One final post from New York City, and rather predictably, it's a new brunch place for you to check out!
But trust me when I say I've saved the best 'til last.
Is this the best brunch in New York? Well, it's certainly my new No.1.
Let's take a stroll over, shall we?
All over the combo of sweaterdresses and boots this Autumn!
Iris & Ink tunic (with cheeky little thigh split)
Forest green boots // Forest green bag
You'll find Egg Shop on the same junction as Black Seed Bagels and The Butcher's Daughter.
Which is handy, because if you can't get into one, you can always squeeze into one of the others.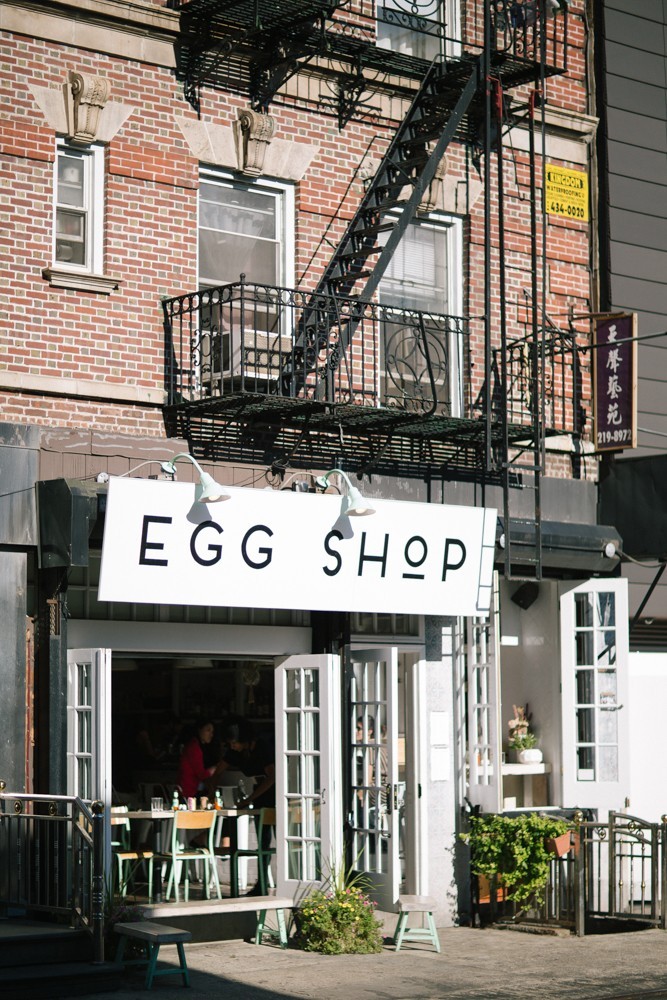 The place is small but perfectly formed.
Utterly flooded with light, it's an Instagrammer's paradise!
Mirrored sunnies // Acorn & oak leaf necklace
Obviously we over-ordered.
There was just too much goodness to choose from!
On the left there, Eggs Benedict in a bowl. Rather than a towering stack, a chopped up, manageable bowl of poached eggs, bacon, muffin (GF), all drizzled in a much lighter, fresher alternative to Hollandaise; Meyer lemon cintronette.
The best egg sandwich I have ever experienced. The softest, chewy almost brioche/pretzel like bread bun with oozing egg yolk, black forest bacon, tomato jam, pickled jalapeño and melting cheddar.
Smashed avocado on brown toast with sliced heirloom toms and a burst egg.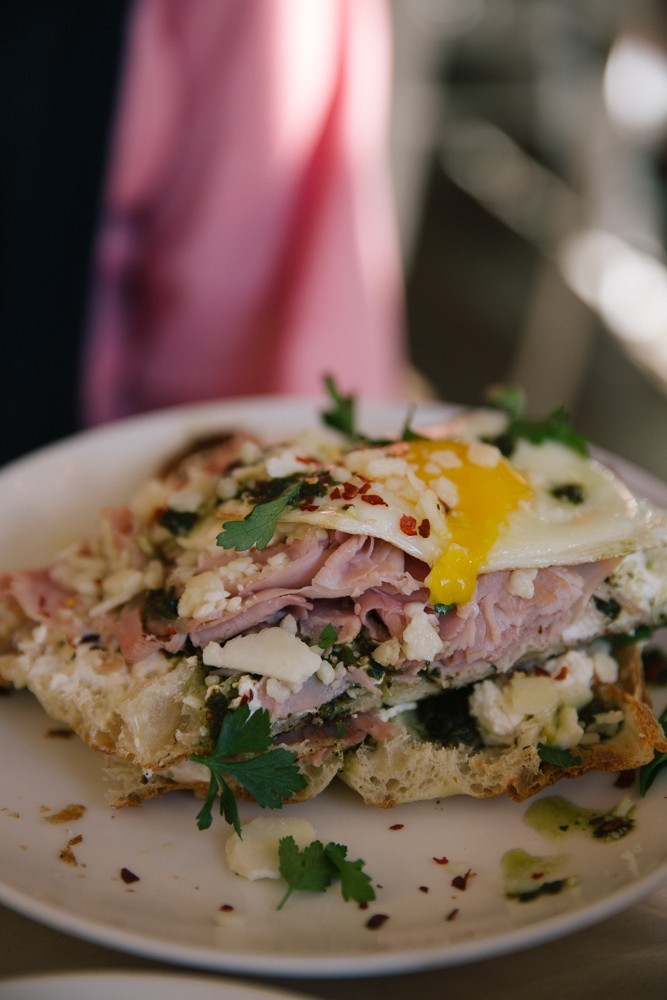 The special of the day. My fingers are aching to reach into the screen and grab it as I write!
Crunchy French bread, Italian ham, pecorino cheese, ricotta cheese, eggs, cilantro, chilli & pesto.
A symphony of rich flavours coming together with zingy fresh ones. So much more than an egg sandwich.
Cappuccinos for him, iced lattes for me.
Proper New York fuel!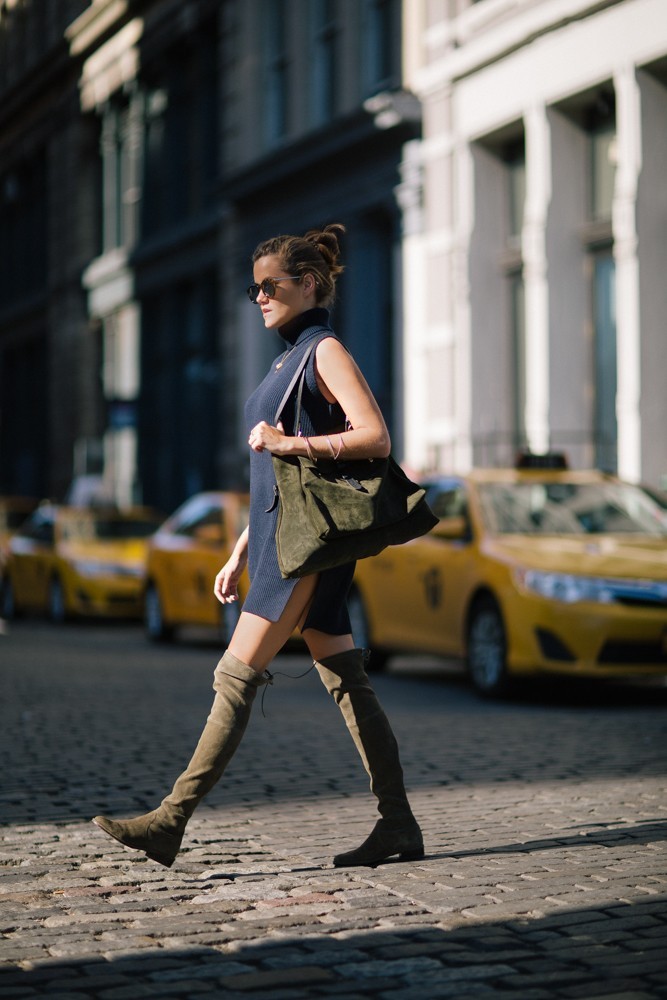 If you've been lusting after a pair of OTK boots for a while, I've found you a few options.
It's worth mentioning that I've worn these SW numbers season after season, in wind, rain and snow. They still slip on like silk, don't need any hiking up during the day, keep me warm, and having been thoroughly sprayed in this stuff, show almost no signs of wear & tear.
But they are an investment. I'll wear them for years, so think they're worth the price tag.
If you're not quite ready to make such a commitment, I've popped some budget friendlier options below.
UK: