From the outside London's hottest new brunch spot doesn't look quite the way you might expect…
Which, if anything, makes it cooler.
The Soho House team have taken over a sorry old Thai joint and turned it into an all-day-breakfast dreamboat.
Two floors of eggcellence.
Complete with cosy corners for lazy sessions with friends.
There's a long ol' list of drinks, juices and caffeine.
You can keep your smoothie, I'll stick with my iced latte.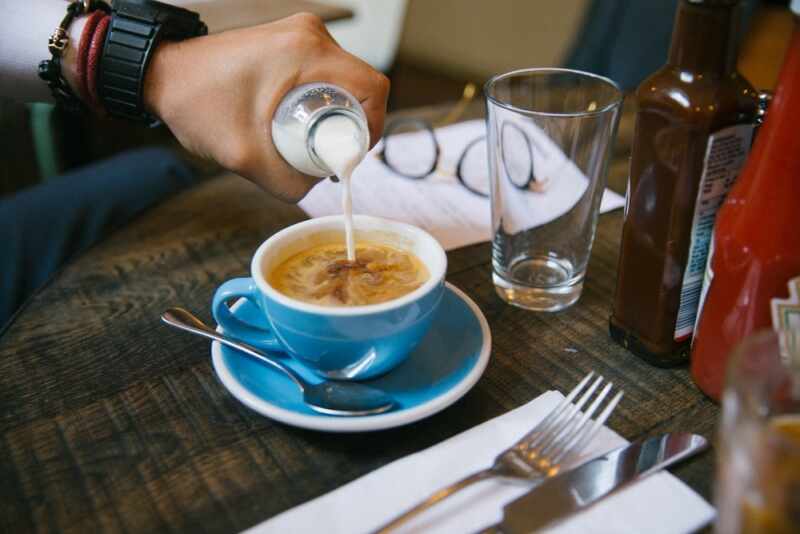 Unable to choose, Luca and I ordered a fair few bits to share.
Broken eggs with chorizo, cheese, Siriacha, tomato and sour cream.
Pork belly bun with fried egg, rocket and siriacha mayo (on pillowy soft brioche I might add).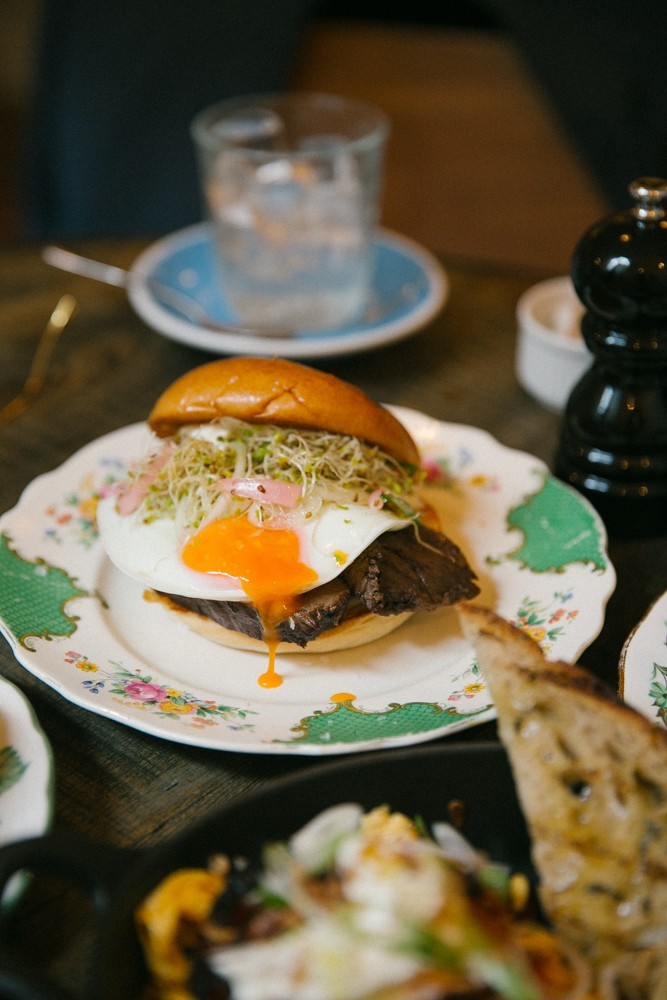 Same again, with brisket instead of pork belly.
Eggs royale, a classic… done to perfection.
Along with a side of salty avocado and jalapeño fries.
The place is huge, and was largely empty this morning, so I can't imagine you need to book.
Find them near Notting Hill Gate, 30 Uxbridge Street to be exact.
Open Weds to Sunday, 7am-6pm.
Next time, I'm trying the cocktail menu (which is as long as your arm!)
But for now, I'm off to meetings.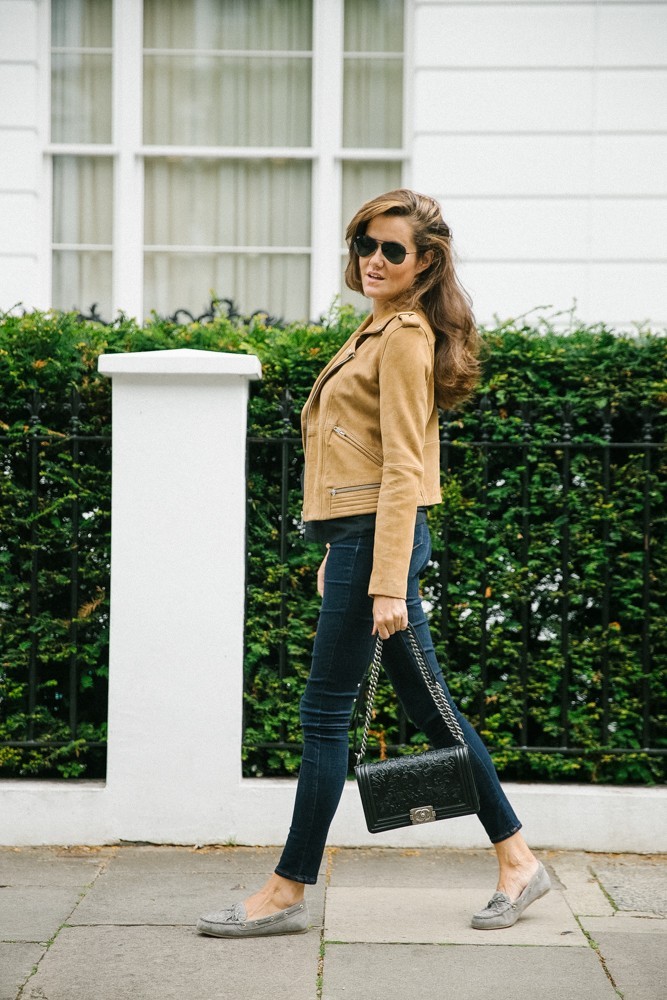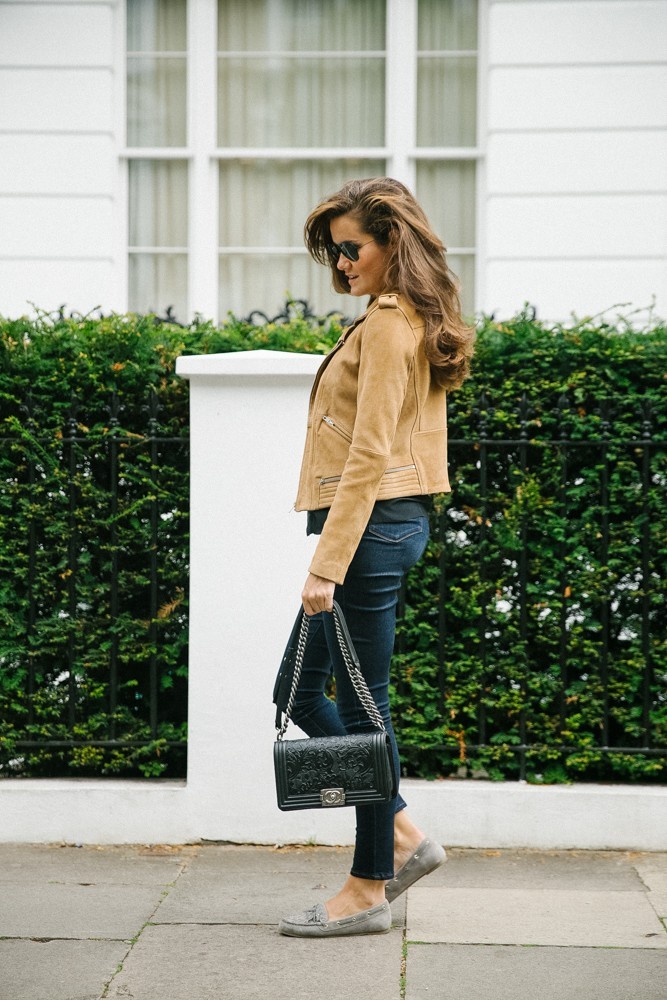 New butter soft, suede loafers. (Also in pink and black, and way cheaper than the ones you think they are!)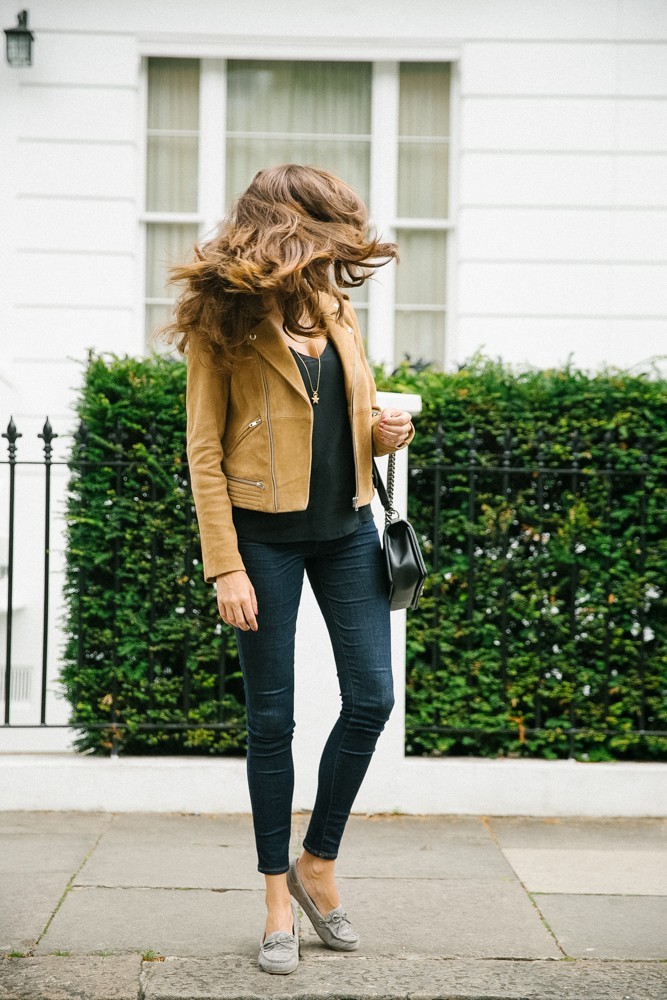 Sunnies // Suede biker jacket // Silk cami
Not a bad start to my morning… in fact you could say it was cracking!
Gather your favourites and make a trip to Egg Break, I know you'll love it.