This is a cool take on a great British classic!
Eton Mess may not be the prettiest of puddings (the clue is in the name) but it still sits prettily amongst every Brit's list of favourites.
Summer just isn't summer without a bowl of the stuff!
Fresh, sweet, zingy, creamy, it'll make you properly nostalgic when done right.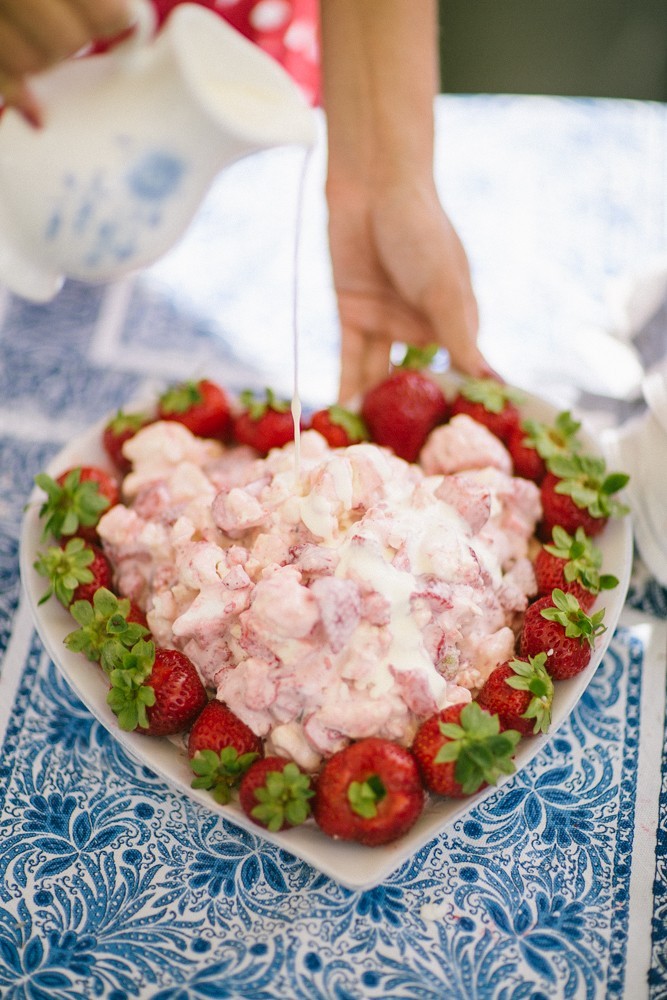 I'm working with Häagen-Dazs on their campaign for ice-cream made with real ingredients.
They pride themselves in only using the very best ingredients, with no nasties.
Every pot of Haagen-Dazs ice cream begins with 100% real milk, real cream, eggs and sugar.
They asked me to throw together a recipe deserving of their good stuff. A recipe that depends on a few truly great ingredients, coming together to make something spectacular.
So this is my Frosty Eton Mess. Just like the classic, but cool! (Literally.)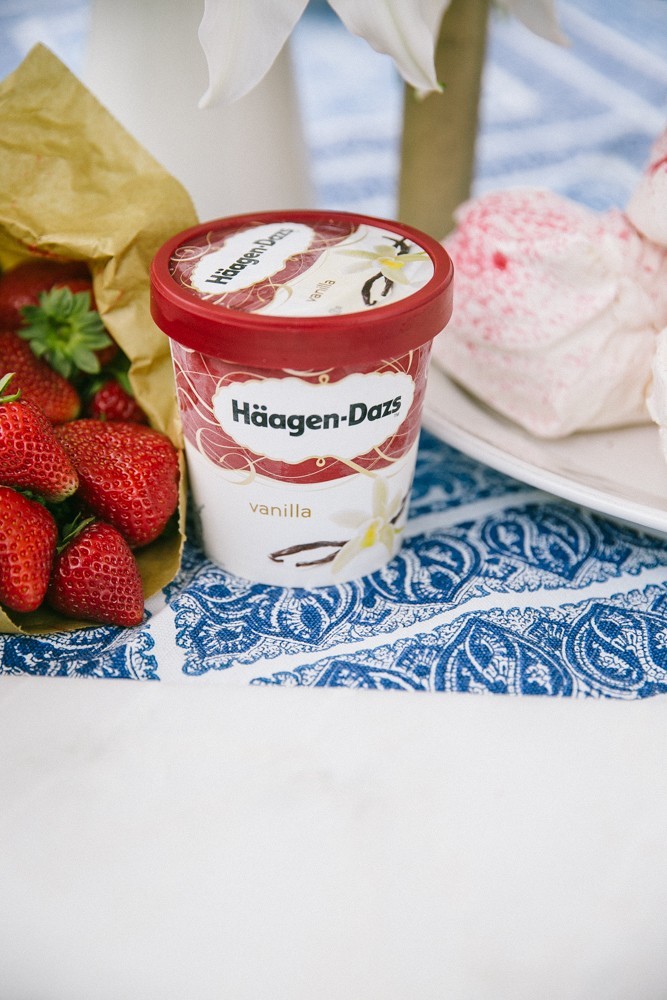 Using two of the best Häagen-Dazs summer flavours; Vanilla and Strawberries & Cream.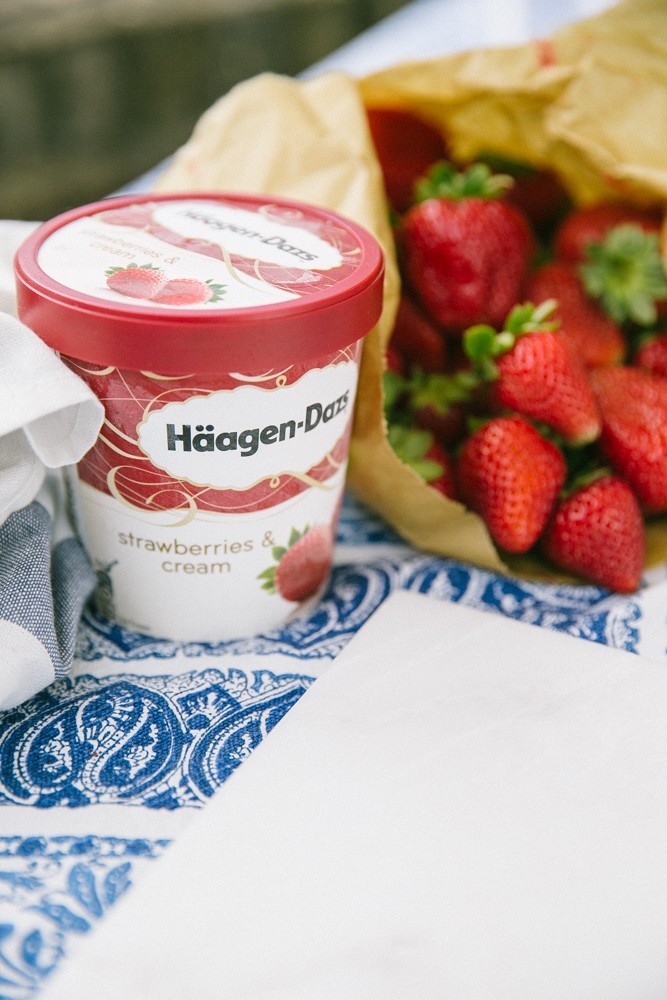 The ingredients are simple;
A few handfuls of fresh strawberries
A couple of meringues (homemade or otherwise)
Half a tub of Häagen-Dazs Strawberries & Cream
Half a tub of Häagen-Dazs Vanilla
A drizzle of cream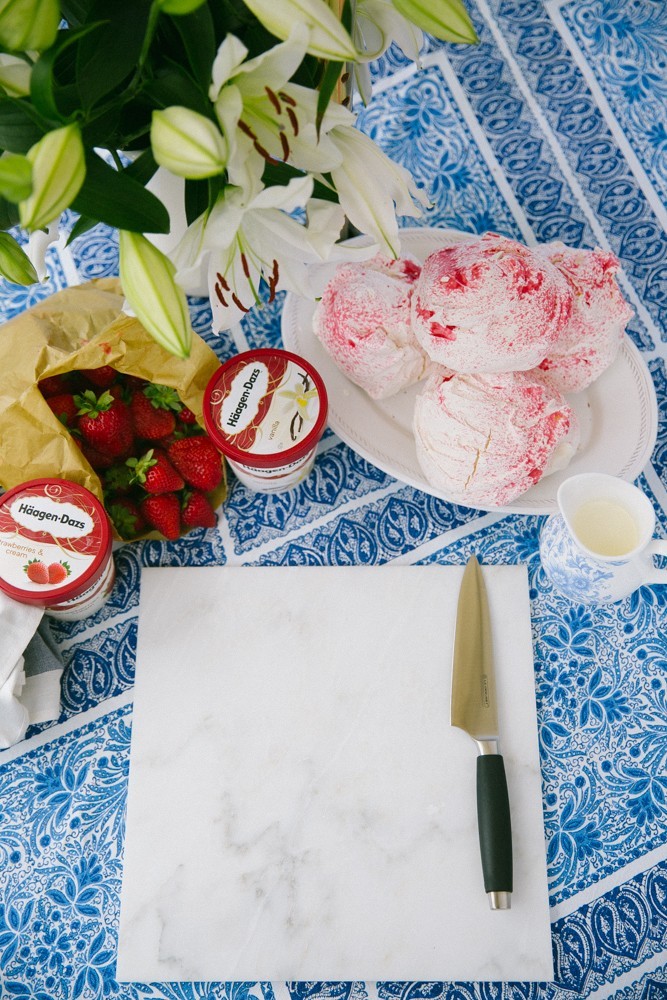 Remove your ice-cream from the chiller and sit in on the side while you prep the rest. Häagen-Dazs suggest letting a tub rest for about ten minutes, to get to optimum scooping temp.
So while it's resting, roughly chop up your hulled strawberries.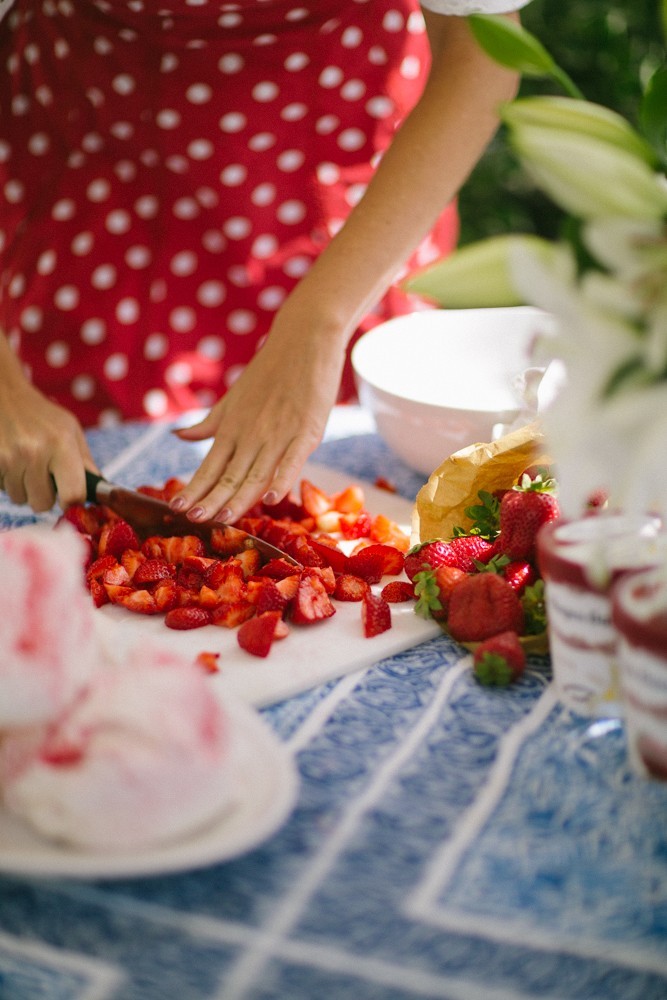 Pop them into a mixing bowl.
Treat your meringues just as brutally.
Add to the strawberries.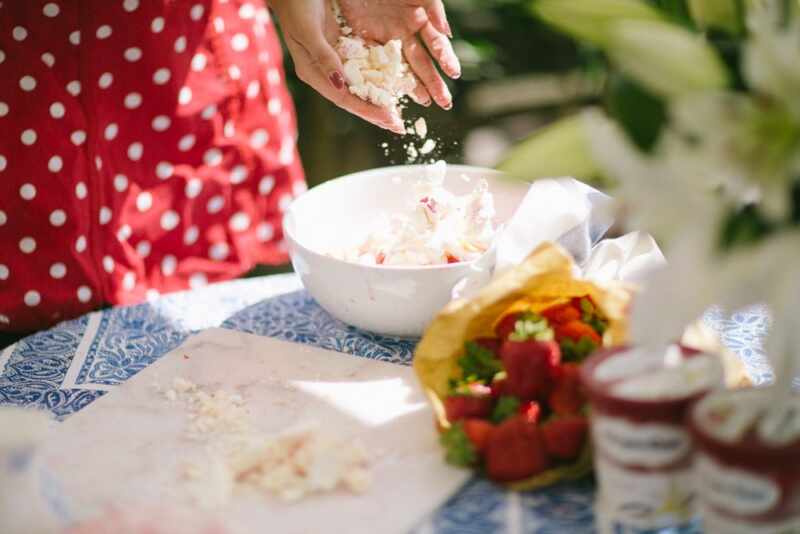 Scoop out your Häagen-Dazs.
This works particularly well on a cool surface, if you have a marble slab that's perfect.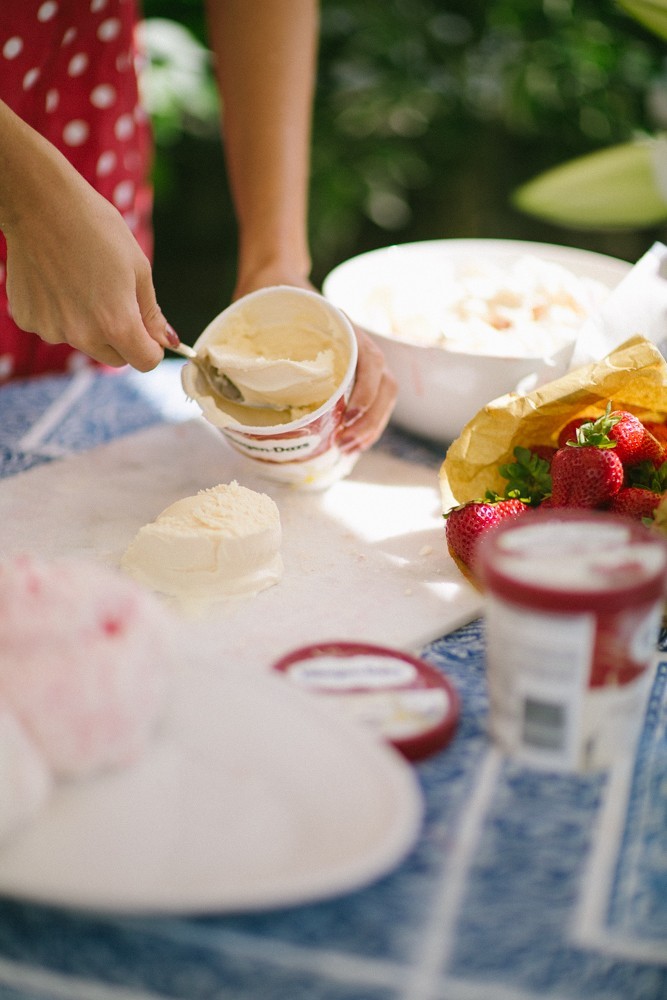 Chop it up!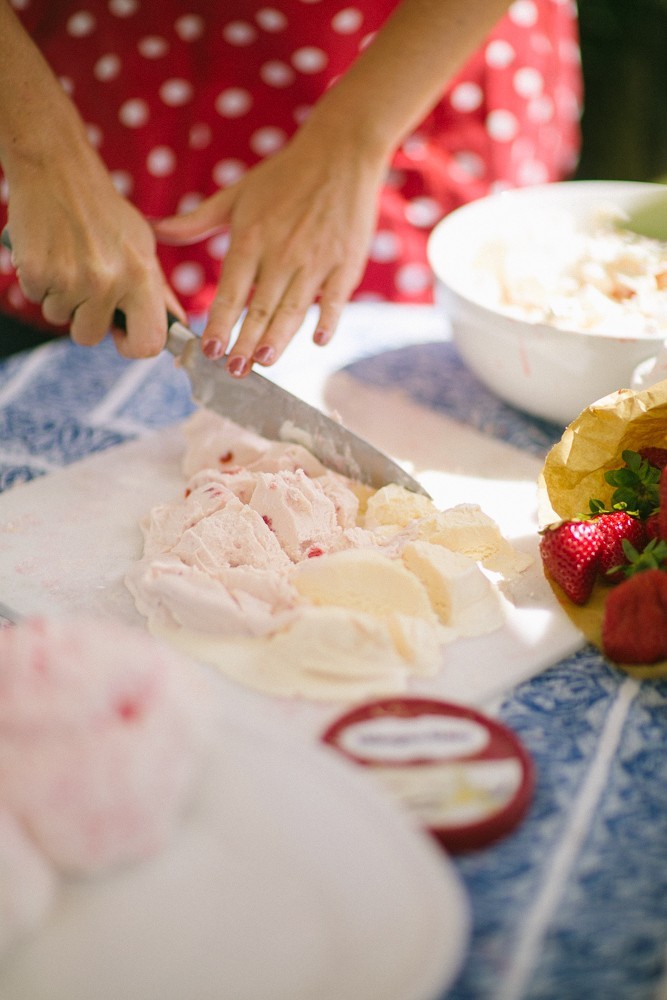 Pour into your mixing bowl.
(As you can see I panicked and got a bigger mixing bowl.)
Toss it all about.
Really get it all mixed in!
You can either serve it right from the bowl, into pretty glasses or pudding bowls, or fancy it up on a serving plate.
Drizzle with a little cream.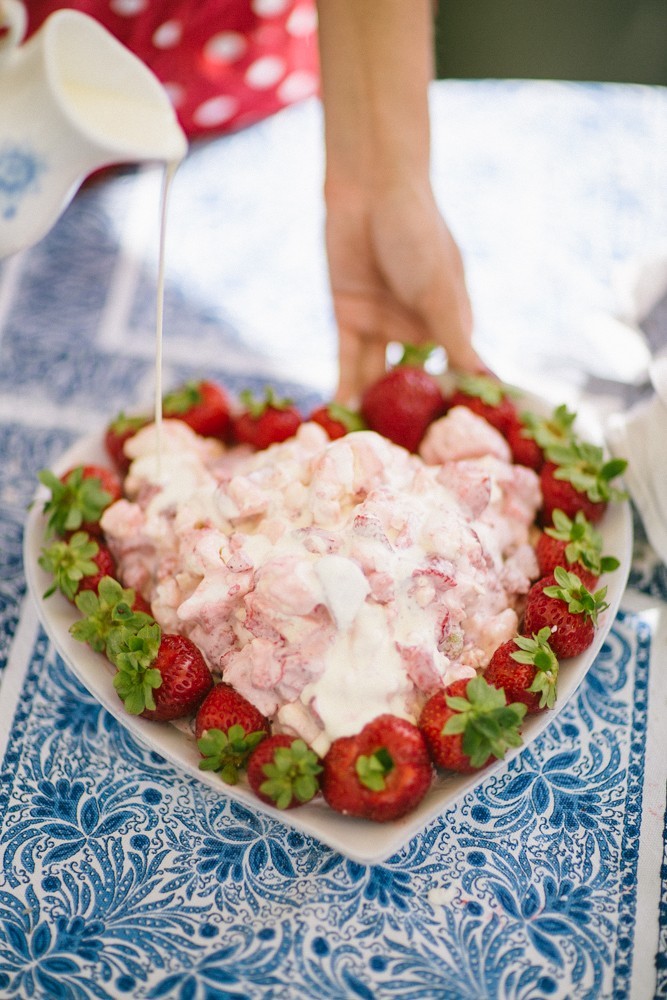 And serve immediately.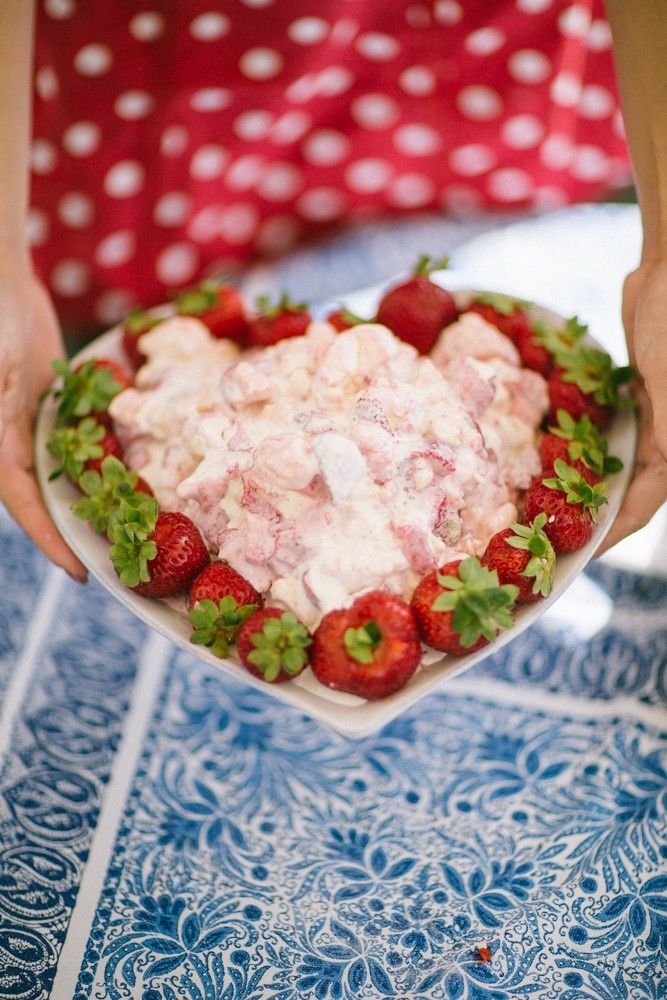 Not too sweet, not too heavy, beautifully chilled and refreshing.
The ultimate summer pud!