Summery, golden, shimmering hair is (naturally) a huge trend this summer.
The glossies are calling it "Bronde" and it's basically the best of brunette and blonde worlds coming together!
I'm sure you've seen J-Lo's stella performance in L'Oréal's Preference Glam Bronde ad which is going around (if not, keep your eyes peeled!) and I was lucky enough to be asked to do the British how-to.
We shot just before I left for Australia, and we snapped a few behind the scenes shots, to give you the scoop.
At sunrise I jumped into a car and raced across London to find my home for the day. Walked in to a light drenched loft in Shoreditch and was immediately collared by the gorgeous Tracie, who was keen to get to grips with my locks.
She had a good rummage, gave it a bit of a spritz and brush through before drying it off.
Wouldn't life be great if every morning started this way?!
You could just roll out of bed and have a team get you ready. Throw in a Chitty Chitty Bang Bang style breakfast machine and you'd have life sorted!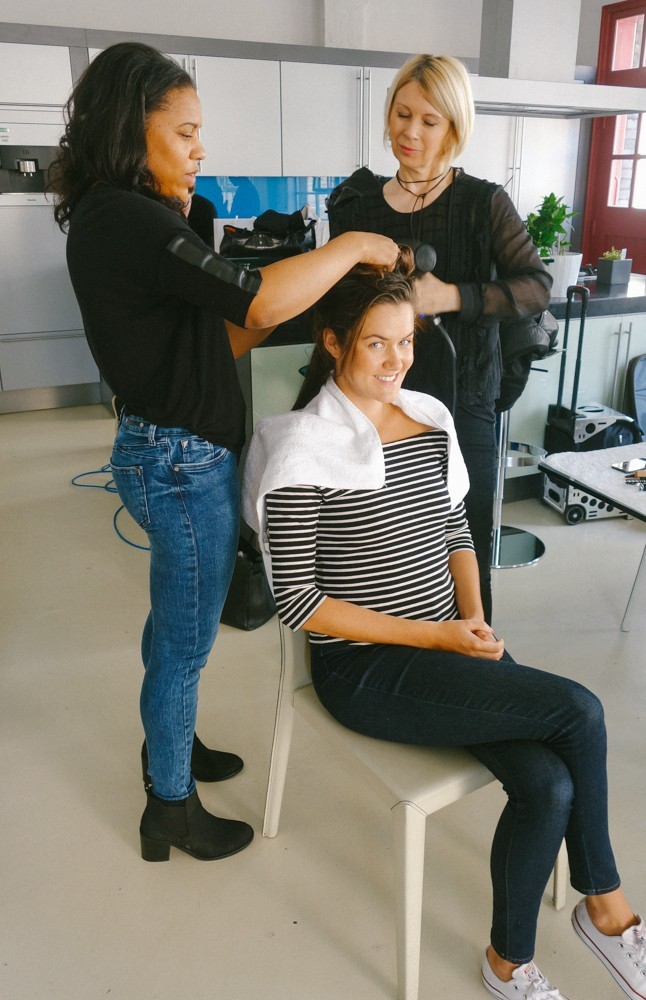 The girls worked on my bedhead using some of L'Oréal's finest.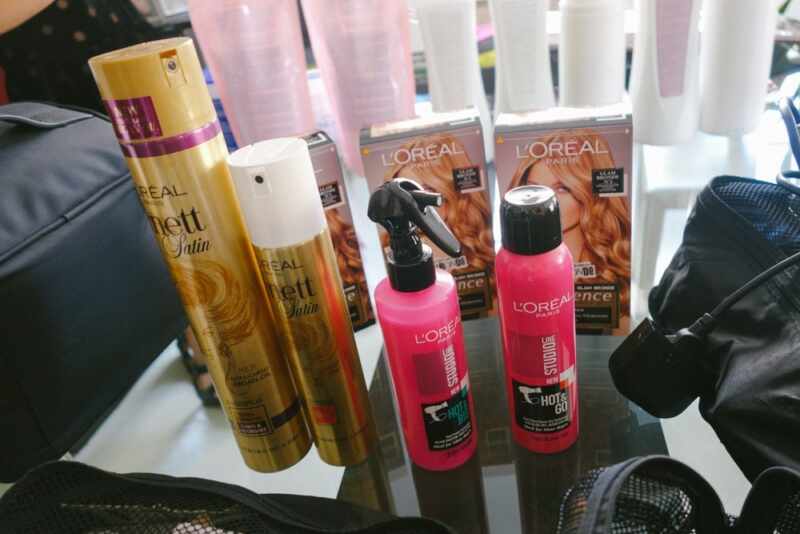 While I drifted into a pre-caffeine stupor.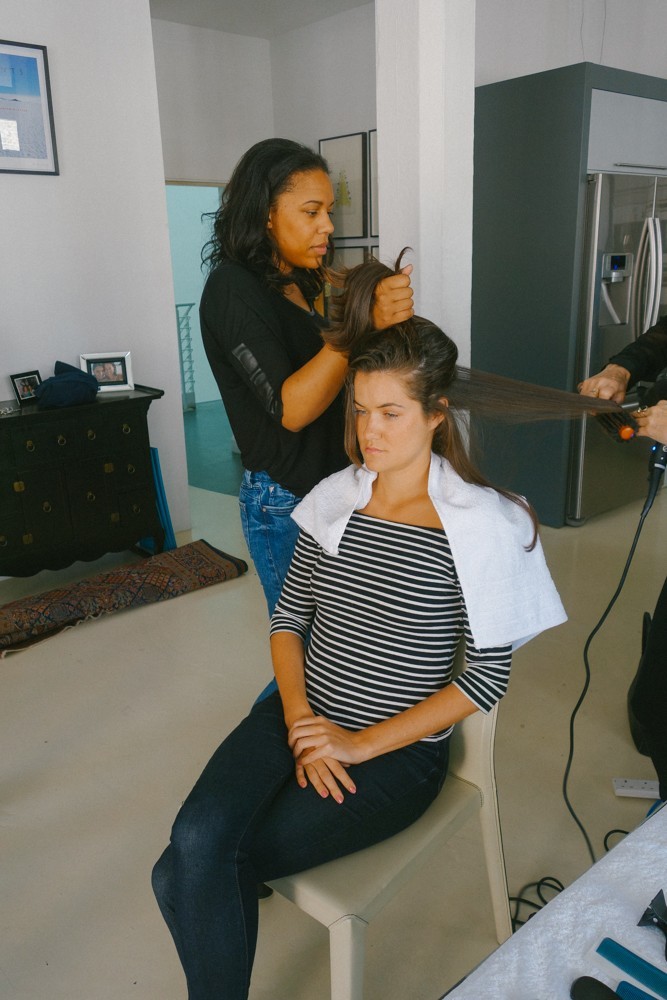 I rolled through the wardrobe department…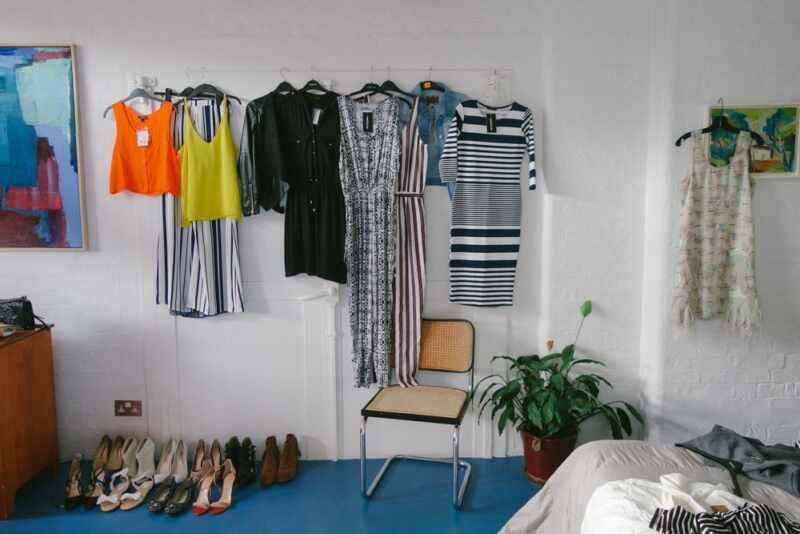 And emerged in my "casual, just chillin' in my Shoreditch loft" look.
Oversized shirt // Skinny jeans
Popped over to Kenny; makeup artist extraordinaire, for a squidge of moisturiser and some of his salacious stories.
He's been a makeup/hair pro for decades and has more gossip than any tabloid!
Which is great, but it's not all that easy to keep a straight face when he gets going!
I took up my place on my rather gorgeous suede sofa.
Ready to tell the camera just what was missing from my look.
The director stepped up to give me an idea of what I should say, leapt behind the camera and started rolling.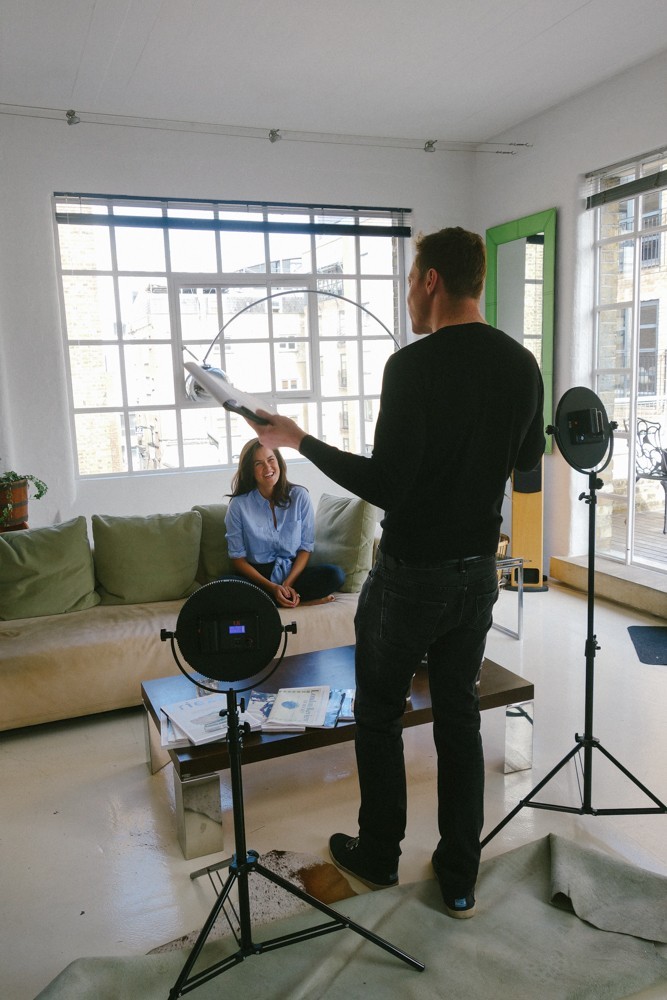 Talk about nerve wracking!
But it was over before I knew it, and Tracie was there to get me prepped for the next scene.
Later we moved into the bedroom.
If this were MTV Cribs, this is where I'd say "Here's where the magic happens…"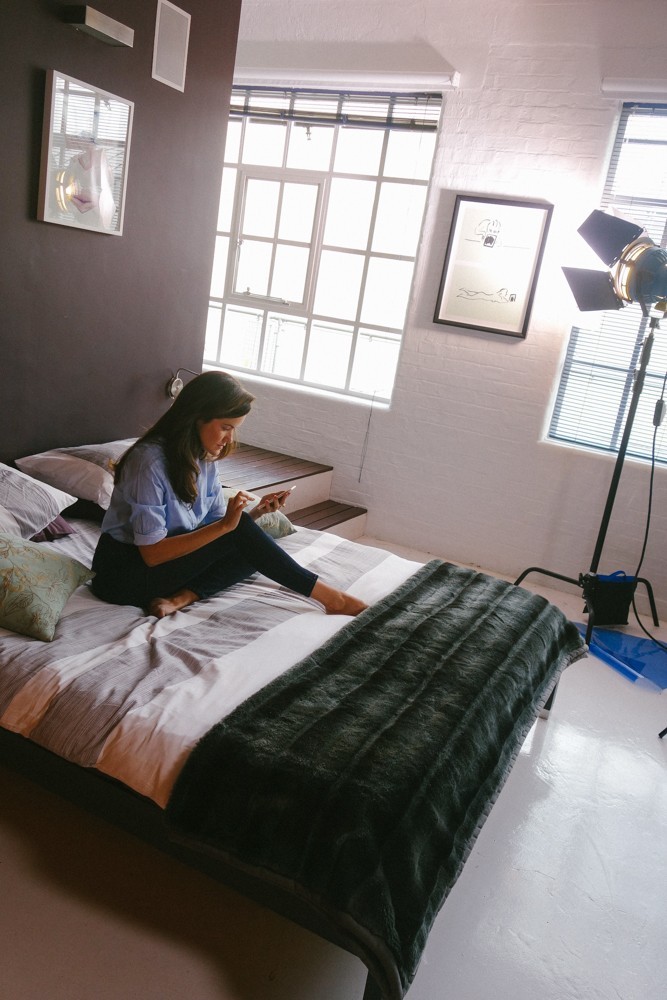 I chilled on my phone, watched over by a camera crew.
Then it was finally time to dye!
Ready for my close up!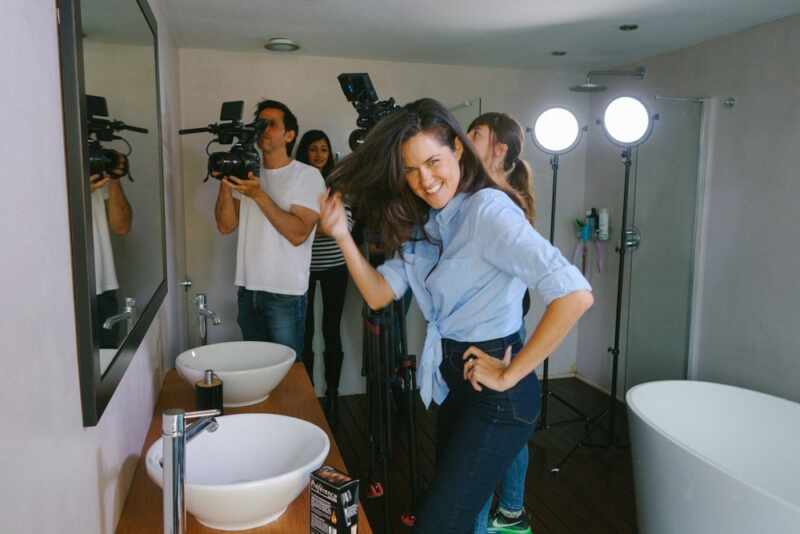 I brushed the product through the roots and smooshed it in a little more at the roots.
A little time later, we washed it out in the sink!
(I bet J-Lo didn't do this!)
All finished with my Bronding, Kenny finally gave me a lick of paint and the girls dried my new Bronde locks.
Made up, with my new "do", I got ready to shoot my big entrance.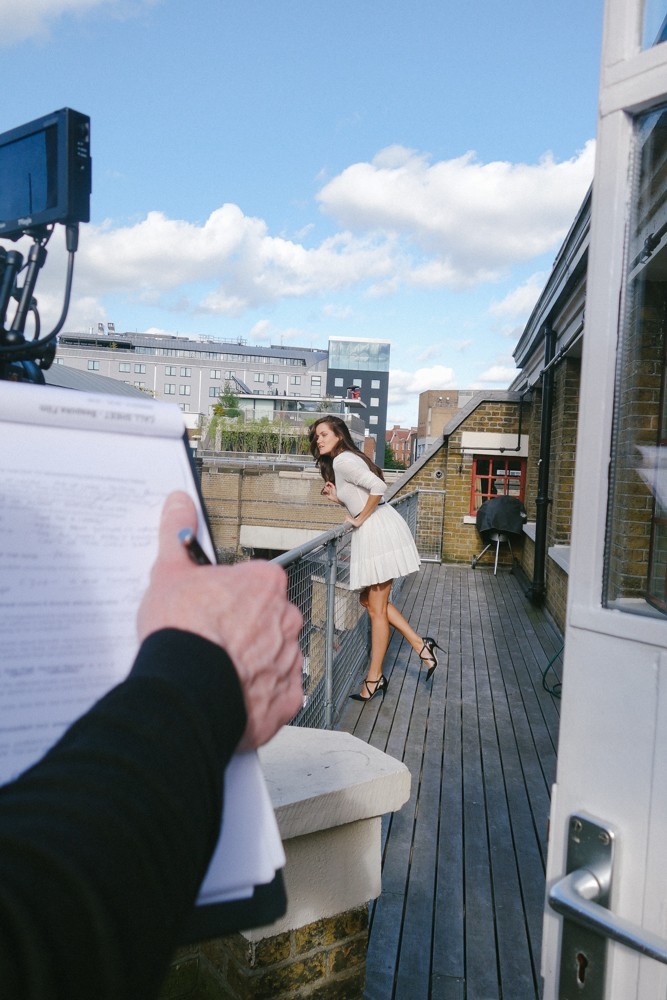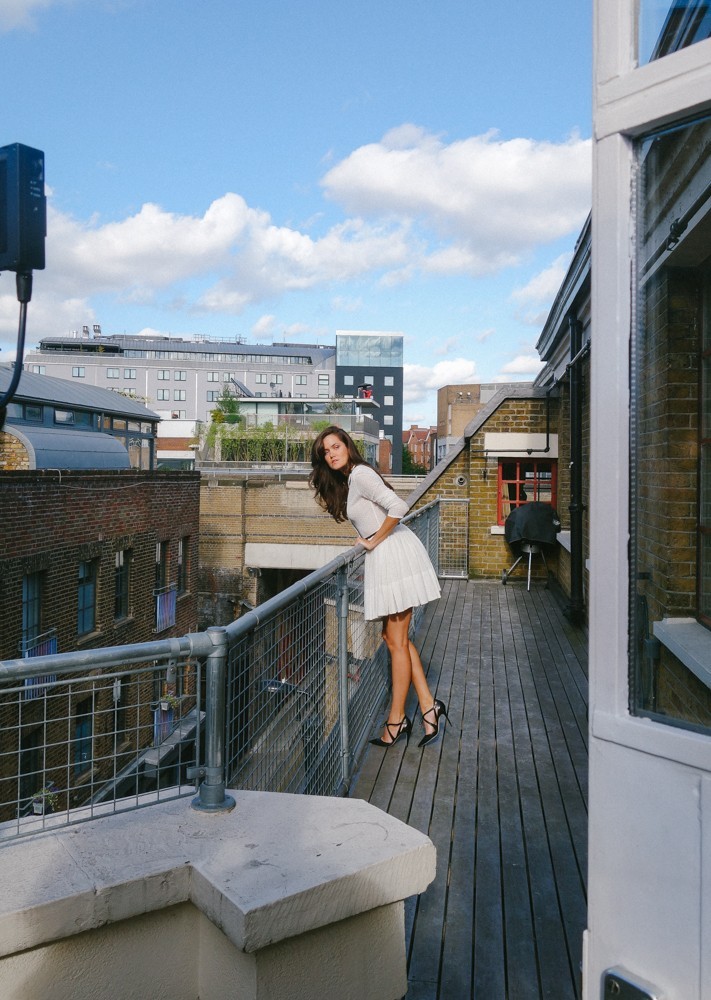 Outside in the sunshine is when the Bronde look really comes into its own.
Shimmery, summery and very natural looking.
Even better now I have a bit of a tan from Australia.
Maje white dress (also comes in black) – HS version
 Jimmy Choo heels – HS option 1 / 2 / 3
In a whirlwind of makeup, hairspray and clothes, I changed into another look.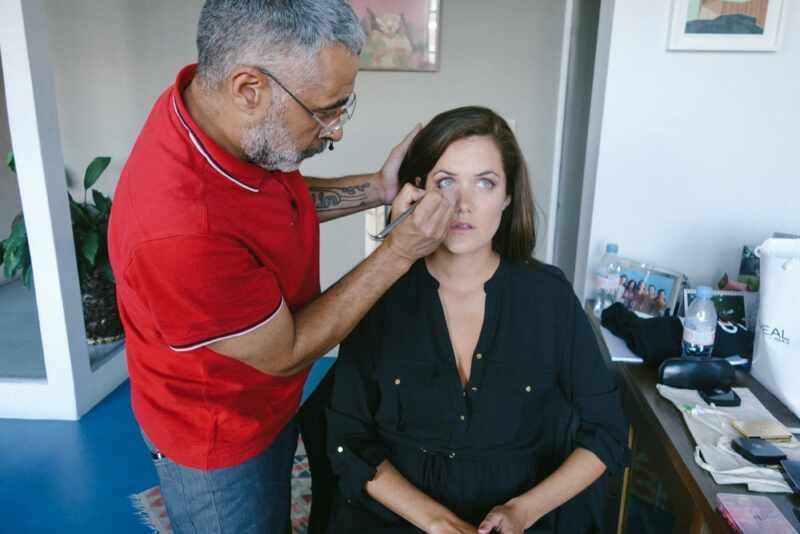 Filmed a couple of very simple styles that L'Oréal recommend for your new colour.
Popped out for a casual cuppa.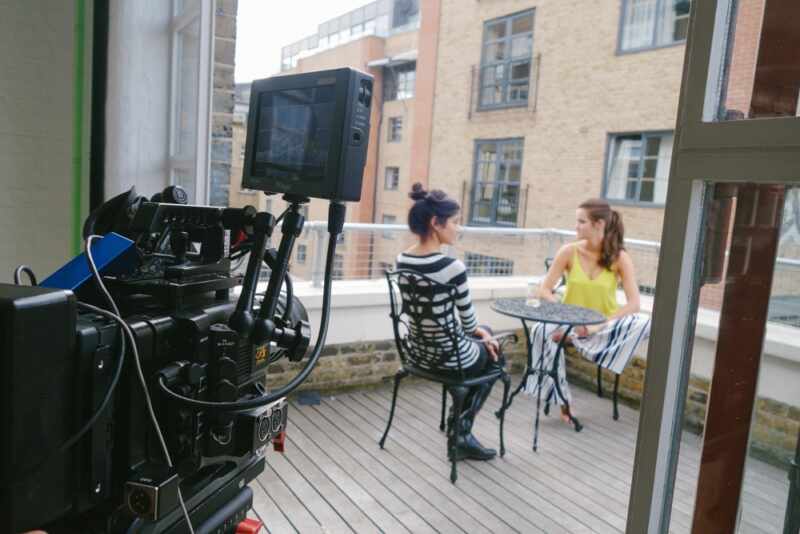 Filmed a little festival side braid.
I'm skipping Glasto this year, but it would have been a great place to rock out with my Bronde out!
And one last change to chill back on my sofa and talk about how much I love my new look.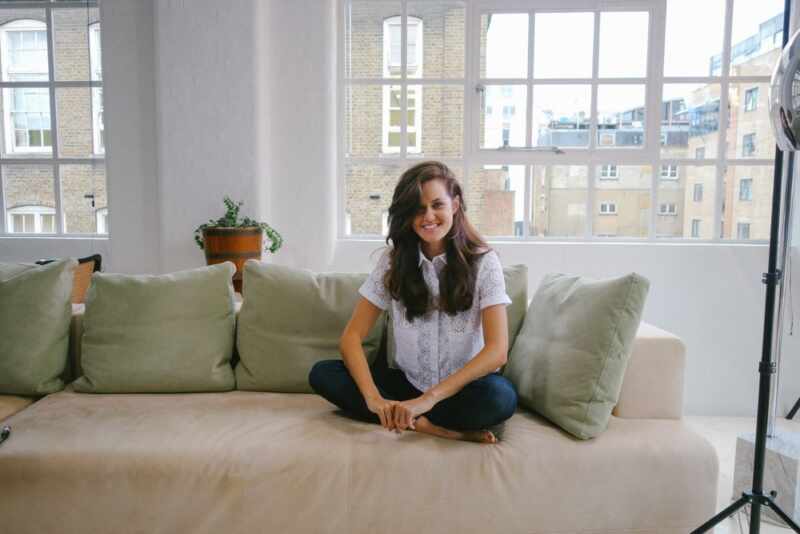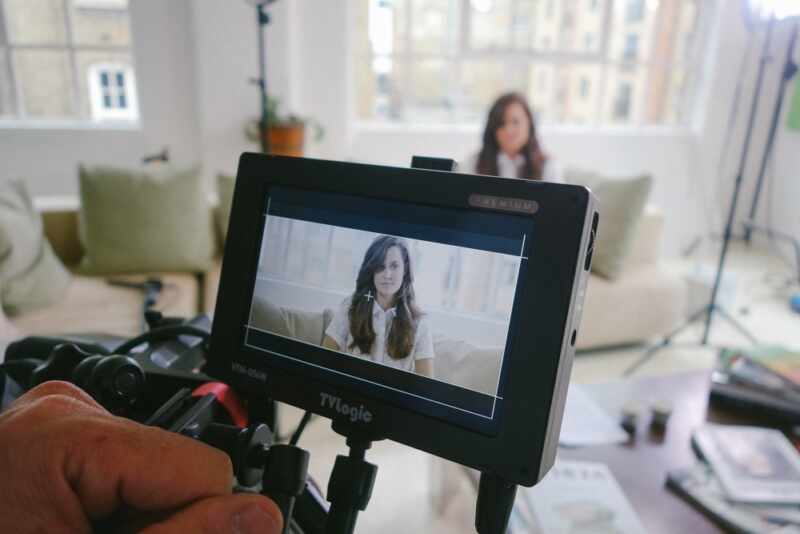 And here it is, my transformation.
What do you think?
My mum used to film ads when she was my age, so I like to think I'm channeling a little of her. She is my all time heroine, after all.
If you fancy giving Bronde a go this summer you can find L'Oréal Glam Bronde in most hair-dye aisles or online here.
Send me a snap of the finished look!