Pierre Marcolini is responsible for "haute couture chocolate".
He takes the very best ingredients from all over the world, treats them with the utmost love and respect, and transforms them into the most elegant of mouthfuls.
His shops are set up like jewellery stores. But in place of diamonds, you'll find delicate macarons, velvety caramels, rich eclairs, and squares of perfect chocolate.
After a meeting in Marylebone I was in need of a little pick-me-up and his famous mocha was all I could think about. Once I spied the eclairs lined up in the window, resistance was futile.
The shop's interior is neat, small and perfectly formed.
Like being in a tiny chocolate box, with a world of pleasure at your fingertips.
Chocolates line the walls and pastel macarons glitter behind their glass cases.
Ask for a coffee and the chocolate box assistant will insist you have an eclair to go with it.
Whisking a tray out of nowhere, ready to tempt you with this week's flavours.
The options are always changing and everything is made in house, under strict supervision from Pierre himself, on his frequent visits from Belgium.
And Belgium, as we all know, is the capital of tea time treats.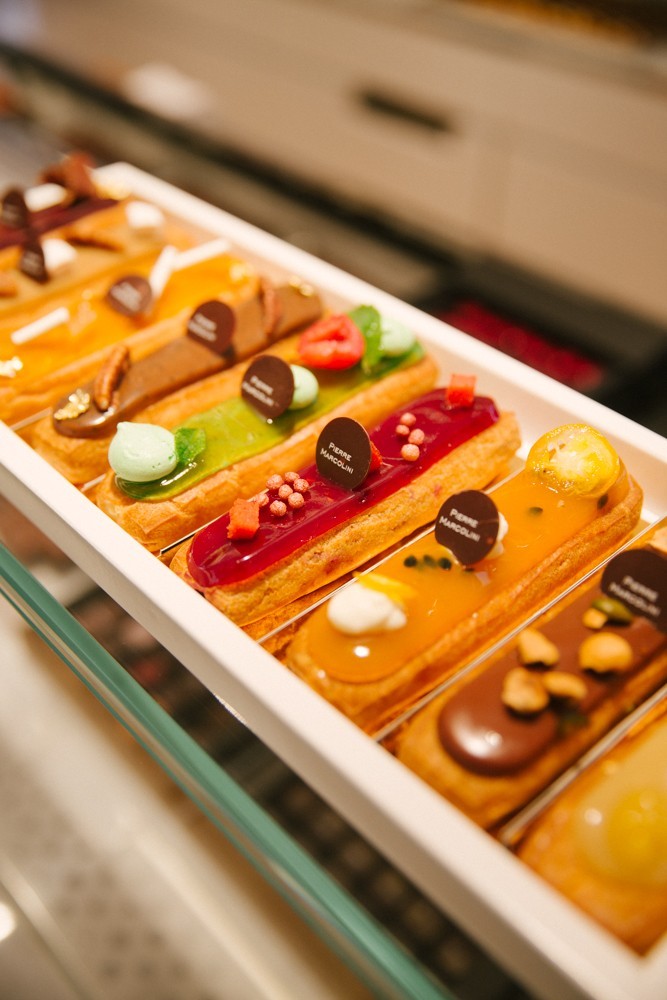 If you spot a spare table outside, grab it!
An empty table is a rare occurrence and one worth savouring.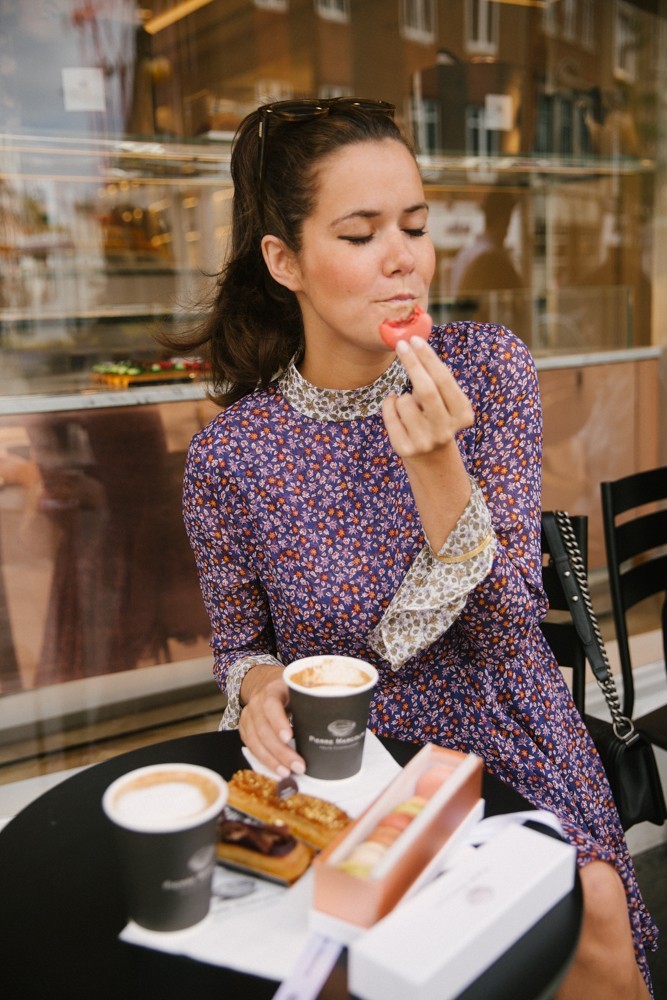 The eclairs are truly magnificent.
Light choux pastry, encasing rich cream and topped with the richest of ganache.
The salted caramel one will blow your mind.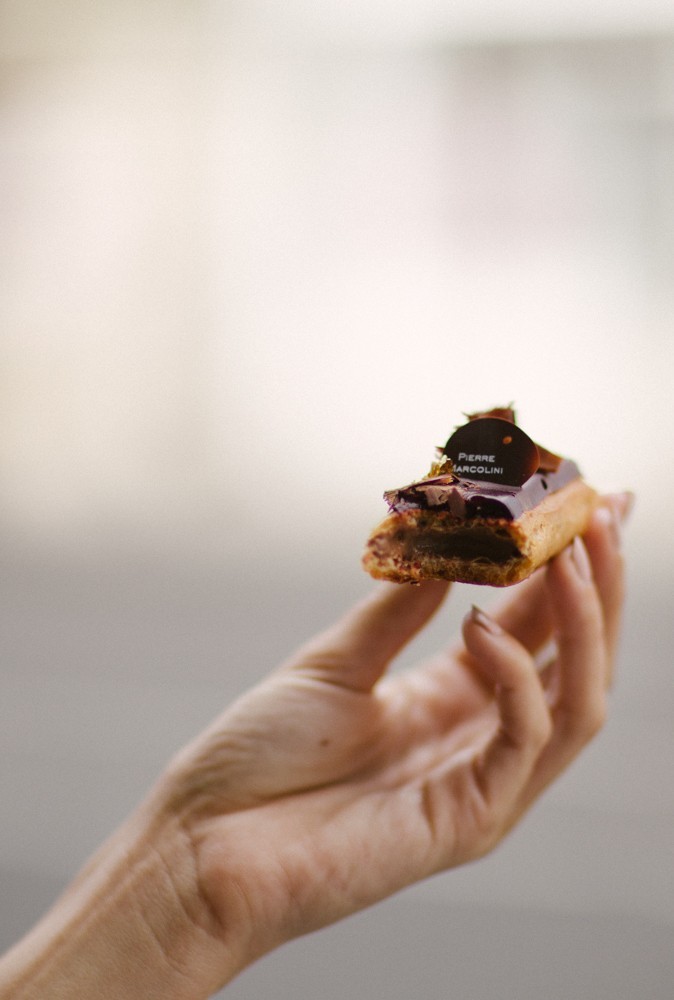 Having satisfied our immediate hunger (and afternoon slump), we snuck back into the store to stock up.
Beside the boxes of treats, you'll find a red phone.
Which they say is a direct line to Mr Marcolini himself.
But it's only for complaints, so it's never used.
The staff know everything there is to know about chocolate, and given the slightest inkling of interest, will happily talk your ear off about it.
Which is absolutely fine by me!
I could talk about food all day long.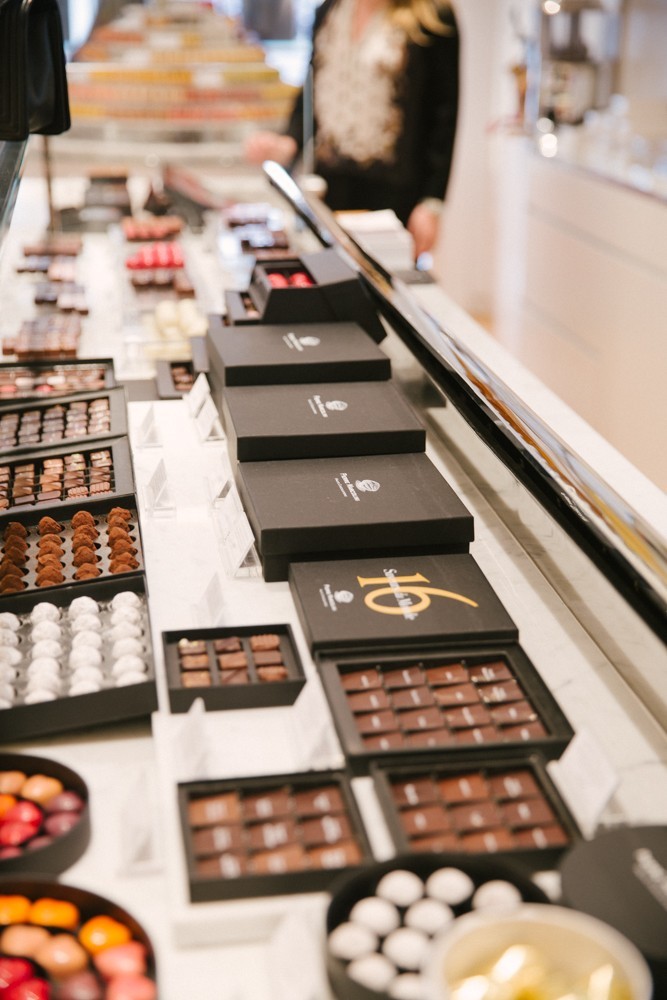 Of course, talking chocolate is hungry work!
So you'll want to do a little tasting too.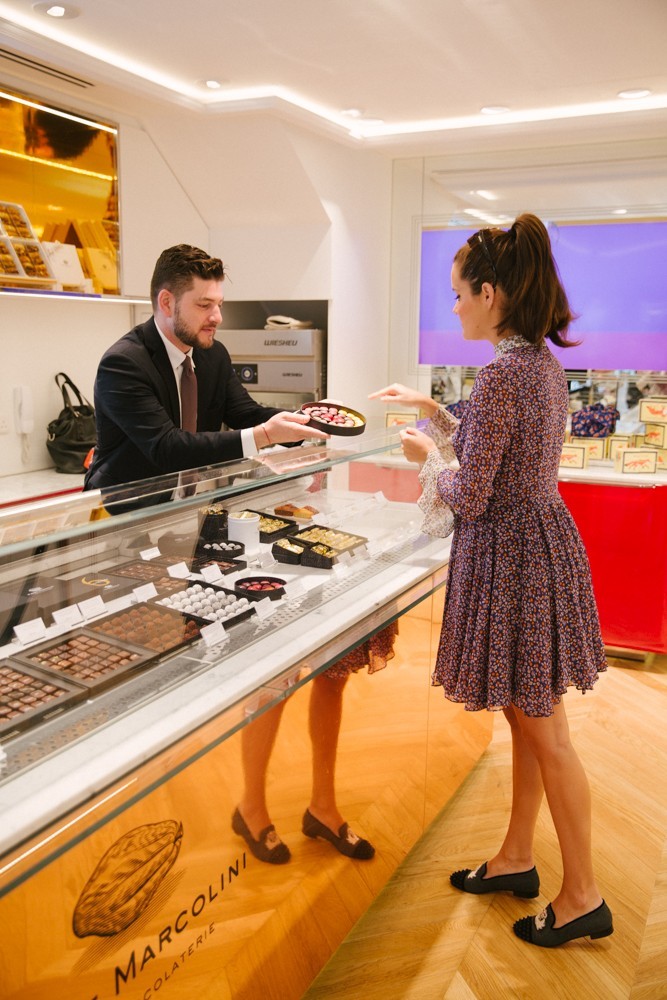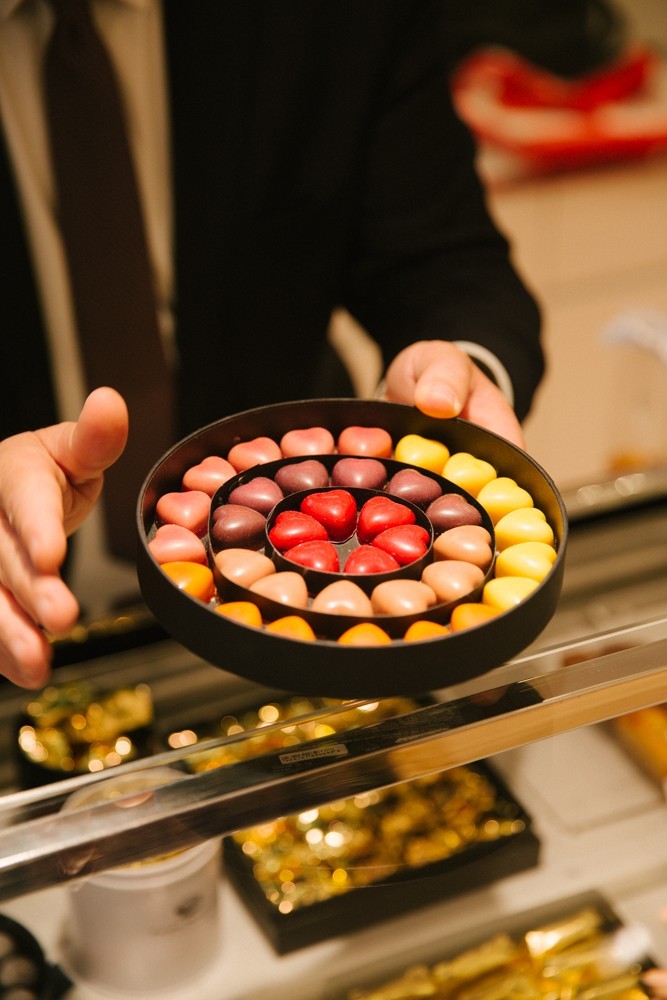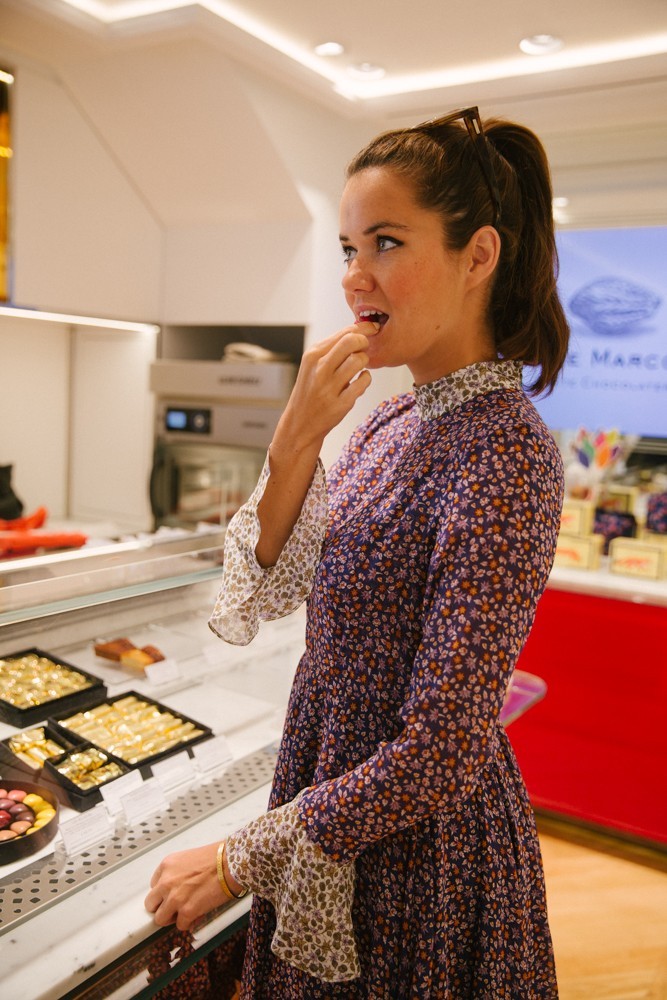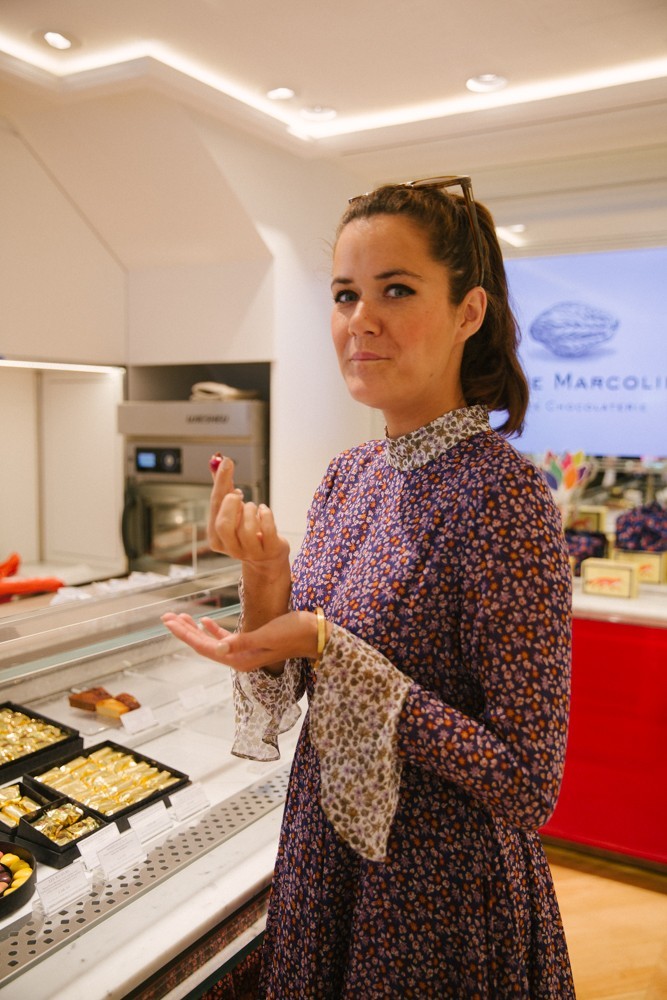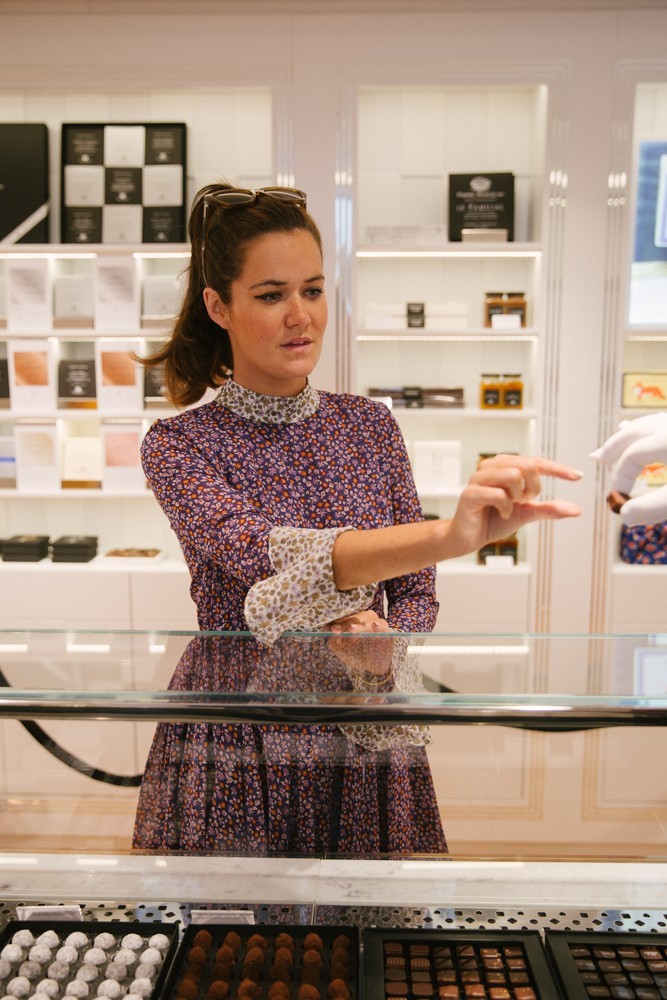 I was told off for biting into my previous sample, as that's not the way Marcolini chocolates are designed.
They're created to be experienced as a whole.
You place it on your tongue,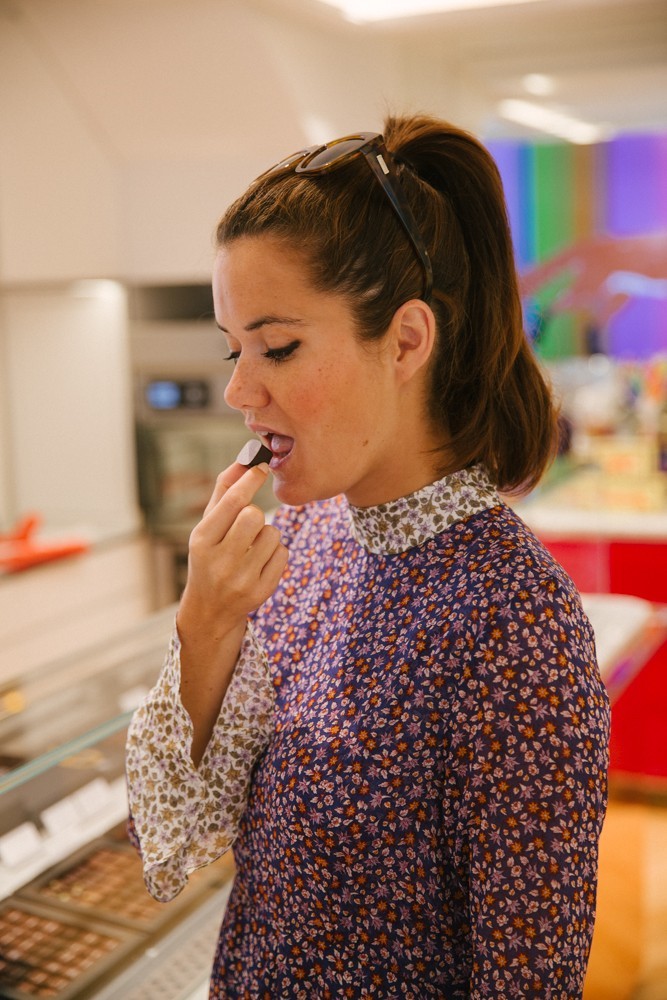 close your lips, and allow it to melt.
The centre is released and you're left in utter heaven.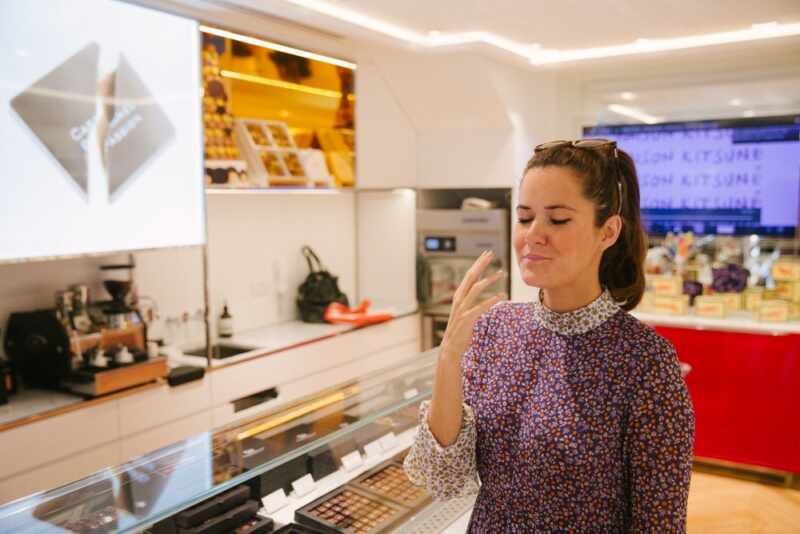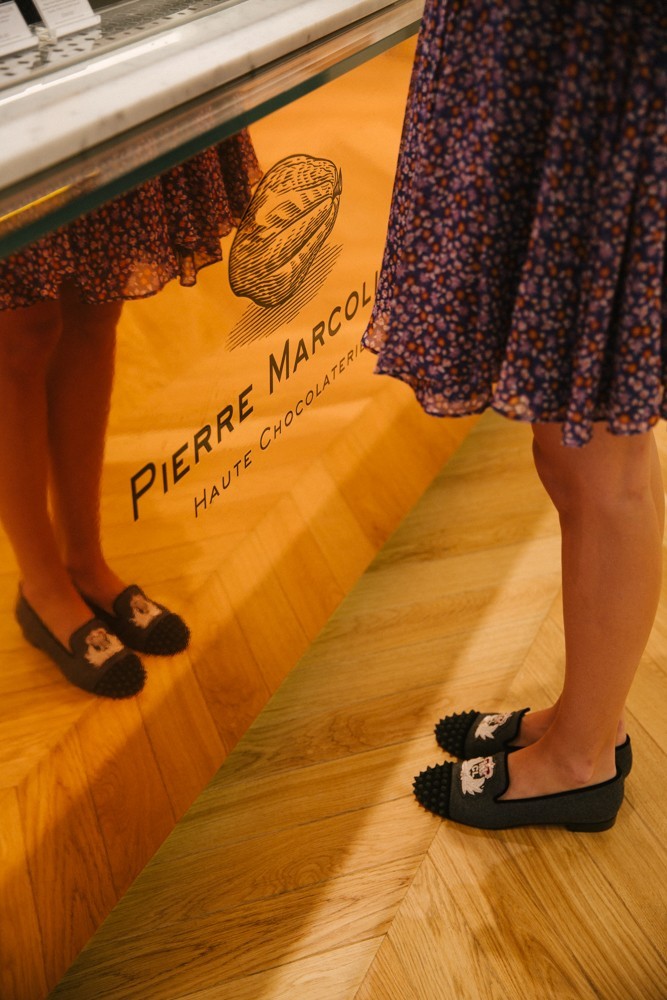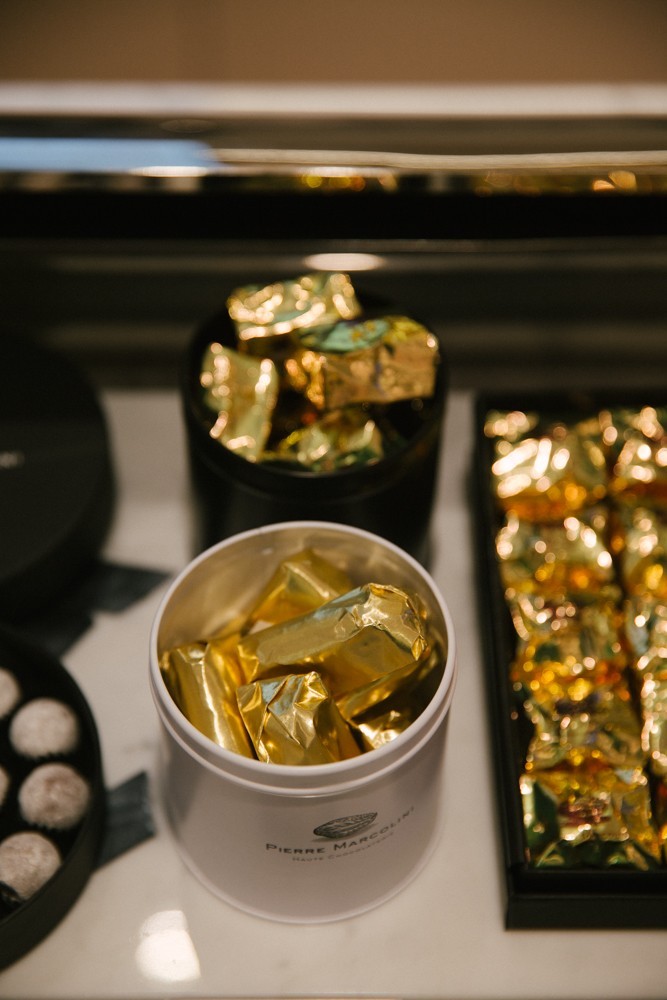 The Medjool dates are not something I would usually go for, as I find dates too sweet.
But these are something special.
Date fruit, marzipan, green pistachio from Iran, orange blossom, honey from sweet chestnuts, candied lemon juice, nougatine, almond paste, enrobed in chocolate.
They come individually wrapped in gold, and even a slice of one is a real treat.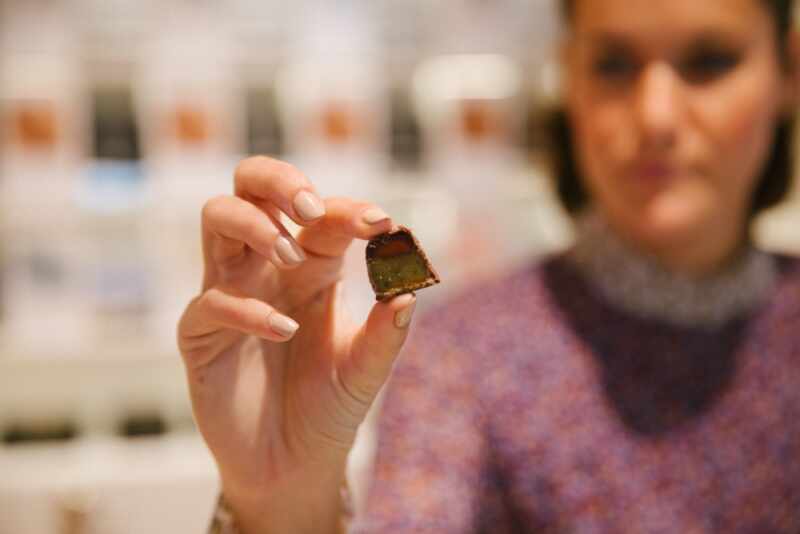 The flavours all crash through one after the other, like waves of scent… on your tongue.
The best way I can think to describe the sensation is a spring day in the courtyards of Seville. The orange blossom is just beginning to emerge and soak the streets with its aroma. Sunlight streams in from above, leaving stone warm to the touch. Incense floats from open churches and merchants toast almonds for sale.
As I said, something truly special!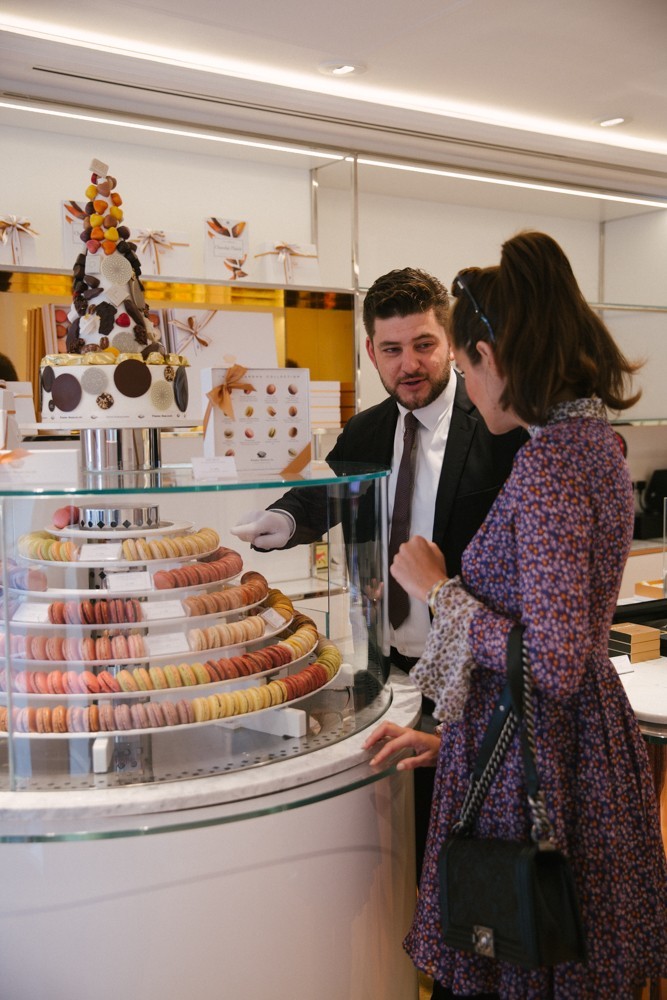 The macarons are like little jewels, and as perfect as anything you'll find in Paris.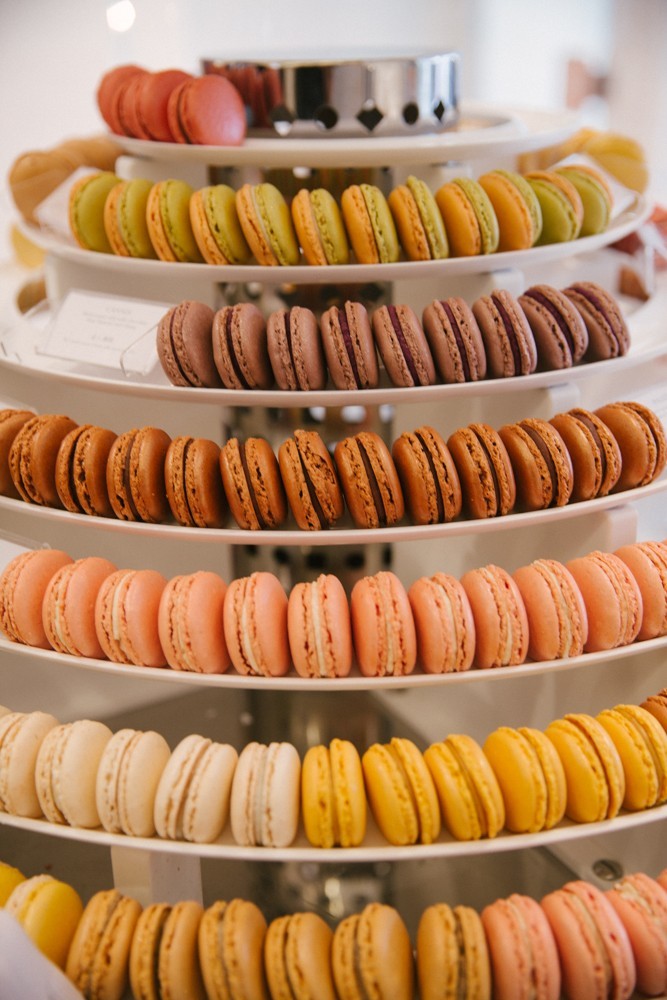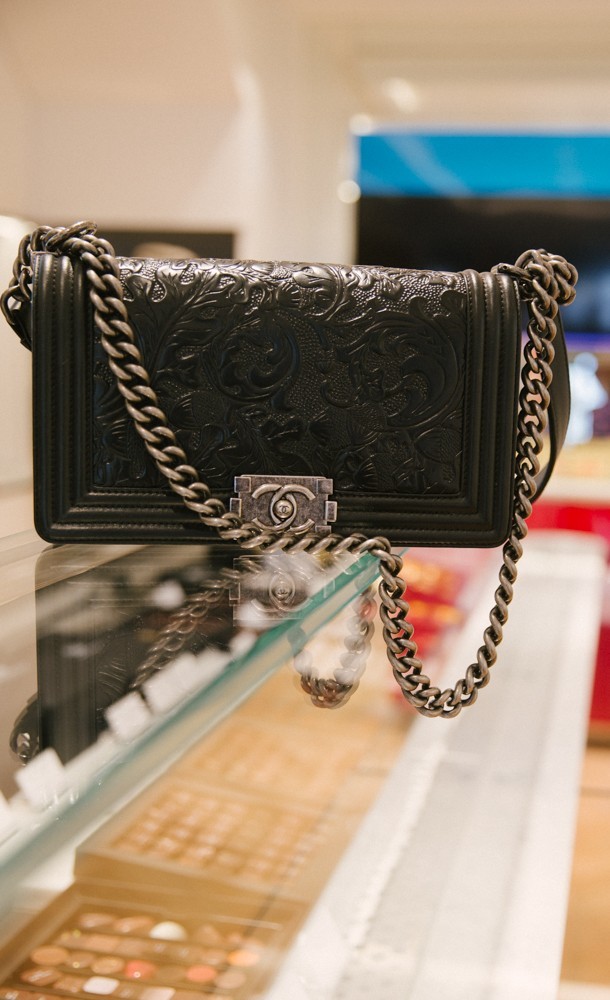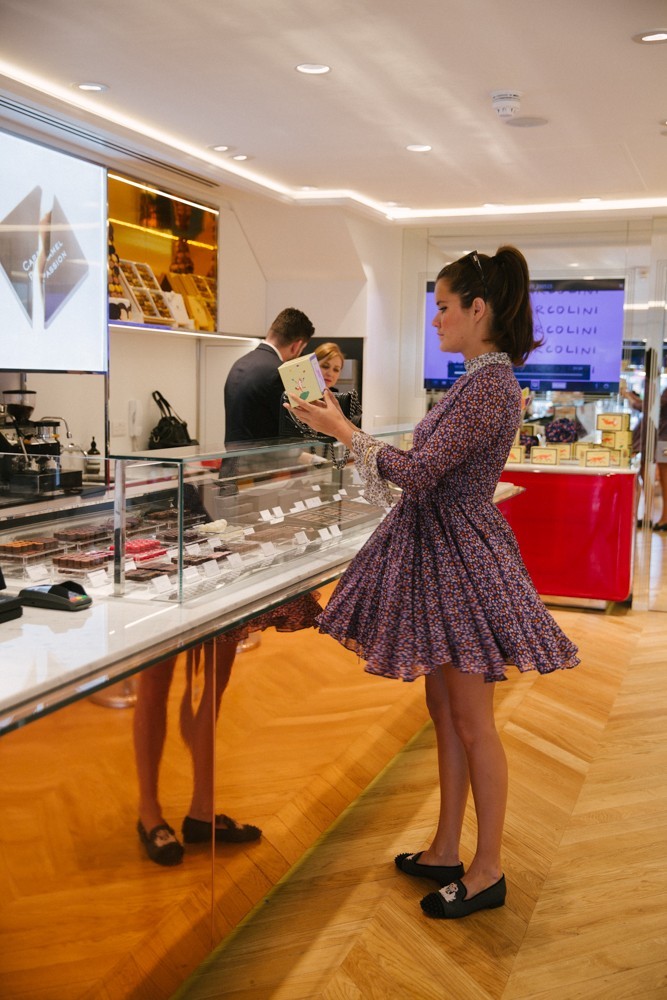 We picked up our wares and a couple of gifts and headed out into the city.
Just watch yourself on the doorstep, it gets pretty breezy!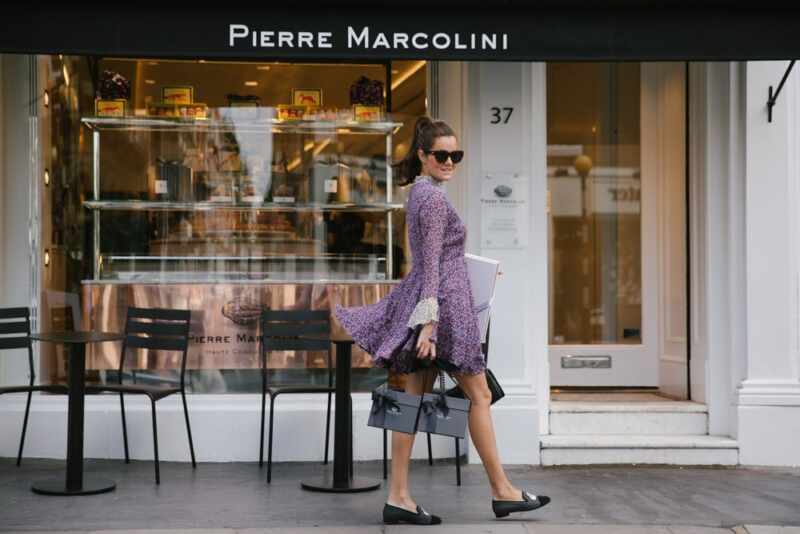 Ad - Shop this post