Having dabbled our toes in the Australian, Barossa Valley experience on the first day, on the second we jumped in head first!
It's a little picture heavy so you might want to grab a cuppa (or perhaps a glass of wine!)
We awoke with the birds. Becoming a "Guest of Jacob's Creek" means really immersing yourself in the world of Jacob's Creek.
Rather than staying in some hotel down the road, we slept in William Jacob 's cottage (where he lived in 1840) on the grounds. Surrounded by vineyards, old ruins, cork trees and olive groves, it's the most peaceful of places to wake up.
With a little help from chirping crickets, singing birds and a touch of jet-lag, we watched the sunrise.
Jo arrived for a little early morning yoga.
Which was sorely needed after such a long flight!
Having had a good stretch out, the chap and I tucked into breakfast and drank tea on the porch.
Got wrapped up in woolies (it is winter over here after all) and raced off to our first appointment of the day.
A whizz over the Barossa Valley and a chance to get an idea of the scale of the place.
Up we shot, like a leaf caught in the breeze.
Hovered for a moment and floated off to explore the valley.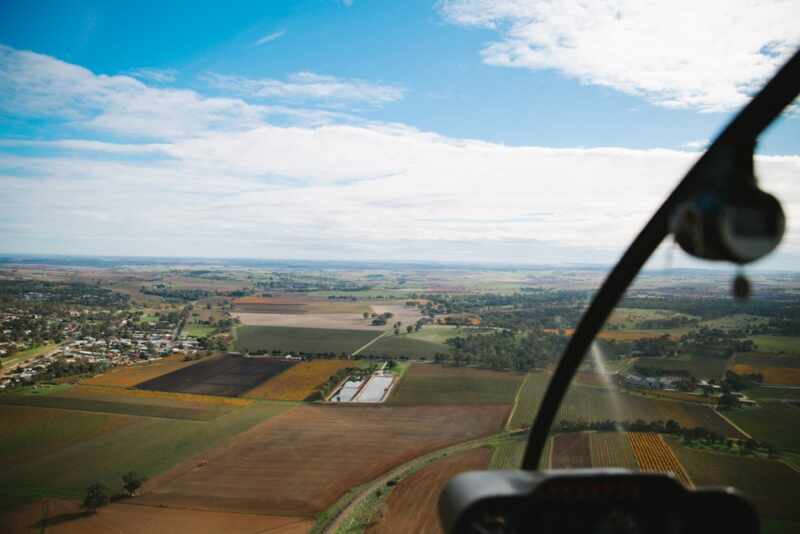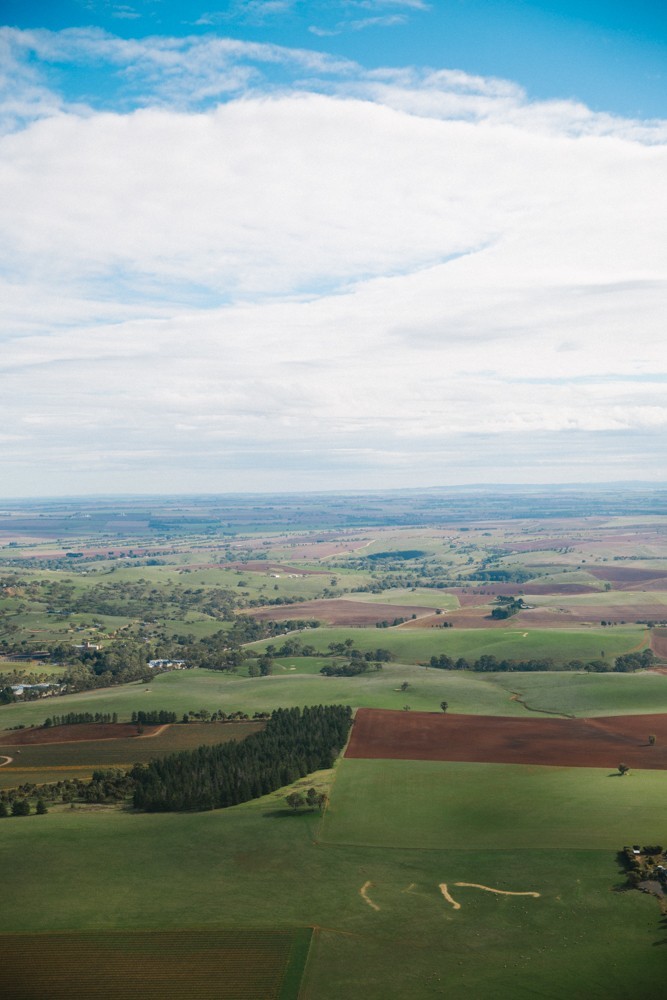 I have never seen countryside like it.
So rich, varied, and utterly, utterly… vast.
There's something so wonderfully pleasing about the regimented vineyards melting into rolling green hills.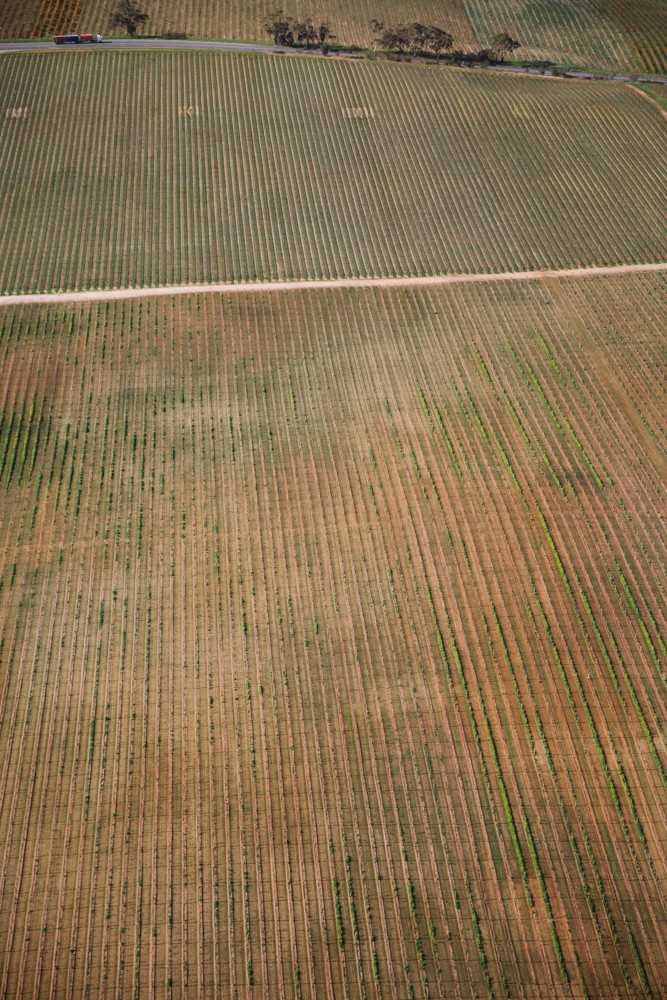 One of us was more than a little excited by the experience!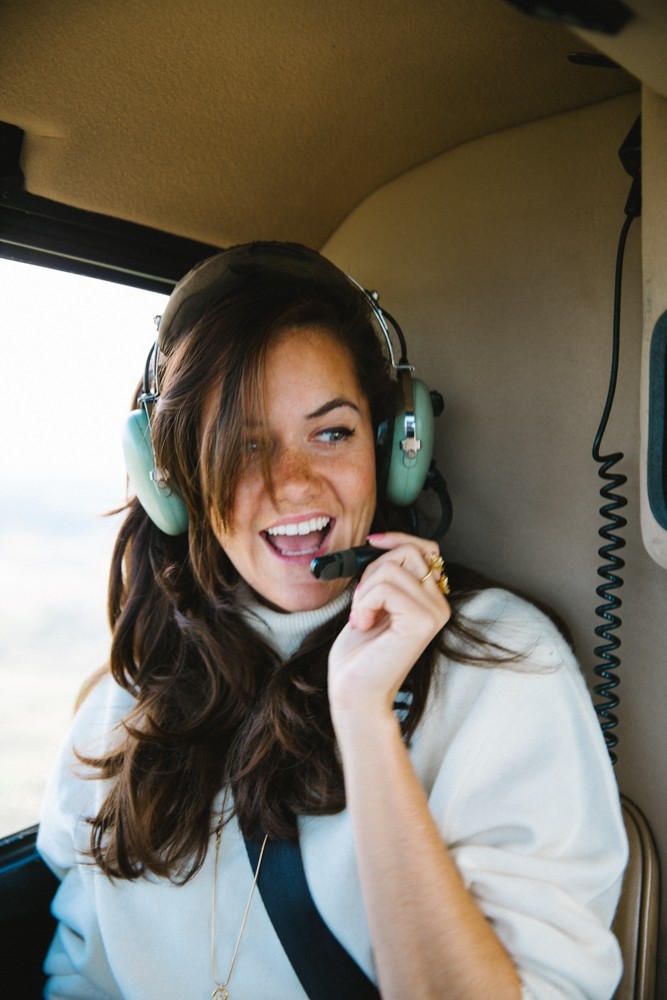 Wishing Star necklace // Blossom ring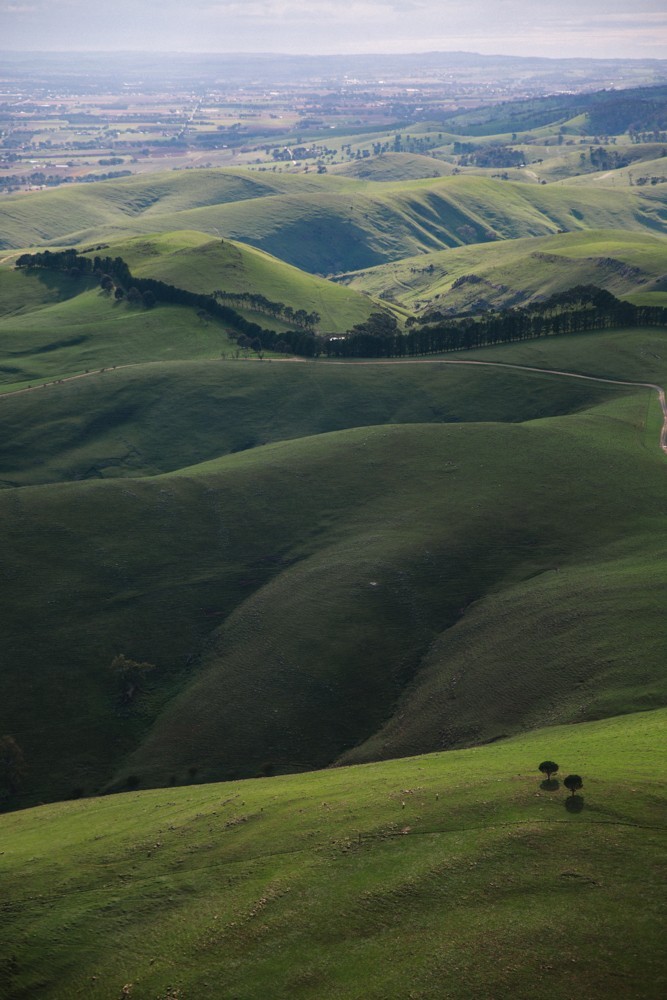 We landed at The Jacob's Creek winery in Tanunda, where the red wines are made.
It really brought the story of Jacob's Creek to life. To see where the grown, crushed, barrelled, aged and made into what we drink with supper.
We saw the traditional presses, still holding onto the grape skins from harvest a few weeks ago.
Got our hands on the wood used to make the all important wine barrels.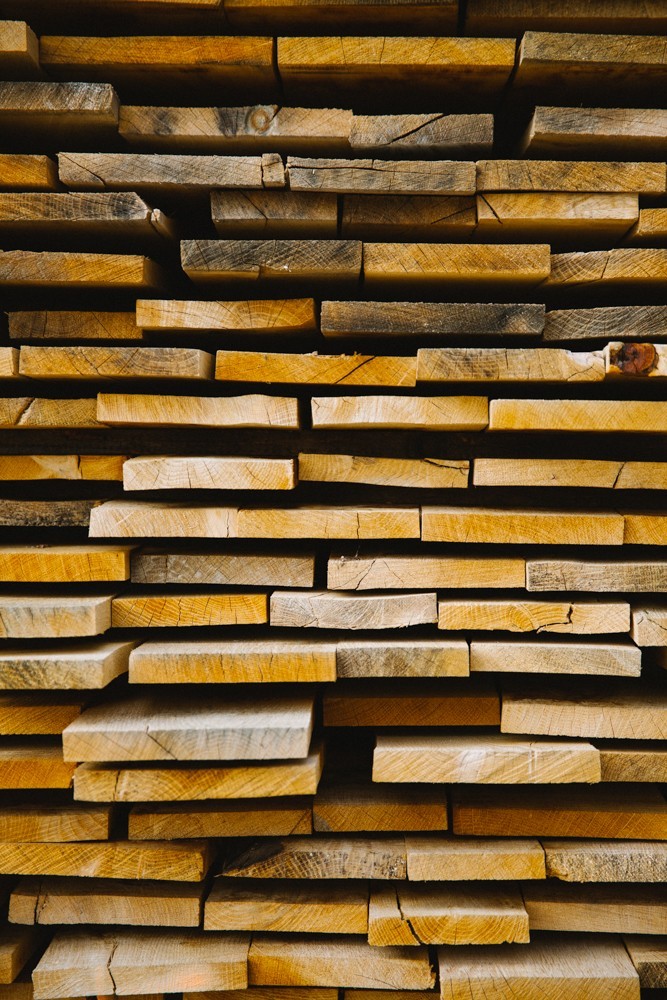 And visited the ageing wines themselves.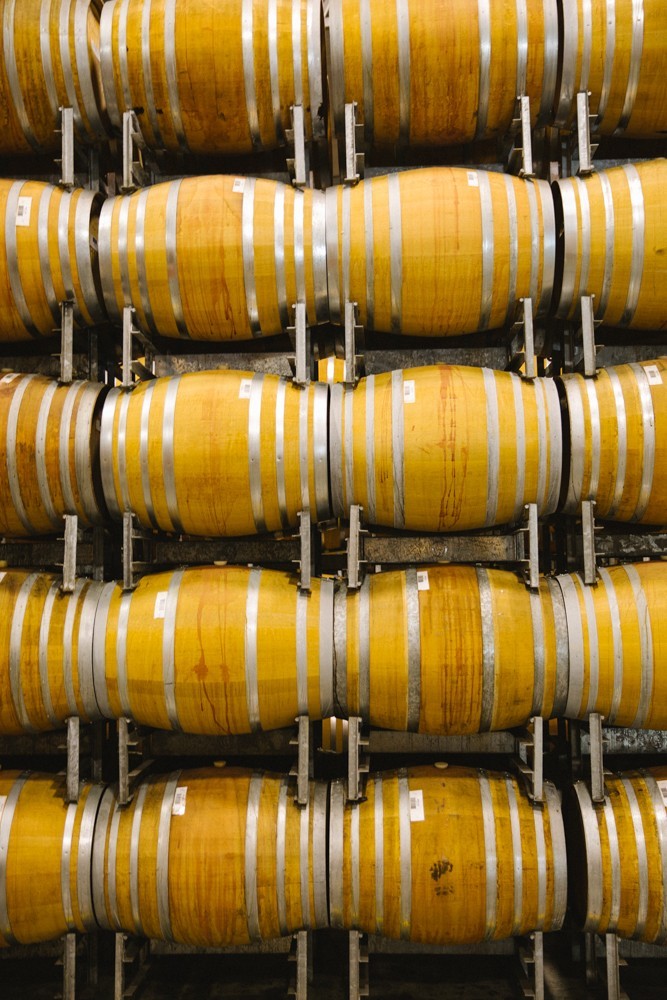 That is a lot of wine!
Thankfully I came prepared.