Another day, another brunch!
You are going to be all over this one, I can feel it.
The culinary wizard, Carl Clarke, has set up a new home in Dalston.
Yes. Yes, that is anchor wallpaper!
I don't think I've ever felt more at home!
The new joint is a chicken joint.
Woah woah woah! Stay with me. This is not just any chicken joint! They only serve free-range, herb fed chicken from local farms with organic veg from the local farming community.
I would call it posh chicken, but I feel that would diminish how achingly cool this place is.
Just wait until you see the food.
The cocktails are mostly sour, seeing as it's called Chick'n'Sours!
I have a bit of a soft spot for fruity cocktails that are sweet on the first sip and hit you with a sour punch at the end.
So these fit the bill perfectly!
First up, the Szechuan aubergine.
Easily the best aubergine (Egg Plant to you Yanks) I've ever eaten.
Coated in a light, crispy batter and swimming in a spicy, sour sauce.
Apple & blue cheese salad with crispy chicken skin.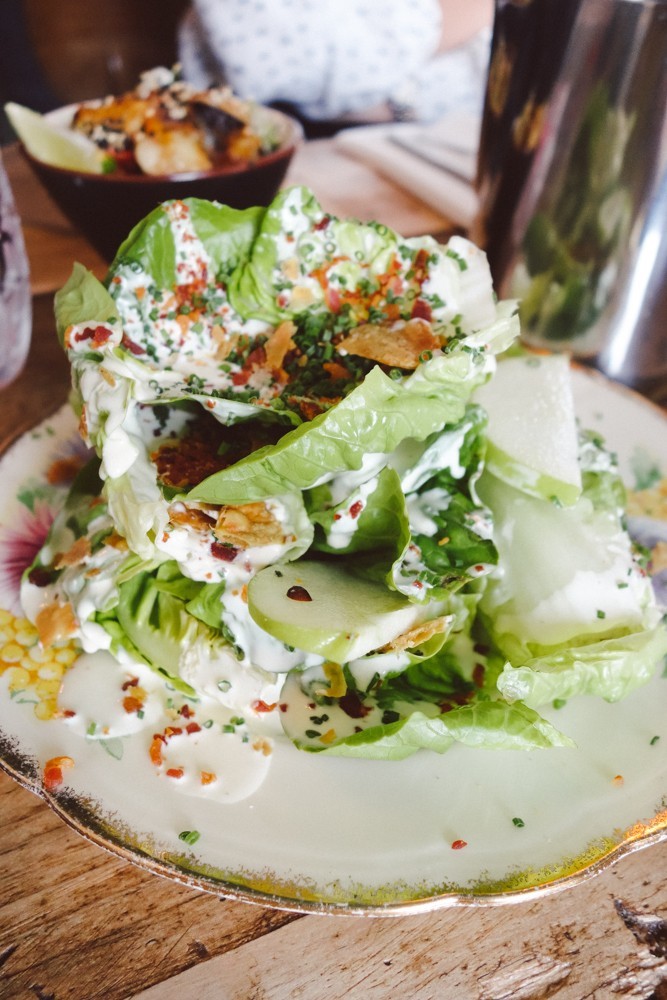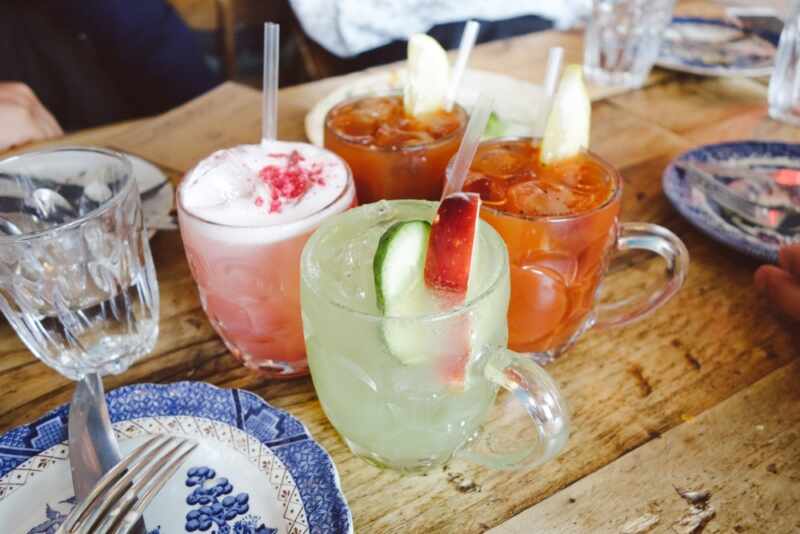 Unbelievably brilliant chicken wings in a spicy vinegar sticky sauce.
The wings devided the brunch table. Half of us preferred these, the other half preferred the more delicately flavoured lemon wings.
But we all agreed on this baby…
The chicken burger to end all chicken burgers.
Korean fried thigh, gochujang mayo, chilli vinegar, crunchy slaw and the ultimate squidgy bun.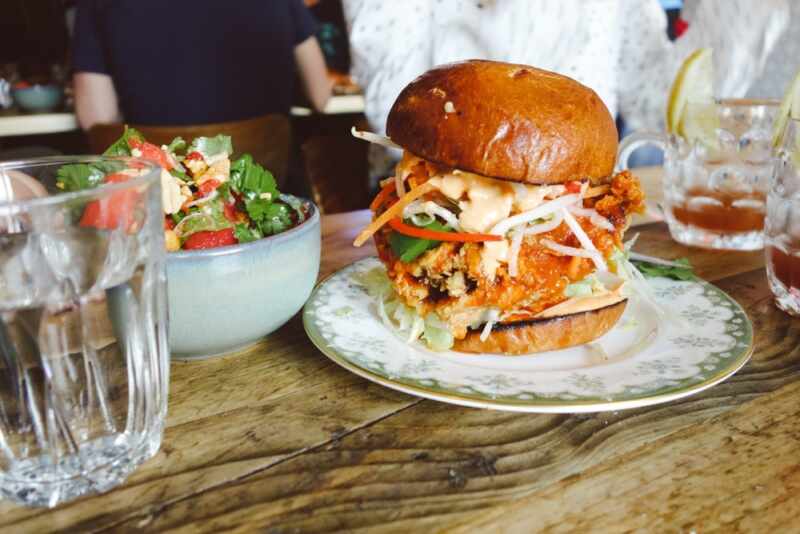 A true beast!
With a side of melon and coriander salad for scale.
Good old fashioned chicken tenders.
Perfectly cooked chicken in crunchy batter and blue cheese dipping sauce.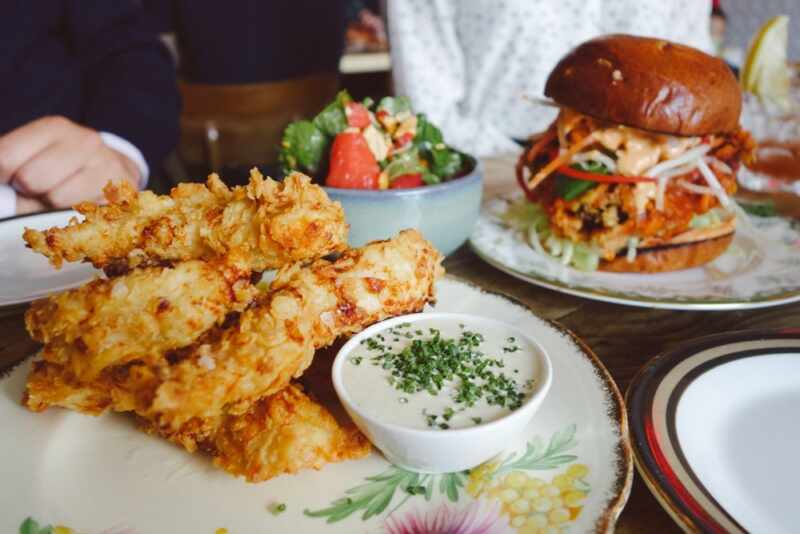 But let's get back to that burger!
Even the burger pros struggled to get their chops around this one!
But it's certainly worth the stretch.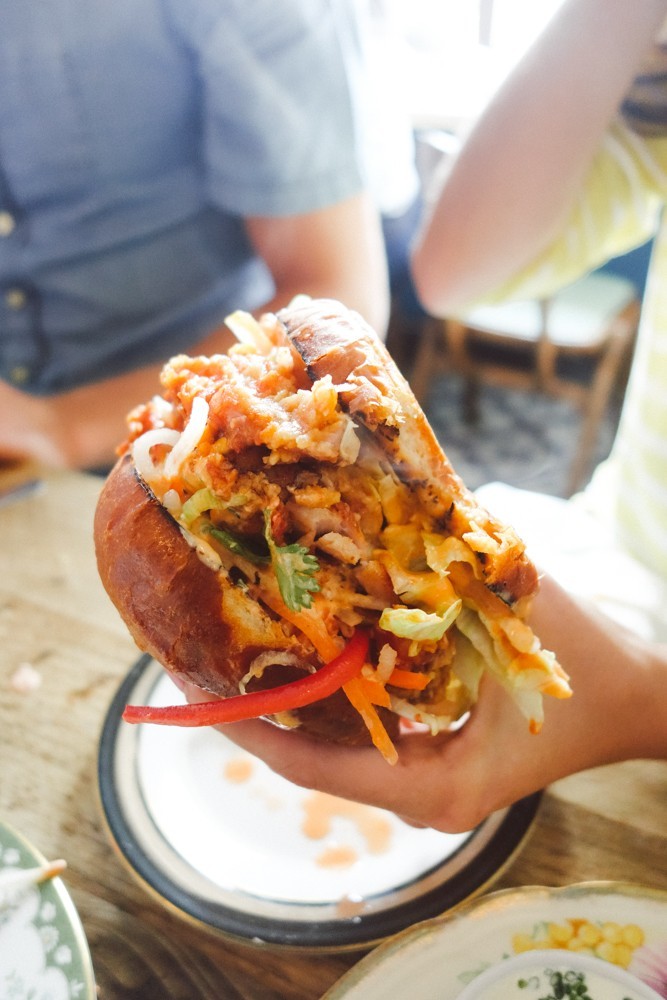 My favourite dish of all, which is saying something because it's hard to choose.
Chicken with chilli jam, crispy shallots, Thai basil, mint & spring onion.
But there was no keeping that burger away from some people…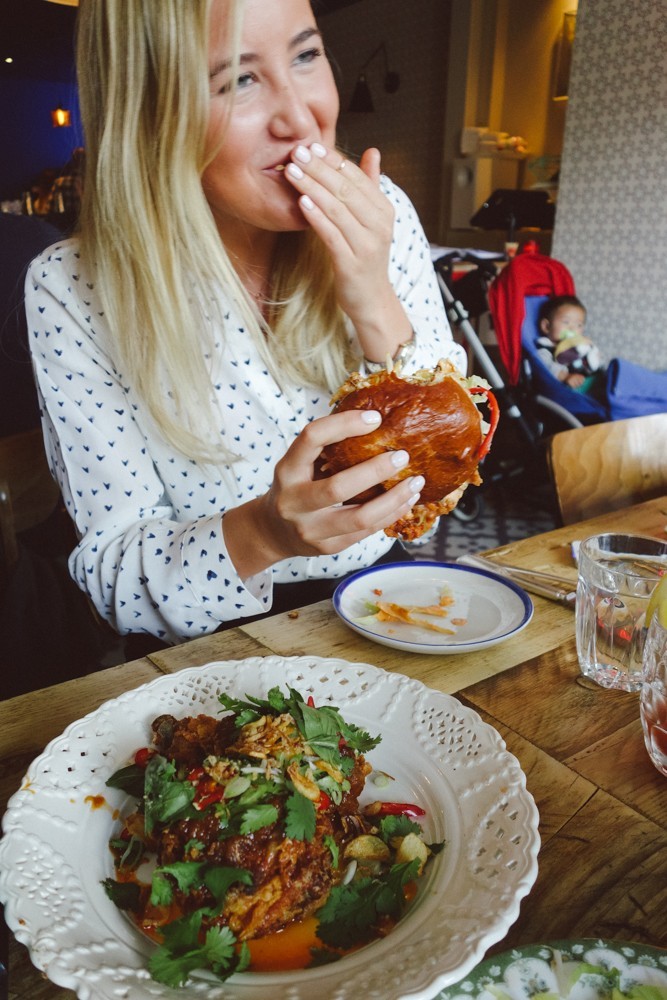 Charred white sprouting broccoli, seaweed mayo, grated egg and green beans.
Pickled watermelon rind.
Crunchy slaw.
And, ok, it had to be done-
The Brunch Bun!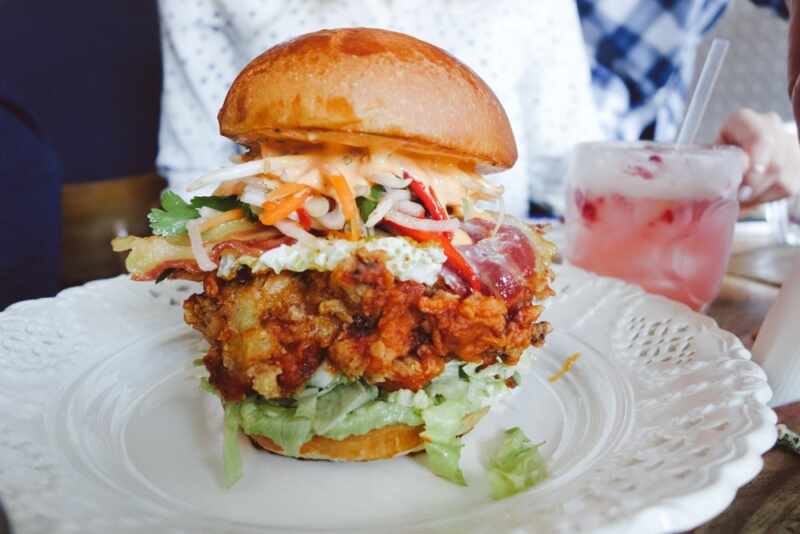 Basically the chicken burger with bacon, a fried egg and guacamole.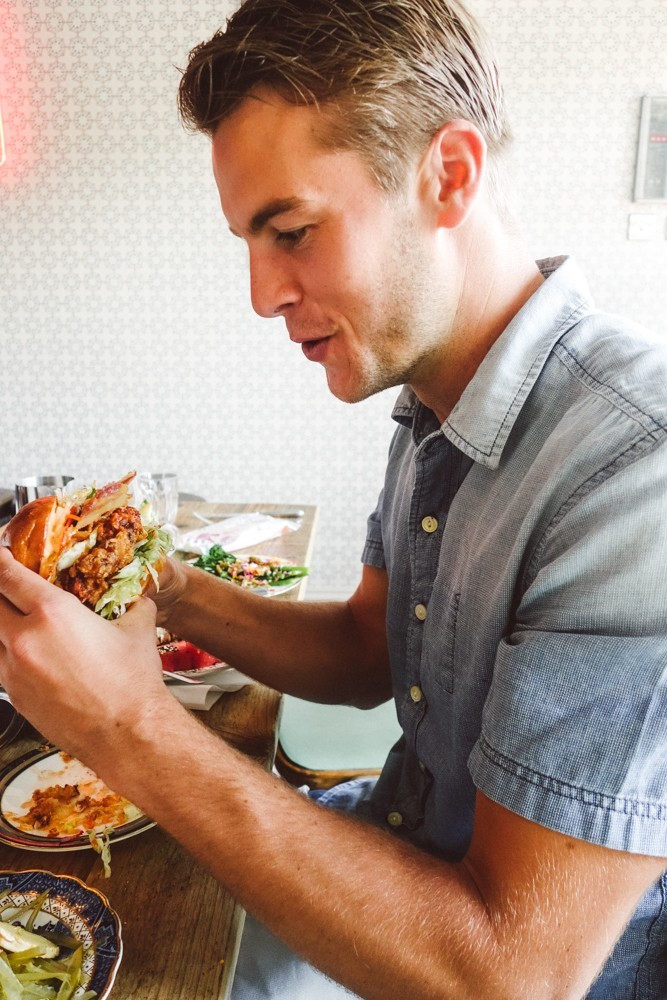 Fiendishly good.
All topped off with weetabix topped icecream. (To share.)
A truly excellent brunch, in a great little restaurant.
But the fun doesn't end there!
The bill comes in an egg.
With free tattoos!
Get your backside onto one of their wooden seats ASAP.
Ad - Shop this post