This is one of my favourite lunches.
Fresh, satisfying, filling and unbelievably simple!
The ingredients are very simple;
1 bag Mixed salad
2 handfuls Cherry tomatoes
2 handfuls Mozzarella
1 Avocado
2tbsp Pesto (ideally home made, but the fresh stuff from the fresh pasta aisle will do!)
4tsbp Olive oil
Juice of 1 lemon
Salt + Pepper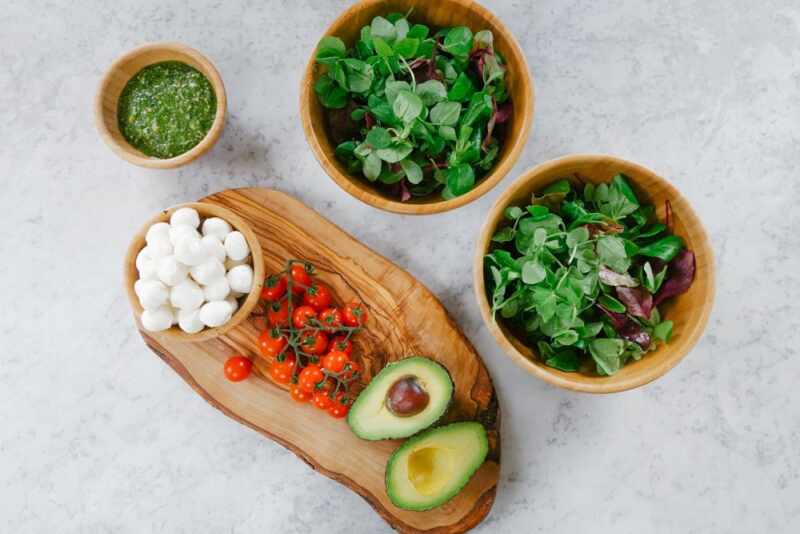 Chop your avocado and sprinkle on top of your salad.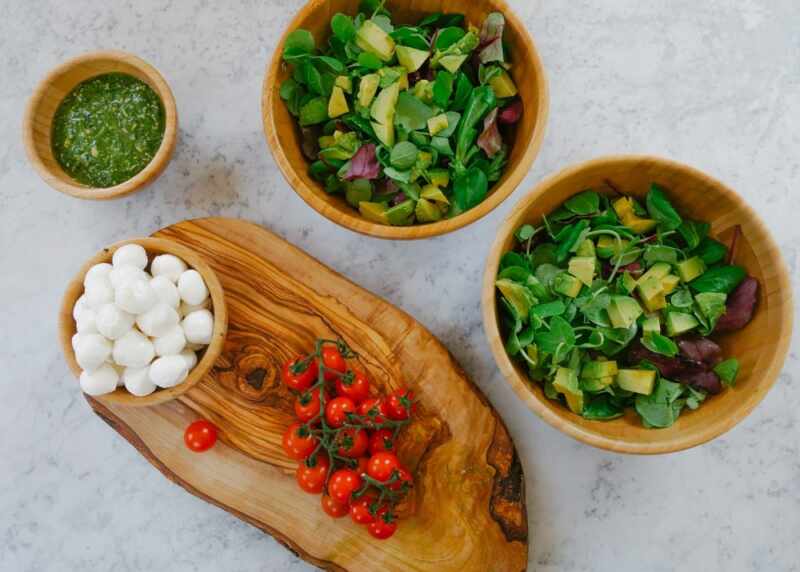 Follow with halved cherry toms.
Toss your balls over the top.
*wink*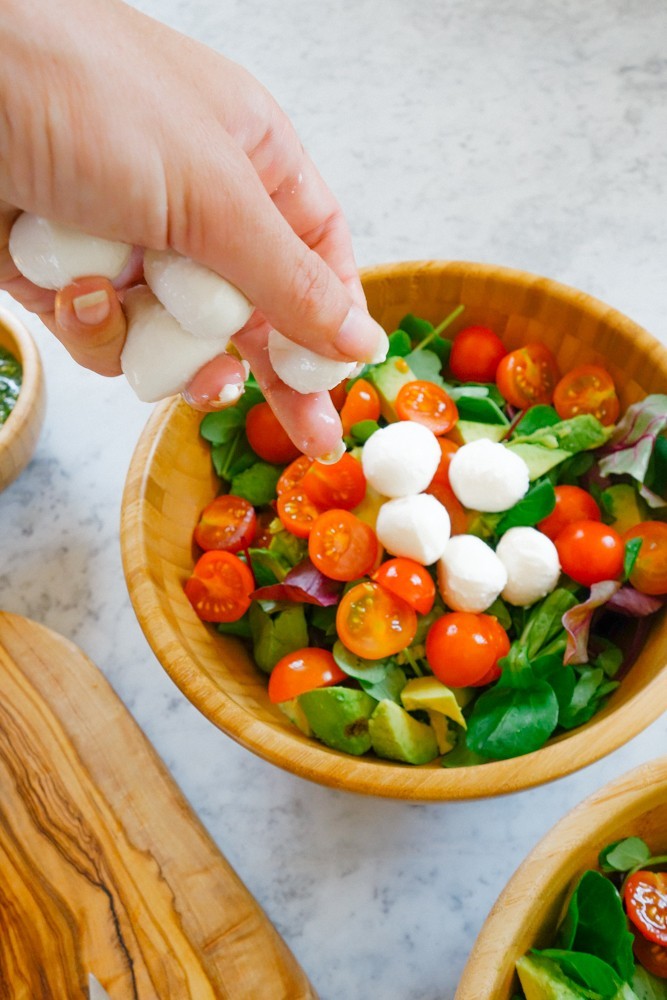 Pop your pesto, olive oil, lemon juice, a pinch of salt + pepper into a jar.
Close, and shake!
You're going to be left with the most delicious, fragrant green dressing.
Open the top and breathe it in.
Mindblowing!
Drizzle over your creations…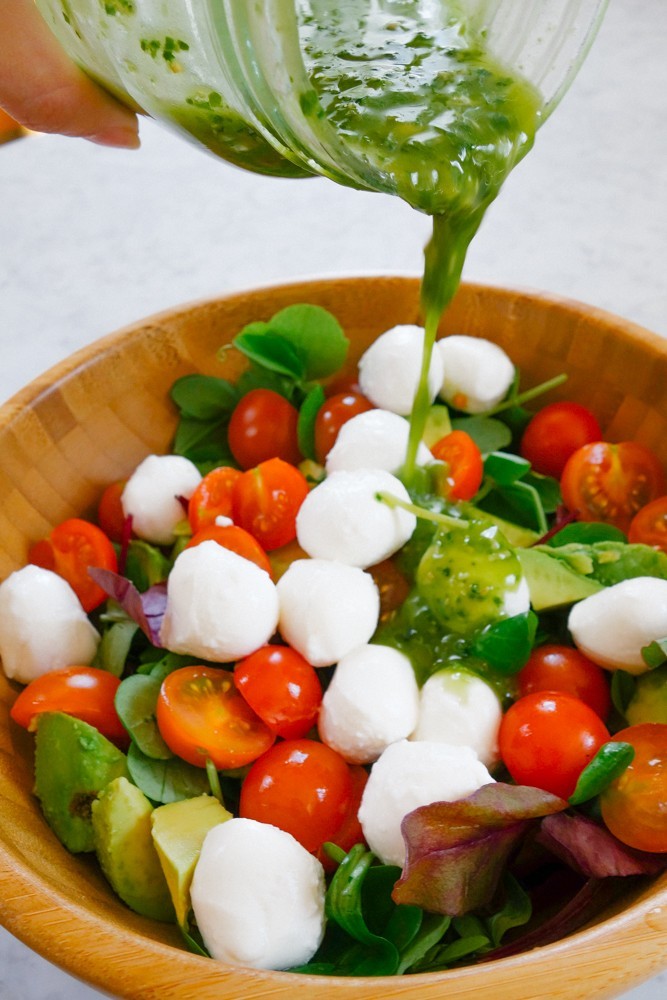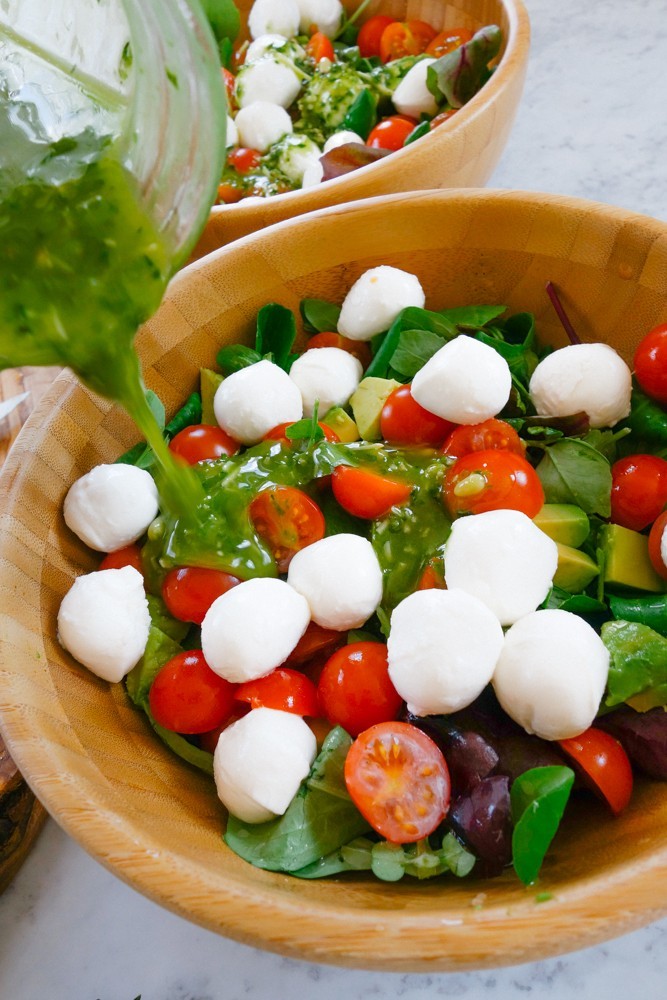 Ad - Shop this post