You just can't beat a good roast chicken!
I've popped a few recipes up on The Londoner over the years and I know they've become a bit of a staple in lots of people's weekly cookin'.
This one is a zingy, springy, unbelievably succulent, crispy skinned corker of an alternative to everyone's old favourite.
Cooked in a crust of green herbs, surrounded by a nest of carrots, kale, shallots and drizzled in its own gravy.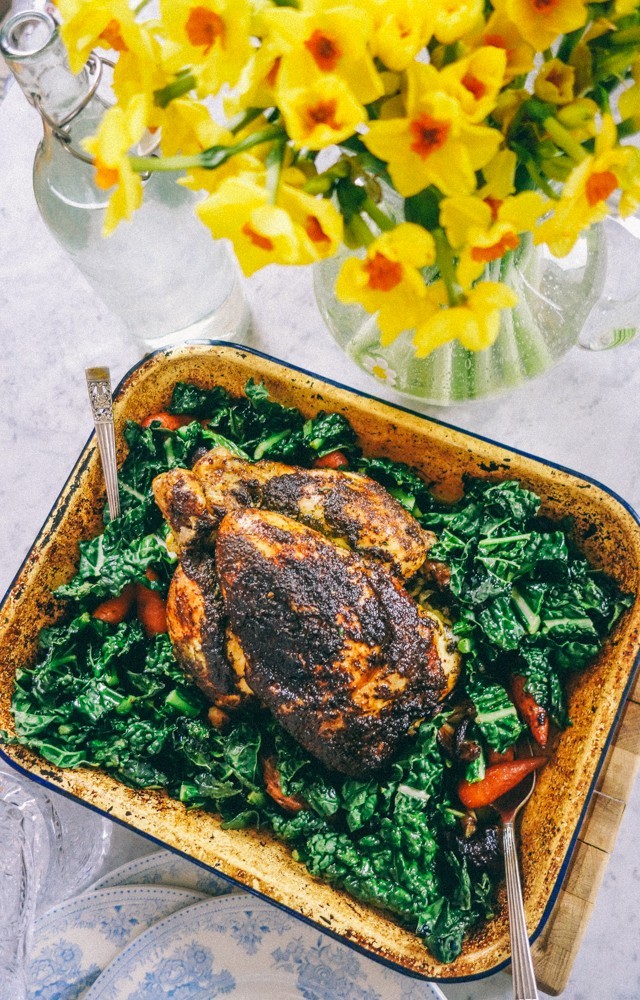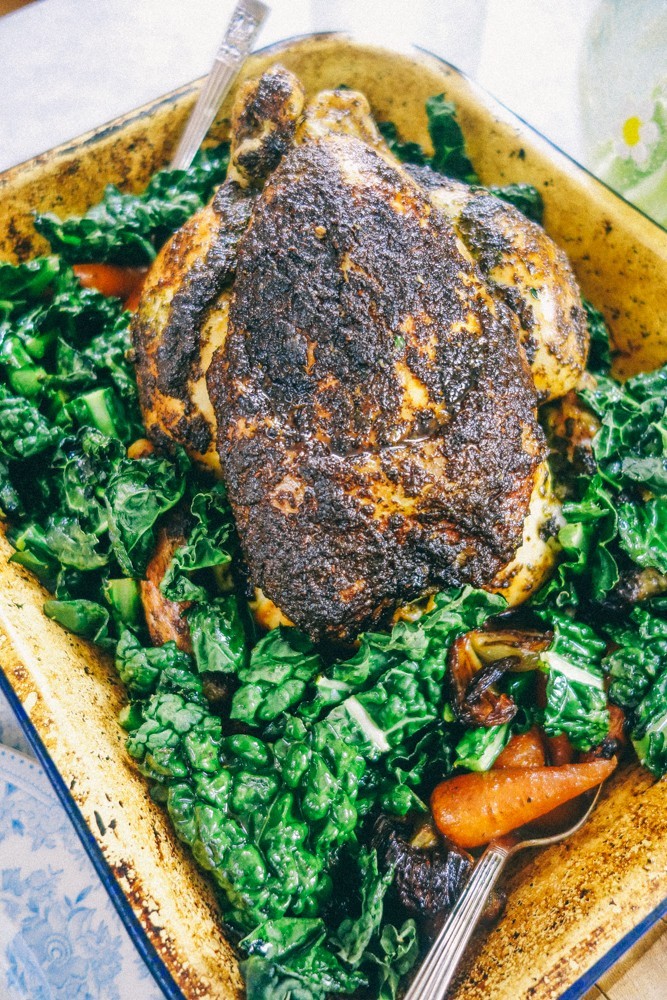 Look at those caramelised carrots, just waiting to be bitten into!
Slice into the charred, crispy skin and through the tender, juicy meat inside.
As with almost everything I share, it's as easy as it is delicious!
You'll need:
1 free range chicken
1 handful parsley
1 handful basil
2 large cloves of garlic, crushed
150g butter
4 anchovies
3tsp capers
2tsp wine vinegar
4-5 shallots
1 lemon
Couple handfuls of baby carrots
Couple handfuls of greens (kale/cavolo nero)
In a mixer or pestle and mortar, smash the hell out of your parsley, basil, garlic, anchovies, capers, butter and vinegar!
Keep going until you're left with the most incredibly fragrant, green mush*.
*Technical term.
Peel and half your shallots.
Think that's a nice picture?
Thankshallot!
Lay them out as a little nest, about the size of your chicken.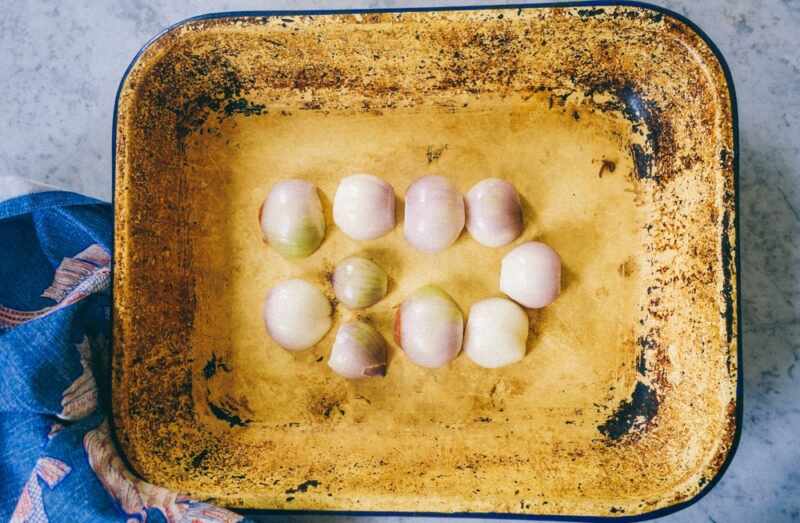 Smother the chicken in your green gloop, covering every inch.
Quarter your lemon and shove it up your (chicken's) behind.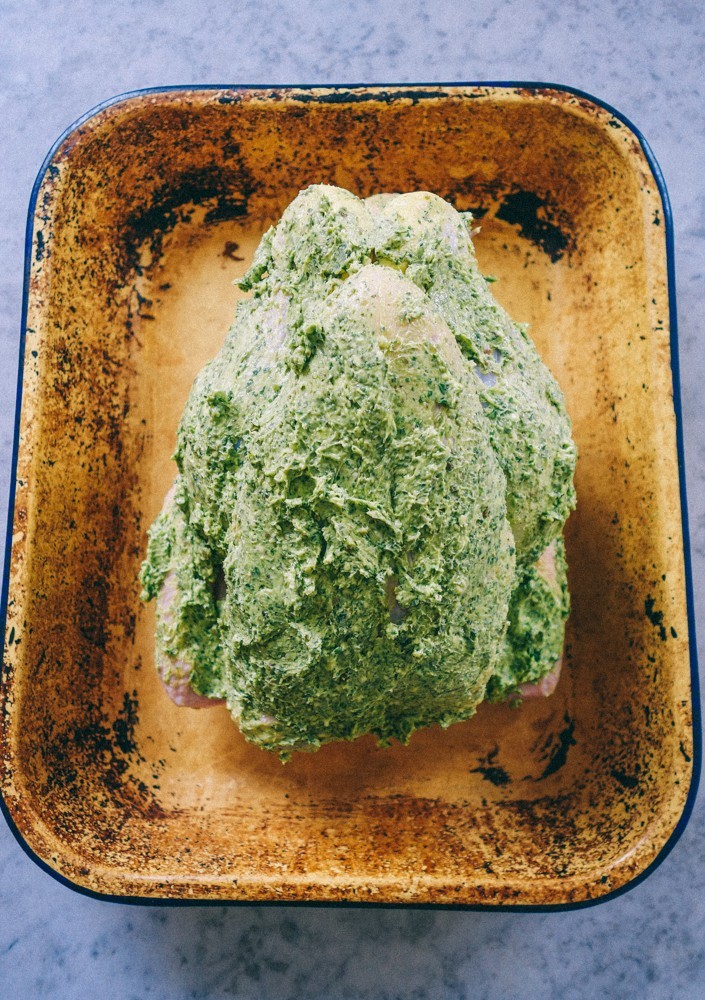 Leave it to rest while you heat up your oven.
Pop it on to 190C/375F. When it's ready, place your chicken onto the middle shelf.
Cook for 45mins, whip it out and add your carrots. In another 45, take them out, toss them around a little and add your nest of greens.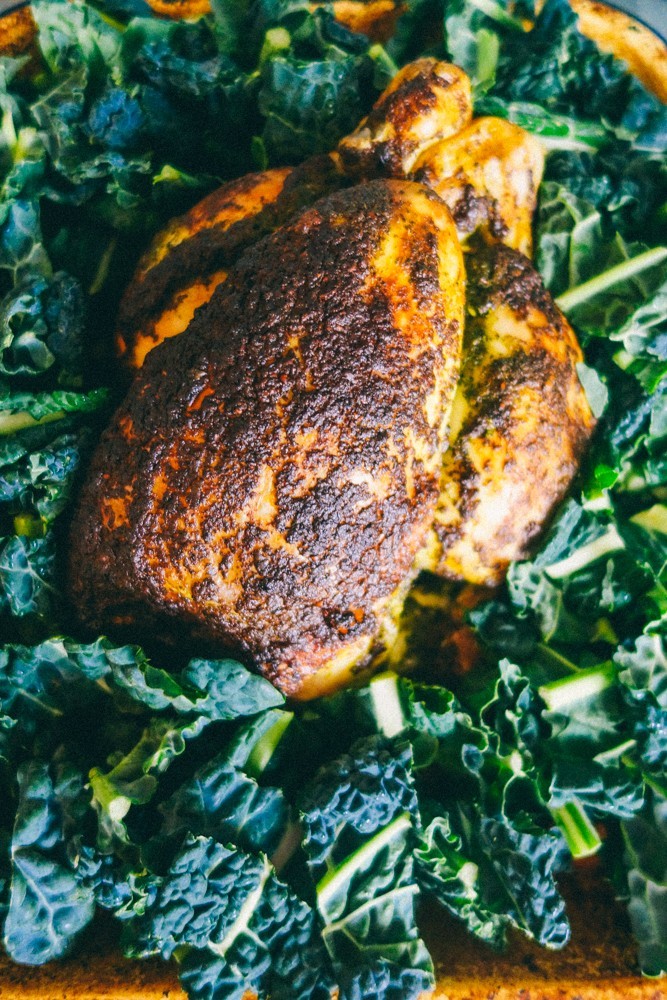 Roast for another 20mins, or until the chicken is fully cooked and the kale begins to crisp.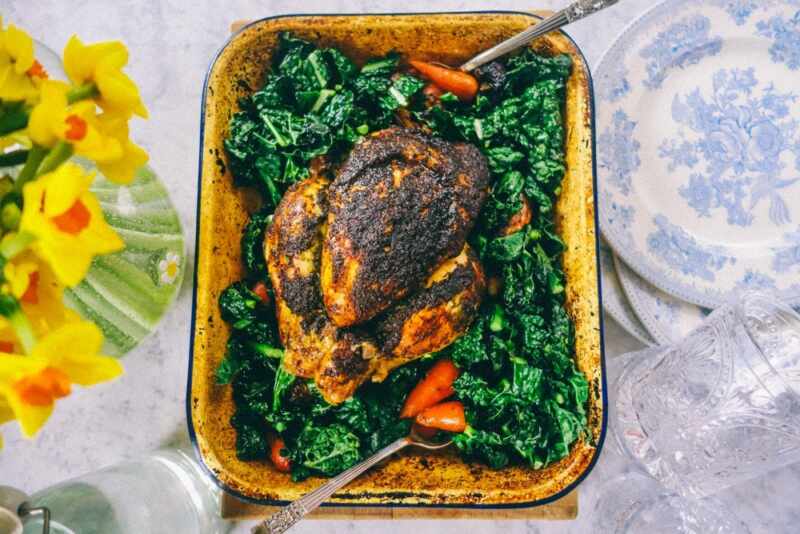 By the time you pull it out of the oven, you should be greeted by the most incredible smell of steaming chicken, sweet carrots, blackened shallots and fresh, crunchy greens.
Toss the veggies about in the sauce and drizzle a little over the top of your bird.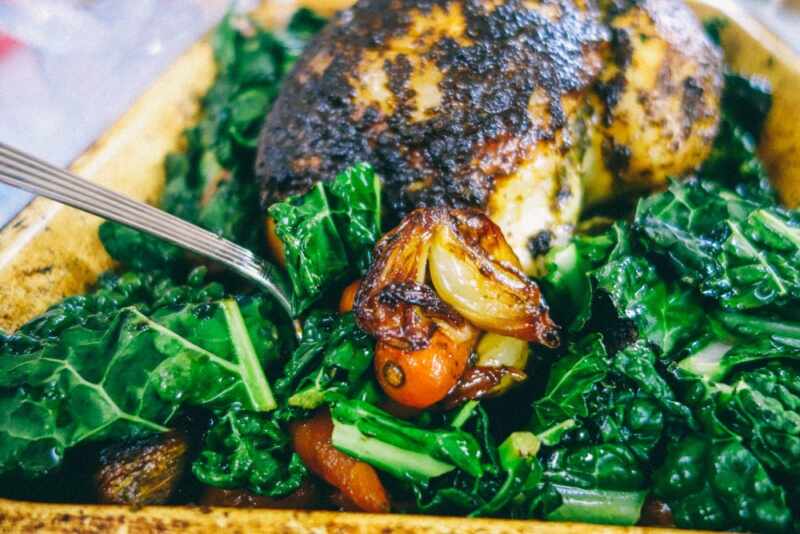 Serve up as it is for a beautiful spring supper, or add a carb if you feel you need to; French bread, pasta, mash… although actually my Low Carb Mash recipe would go stonkingly well with this! And then you can feel well and truly virtuous.
As you can see, it's an especially good recipe for washing-up dodgers!
And the leftovers make cracking sandwiches to take to work the next day. Just be sure to label them as poisonous, or risk Grand Theft Fridgeo. The struggle is real.