Hot soup has a bit of an unfair reputation if you ask me.
In Autumn we are all over the stuff. "Oh it's so warm" "oh it's so comforting!" we say.
But come Springtime, when things start warming up again, we forget all about it. Moving on to chilled summer soups and salads.
But hold your horses!
Veggie soup is remarkably simple, you can make boatloads at a time (for a feast or to save until later), it's exceptionally good for you, keeps you fuller for longer, is packed with vitamins and good stuff, and is generally just souper!
So before you go racing off after summer salads, give this beauty a go…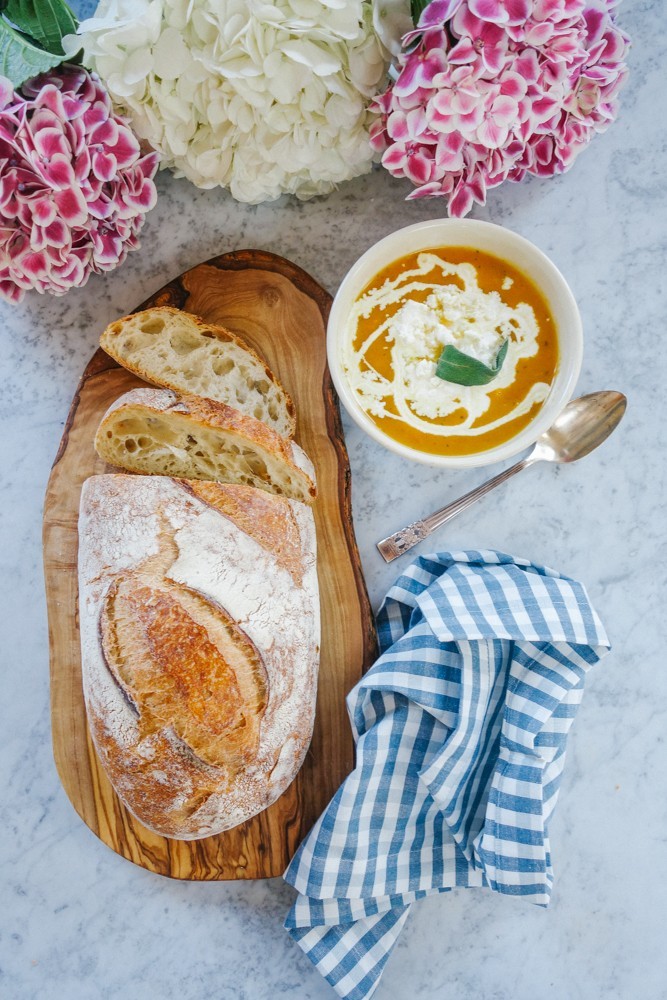 But be warned, it's pretty addictive stuff!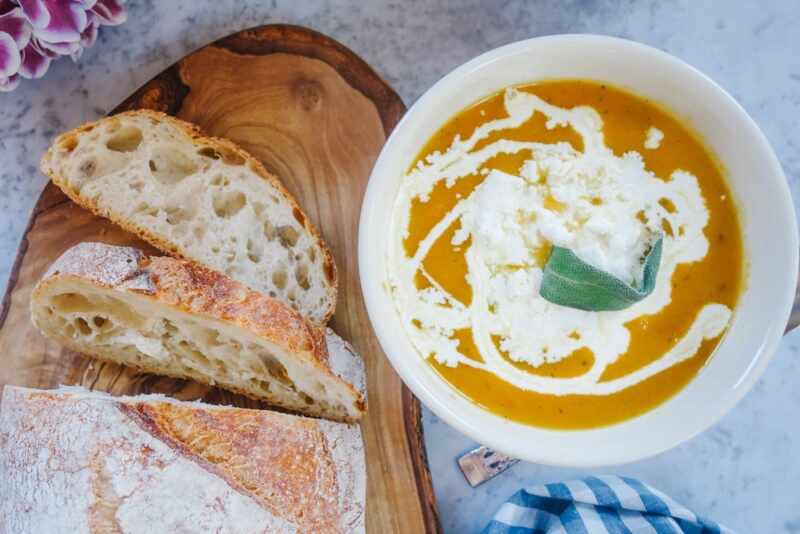 Silky smooth soup, topped with crumbled feta and a swirl of cold cream.
And it's easy too! For four bowlfuls (plus a little leftover for seconds), grab:
Half a butternut squash
Five large carrots
4 shallots
Handful of fresh sage
Salt + pepper
Olive oil
2ltrs Vegetable stock
Feta to serve
Cream to serve
Pre-heat your oven to 180c/350f and crack on with your veg.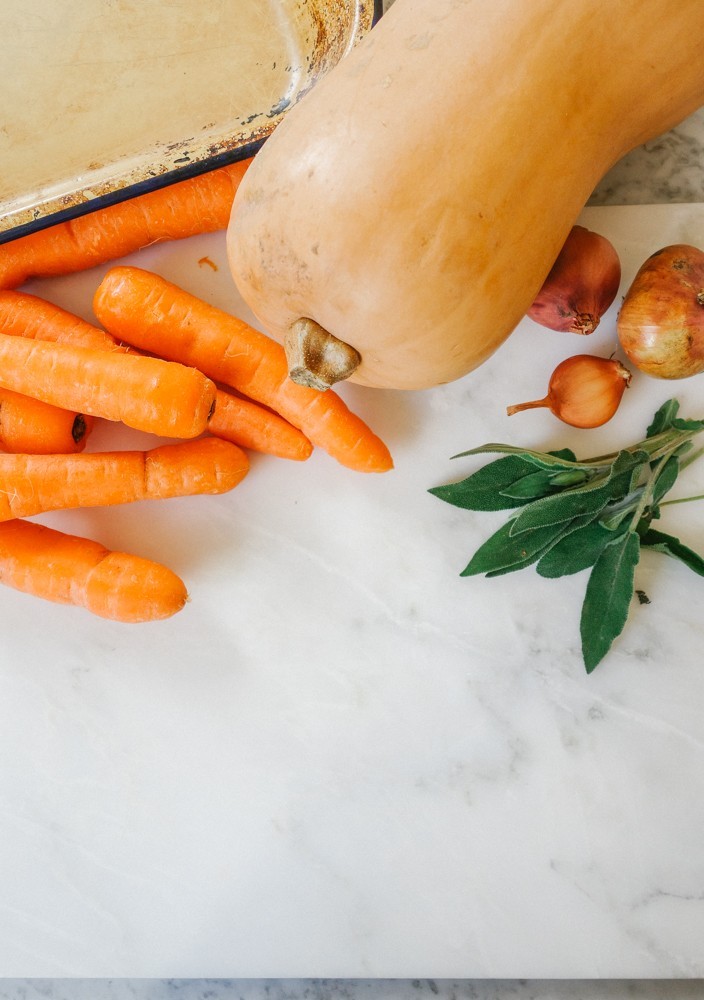 Half a squash, wrap up one half and pop it away again.
Scoop out the seeds, peel the skin and discard. Chop the flesh into chunks. And do the same to your carrots.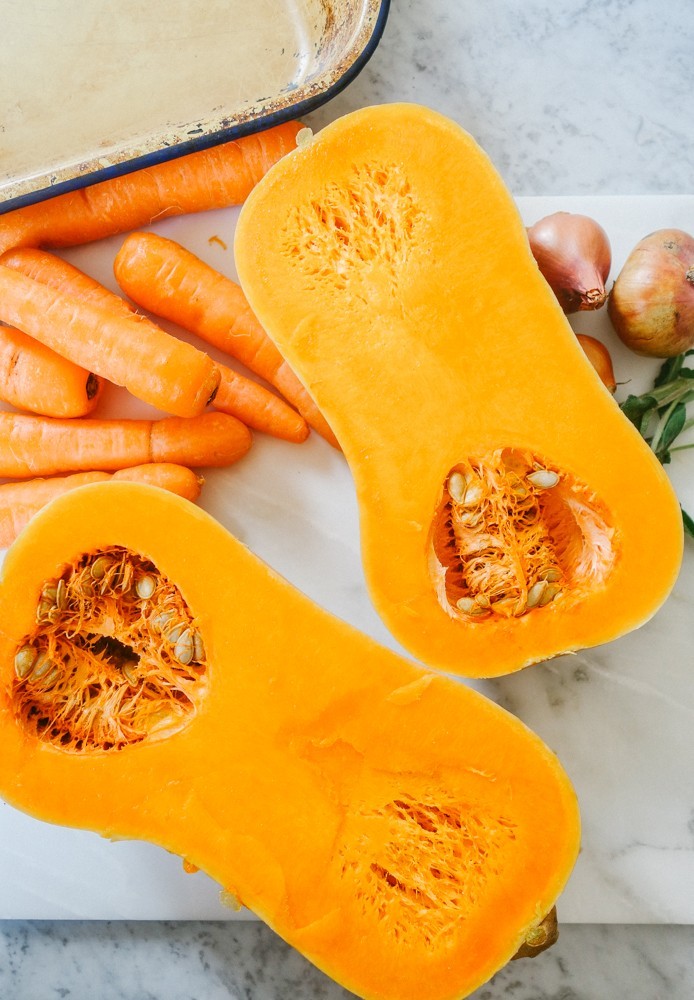 Peel and chop your shallots into similarly sized chunks.
Drizzle with a little olive oil, sprinkle with salt and a good grind of pepper. Add a few sage leaves and toss the whole lot around, until the veg lightly shimmers in oil.
Roast in the middle shelf for an hour, or until the veg goes soft and the shallots start to blacken on the edges.
When they're ready, blend them up with your stock. (I do this in a saucepan with this little beauty!)
Feel free to add less or more stock depending how thick you like your soups.
Pour into bowls and top with a little crumbled feta.
Add a swirl (or stunning piece of abstract art) of cream and top with a sage leaf (if you're expecting company).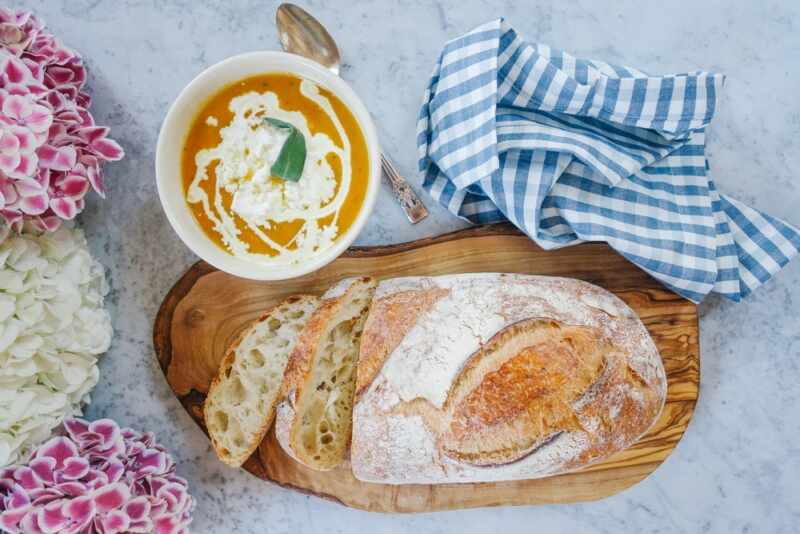 Make sure there's some crunchy bread to hand, and dive in!
Dunker's delight!
Make it for your friends and family as soon as humanly possible.
When they ooooh and ahhh and talk about what a wonderful chef you are…. just lean back, interlock your fingers and say;
"Thanks shallot!"