If you go down to the woods (New Bond St) today, you're in for a lovely surprise.
Mulberry have made over their shop with a little help from McQueen Flowers.
It is all about Mother's Day this weekend!
They're giving away bunches to people who shop from now until Sunday and I promised to come down and hand out a few of the bouquets.
And you know, maybe just take a look around the new collection… Just a look!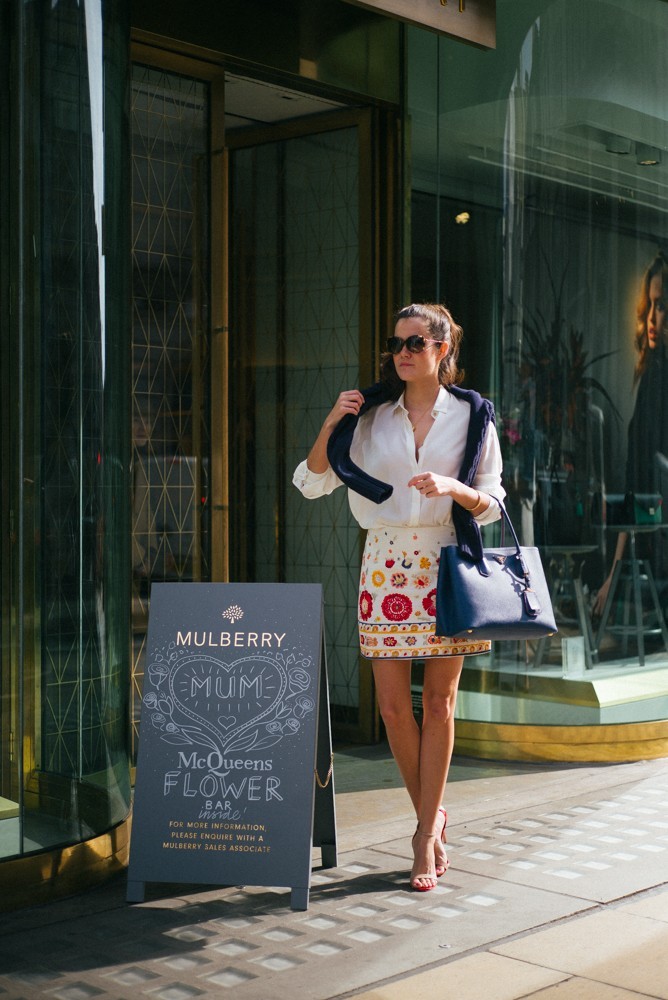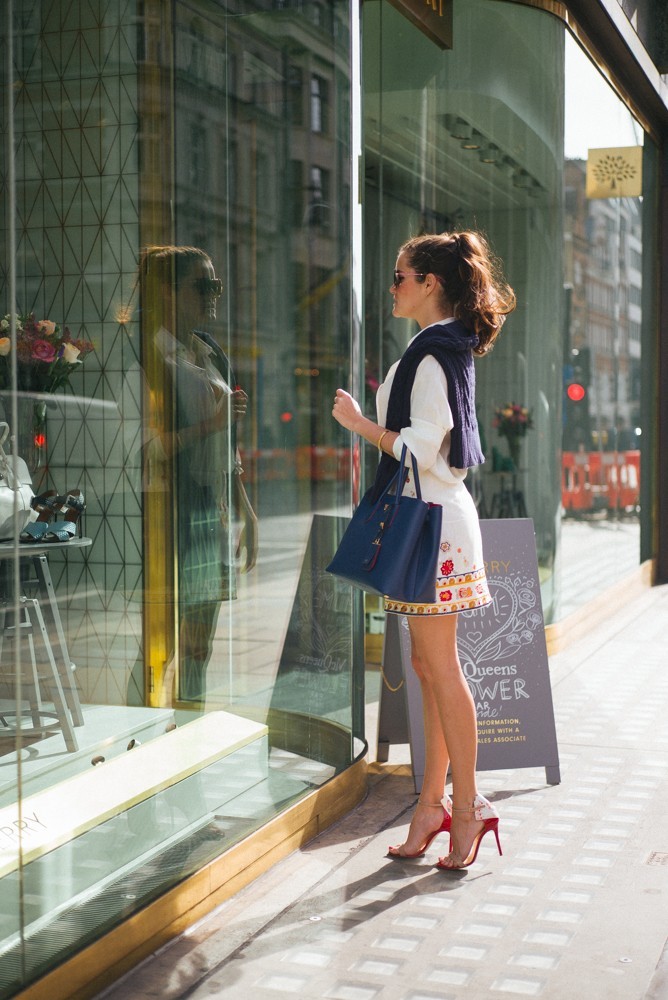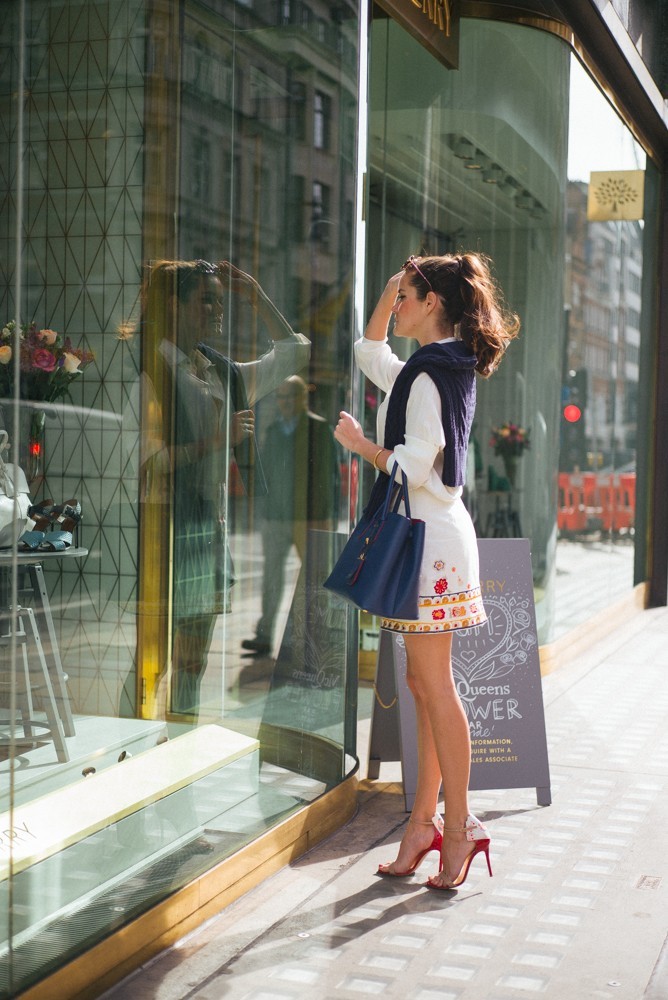 Shirt (Similar – Original back in stock soon)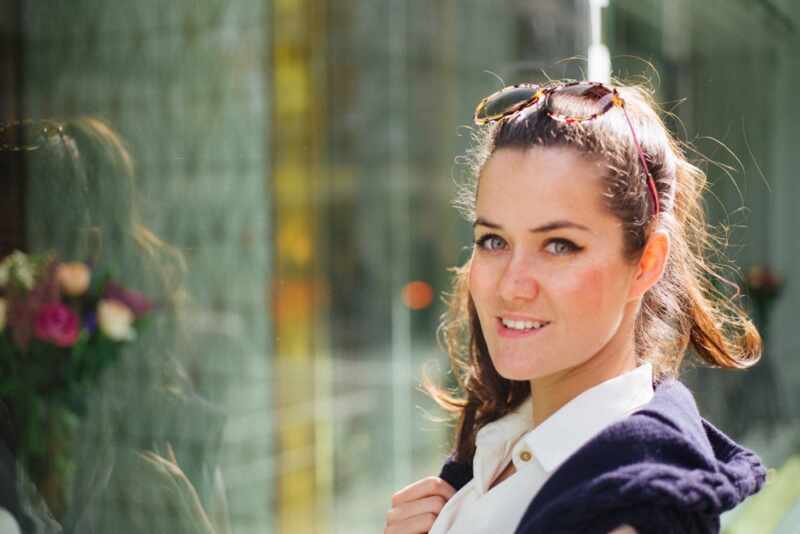 Inside the place is bursting with blooms.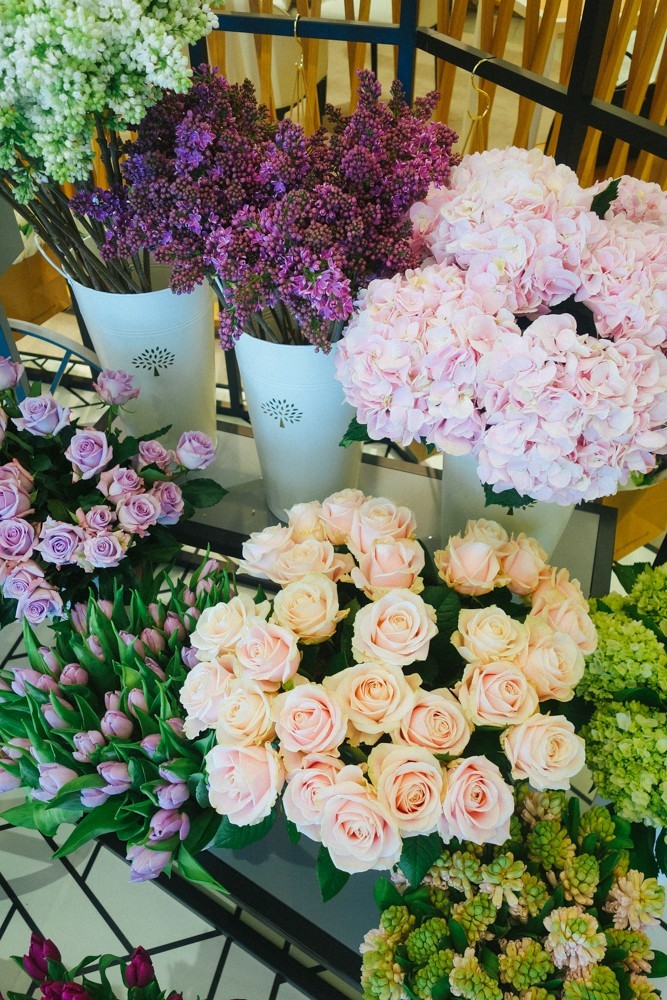 But you only have to squeeze past them to find yourself in the danger zone!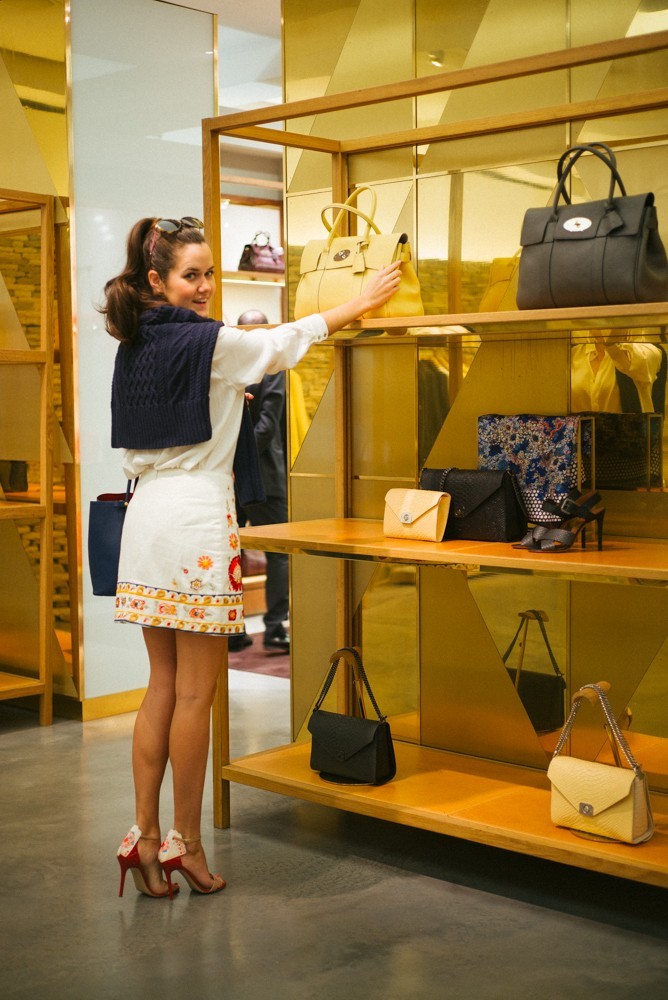 I've been dreaming of a mellow yellow bag for summer so couldn't resist trying a few on!
Then I met Lily.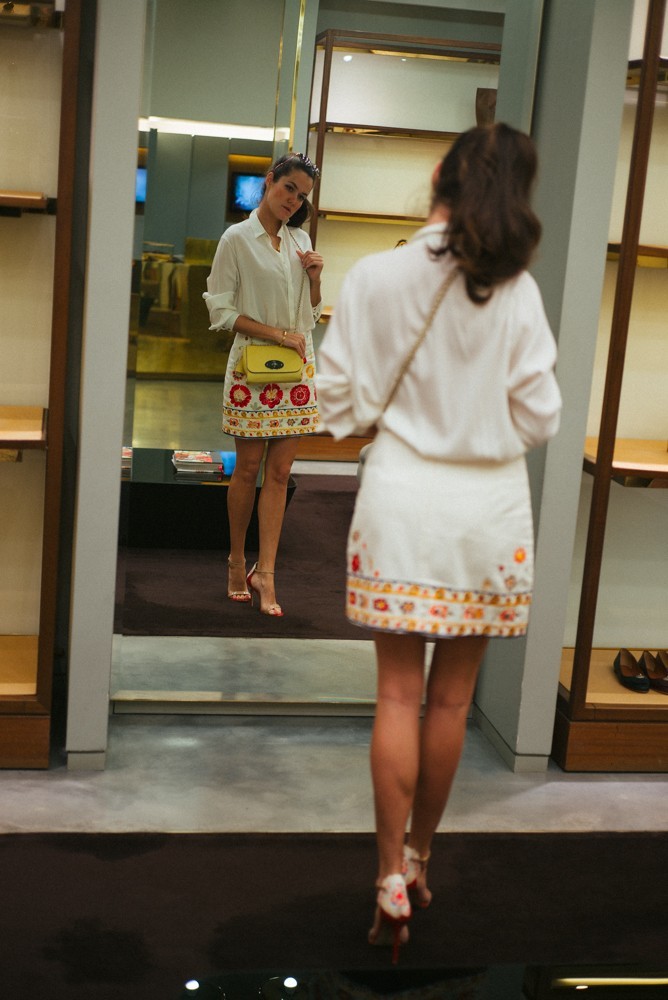 And it was love at first sight!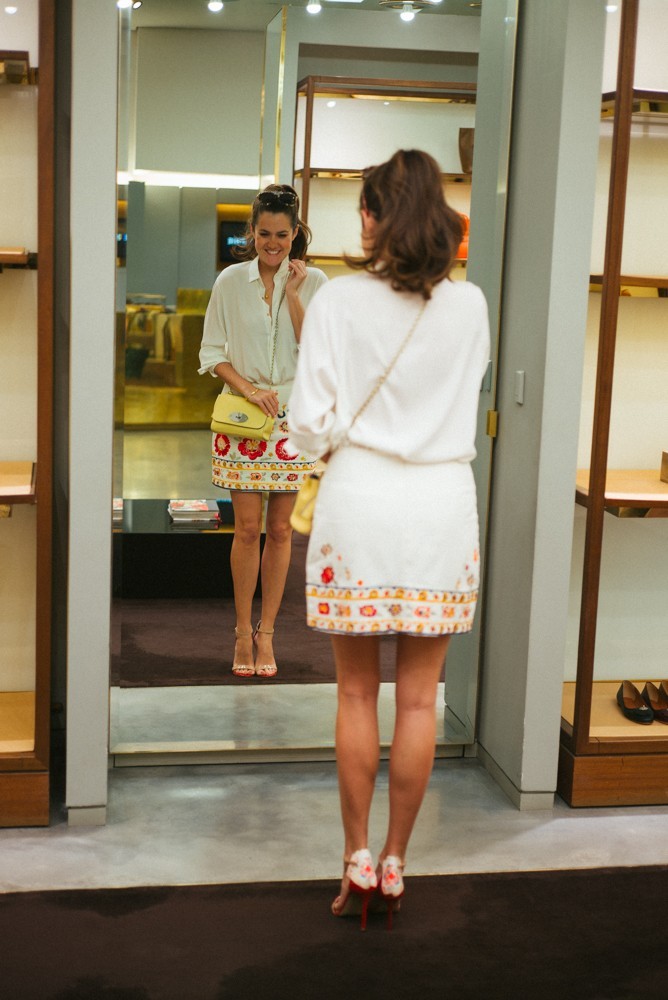 There was no way I was going to be able to hand her back!
Camomile Lily Bag // Silver May Love Bangle
Having indulged in enough badness, I took up my spot at the stall.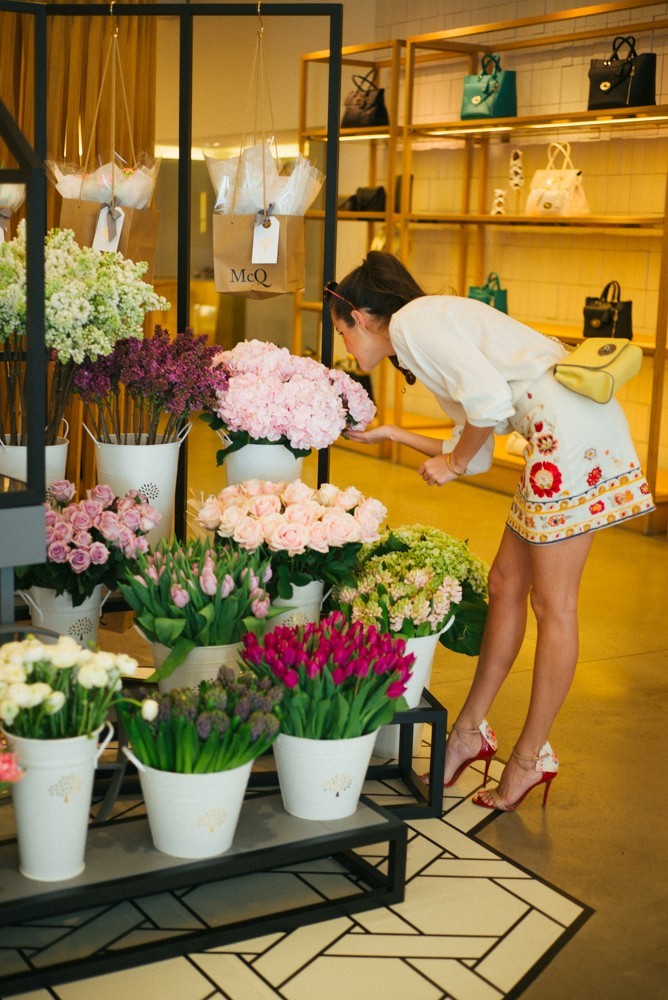 A few of my favourite faces popped by.
And I got stuck into my roll!
Of course Bella wanted to reenact hers, with a little more flair.
So we tried again.
We headed off for tea and tried our best to get a Sex In The City style, glamorous walking shot…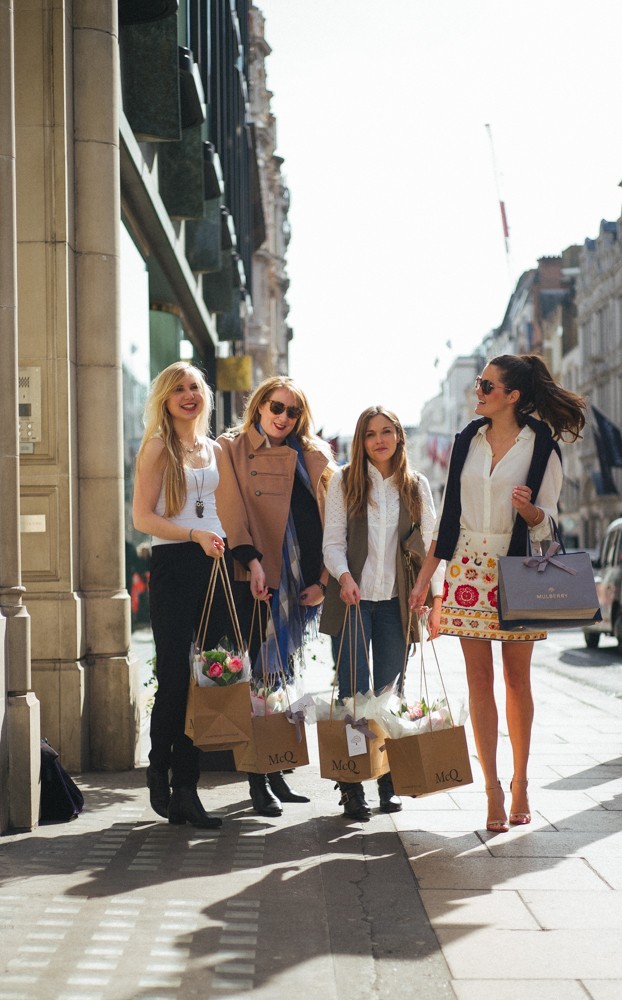 And failed completely!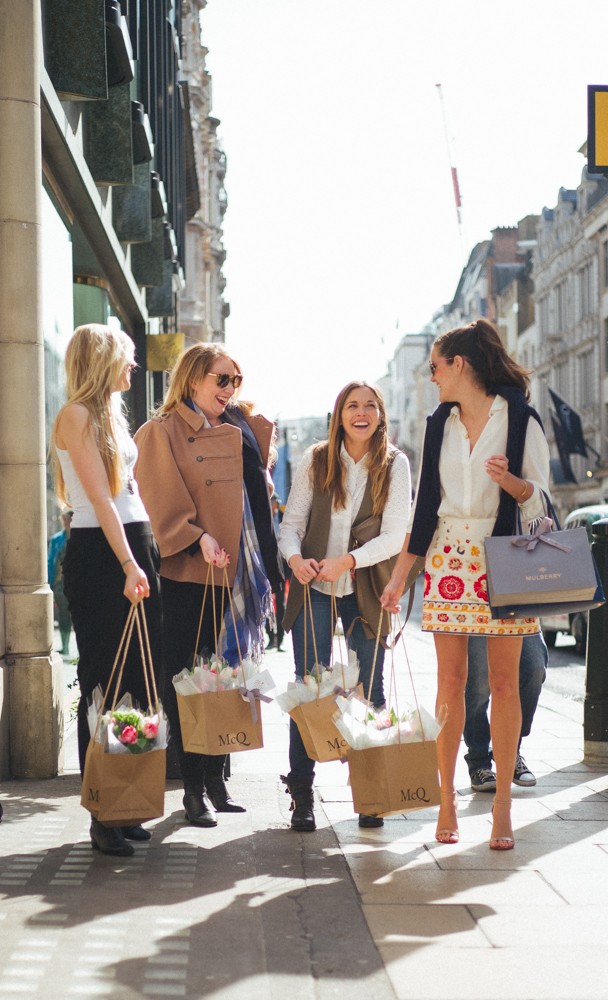 I thoroughly enjoyed hosting the first day of Mulb's pop-up and highly recommend a trip if you're in the area.
If you've been lusting over a piece for a while, maybe this'll push you over the edge and you'll walk away with a nice treat for mum?
Whether you're picking up McQueen bouquets on Bond Street or gathering daffodils in the garden, I hope you have a wonderful Mother's Day weekend. Mum's have got a pretty tough job and I'm very much looking forward to making a fuss of mine (because I think she just might be the best out there… although you probably think yours is too, maybe they can share the title?)
Ad - Shop this post