Spring has sprung!
The blossom is back in London!
The first proper sign that warm hazy days, pavement side lunches, sunset strolls in the park and late suppers on the terrace are finally on their way.
Which, if you're anything like me, means you can finally start getting excited and investing in Springy dresses and a bit of a Summer wardrobe re-vamp.
Boden asked if I fancied styling one of their new Spring pieces for a bit of a sundrenched shoot.
As always, I reached for blue!
With a splash of yellow, to tie in with the new family member; Lily!
Dress (You can choose petite – regular or long to suit your style)
I know what you're thinking.
"Is a new dress really reason enough to dance under blossom trees, Rosie? Have you finally lost it?"
Well, probably.
But I have even better news for you!
Boden (who kindly sponsored this post) have organised a cheeky little discount for you, too.
15% off non-sale items, free delivery and free returns, and a free gift with every order.
Which is rather lovely of them!
Head over to the site.
Have a little meander through the new collection.
Choose your favourites and pop "ROSE" into the discount code box.
It lasts until midnight on Friday so you have a little time to do your choosin'.
Then all you have to do is sit back, wait for the postman, rip open the tissue paper, pull on your new garms and race out for some sunshine!
Burying yourself in blossom isn't compulsory, but thoroughly encouraged.
Just make sure you stop off to brush them all out of your hair before going anywhere important!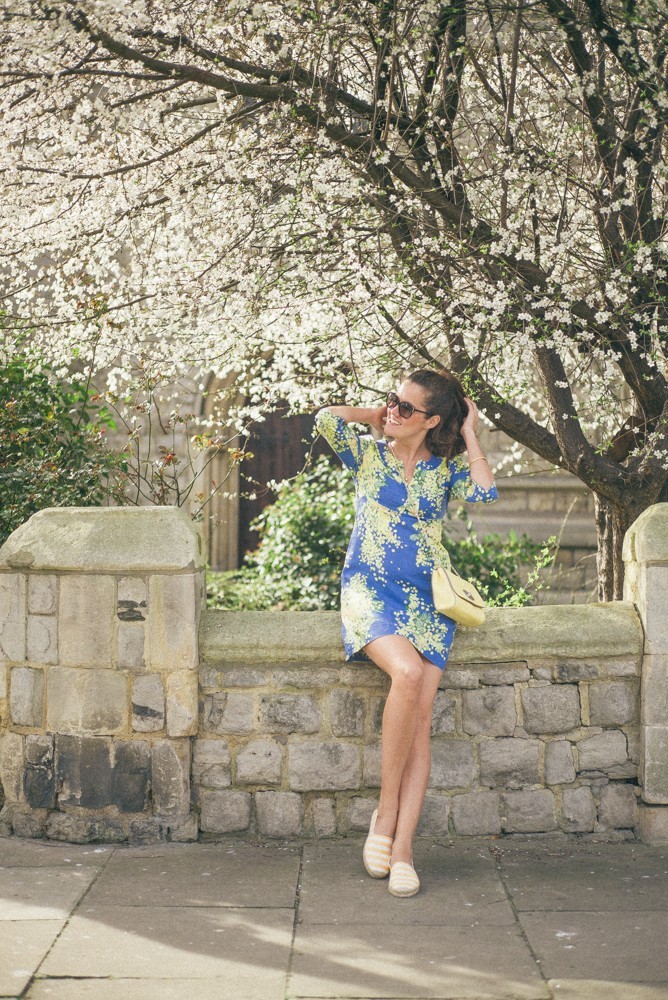 Happy shopping!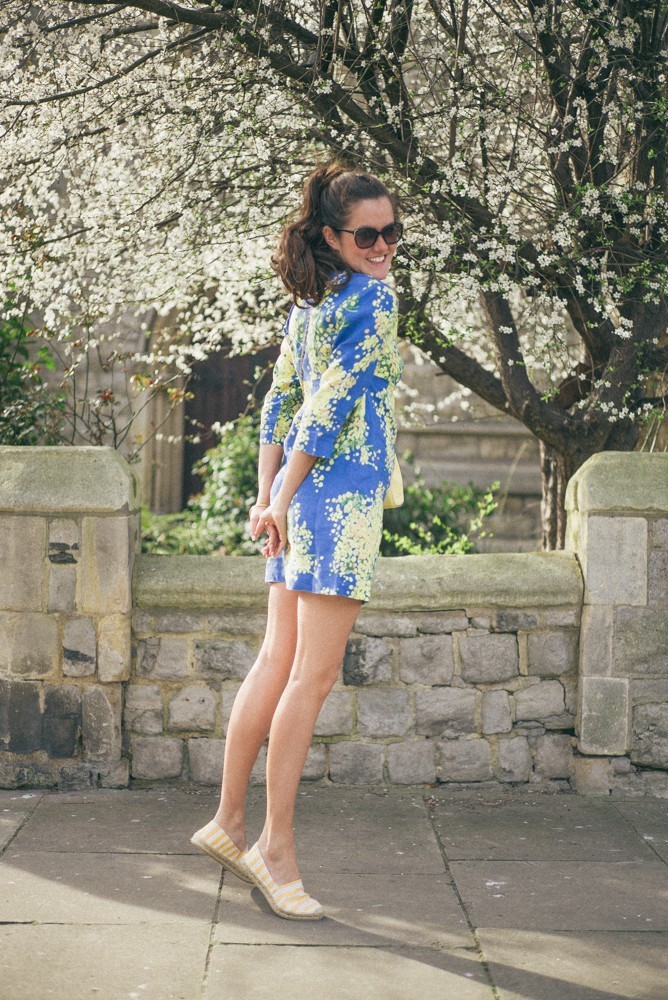 And happy Springtime!