Not long ago a raven arrived with a letter.
Thick, heavy paper tied with a single crimson ribbon. Sealed with wax and a crow's feather blacker than coal.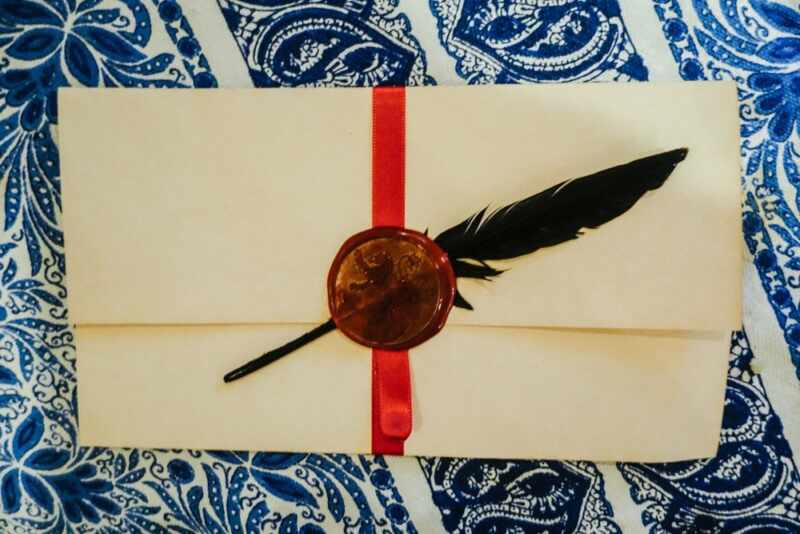 My heart skipped a beat.
I would know the Lannister seal anywhere.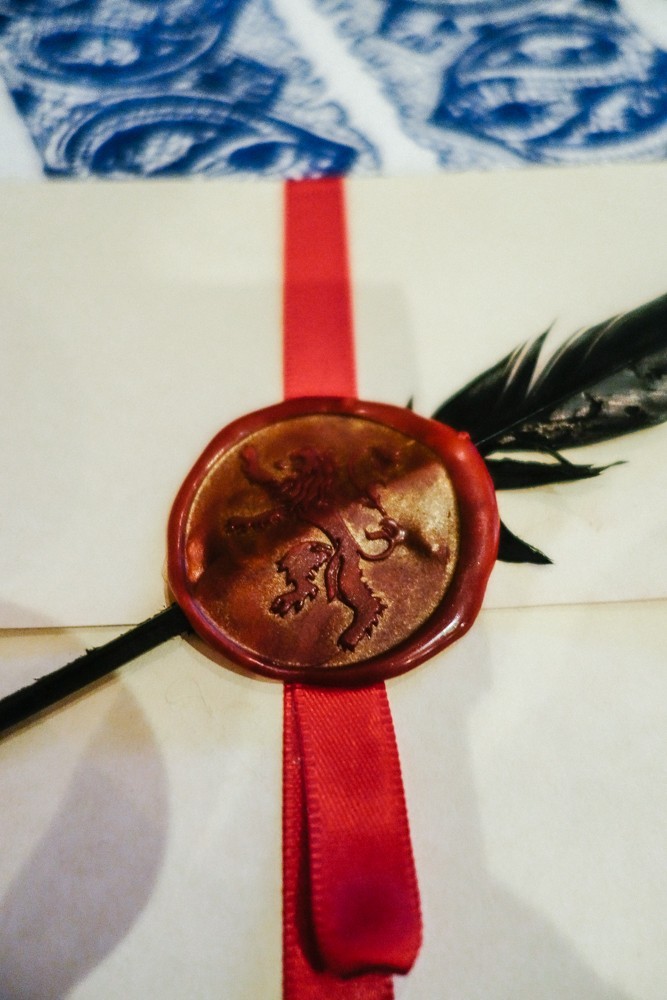 I tore it open and hungrily devoured the news from King's Landing.
My lady and I grabbed our cloaks, our daggers and slipped out into the night.
Leaving the safety of my castle in The West for the wilds of The East.
We raced along in darkness, fearful of what the evening may bring. As you know, King's Landing is no safe place, and poison flows freely at far too many gatherings.
We arrived at the Masonic Temple, guarded by a single champion.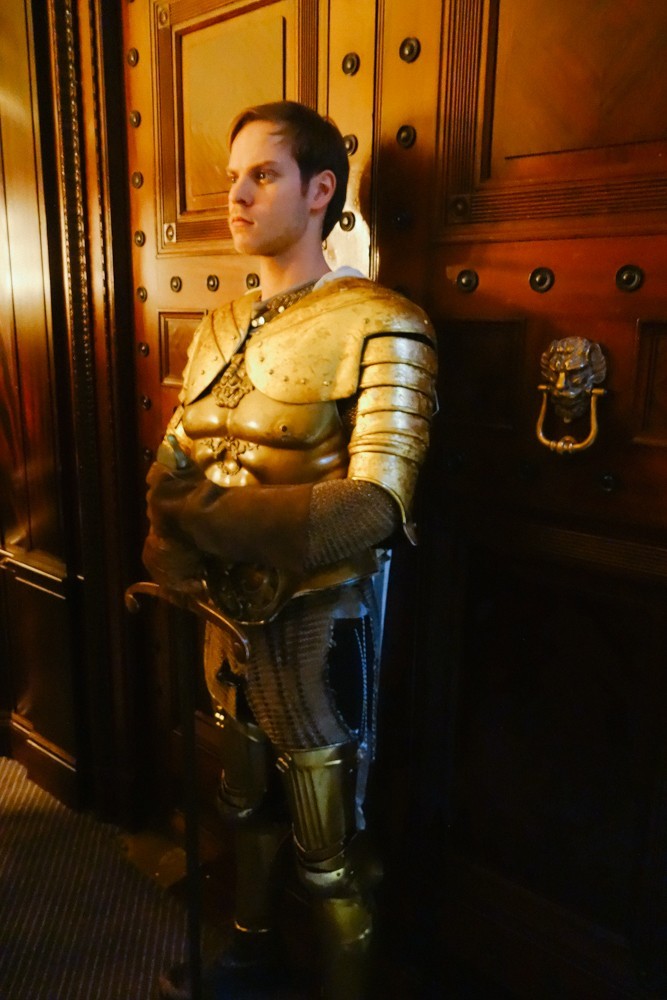 A little sweet talking and he let us pass by, into the candlelit chamber beneath.
Stopping at the peak of the marble staircase to drink in our surroundings.
Girls danced, music filled the hall, candles flickered and emotions soared.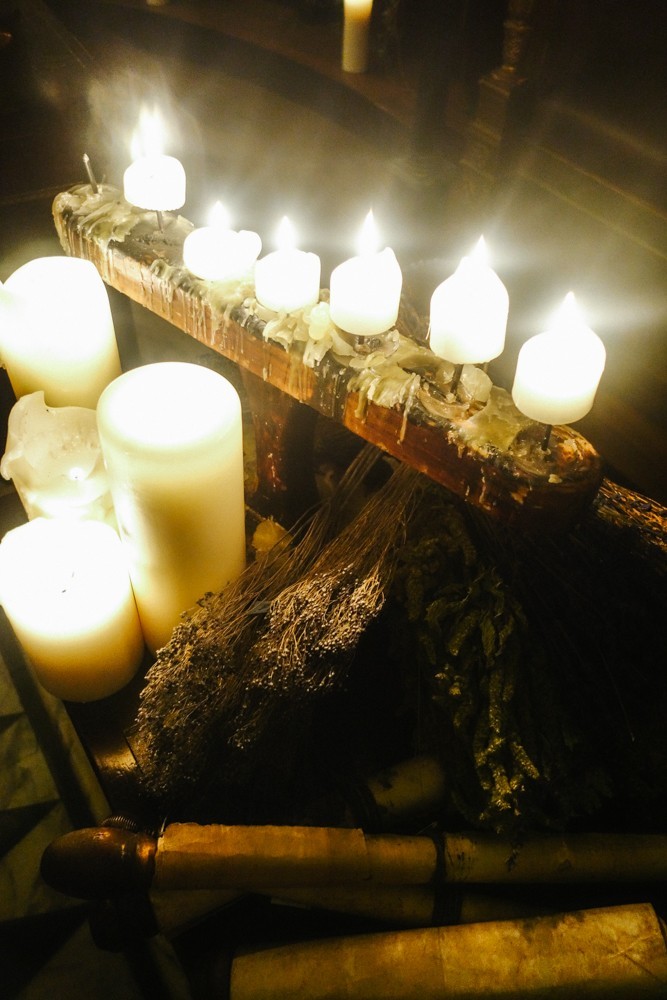 King's Landing was everything we had hoped for.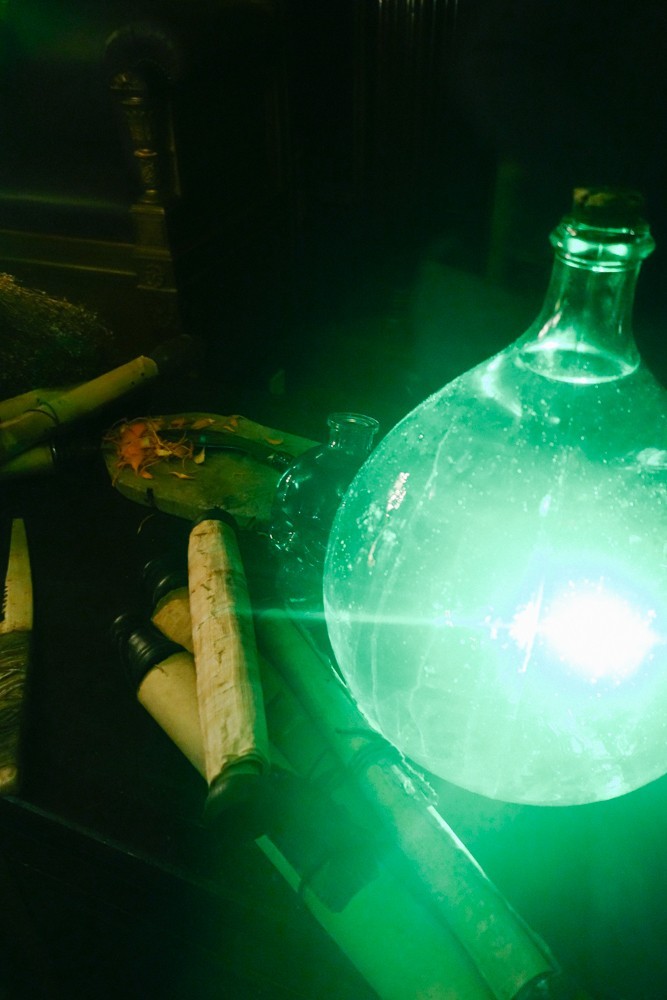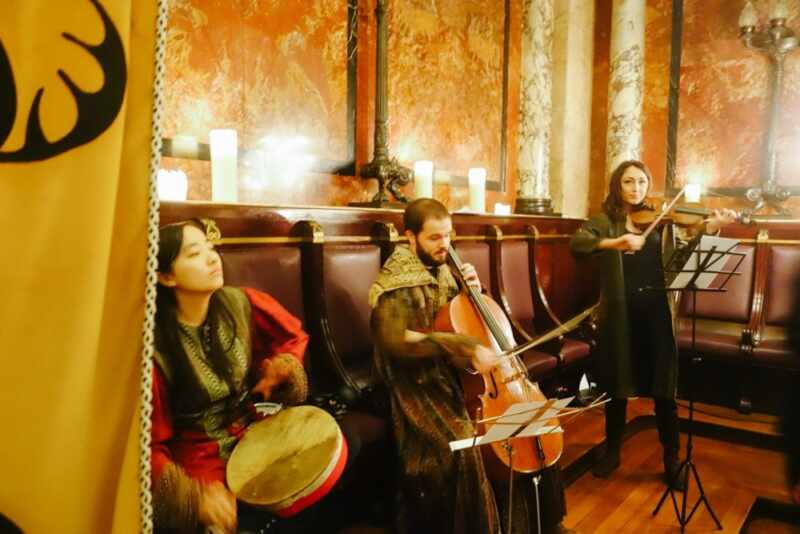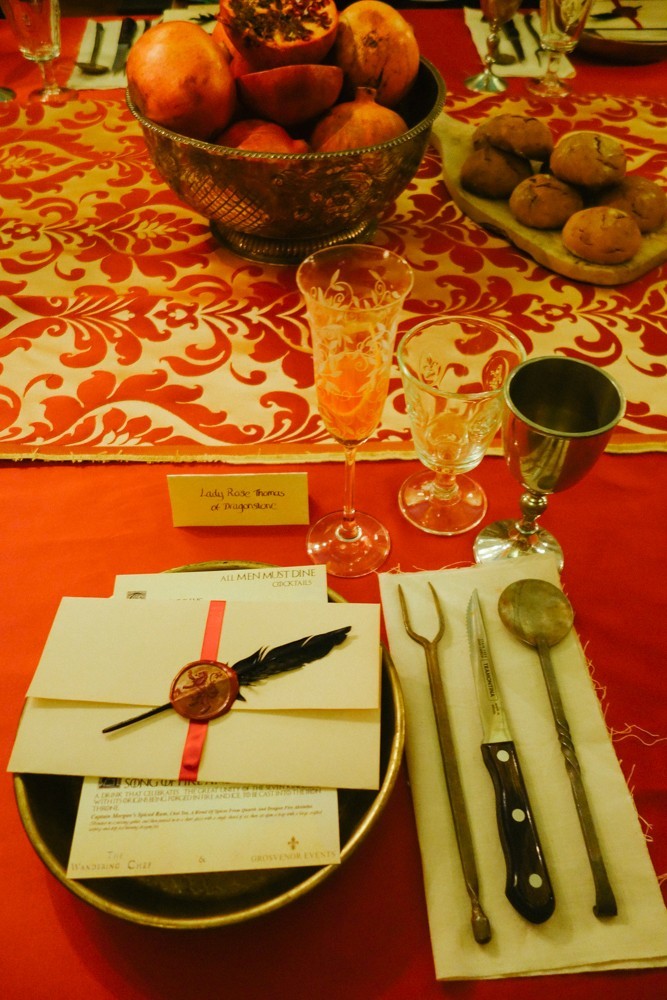 We each took up our places as members of The Small Council and the banquet began.
"The Lies of Tyrion Lannister And His Proclaimed Innocence" – Poached veal tongue with beetroot, horseradish and oldtown mustard.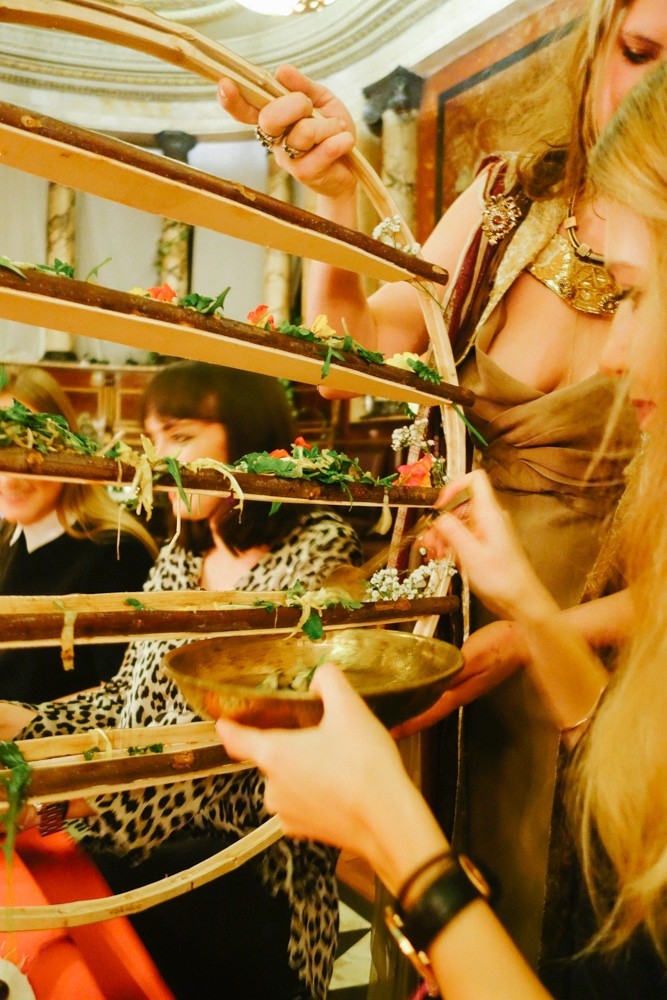 "House Tyrell's Growing Power And Influence In King's Landing" – A salad of dandelion, nasturtium, mustard flowers, pickled walnuts and pear.
Along side "The Murder Of King Joffrey" – Spiced pigeon, dried fruit and almond pie.
Spiced, rich pigeon with sweet fruits and crisp pastry.
A sort of savoury baklava. Something that origionated in Dorne, no doubt.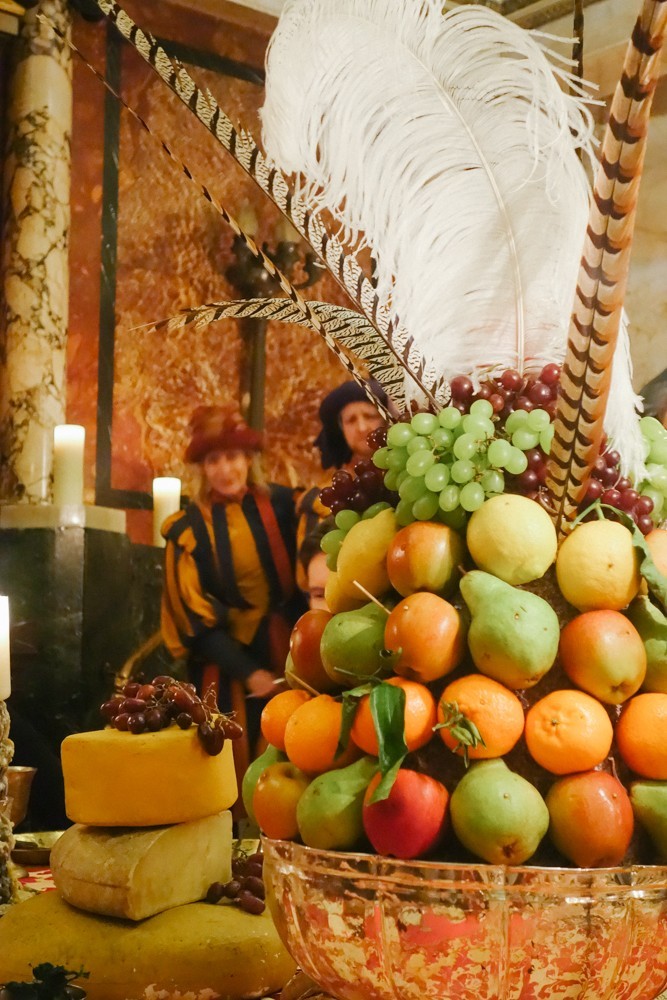 Between courses and Council business, wine flowed and fools entertained.
My favourite dish of all soon made its way out of the dungeons, to be presented.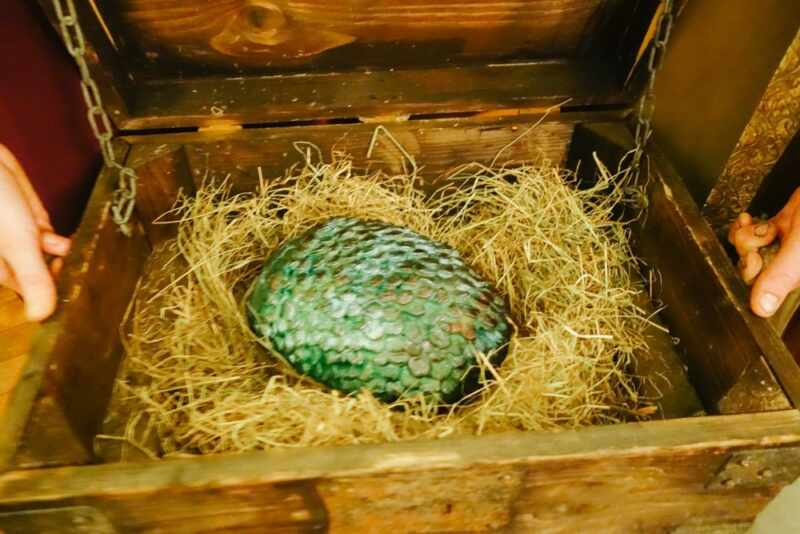 "Tales From The East of Daenerys Dragons" – A giant dragon's scotch egg with ham hock, pruned, apple and sage.
(Forgive me Daenerys!)
Now and then our little birds would flutter over and slip notes onto our napkins.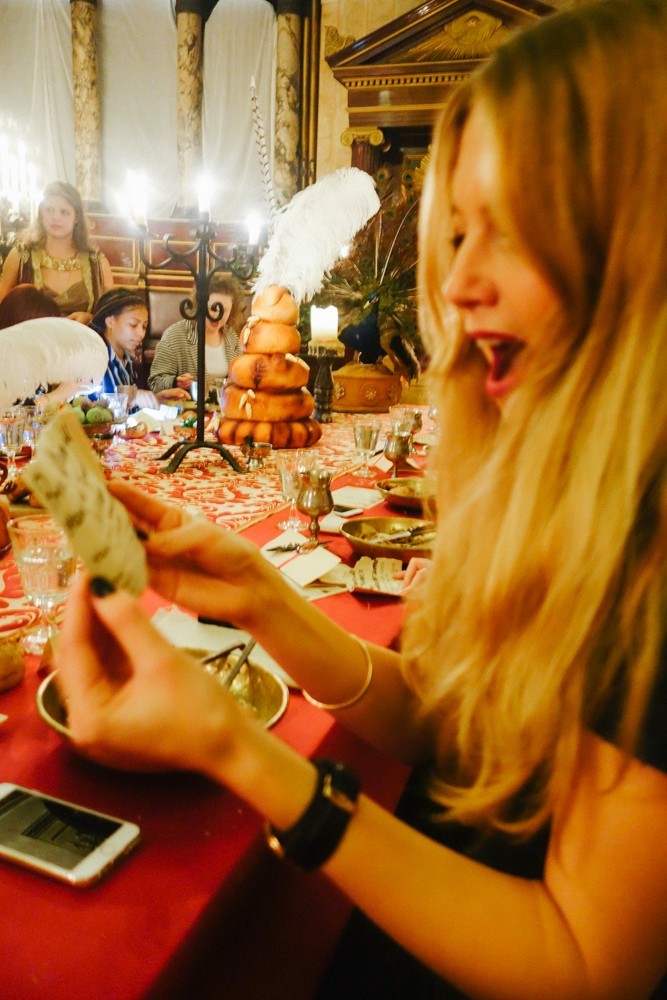 Filled with juicy tidbits from throughout the Seven Kingdoms, and announcing surprise courses.
The fools added a little levity to the meeting, keeping us chuckling with hit songs like "Incest is Best" and amusing ditties about poor old Ned Stark, The Hound, and Joffrey.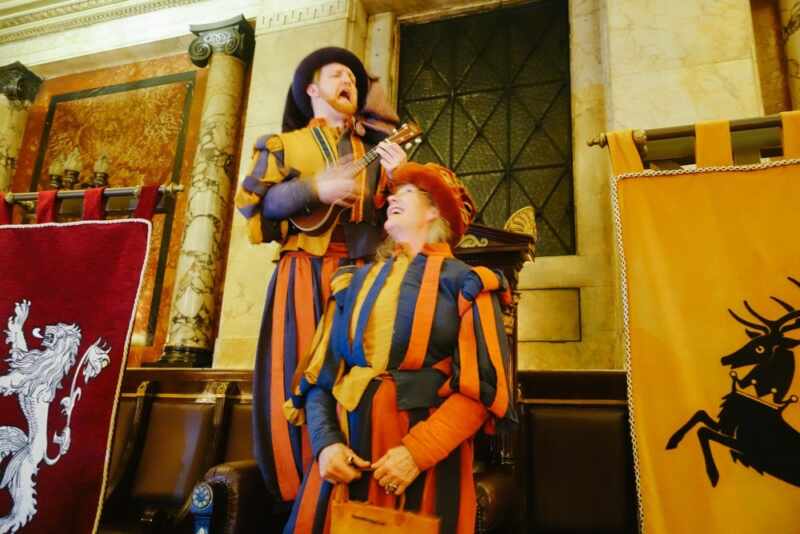 Meanwhile, the courses just kept on coming.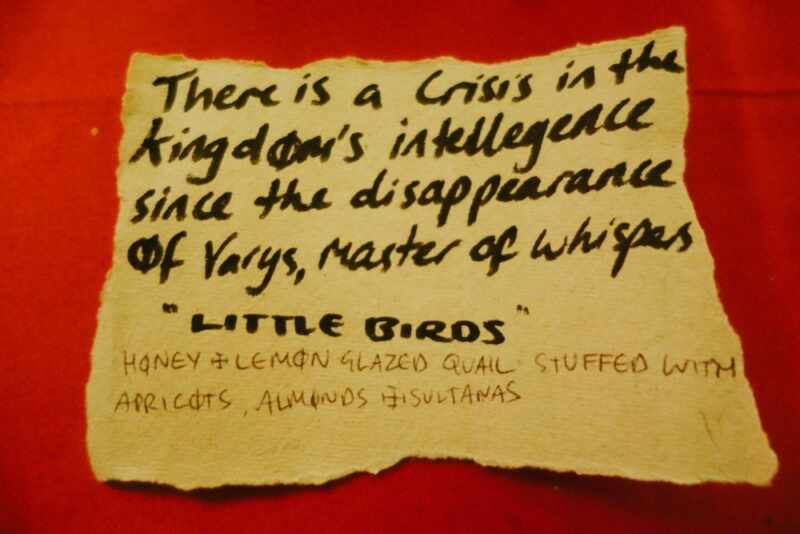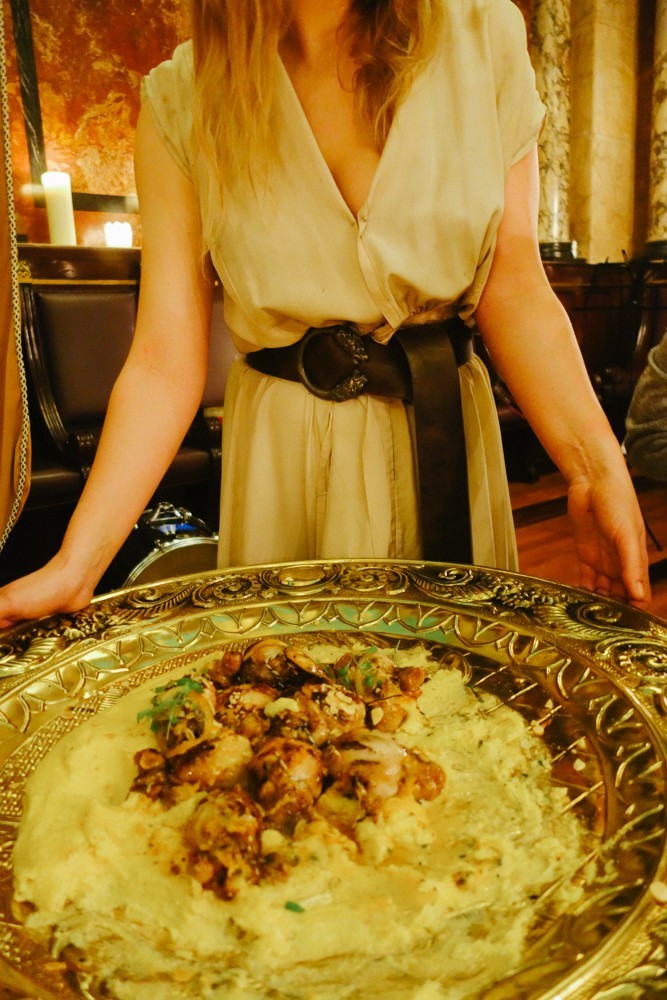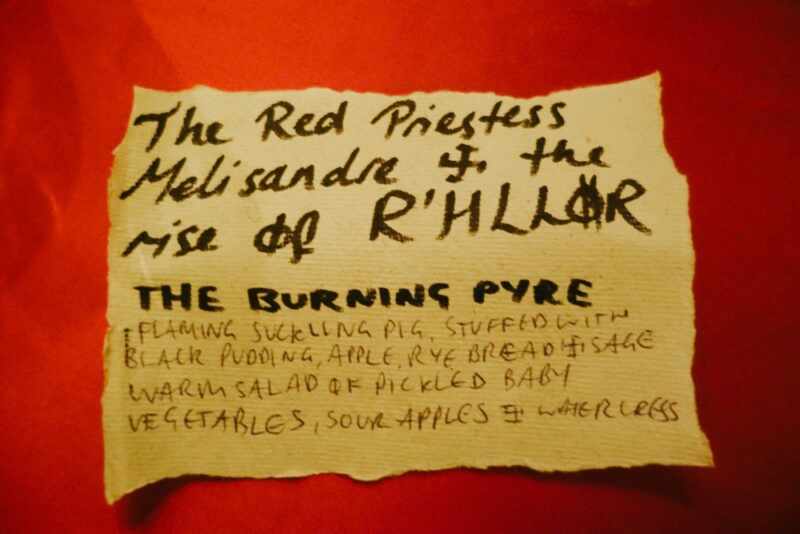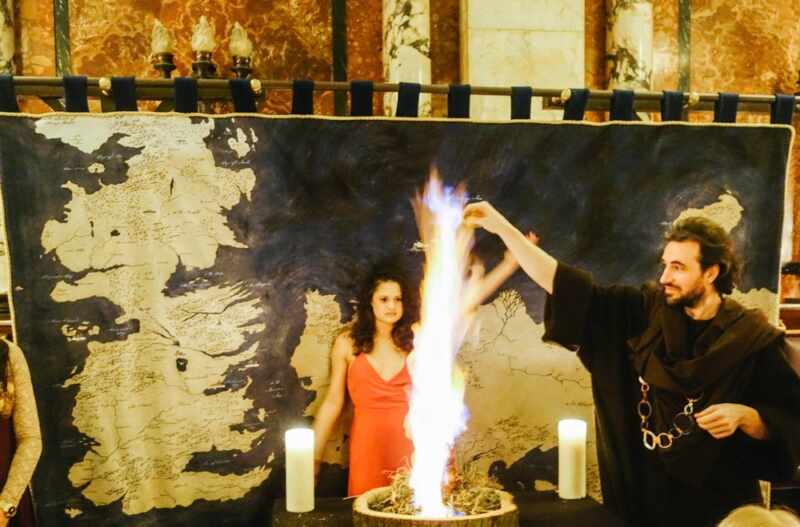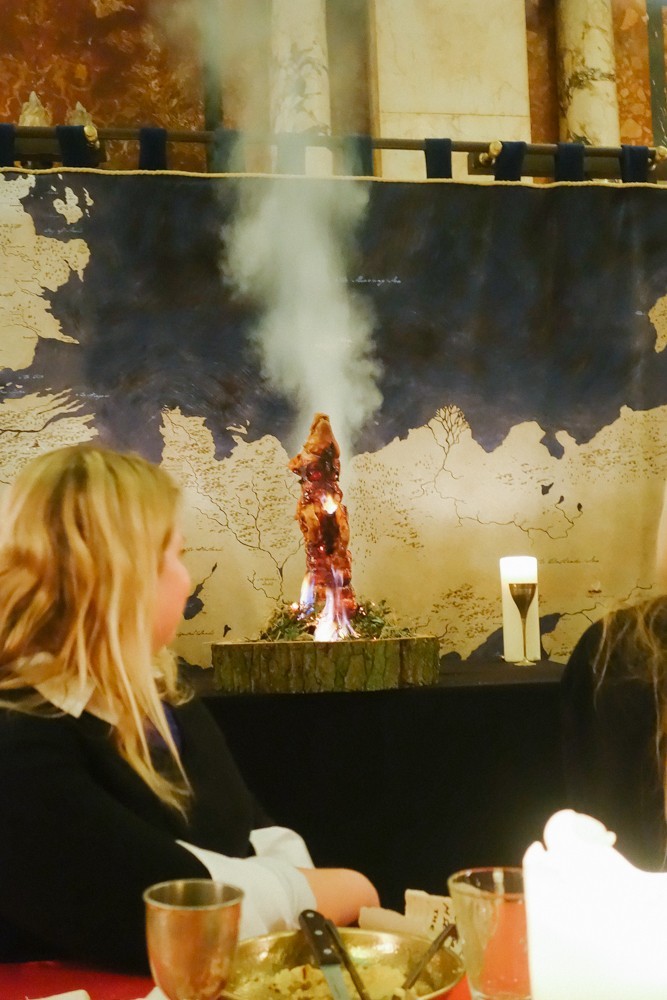 We all took up our instruments to play along with the National Anthem.
Having laughed until I had a stitch, I was rather pleased to catch wind of the final course.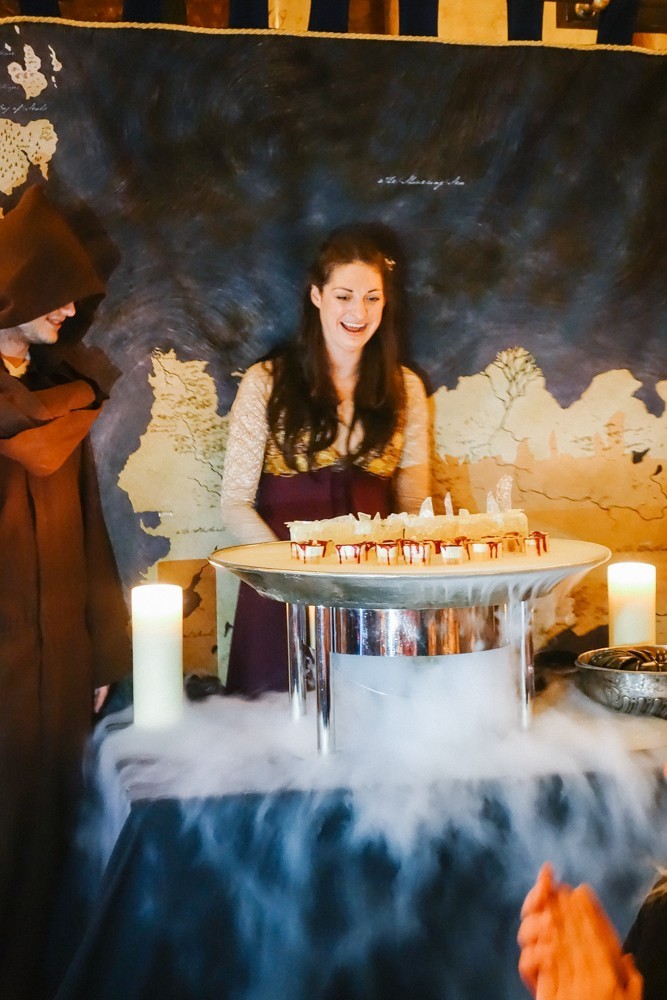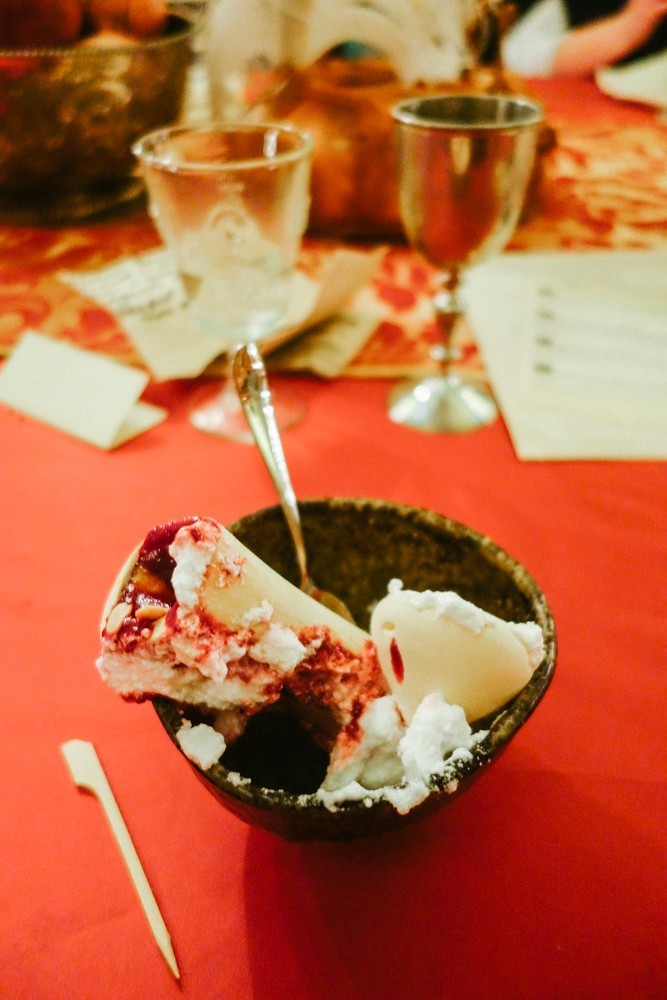 Bone marrow creme brulee with cherry blood.
Truly, truly gruesome!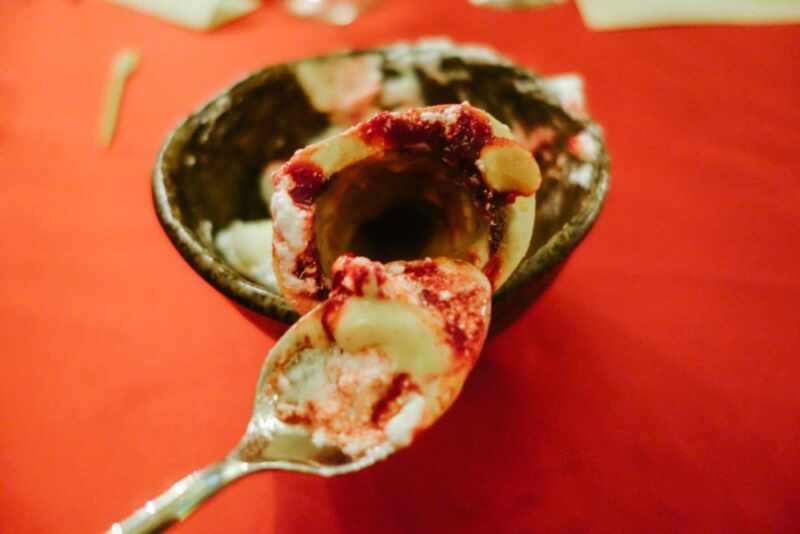 But the meeting wasn't over quite yet.
One last shred of sorcery had to be completed.
The marriage of fire and ice.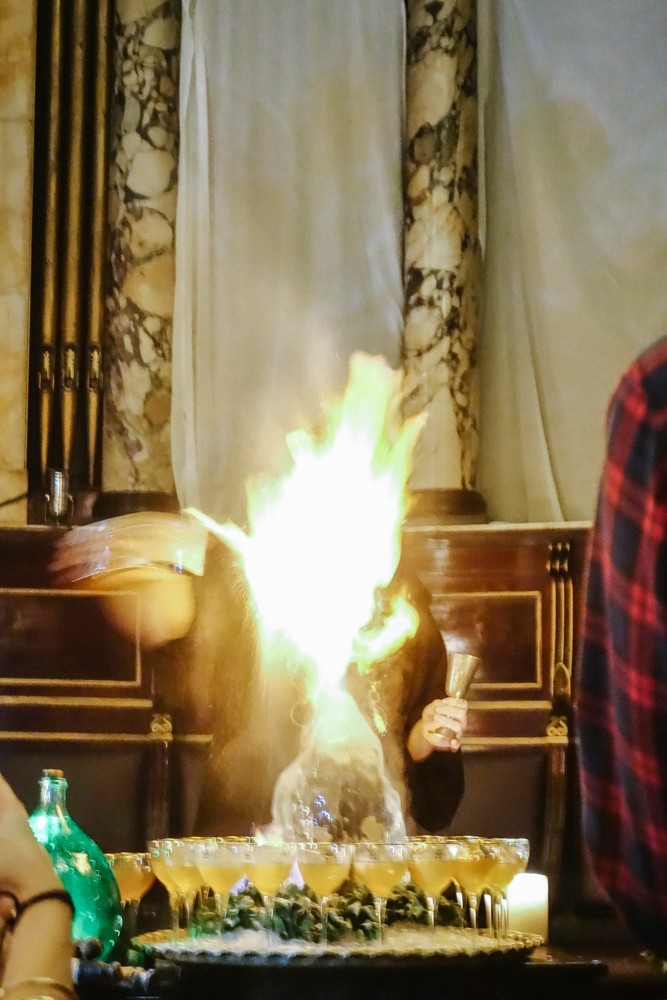 Which went off with a bang!
Leaving us to celebrate.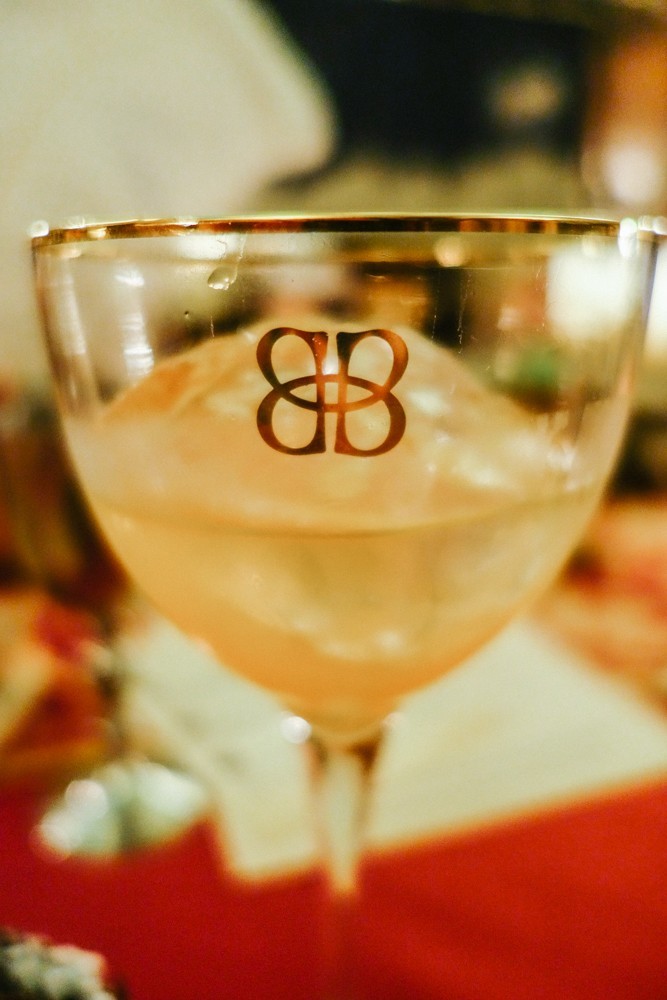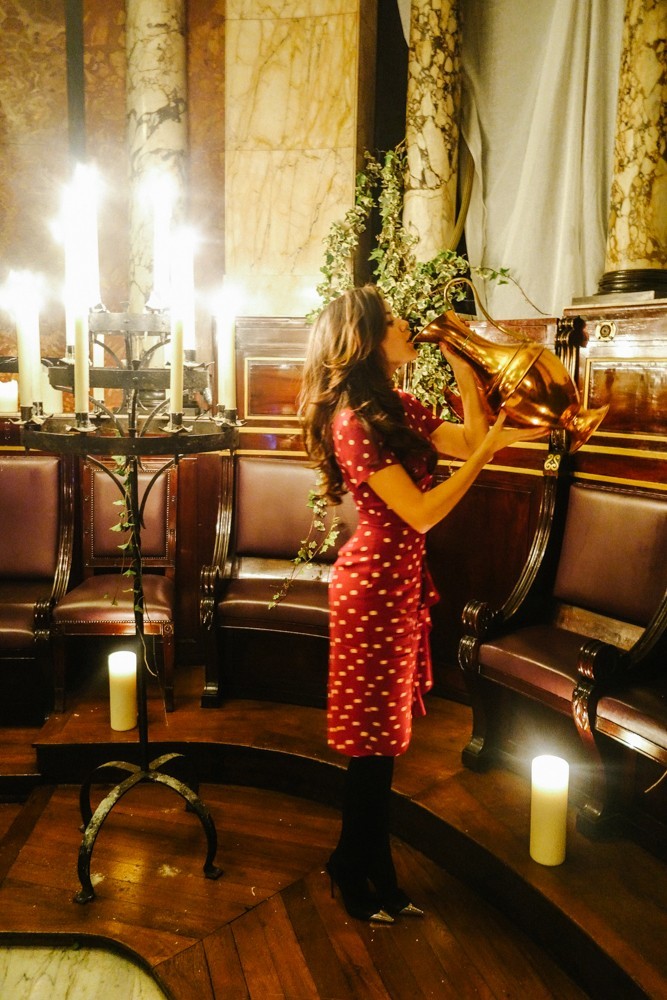 We needn't have worried about poison.
We killed everyone else before they had a chance! Leaving me to take up my rightful seat on the throne, as The Queen of Westeros.
All hail your new Queen, Rose of Dragonstone.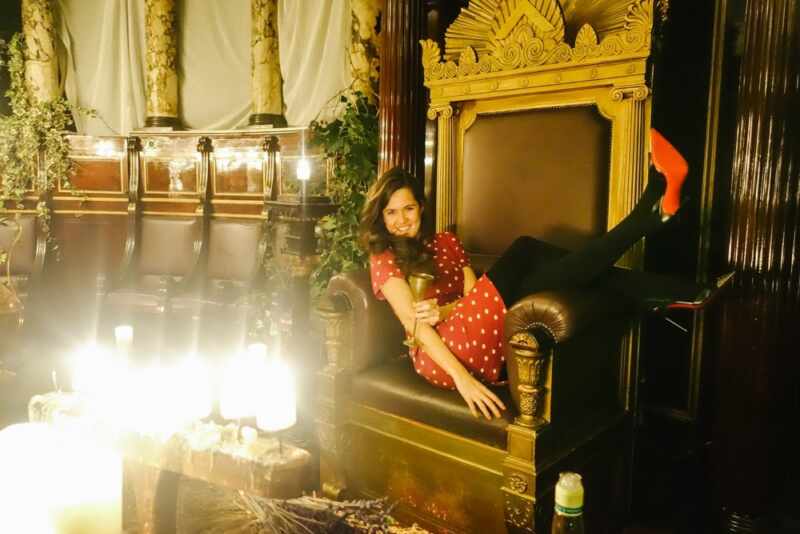 And the Queen's hand, Lady Tania of Dragonstone.
I think we'll keep the Lannister flag as our own.
He looks rather like Custard anyway, don't you think?
Ad - Shop this post