Finn's Beach Club is a tiny little place at the very bottom tip of Bali.
A stunning white beach, nestled between sheer cliffs and a reef.
I know, I know. It looks like murder to get down there!
But luckily there's a very sedate little roller coaster to do all the hard work for you!
As you glide down the cliff side, the creamy white beach slowly comes into sight.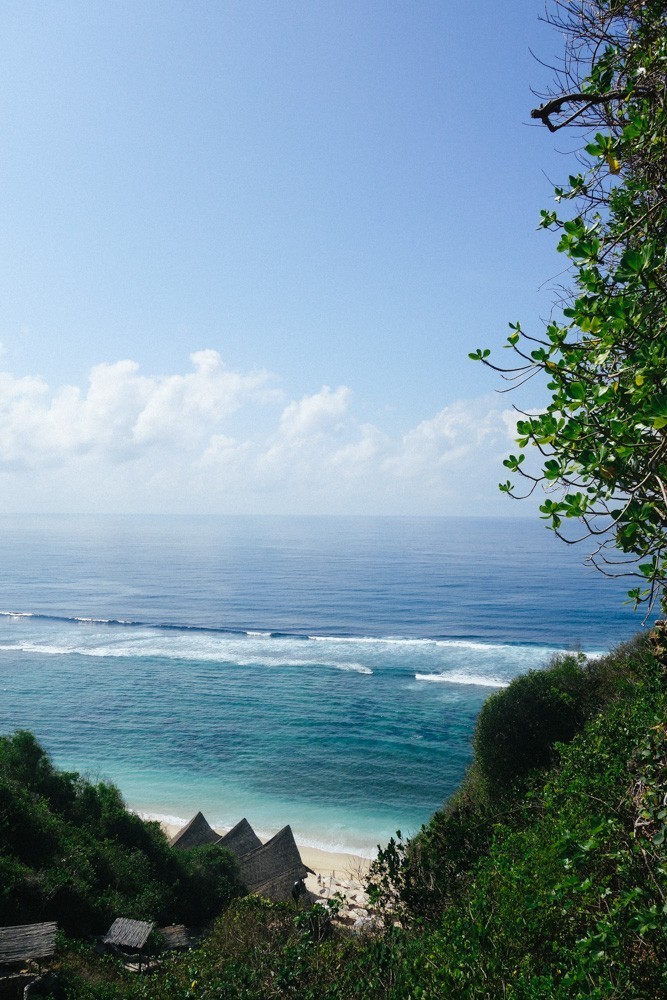 The cove gently reveals its secrets to intrepid visitors.
Once you get to the bottom there are still a few steps to take. It's tricky not to let your feet run away with you in excitement!
Valentina's white dress // Travel bag // Sandals
There's just nothing like sinking your toes into warm, white sand for the first time on a trip!
Except perhaps dipping the rest of you into the sea. That's pretty cracking, too!
We set up camp on sun beds and wandered off to do our own things.
Bella collected shells and befriended hermit crabs.
Before being joined by Valentina.
Tania and I joined in and we all took it upon ourselves to transform Bella into a mermaid.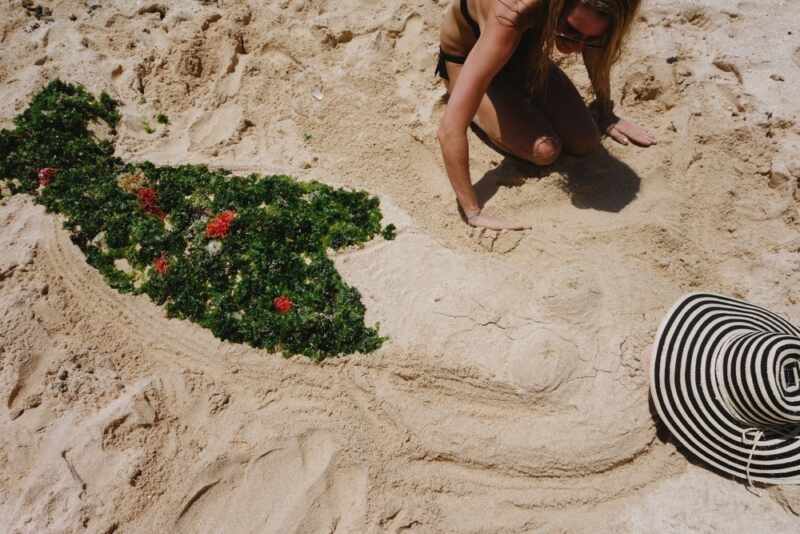 We stood back to admire our handiwork…
…and realised lots of others were too!
Travellers from across the globe lined up for a shot with Mer-Bella!
As the tide slips away from Finn's, little coves and rockpools reveal themselves.
It's a perfect place for girls who can't sit still.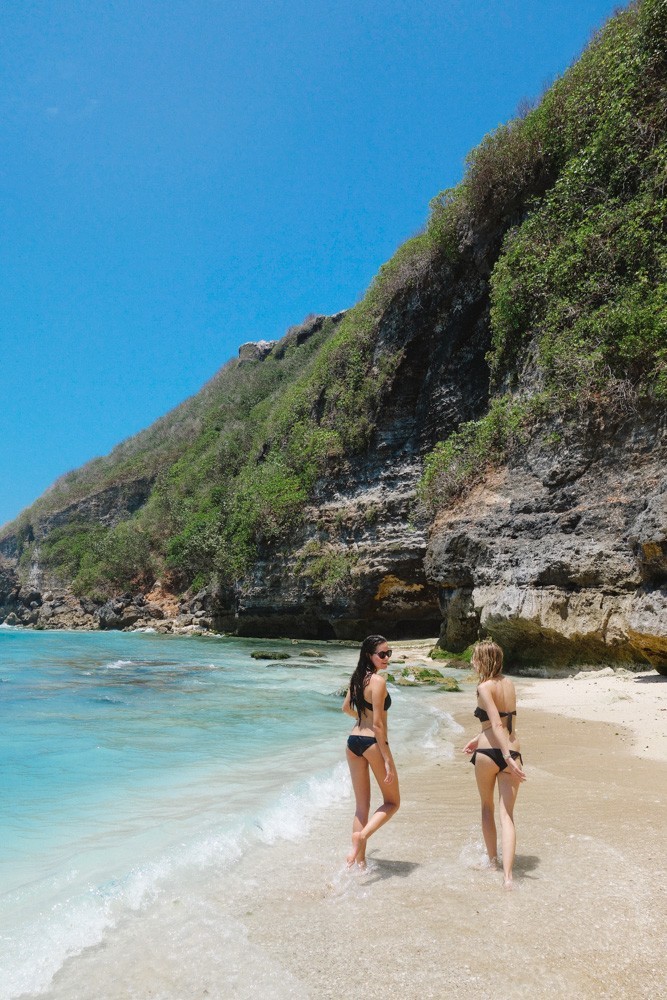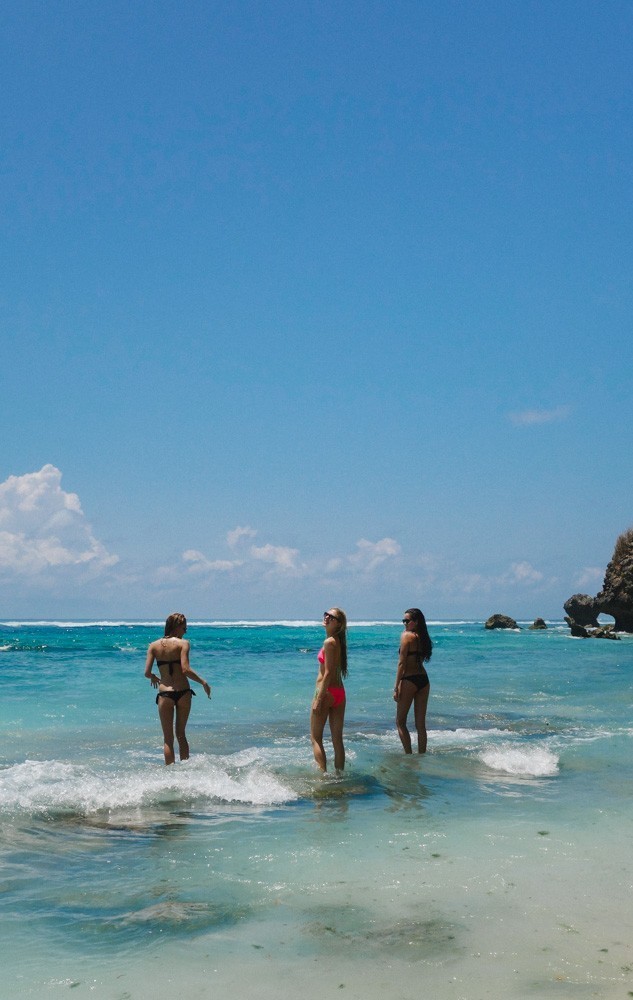 We watched locals fishing and had jumbled, gesturing conversations with them about what they were catching.
"Fish" was the eventual answer we all agreed upon.
Val, Tania & B lounging on cool rocks.
I half expected them to burst into song any moment and start combing their hair with shells!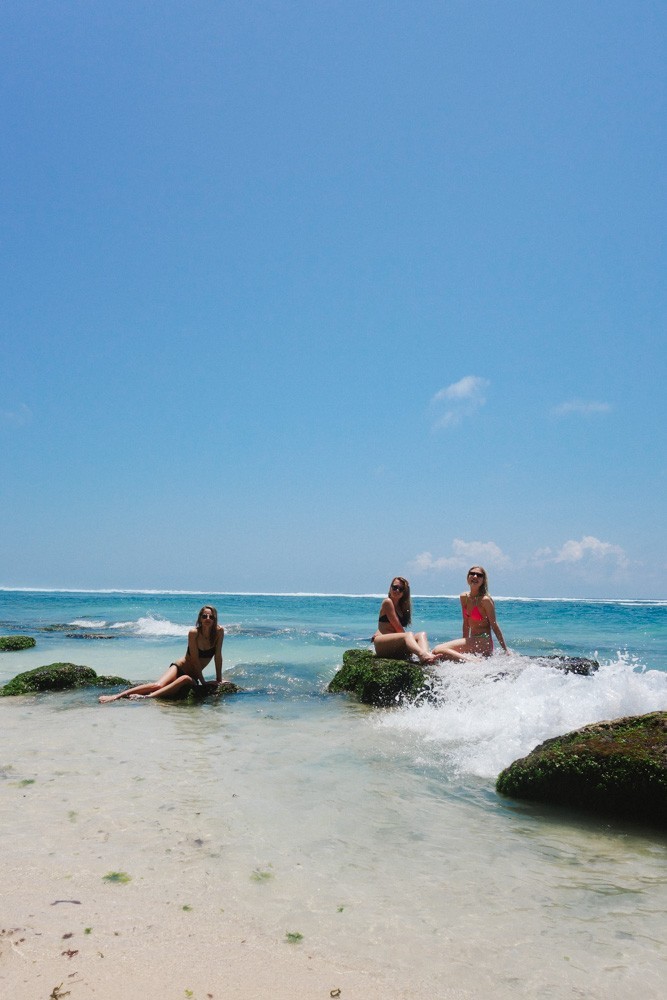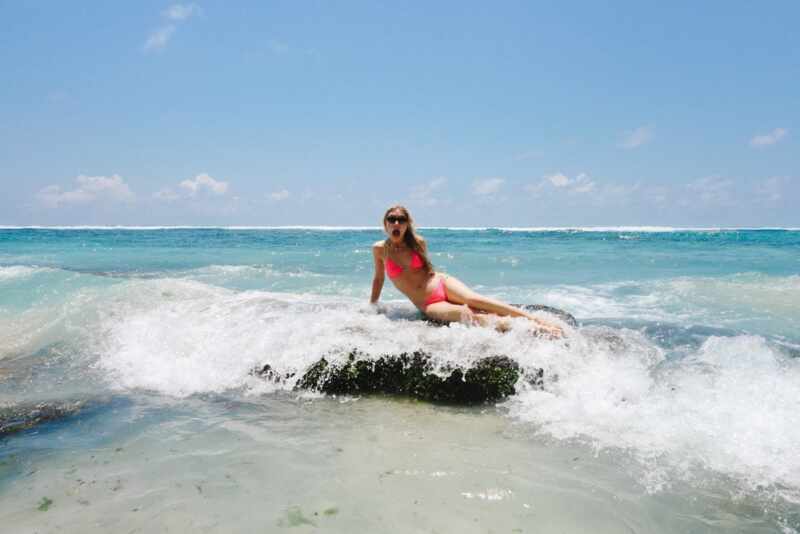 We found a gorgeous hunk of blue coral rolling around next to a rock pool.
We both rather wished we could take it home, but stuck to our "the only souvenirs you should take from the beach are photos and memories" rule and carefully put it back.
My bikini top + bottoms // Sunnies
We moved to the bar for lunch in the shade.
Between us we gathered a selection of spicy salads, nuclear soups and unbelievably delicious, buttery lobsters.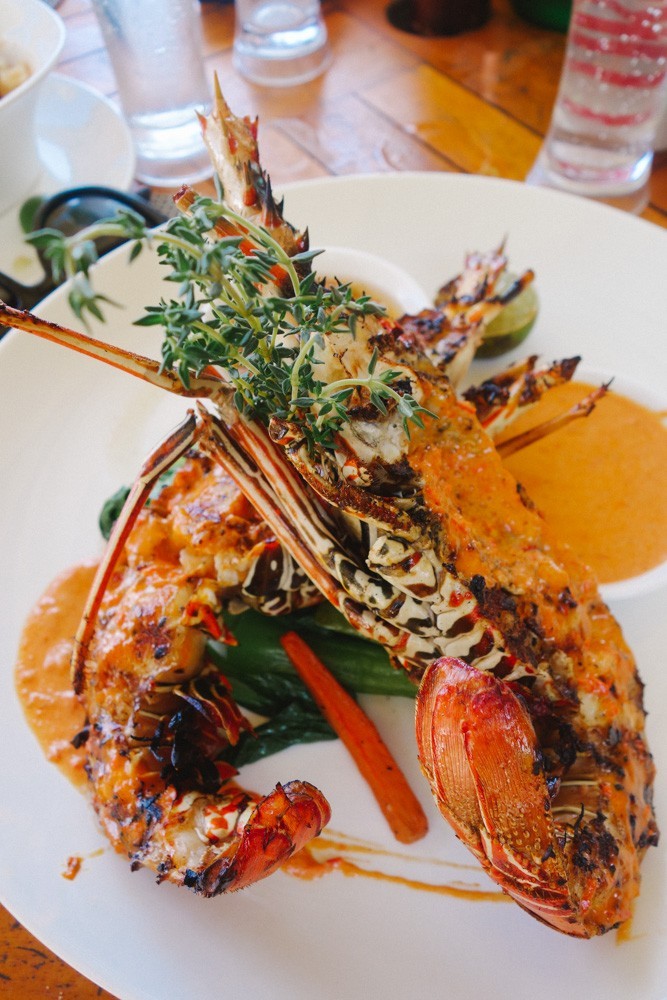 In the afternoon the tide went out right over the reef, leaving us with shallows to wallow in.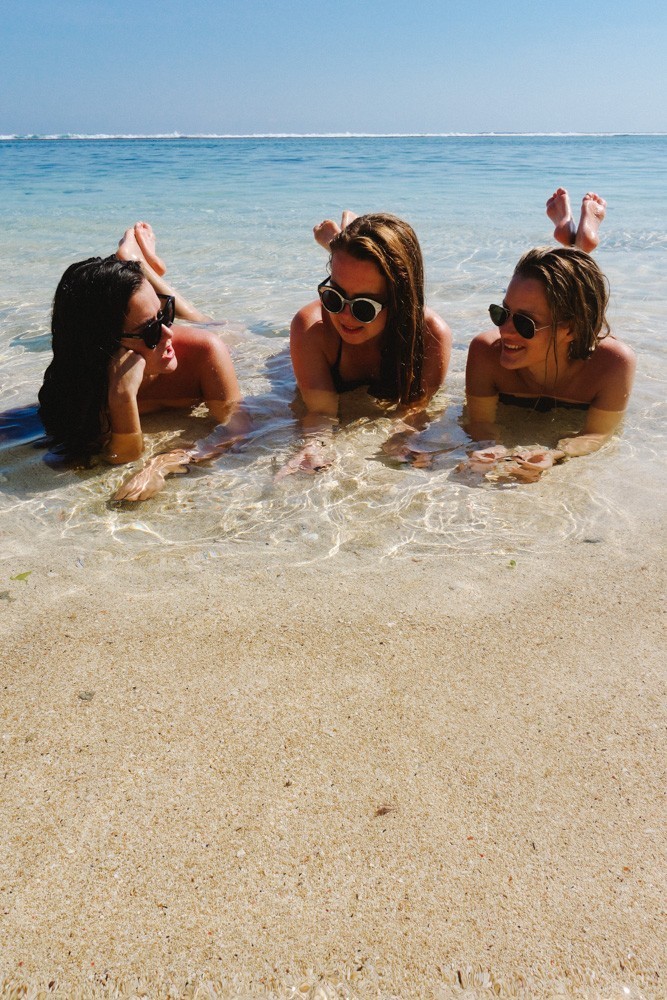 We snorkled, paddle boarded, kayaked and played with a rugby ball for much of the afternoon.
Stopping now and then for drinks in the shade.
Four happy monkeys!
…and a few local ones.
I'm happily adding Finn's to my list of best beaches ever.
If you find yourself in the area, Finn'k about taking a look yourself. I'm shore you'll love it!