It's a very surreal experience arriving somewhere new after dark.
About 24hours after Bella, Valentina and I left London, we landed in Bali. Having sprawled out like snoozing cats, with eye masks shut tight, ear phones on, heads hanging to one side, gently drooling in our sleep, we arrived wide eyed and bushy tailed!
We scooped up Tania from the airport (she'd arrived from Sydney just before us) and set off to find our driver.
Bali arrivals hall is an intense place! For a start it is hot as hell, noisy, busy and moist. You go from the dry cool of an aeroplane to the warm and sticky embrace of the open air airport.
You can't move without a swarm of taxi drivers rushing around you trying to take your bags and help.
After a few laps of the place, we finally found our driver and greeted him like a long lost friend.
He whizzed us over to the hotel, in the dark.
I've stayed at other Banyan Trees and by far the best part is always the treatment you recieve from the staff. They unfailingly give you the warmest welcome you could hope for. They always include local customs, here it included a blessing that involved being sprinkled in water with a frangipani and sticking rice to our foreheads.
We checked in and sped away on golf carts to our villa. We raced around the space and all oooh'd and ahhh'd around every corner! We stripped off and leapt into the pool!
Floated under the stars with twinkling grins on our faces and our hair swishing like mermaid locks beneath us.
We decanted ourselves into the hot tub, chatted until we turned to prunes and ordered a serious feast from the room service menu. Tucking into soups, noodles, salads, steaks and piles of chicken satay we gazed out over the view and into darkness. You couldn't see a thing past the end of the glowing pool!
We knew we could hear waves, but knew nothing else about where we were.
Which only made going to sleep all the more exciting!
Tania and Bella shared one side of the villa, and Valentina and I the other. At about five am we woke in our huge bed, stretched out through the silky soft sheets, peeked at each other through one eye and said hopefully "you 'wake?" to each other.
Chuckling we pulled open the doors and watched the sunrise together.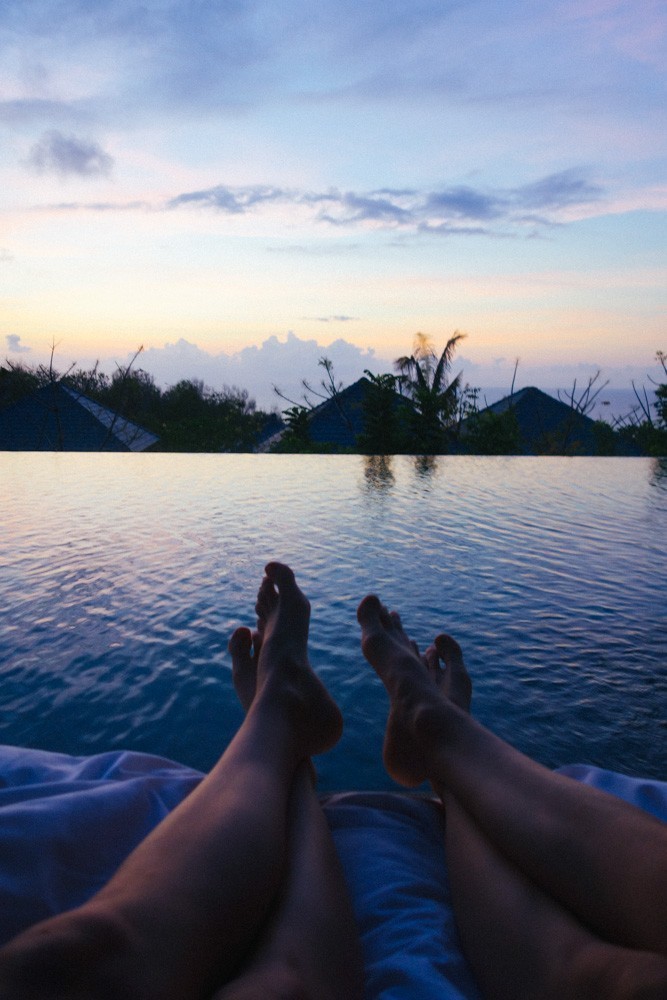 We didn't think the mingling glow of pinks, blues, yellows and greys could be improved.
But managed it with a pot of tea and a spot of chocolate!
It wasn't long before the others got up.
This could have been due to jet lag, or it could have been down to us clearing our throats rather loudly outside their bedroom… Who knows!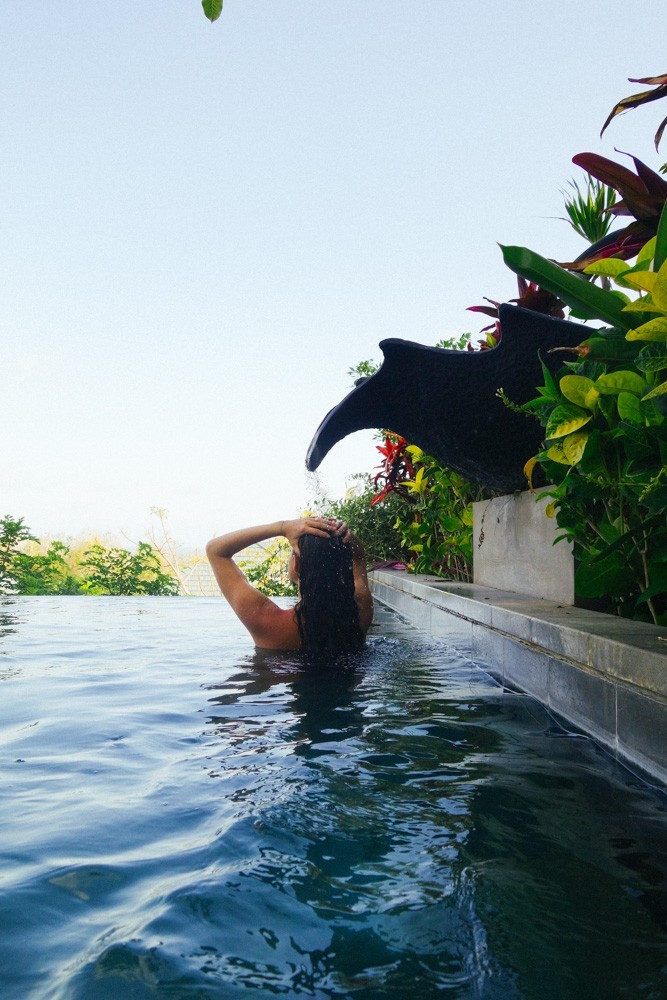 A few hours later we made our way up to breakfast.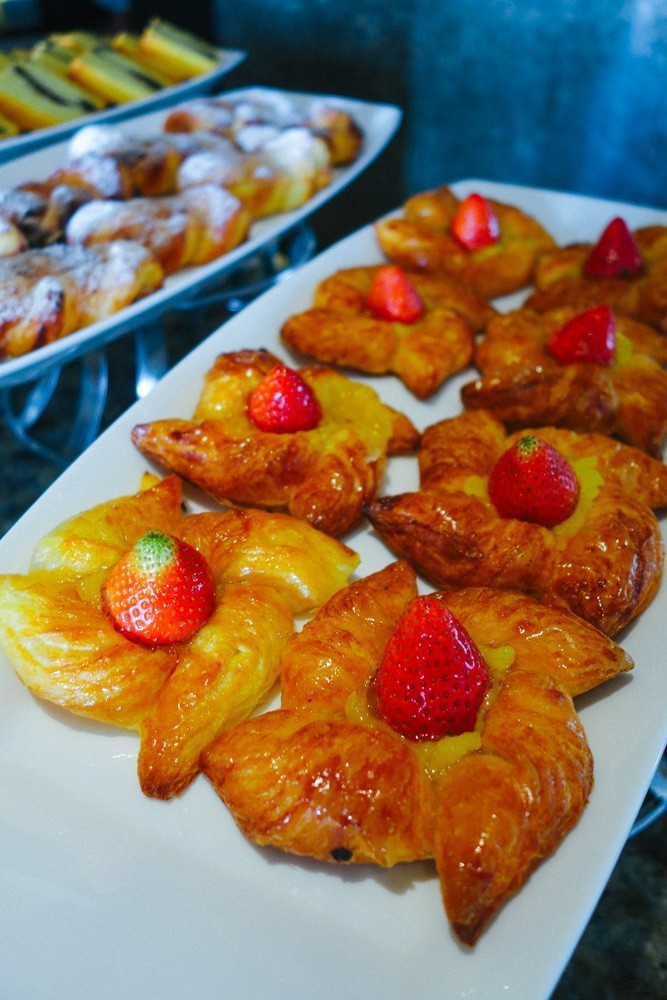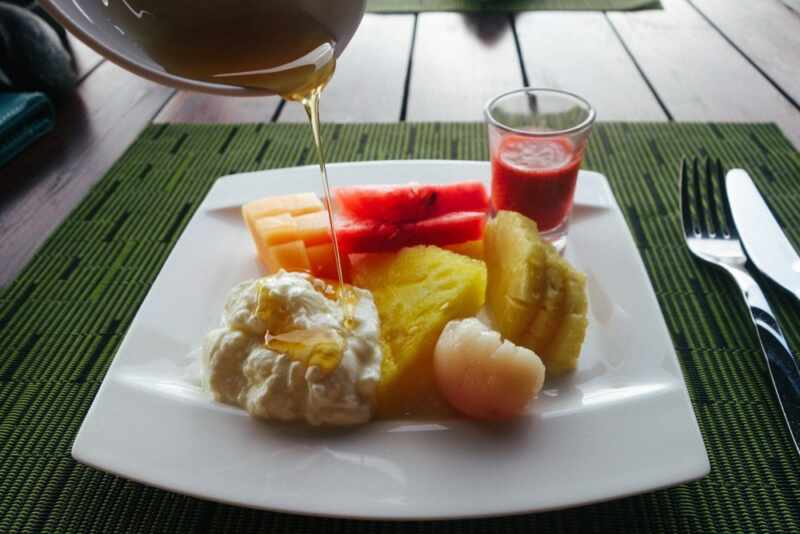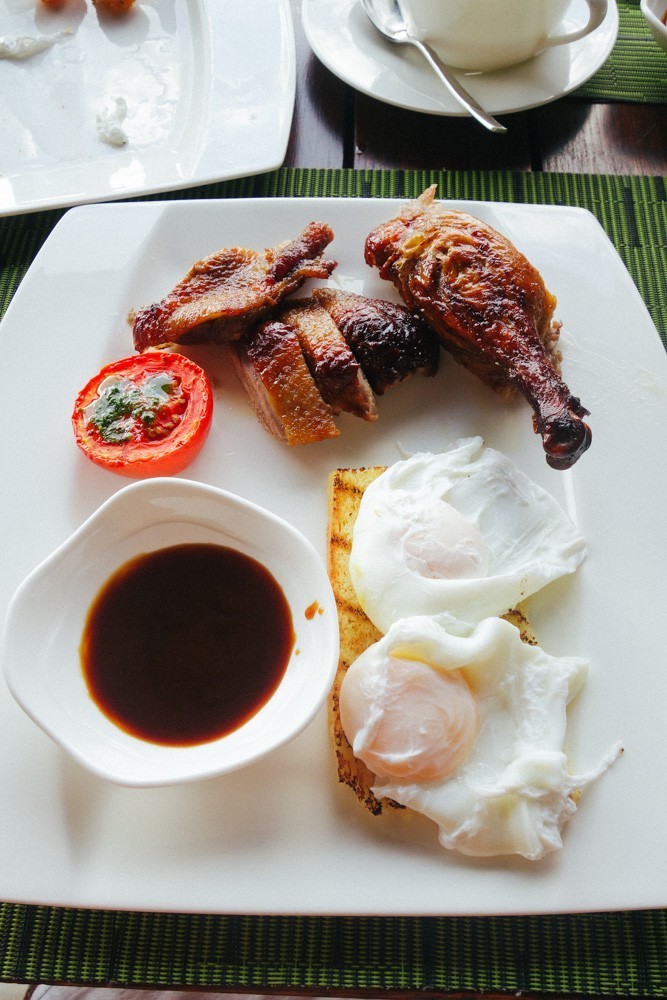 Any place where you can have crispy duck for breakfast is fine by me!
We decided to ease ourselves into the heat and time zone gently.
Banyan tree is a sort of middle-ground between home and adventure. It allows your mind time to catch up and gives your body time to relax.
We signed up for every yoga and meditation class available. In between sessions we stretched out, chatted and played.
As mum always says "a girls' trip is good for the soul". It felt so wonderful to be able to gorge myself on time with some of my favourite people.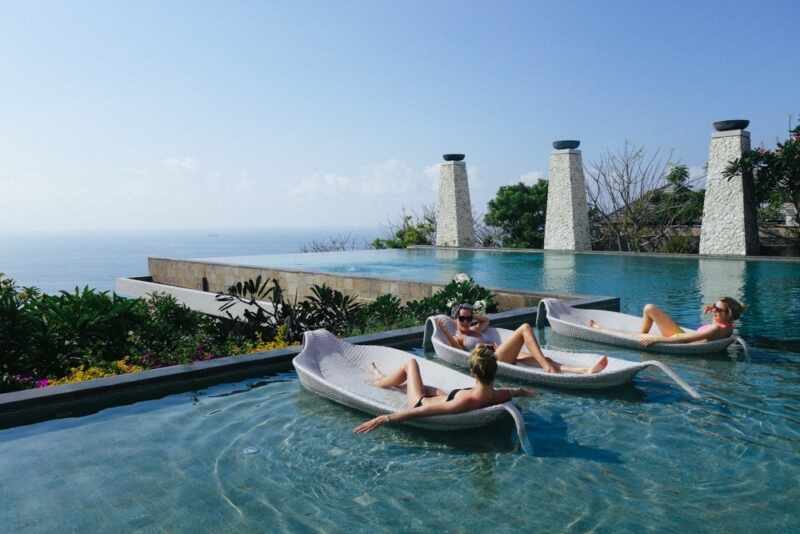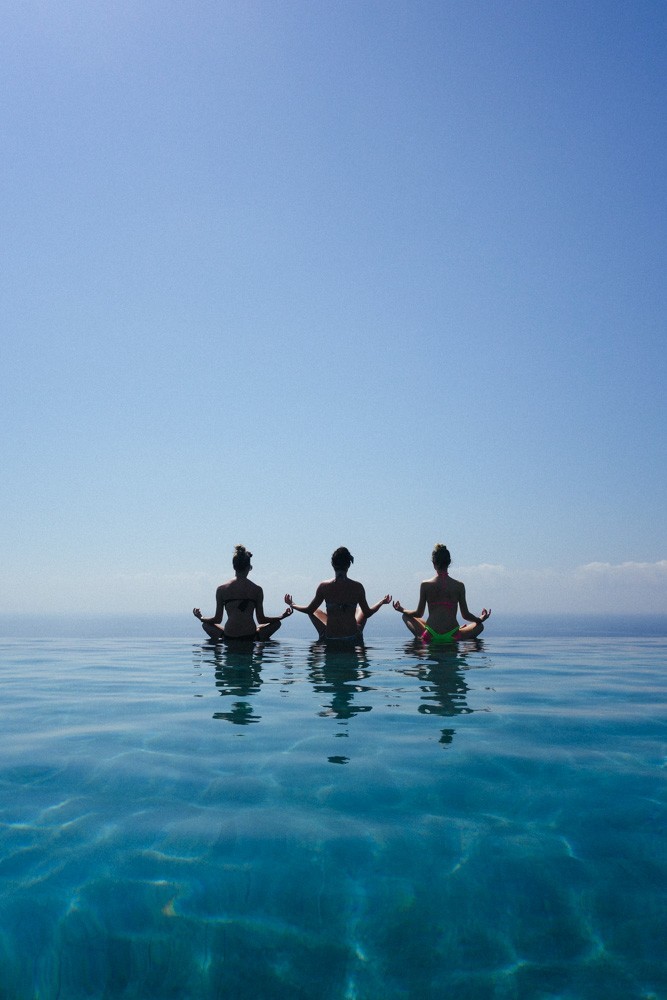 *Tiiiimmmbbbeeeerrrrrr*
*Tidal wave*
I took the time to write a few blog posts and the girls hungrily devoured them!
Bella's Bikini // Bella's Sunnies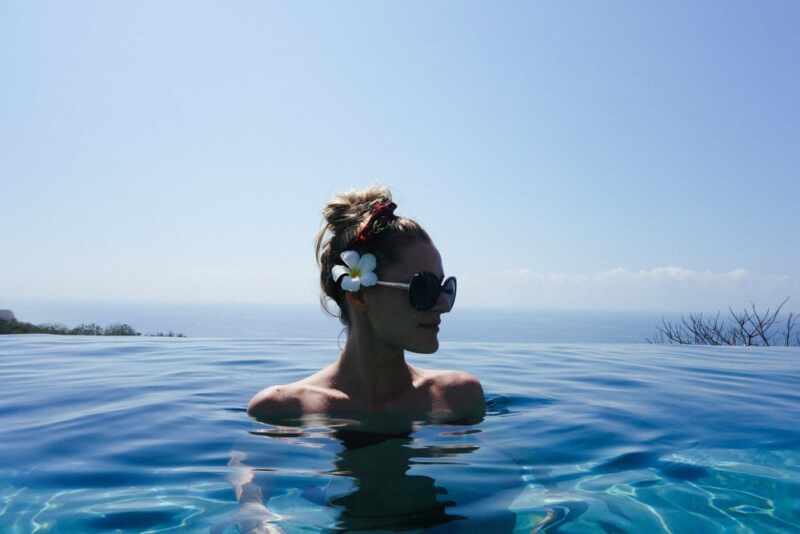 Valentina's Bikini // Sunnies // Headband
We organised our entire trip with Luxe Nomad.
They choose their favourite hotels around the world (but especially Asia) and discount them massively.
We got an amazing deal, travelling just before rainy season when it's particularly hot and sticky. A good bargain always warrants a toast!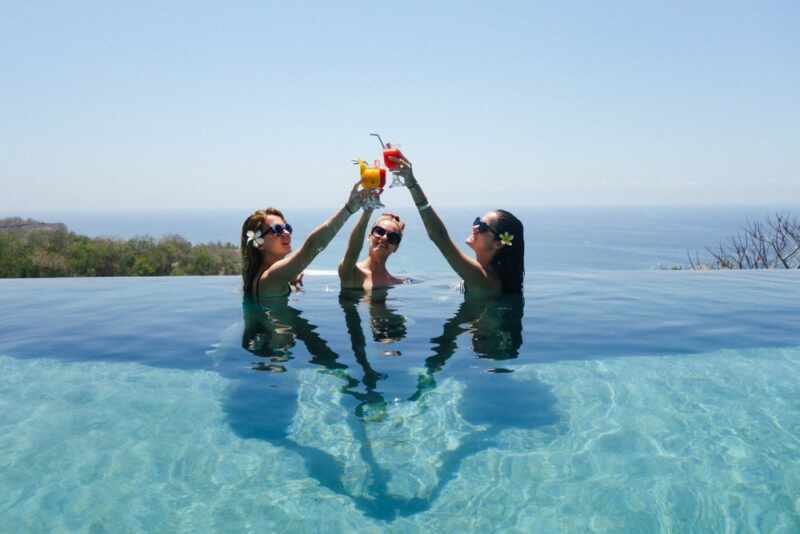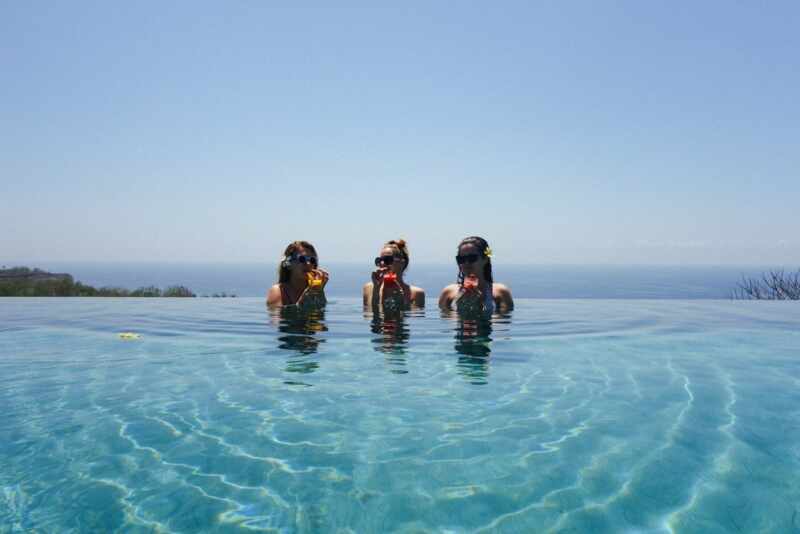 In the evening the whole place seems to be lit by candle light.
The crickets sing, the frogs chirp, the temperature cools (very sightly) and the smell of tiny white frangipani fills the air.
We toasted our fledgling adventure with cocktails above the dark sea.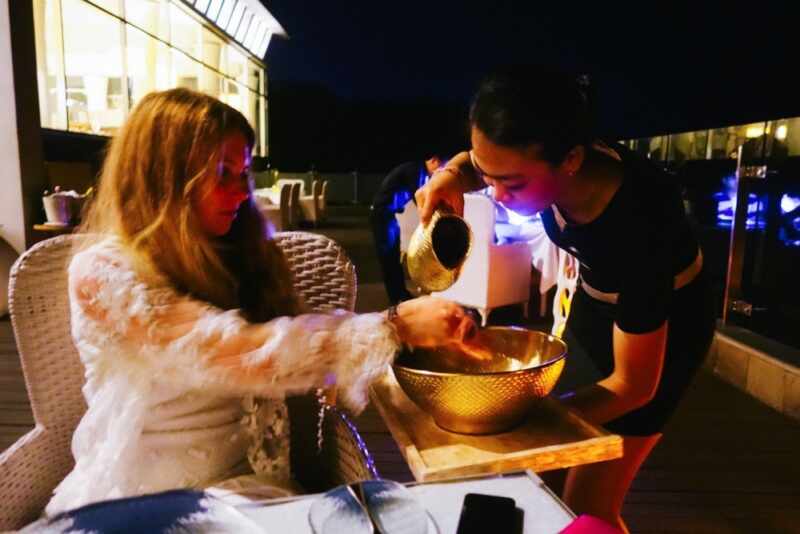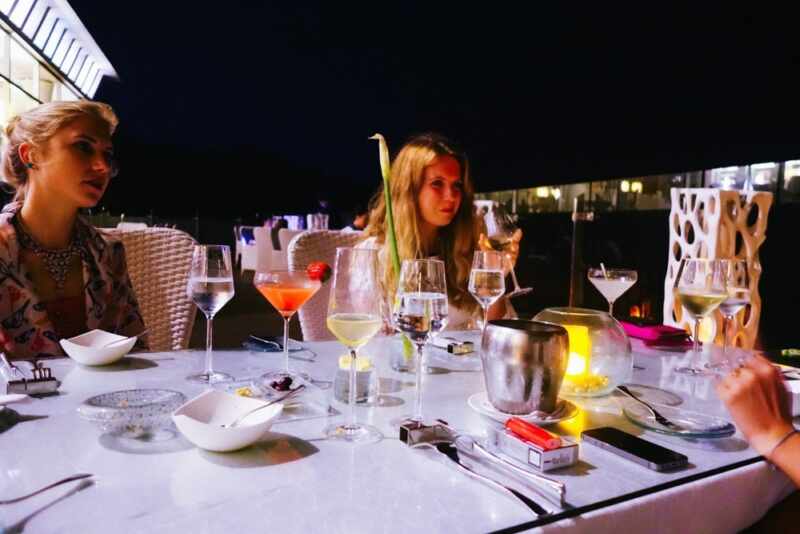 Blue & White Beaded Dress // Silver May Bangles
We feasted on surf 'n' turf; local lobster and wagyu steak.
Fish, scallops and an array of puddings.
Before retiring for a few more cocktails.
The next morning we woke up just as early as the day before.
Bella led us through a sunrise yoga session and we hung from the edge of our jungle pool, slowly recharging…
…getting ready to set off on our adventures through Bali!