You can never have too many brunch spots.
Especially when it comes to brunching in Notting Hill.
Every weekend the streets are packed with hungry brunchers. All desperately searching for their green juice-champagne cocktail-runny egg-baconey-bloody mary fix.
People queue around the block for a table at Granger. Daylesford is packed. 202 overflows. Electric is stuffed to the rafters. Notting Hill is awash.
So I'm always keen to try somewhere a little different. This time I think I've found a real corker!
How about a teaser of the cheesy frites with truffle & caper mayo, just to wet your whistle?
Now I've got your attention, say hello to Goode and Wright.
A dandy, wood panelled, checkerboard floored, cracking little bistro on Portobello Road.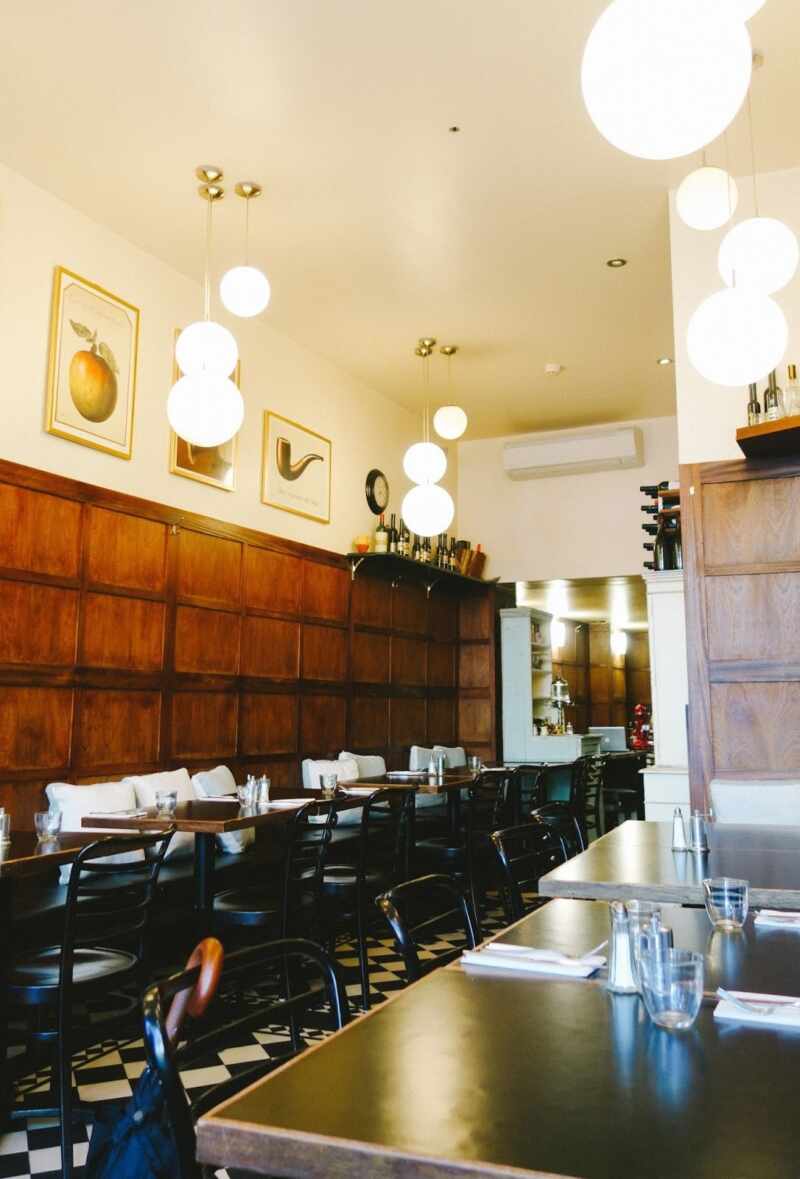 It's not new.
I've walked past a hundred times and kept meaning to go in. Once I finally took the plunge, I ended up going back three times that week.
If anywhere deserves a blog post, it's this place!
The cheery geezer of a waiter is always utterly charming, the food is excellent and the music rocks.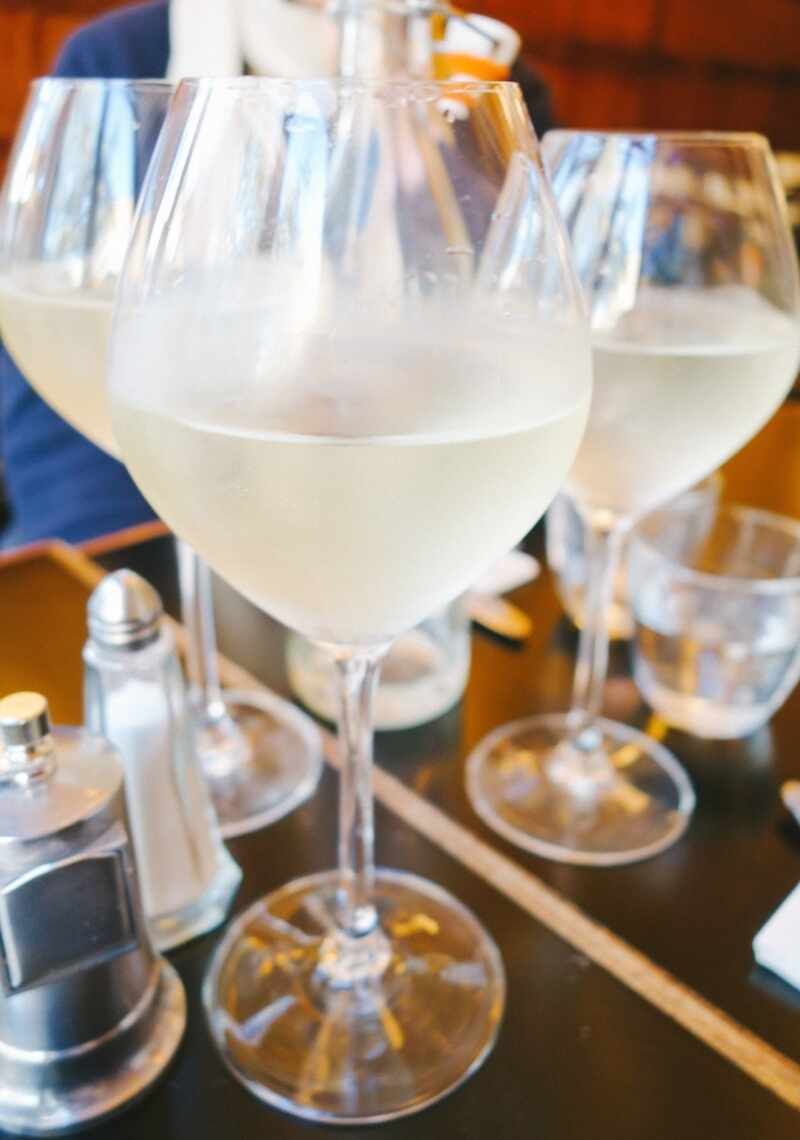 As far as I'm concerned, the fried buttermilk chicken is a total winner.
Plump, crunchy chicken on top of crisp salad and a smooth, tangy sauce.
But the eggs are pretty good, too.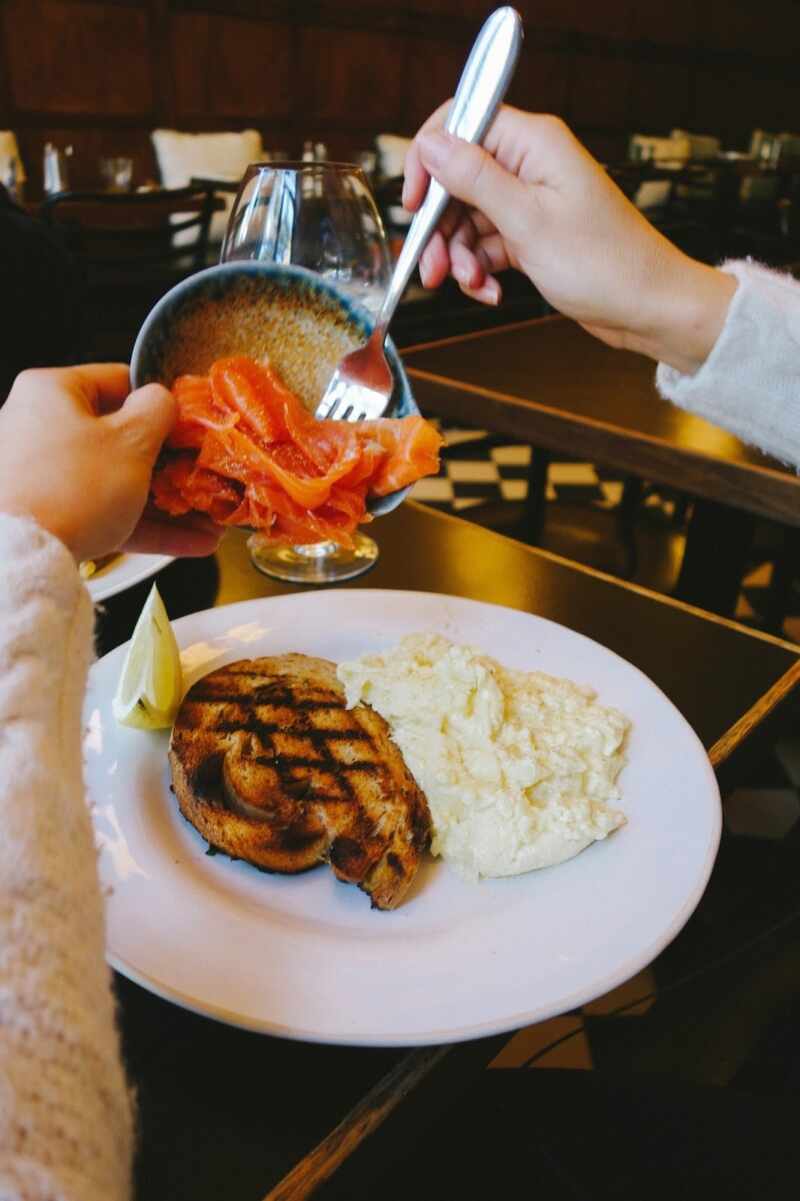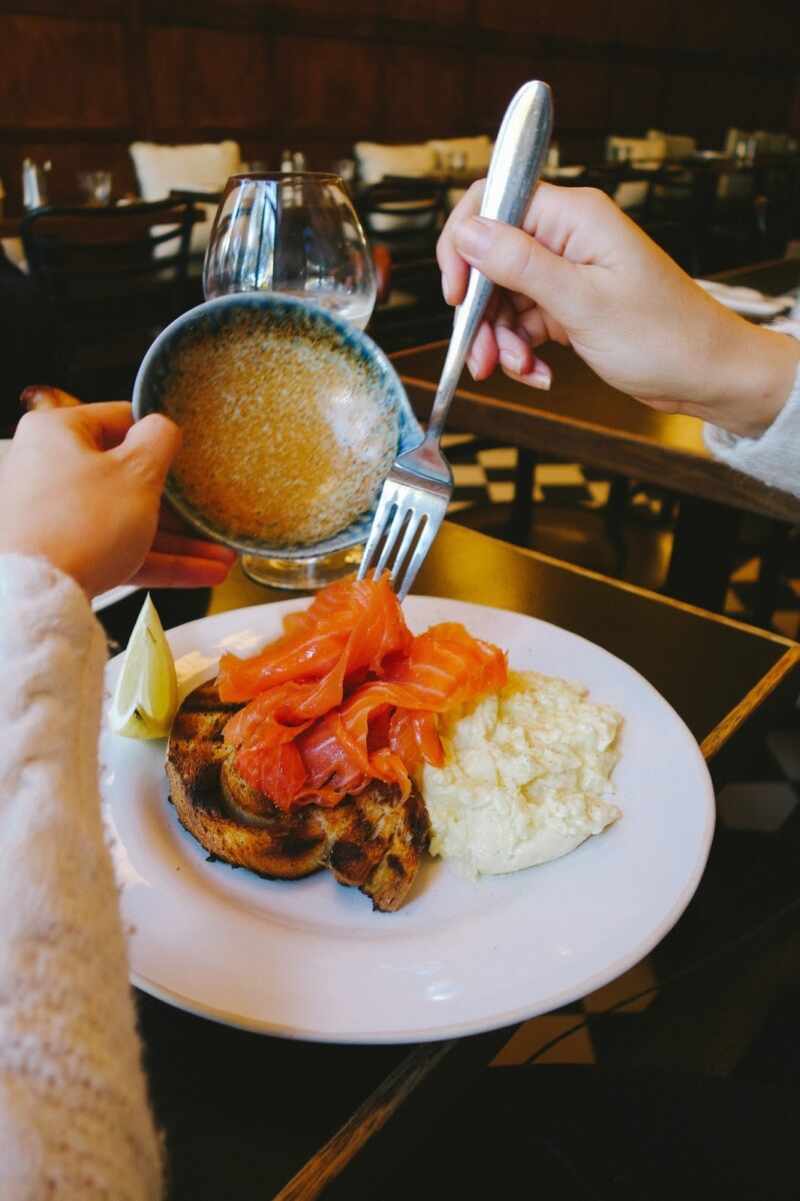 We shared the cheesy frites and the hand cut chips with crab mayo.
The chips are real beasts, but the frenchies won out this time.
Unbelievably morish, and so, so good with a dunk of truffle mayo.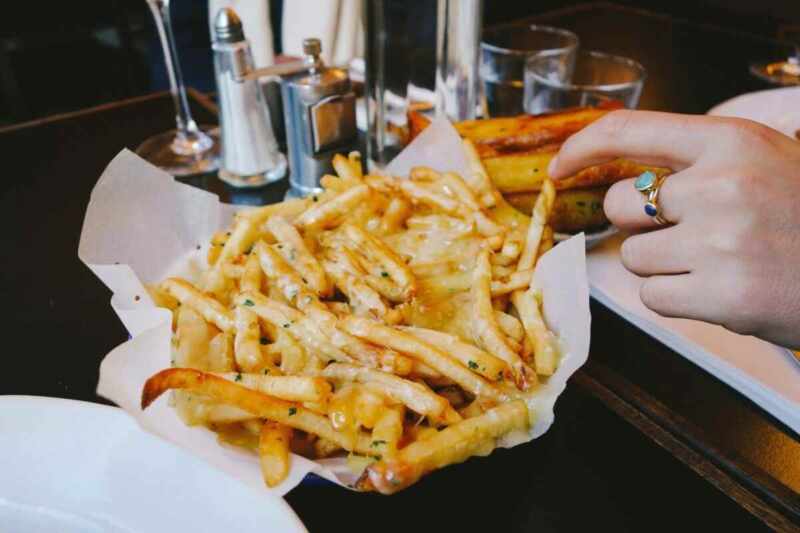 The steak bavette with bone marrow toast is a meat-lovers dream.
(If you're a bonemarrow fan, check this out.)
The weekend menu is much more breakfast based. Treats like
"Toasted brioche with hazelnut ganache"
"Gypsy toast, maple pancetta & grilled tomatoes"
"Bacon, avocado, tomato brioche roll"
sing from the menu, ready to relieve even the sturdiest of hangovers.
But don't worry, you can still have chips on the side.
One more shot?
Oh go on then!
Give it a go next time you're in the hood.
You'll find them at 271 Portobello Road. Reserve a table if you like!
They seem to love dogs and always have room for Custard and Lopez, but it might be worth double checking if you plan on taking a woofer.
Just make sure you walk off all that cheese afterwards.
Or y'know, walk a bit, rest a bit…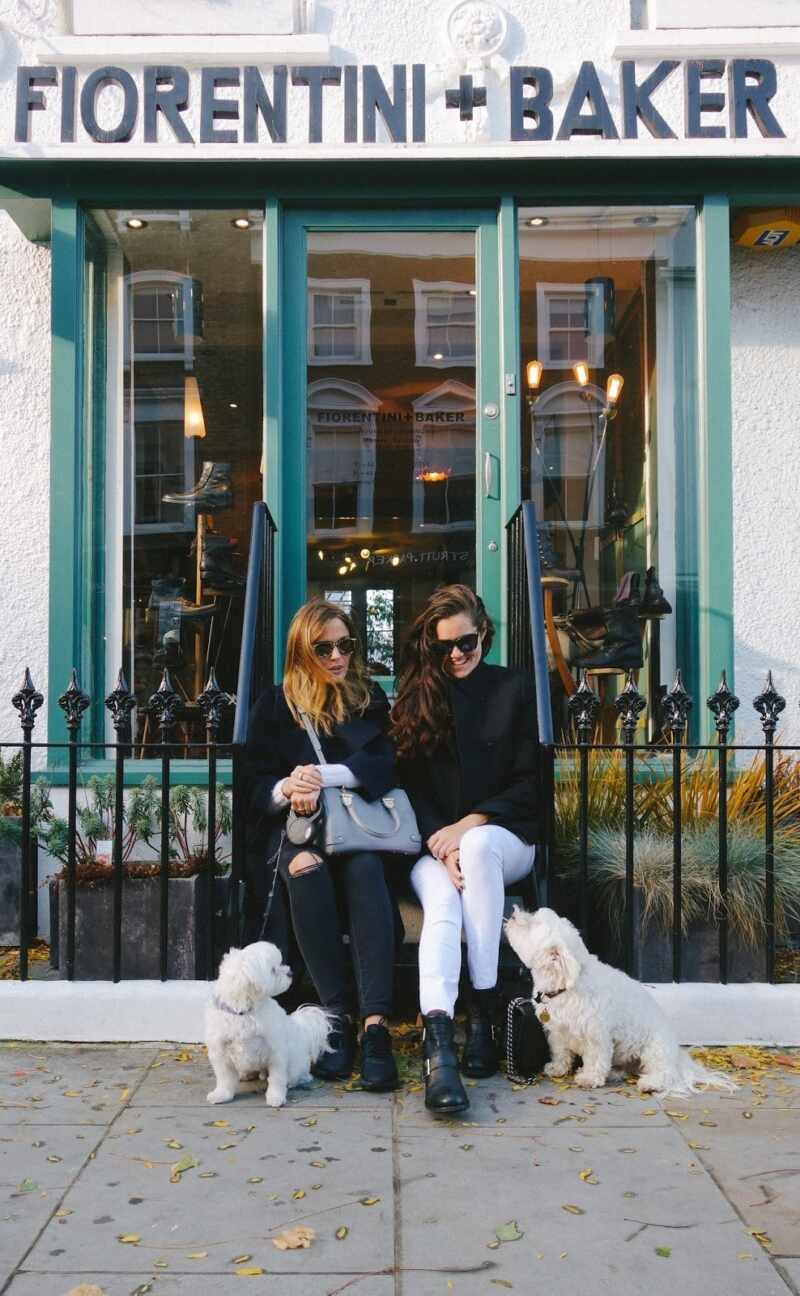 …have another drink somewhere else.
Seeing as brunch isn't an official meal, calories don't count.
Tell a friend!
[iframe frameborder="0″ height="120px" scrolling="no" src="http://currentlyobsessed.me/api/v1/get_widget?wid=29&blog=The%2BLondoner&product_ids=n_5970031,n_15664310,n_16026634,n_14492790,n_14517402,n_16692598,n_16692606,n_15894806&rows=1&cols=5&brand=1&price=0&hover=1″ width="600px"]