You might remember me telling you about Pact Coffee ages ago?
Actually, looking at the date it was almost exactly this time last year… which is just frightening! When we were kids I swear time went so slowly, a year felt like a lifetime, now if feels like you'll miss one if you blink.
The postman is still bringing me pack after pack of unbelievable coffee.
The most recent arrival was Finca La Montaña, from Honduras. A very autumnal blend, which apparently has hints of toffee apple… though it mostly tastes of coffee to me.
I thought such a rich, decadent brew deserved a decent slice of cake.
Something a little bit light and refreshing, but still moist and naughty.
My Cream Cheese Lemon Cake was born.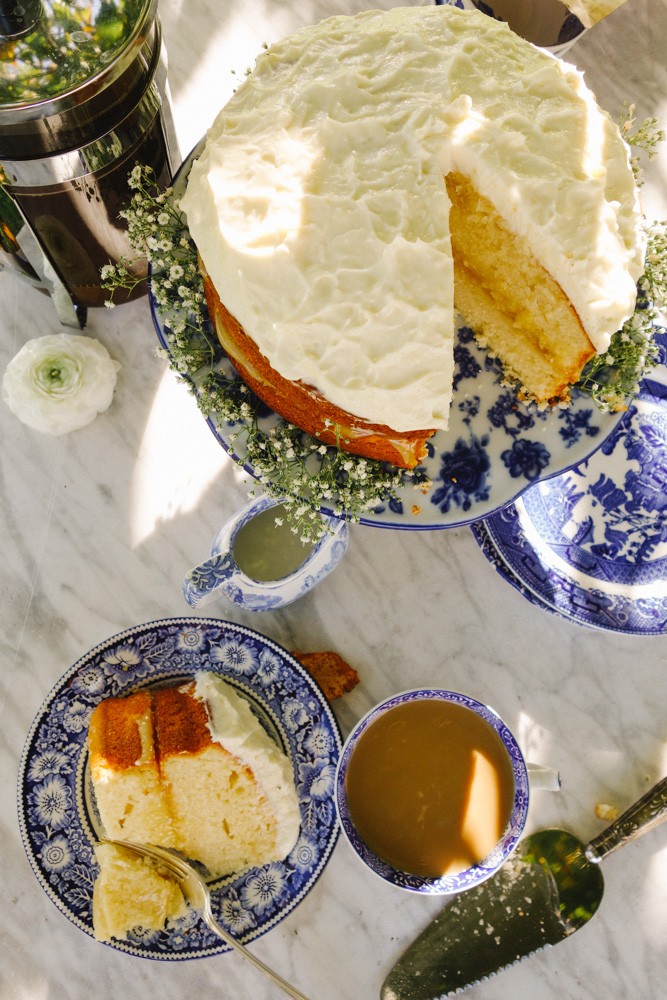 We had ours outside in yesterday's beautiful afternoon.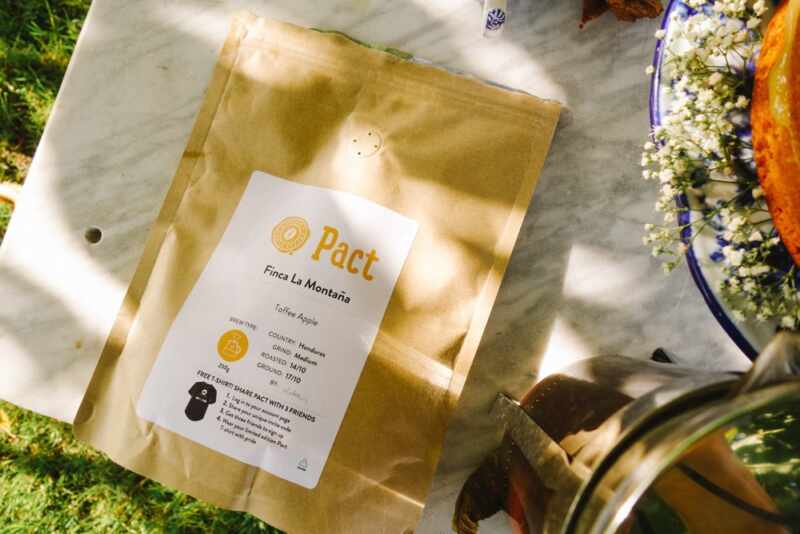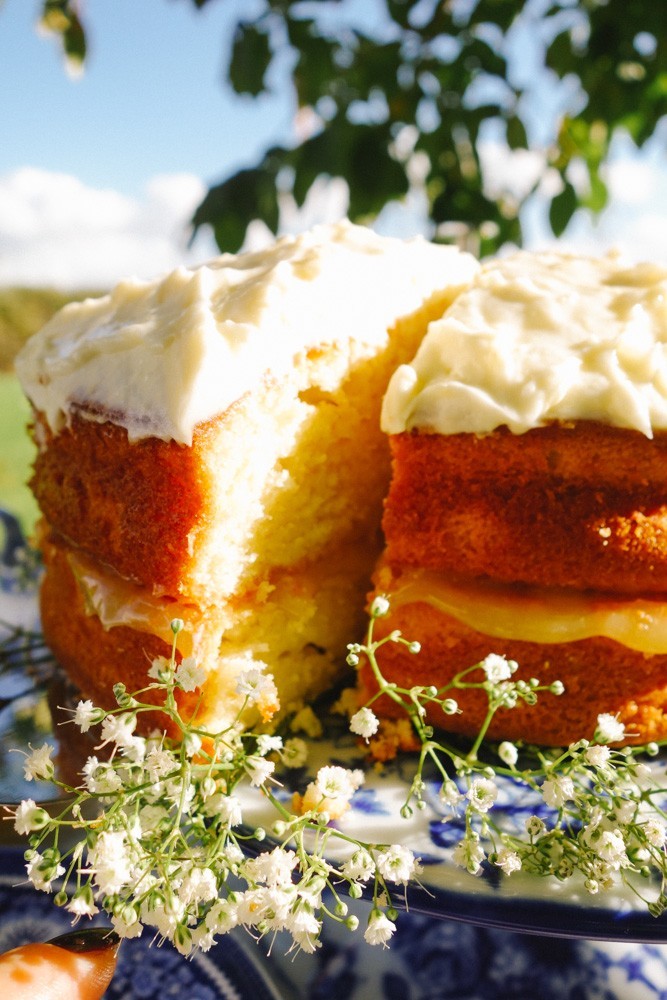 Cor! Just look at that!
If you fancy a slice, or perhaps the entire cake, you'll need:
Cake:
2 x 8in tins
6 eggs
340g (12oz) self raising flour
340g (12oz) unsalted butter
340g (12oz) caster sugar (granulated)
1tsp baking powder
Juice + zest 2 lemons
Splash of milk
Frosting:
250g cream cheese
50g butter (room temp)
100g Icing/powdered sugar
Juice + zest one lemon
Lemon curd
Pre-heat your oven to 175C. Thoroughly mix together all of your cake ingredients. I used a processor, but you're more than welcome to burn off a few calories doing it the old fashioned way!
You need to be able to pour the mixture easily into your cake tins, so if it looks a bit thick, mix in a splash of milk until it loosens up a bit.
Butter your tins, and pour your cake batter in.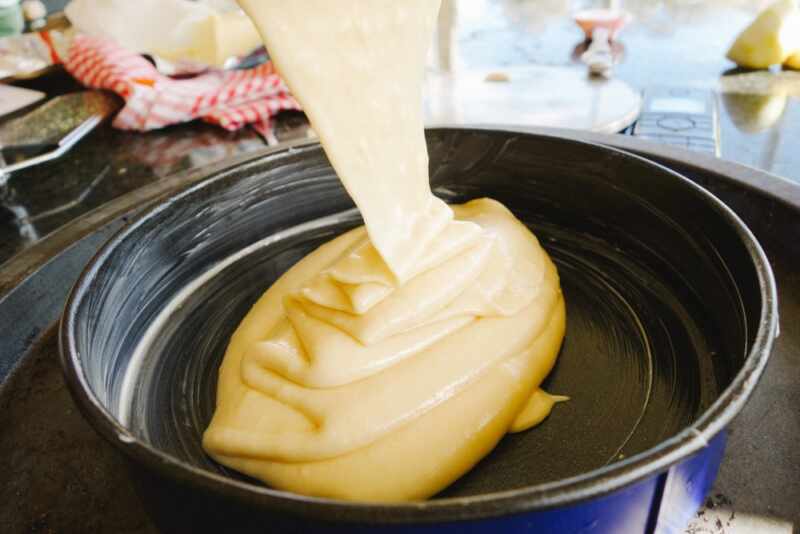 Depending on how strong your oven is, they need about 30mins.
Check on them around that time, if they're no longer pale and wobbly, they're probably done. If you can stick a wooden skewer into the middle and have it come out clean, they're perfect!
Now you can crack on with your frosting. Beat together your cream cheese, butter, sugar and lemon. Leave out the lemon curd.
When your cakes are done, leave them on a wire rack to cool.
Now's your chance to brew a pot of coffee. Or tea… or cocktails! Whatever tickles your pickle.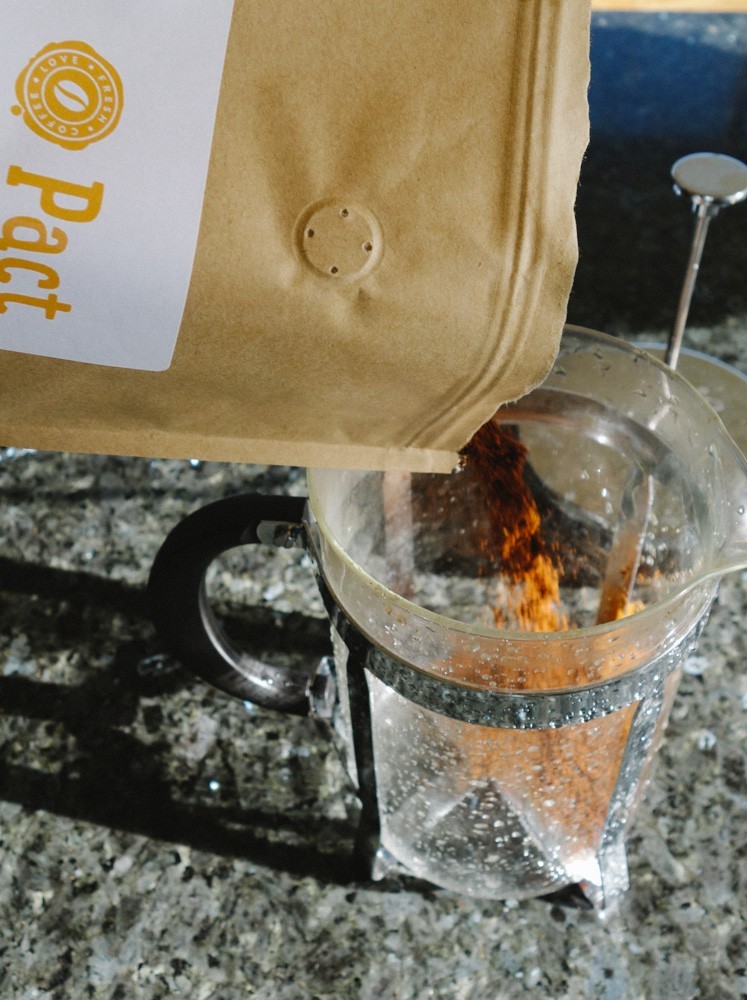 Now then, once your cake is thoroughly cool, you're going to want to sandwich them together.
I levelled out the top of mine and flipped it over so I'd have a nice flat base.
Generously spoon lemon curd all over it.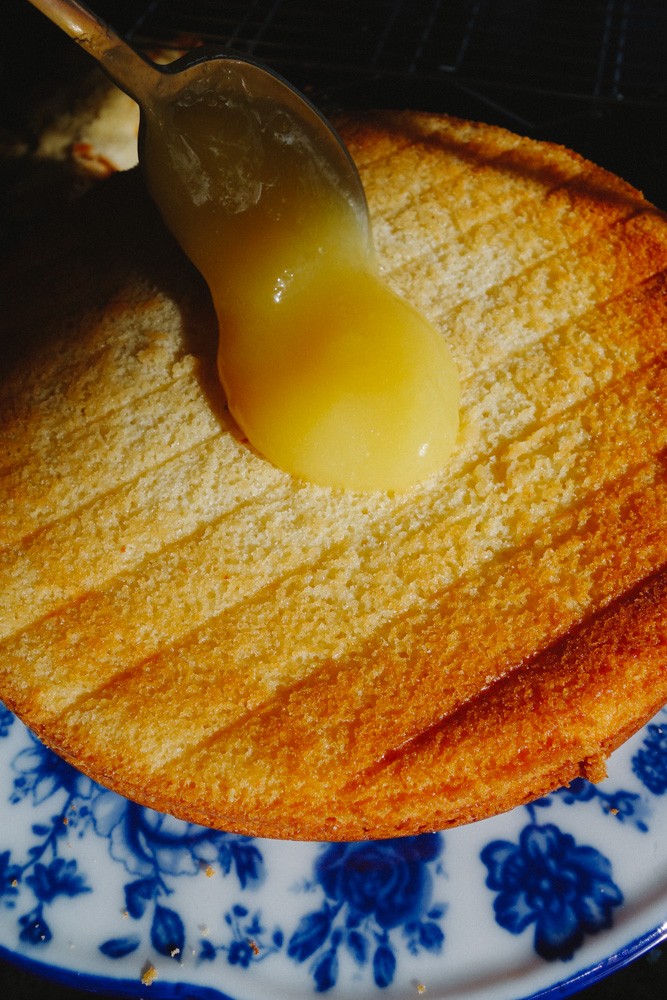 Smooth it out.
And sandwich your second layer on top.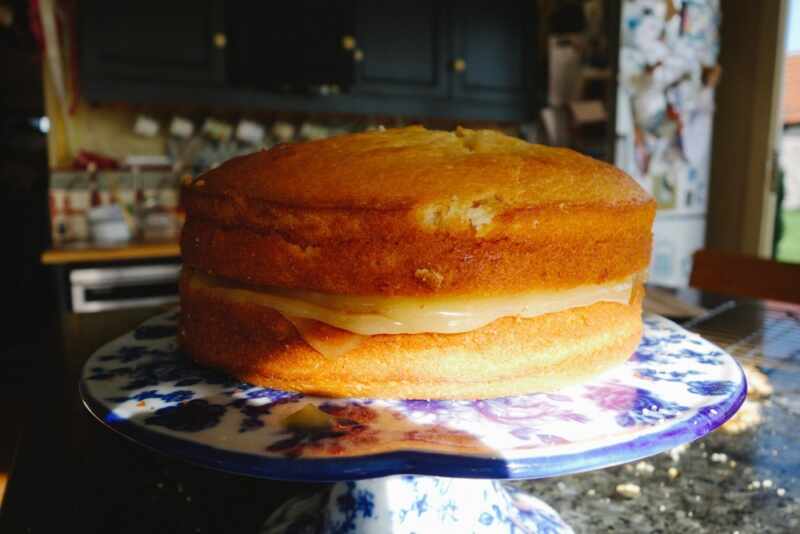 No need to level that one out.
Now you can either cover the entire thing in icing, or just do the top like I did. Use a pallet knife if you have one, or a smooth spoon if not.
Add a little decoration if you're feeling fancy!
And you're done.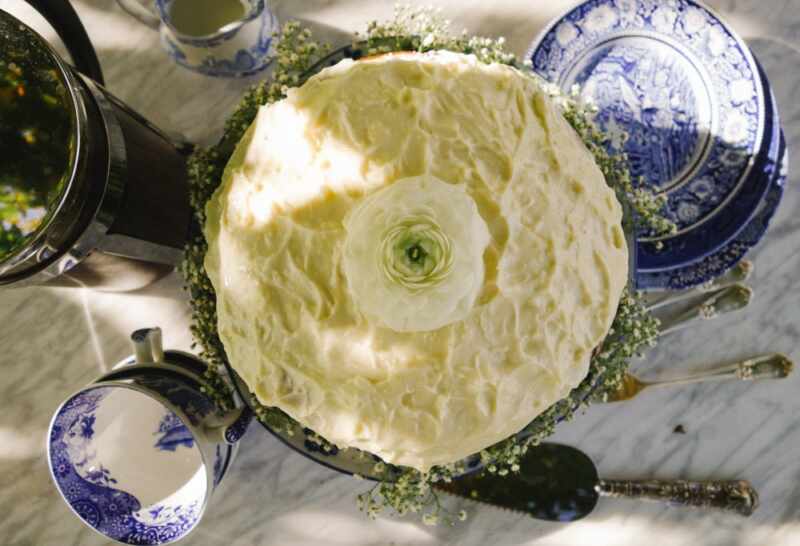 "Naked" cakes (unfrosted layers) are fashionable at the moment, I'd never made one so was keen to try it out.
I think I quite like the effect! You can see what's squidging through the centre that way.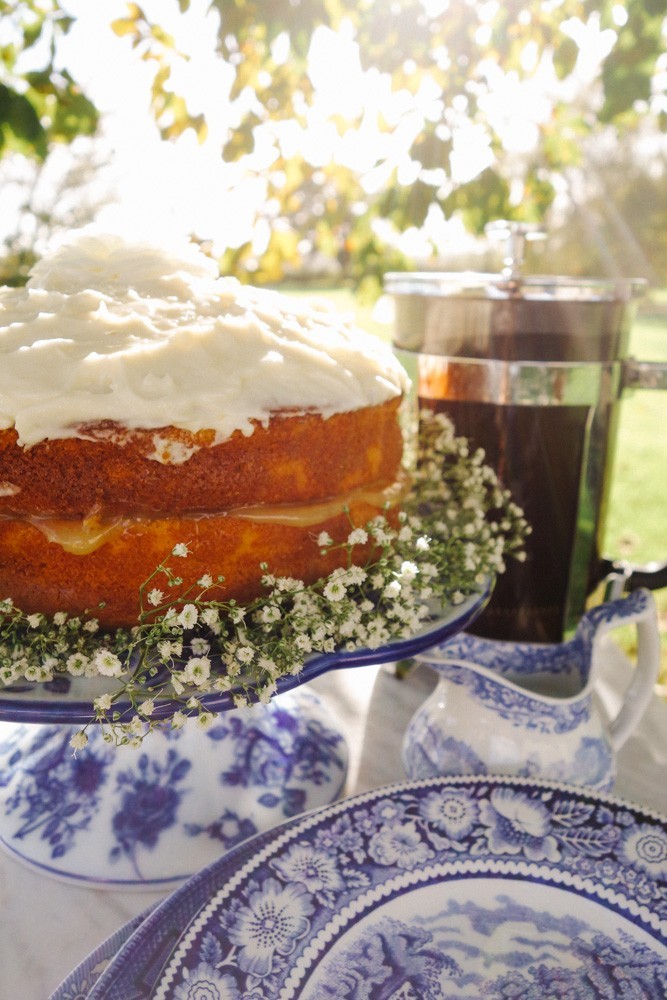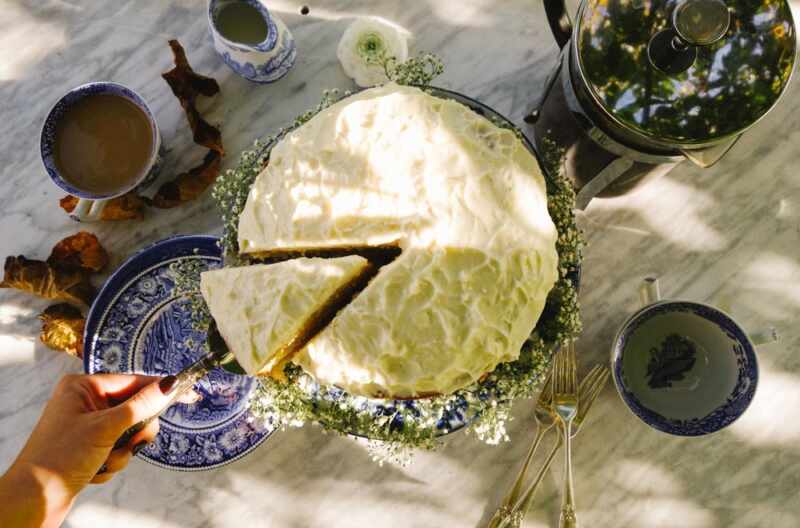 Cut a generous slice and pour a cup.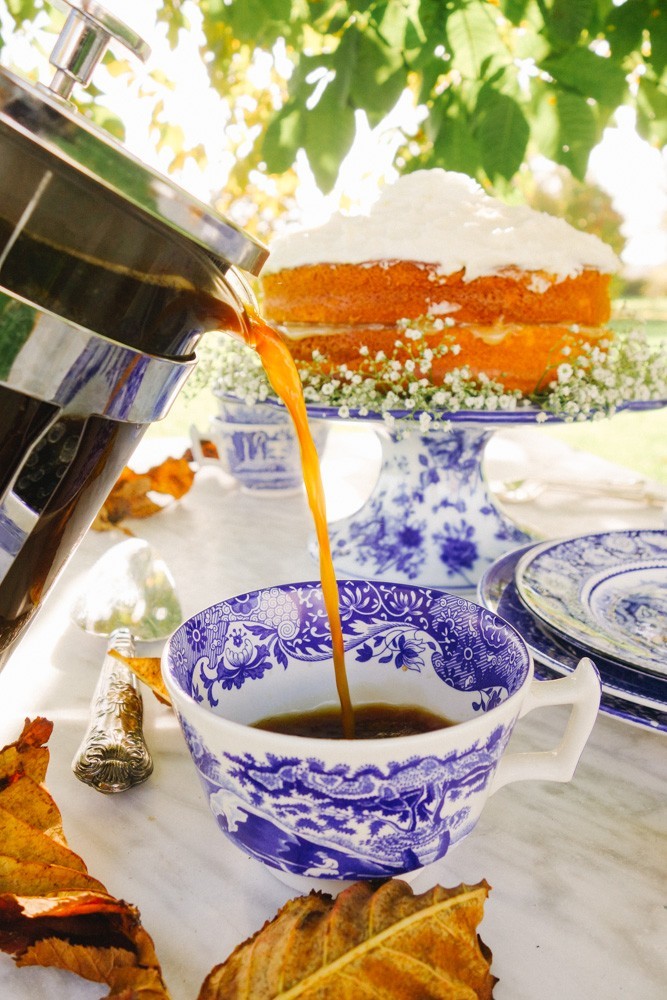 Nibble your way through the sponge, delight in the tangy centre and creamy, rich topping.
Truly, a king amongst cakes.
It'll keep for a few days in a sealed container. Great for afternoon pick-me-ups, or particularly special packed lunches!
I've been in touch with Pact, and Londoner readers can still give them a go for £1. Pop LONDONER10 in as the code.
Let me know how you get on… it's important to espresso yourself, by any beans necessary.