Do you love a nibble?
I love a nibble.
There's just nothing better than getting to try lots of things, rather than just one dish.
Supposedly it's primal. We're programmed to want to eat as many different foods as possible. When we leave our caves and go out hunting, our body drives us to consume a variety of things, to get as many different nutrients as possible. I hear that's why you always have room for pudding, even when you're full. Your body wants you to consume fat and sugar, so it can store them as fat incase times get hard.
Well, whatever the reason, my heart swells at the idea of a good smorgasbord. It flutters at the prospect of tapas. And it goes bananas at the very mention of a food market.
Especially one as epic as Borough Market.
I went down on a weekend, dragging two of my favourite people along.
Phoebe & my gent… who amused himself playing pap for the morning.
My Gilet // Shirt // Jeans // Loafers // Sunnies
Phoebe's Dress // Boots // Hat // Bag (30% off Prada)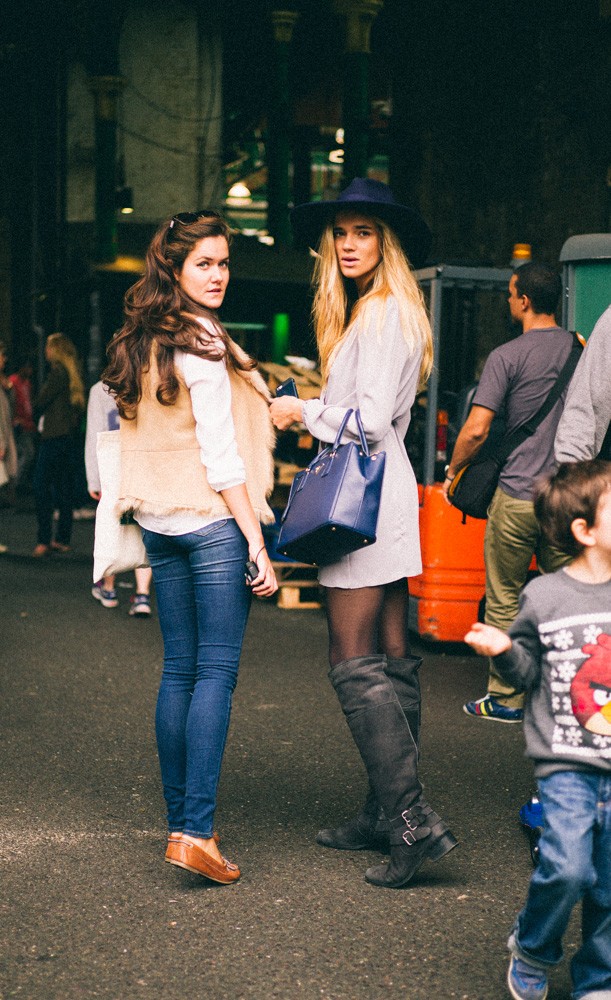 If you're a foodie, Borough Market is heaven.
They have everything you could possibly wish for.
From grocery stalls, piled high with fresh produce…
…To artisanal bakeries…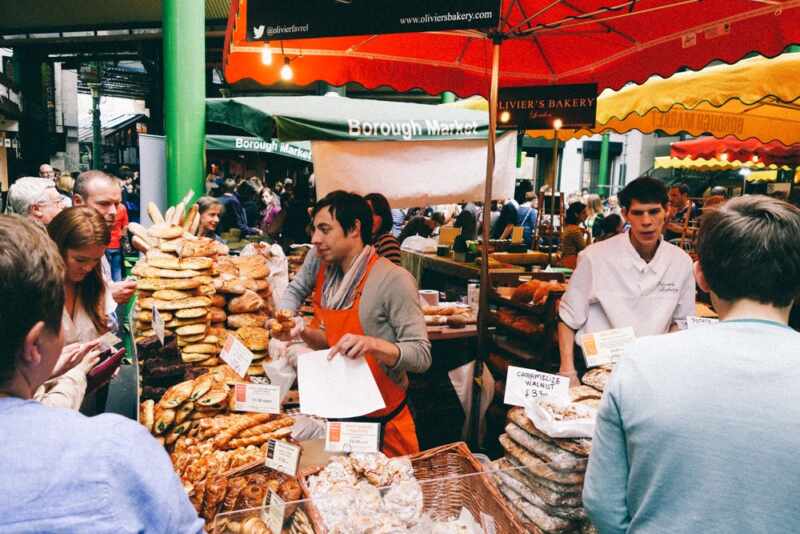 …deli shops…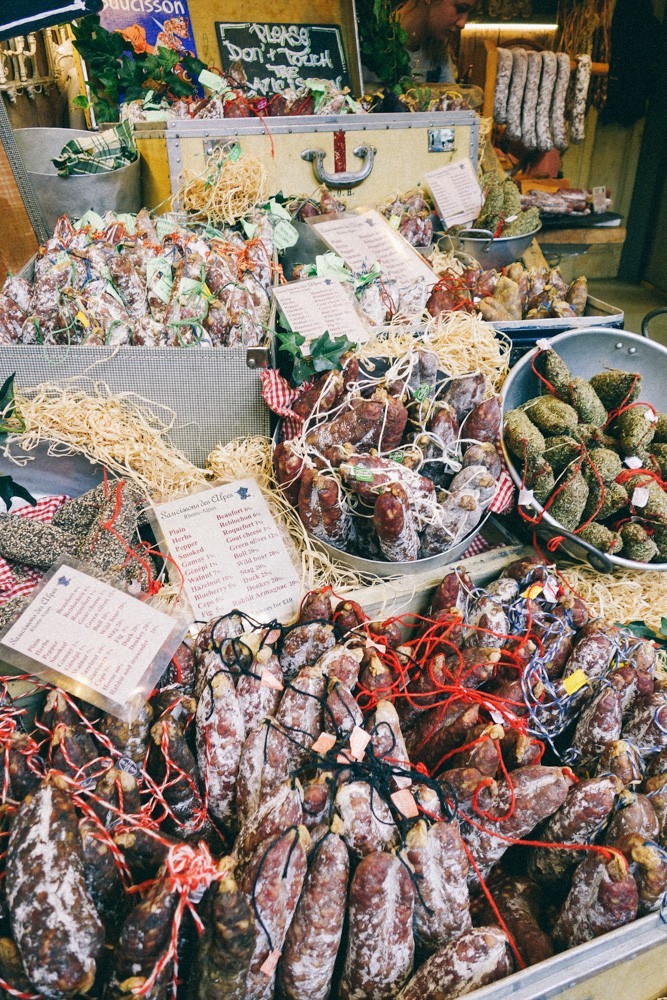 …and, most importantly, street food stalls.
Chefs and vendors from around the globe sell their wares.
Big steaming pots of goodness, all waiting to be devoured by the hungry crowd of punters.
Happy as a couple of clams!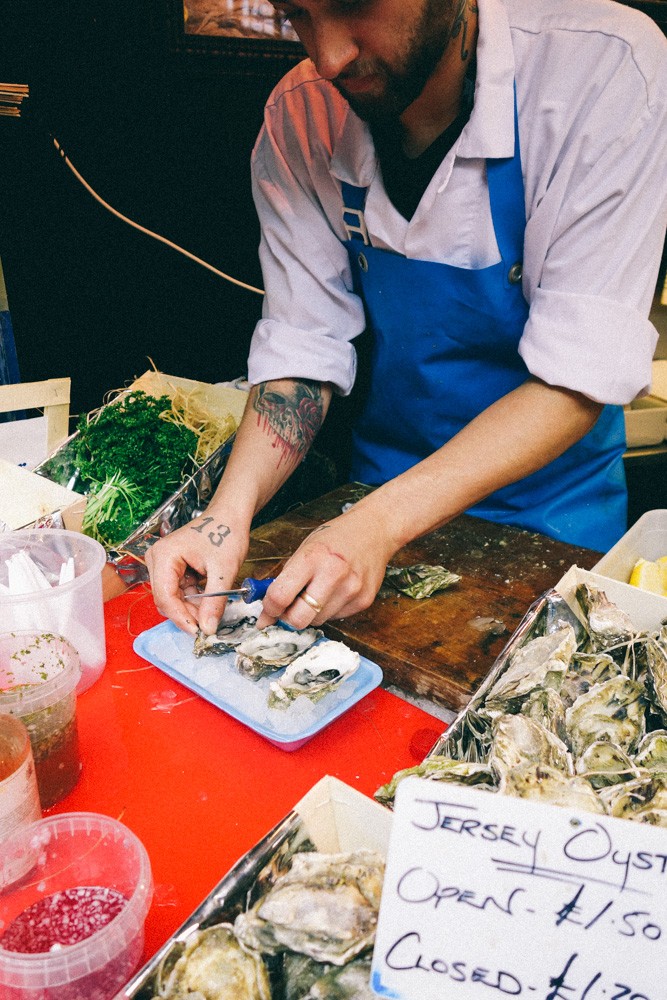 [iframe frameborder="0″ height="120px" scrolling="no" src="http://currentlyobsessed.me/api/v1/get_widget?wid=29&blog=The%2BLondoner&product_ids=9397d967a24e05c19796eadbfecd5c27,cb0a20816326db6a892f9209b1cd2db8,f775db928391bf918e8cb74b1532fae7,548be4a03cfc18b7bf5b4f1b8143ce99,25f4eb6eeeb49aacf2255a2b9c088102&rows=1&cols=5&brand=1&price=0&hover=1″ width="600px"]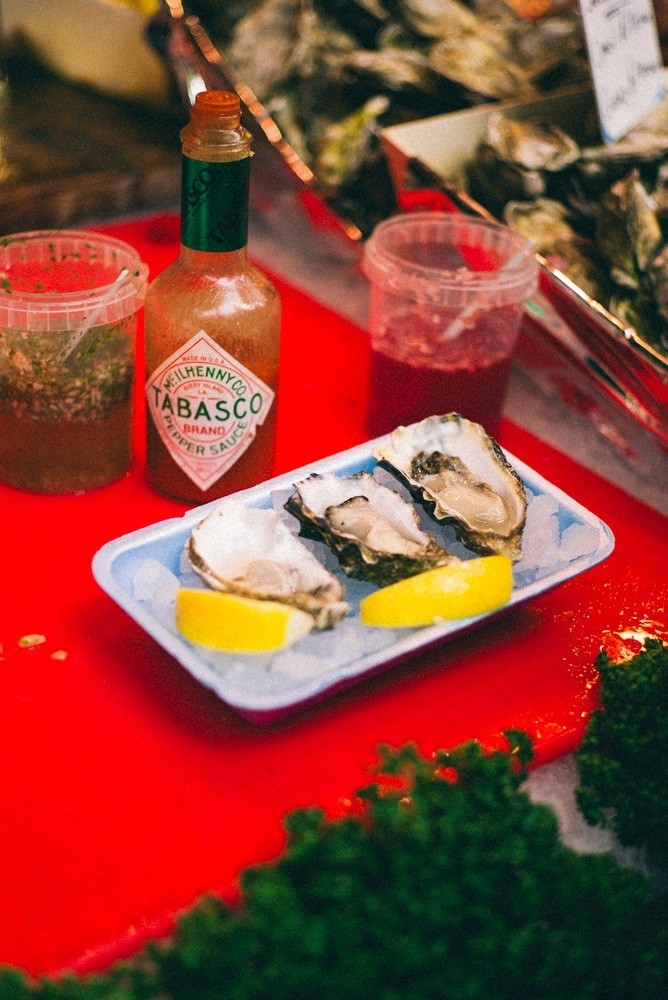 Shucking good oysters, deserve to be followed with some great cheese. Just cut it caerphilly.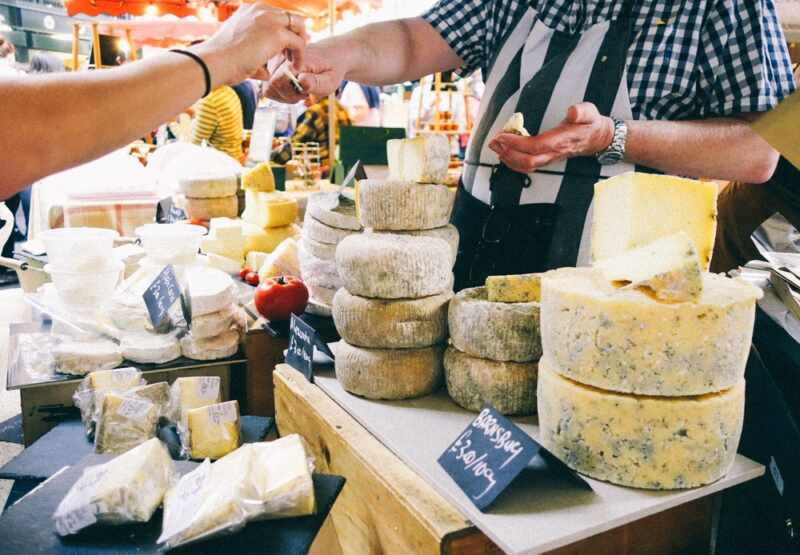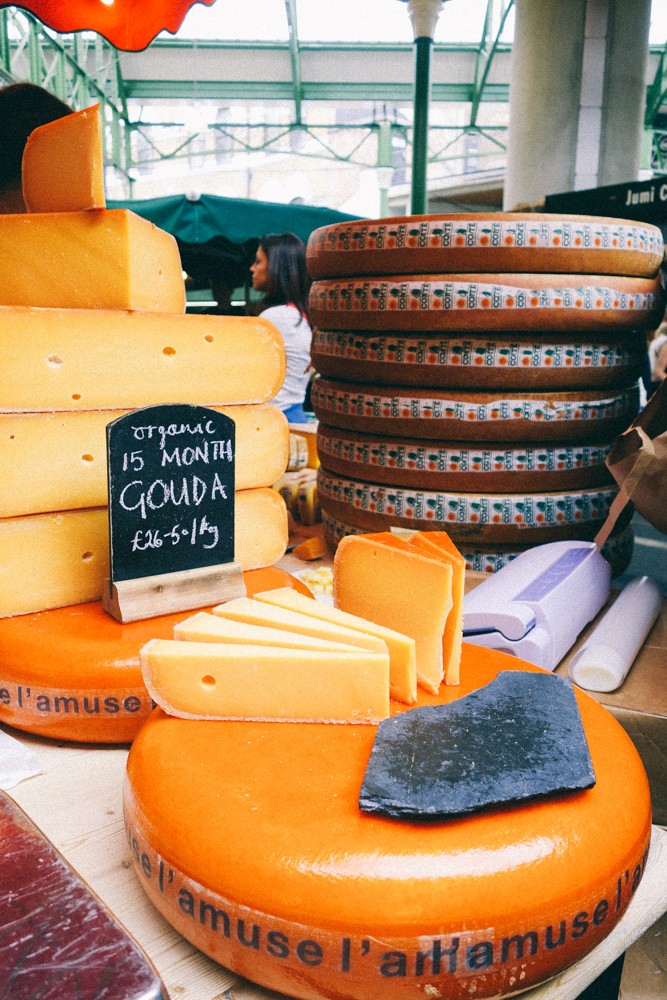 Is that a gouda photo or what?!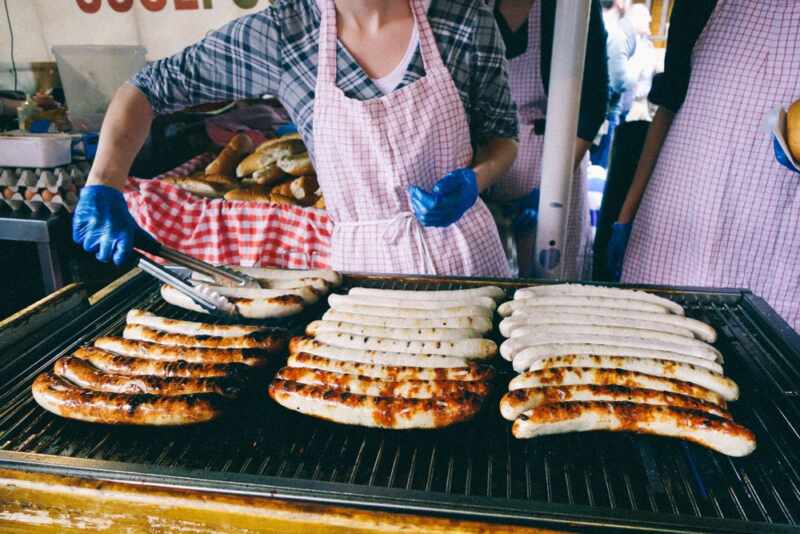 We washed down our gigantic German hot dogs with a round of bucks fizz (mimosas to you 'mericans) and pimms.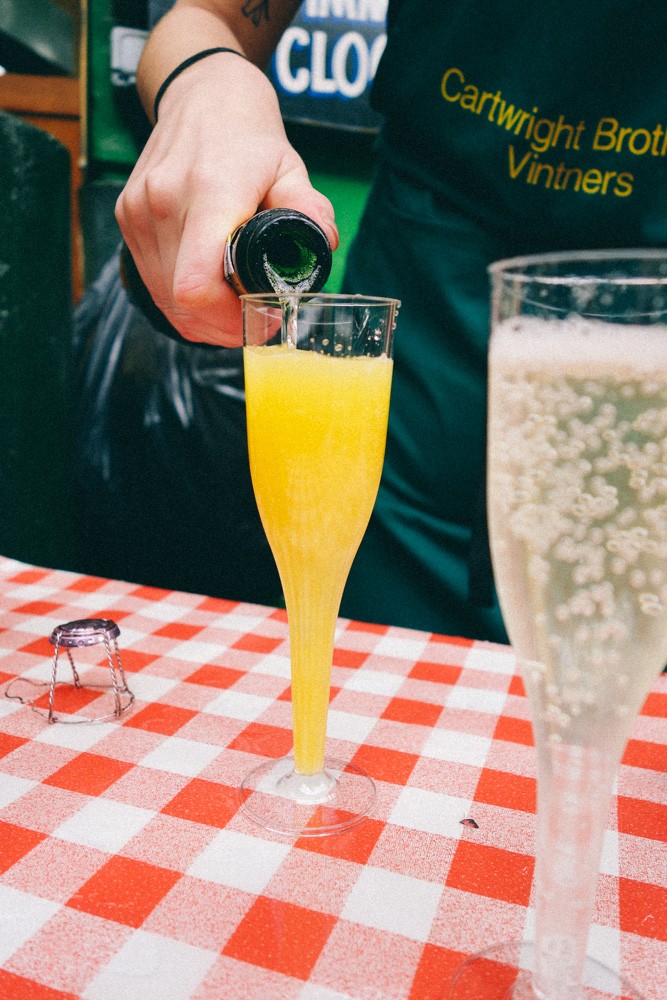 I made the most delicious of friends.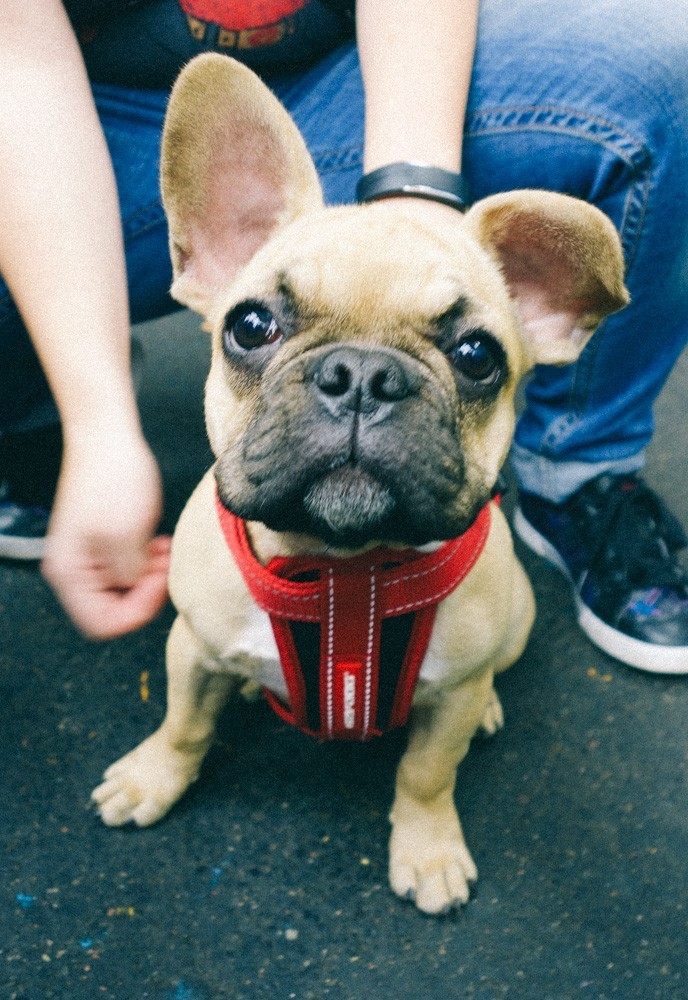 And we followed our noses to the raclette stall.
Here they melt layers of cheese, before scraping it off into ribbons of molten cheese, poured all over potatoes.
The smell alone is enough to have you rolling your eyes and wiping drool from your chin.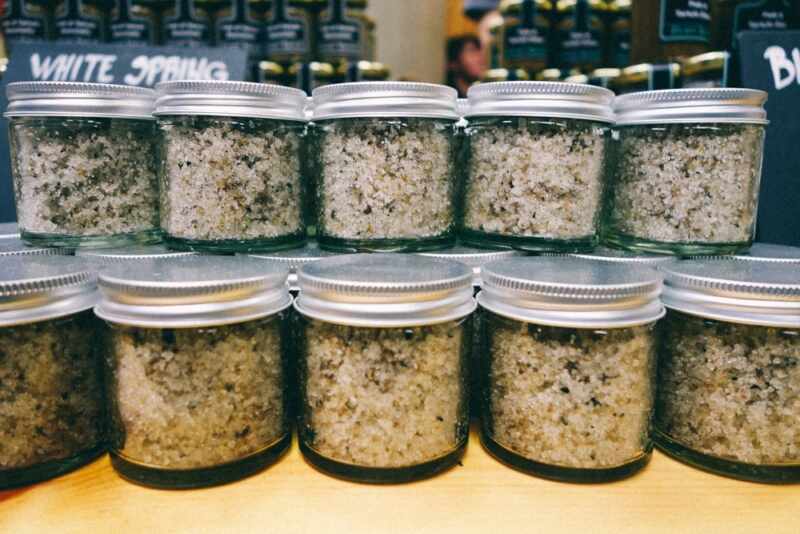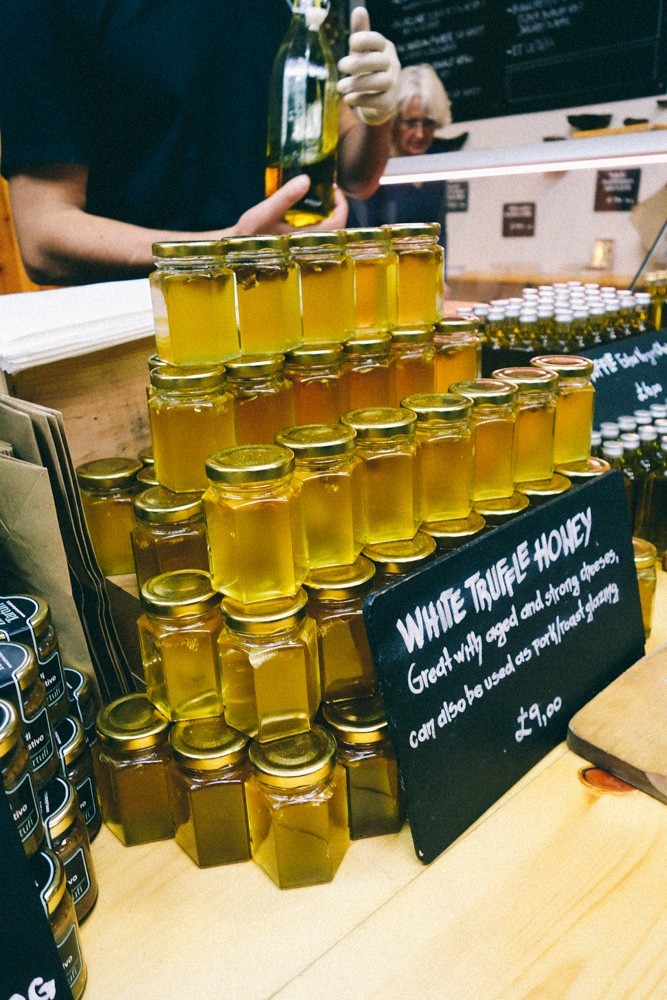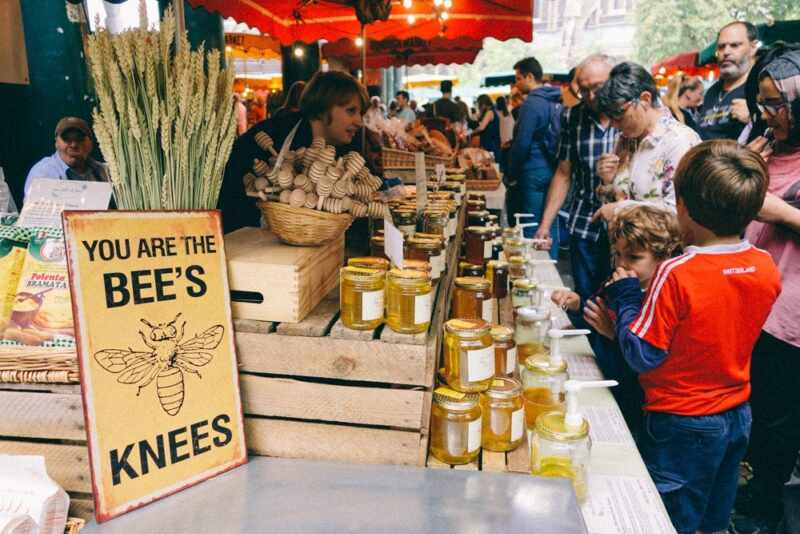 The salt beef sandwiches are another winner.
Generously stuffed by chirpy, chatty girls.
There aren't many people I'd share a sandwich this good with, but Watson is one of them.
Don't go thinking there's just food.
There's wine, flowers, homewears and trinkets too.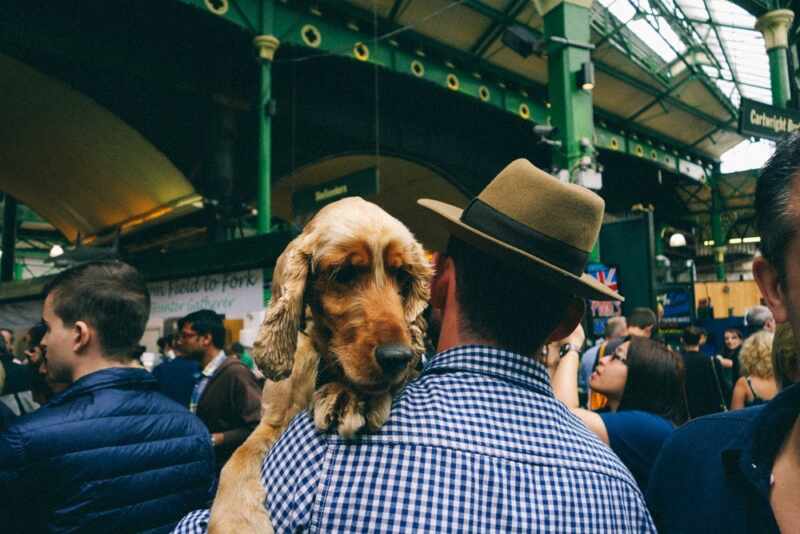 But yea… it's mostly food & booze. Which is fine by me!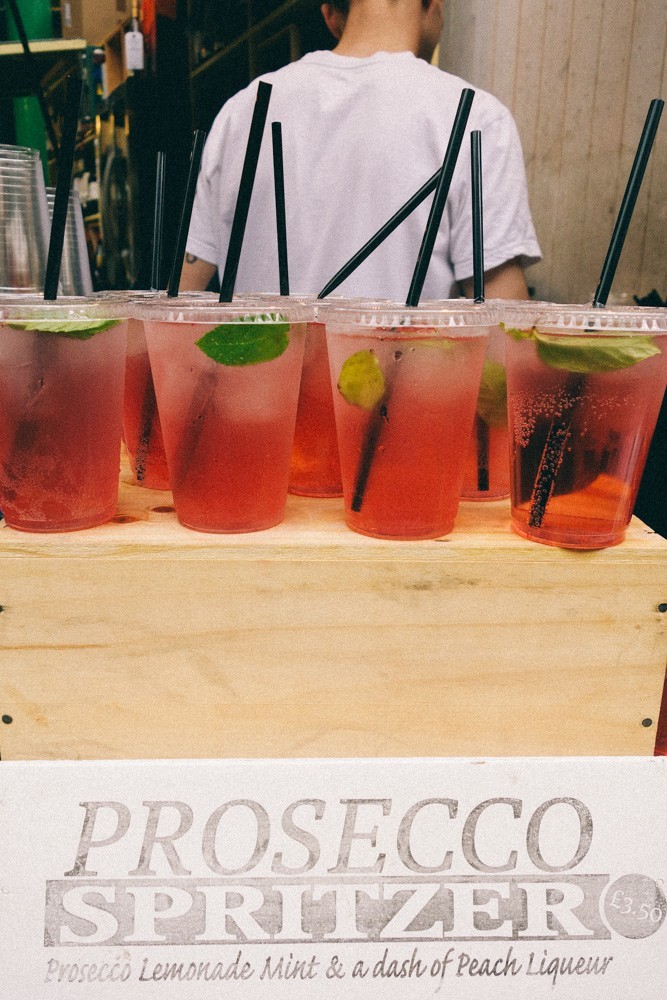 If you're a Londoner I'm sure you've been already, so you wont need telling that it is well worth a visit.
It's the ideal spot for anyone who loves their food, likes a good adventure and enjoys taking a few snaps.
They're open for lunch on Monday & Tuesday, and all day Weds through Saturday.
Get all the details here, and go hungry! You'll want to try the lot!