Apple and blackberry crumble is easily one of the best things about Autumn.
Market stalls, garden barrows and supermarket shelves are heaving with apples and the last of the summer's berries.
It's a pudding of abundance and endlessly comforting as the cold nights draw in.
I've added generous ribbons of caramel to my usual recipe, making it completely and utterly irresistible!
Wickedly simple to whip up, even the most nervous of cooks can manage this little cracker.
Just look at that hot, buttery crumble… hiding that rich, molten fruit below.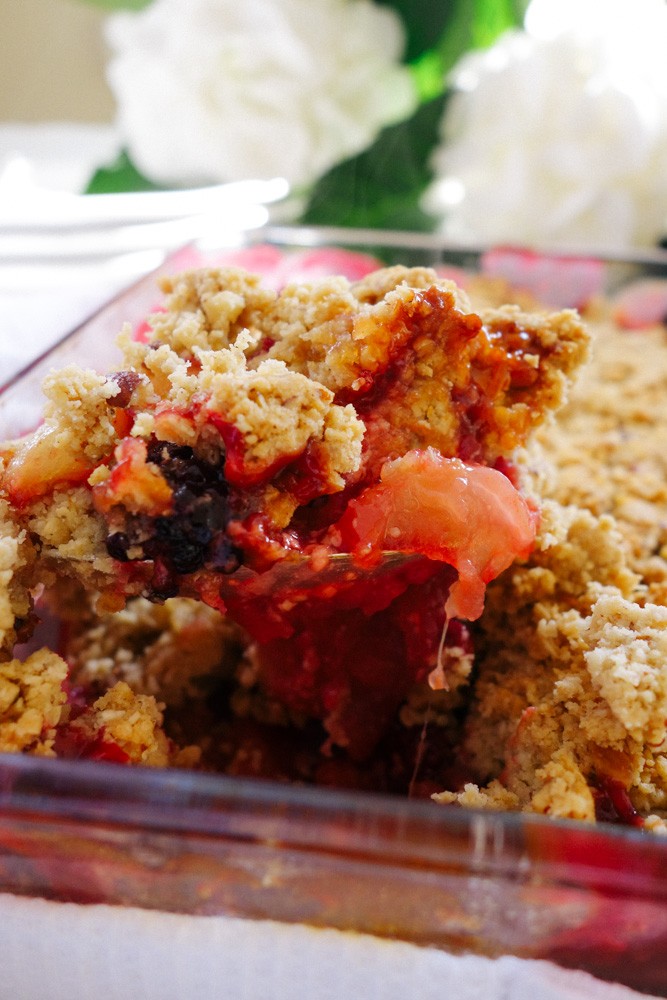 Sharp, sweet, crunchy, melty and unbelievably decadent.
You're going to score some serious brownie points with this one.
To serve 4 people (with leftovers for heating up later when no-one's looking) you'll need:
60g Plain flour
60g Butter
30g Light brown sugar
40g Oats
1 Big handful of pecans
1 Large Bramley cooking apple (or two small ones)
1 Big handful of blackberries
1 Lemon
Pinch of Cinamon
2tbsp Caramel sauce or Dulce de Leche
Custard, cream, ice cream… or all three (to serve)
Pre-heat your oven to 170C / 330F. Peel, core and chop your apple into slices or chunks. Pop them into a bowl, squeeze over the juice of one lemon and toss them in it. Add your blackberries and shake the whole lot into the bottom of your baking dish. Sprinkle over a little cinnamon. Pour over your caramel.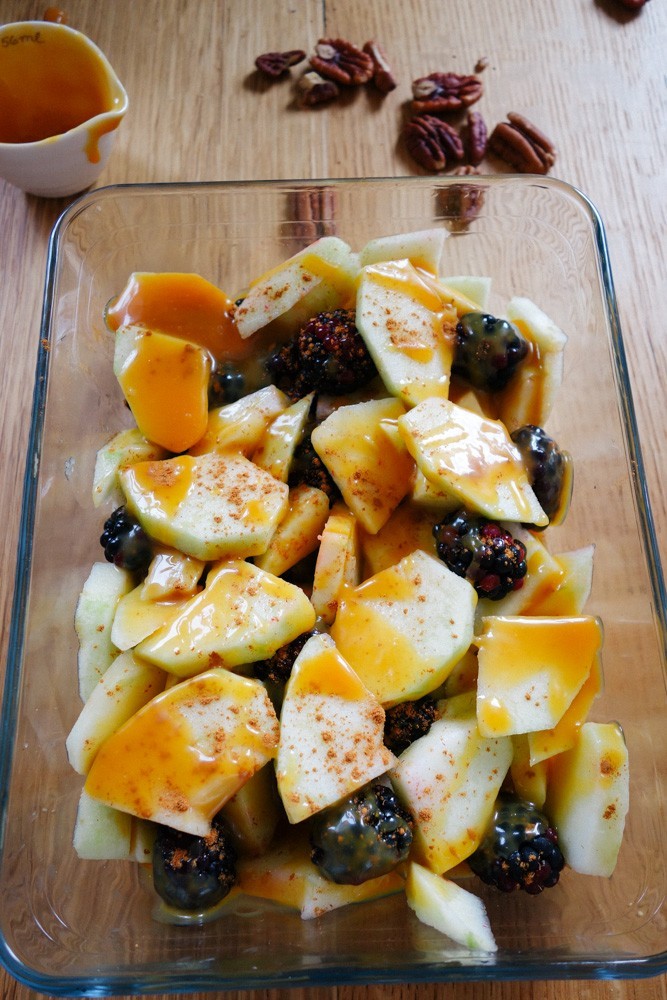 Pop your flour, butter and sugar into a food processor and whizz up until it forms crumbs. Add your oats and pecans at the last moment, so they only get a little chopped.
If you're doing it by hand, just place the flour, butter and sugar into a bowl. Rub together with your fingertips until you're left with crumbs. Add your oats, chop up your pecans and add those too.
Use it as a duvet and tuck those apples into bed.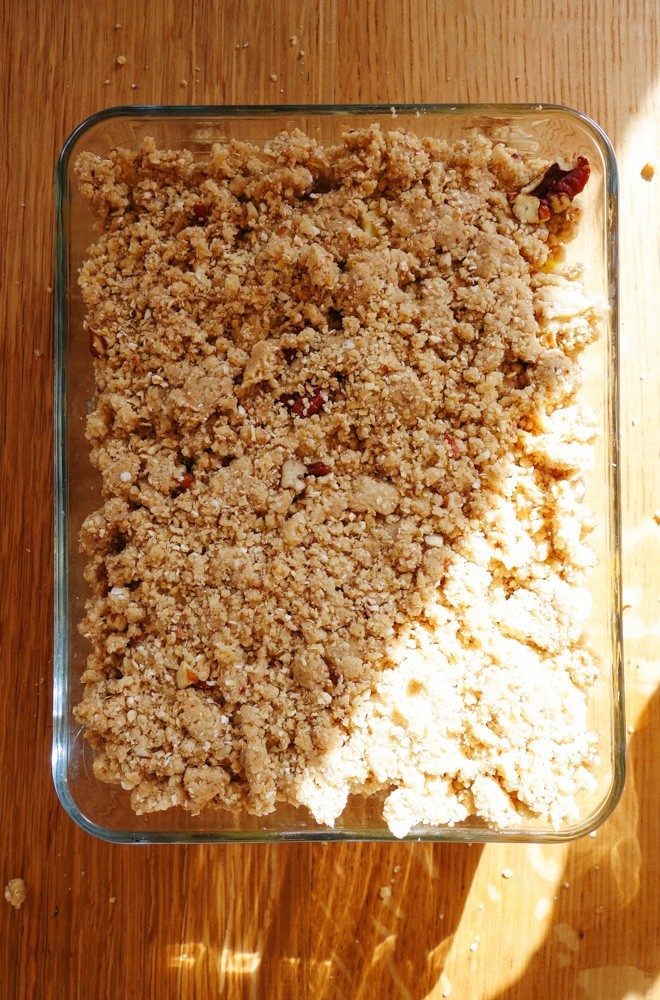 Admire your handiwork. *Angels sing*
Pop the whole glorious thing into the oven, on the middle shelf.
Bake for 45mins.
Put your feet up, have a cuppa, clear away the oats and pecans you may have flung around the kitchen in haste… no? Just me?
When the pinger goes, pull your Autumnal creation out and wow the crowd.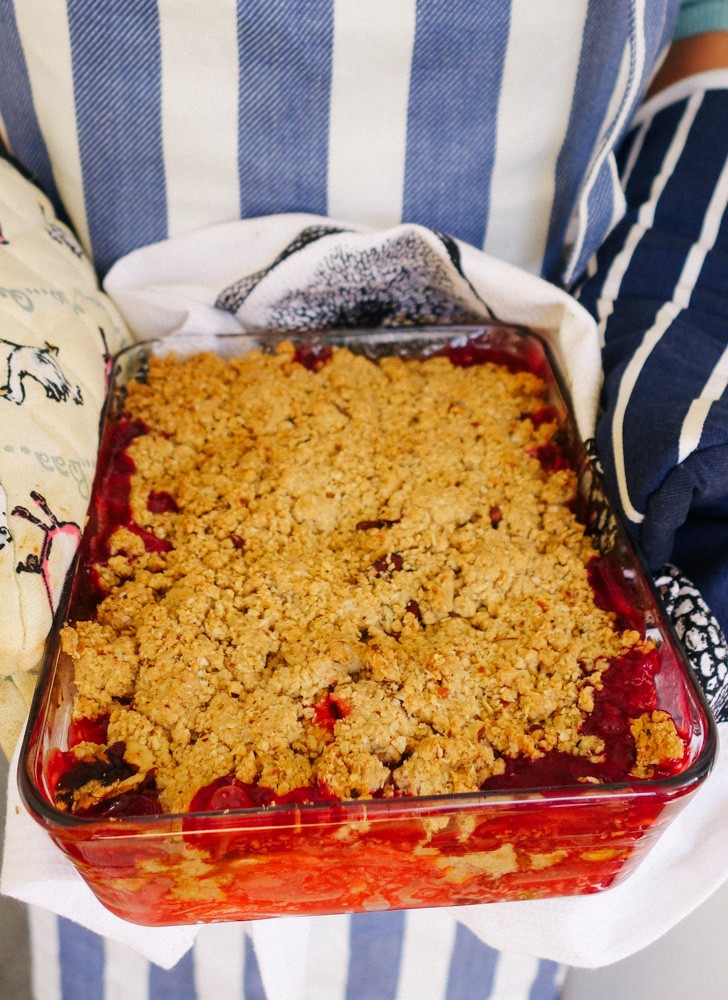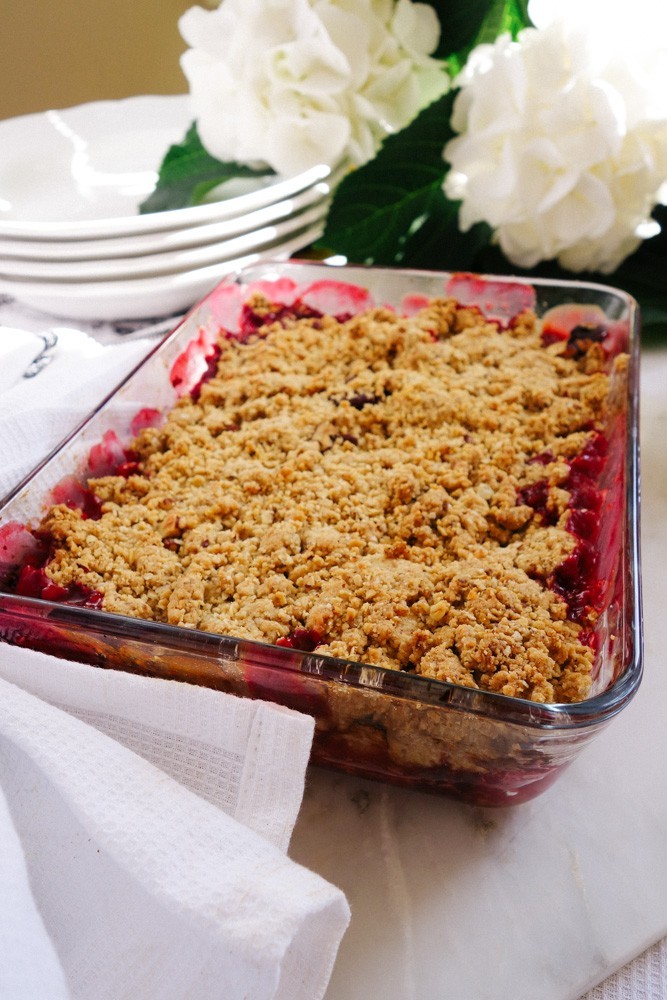 Serve up big scoopfuls to eager, wide eyed friends.
Savour the delicious smells and steam rising from the middle.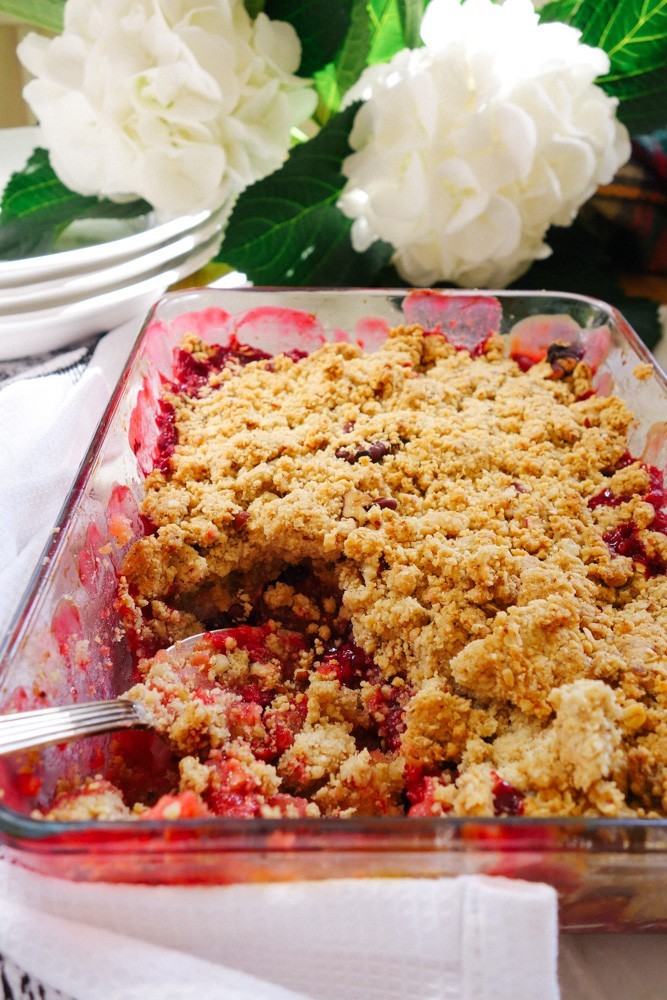 And top with something cooling. My personal weapon of choice is this stuff: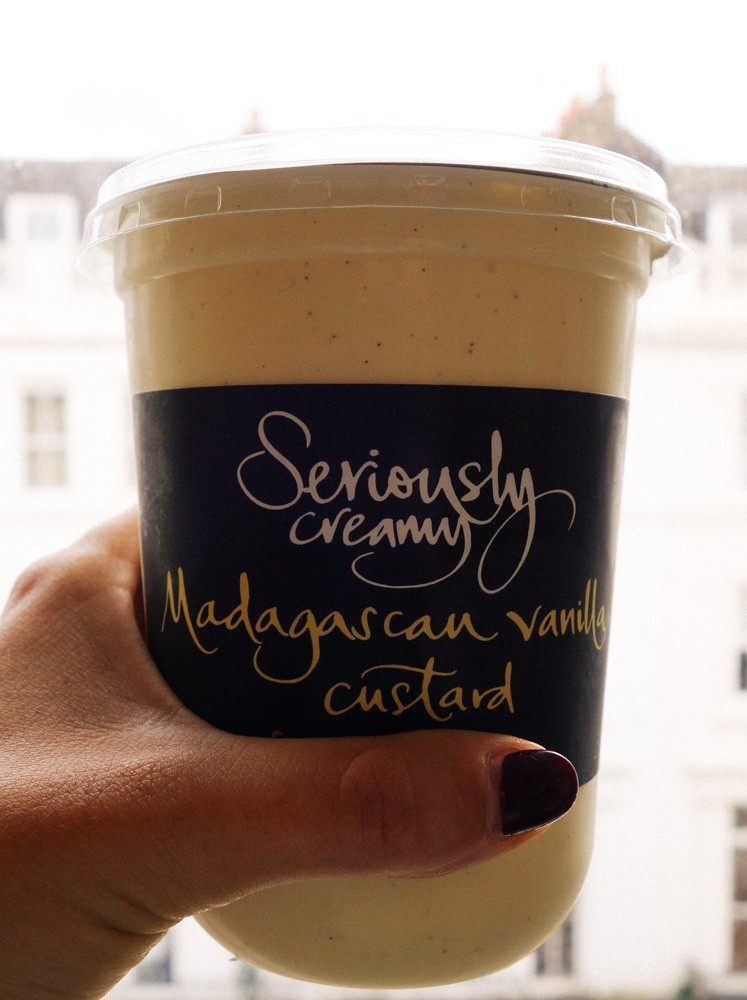 (You can always pour it into a nice jug if you don't want people to know you're cheating with shop-bought custard… but I have absolutely no shame, and you know all my secrets anyway!)
Now if you'll excuse me, I'm off for a bowl of those leftovers!