I had one afternoon in Paris.
Having jumped on the train and nipped in for a lunch meeting, I found myself footloose and fancy free for the remainder of the day.
There was only one thing left to do, collect a feast of macarons from Ladurae and meet my friend, who lives in the 8th, for a picnic.
It's true, Ladurée is a bit of a tourist trap… but who cares! I think it's wonderful.
Inside the pastel green doors, you step into a cave of marble & gold. The ornate ceilings, iron lamps and impeccably turned out staff give it a sense of pomp and tradition.
The air is thick with the smell of chocolate and pastry and there's the faint tingle of excitement all around, as people who have come from all over the world, wait for a chance to pick out their favourites.
The macaron field is carefully harvested by a collection of girls in pinnies. Their hands flurry quickly and expertly over the sweet jewels, plucking them to place into pretty little boxes.
Whatever you fill your box with, promise me you'll get a chocolate, a raspberry and a salted caramel one?
As far as I'm concerned, they are by far the best of the bunch!
Although the pastries are pretty special too…
I took my bounty to Parc Monceau.
We sat near the pony tornado (more popularly known as a carousel) and dug in to our treats.
Now, if you've kept your promise and ordered at least one raspberry macaron, and one chocolate macaron… then you have to promise me that you'll do one more thing.
Take on in your left hand, the other in your right.
Now alternate bites.
They go SO well together, you'll wonder how you ever survived without them!
That's enough promises, you can just tuck in now!
Petit Bateau jumper (white / navy / sailor)
Dune boat shoes (soft as butter and so comfy!)
[iframe frameborder="0″ height="120px" scrolling="no" src="http://currentlyobsessed.me/api/v1/get_widget?wid=29&blog=The%2BLondoner&product_ids=n_13862328,n_15885850,4a25721fadc036fb61705406825b5774,n_15357350,n_12549574&rows=1&cols=5&brand=1&price=0&hover=1″ width="600px"]
Charlotte Olympia cobwebs // Silver May acorn
Silver May Honey Bee stacking rings
Later we took a spin around the gardens, admiring some the most beautifully dressed yummy mummies and children I've ever seen.
We collected French conkers, to take back to my nieces. (Never underestimate the value of a good, strong conker.)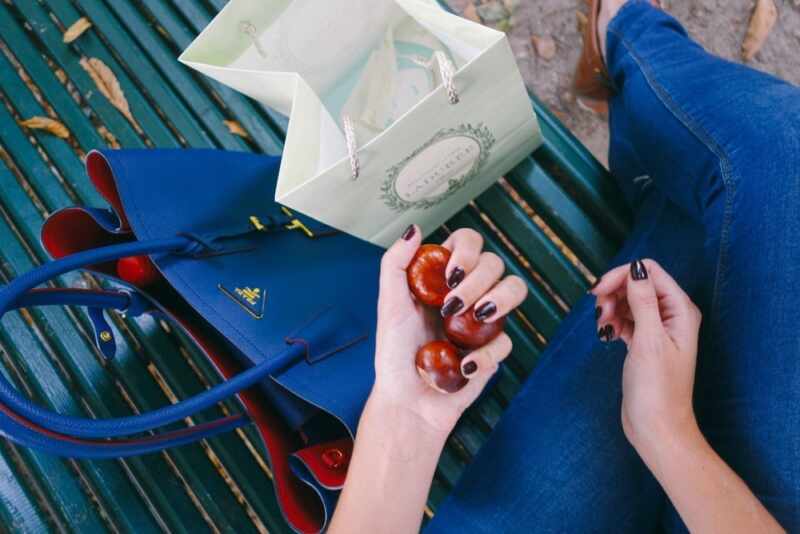 We sat against the trees that are slowly slipping into their Autumn attire and surrendering to the season.
Before heading off again.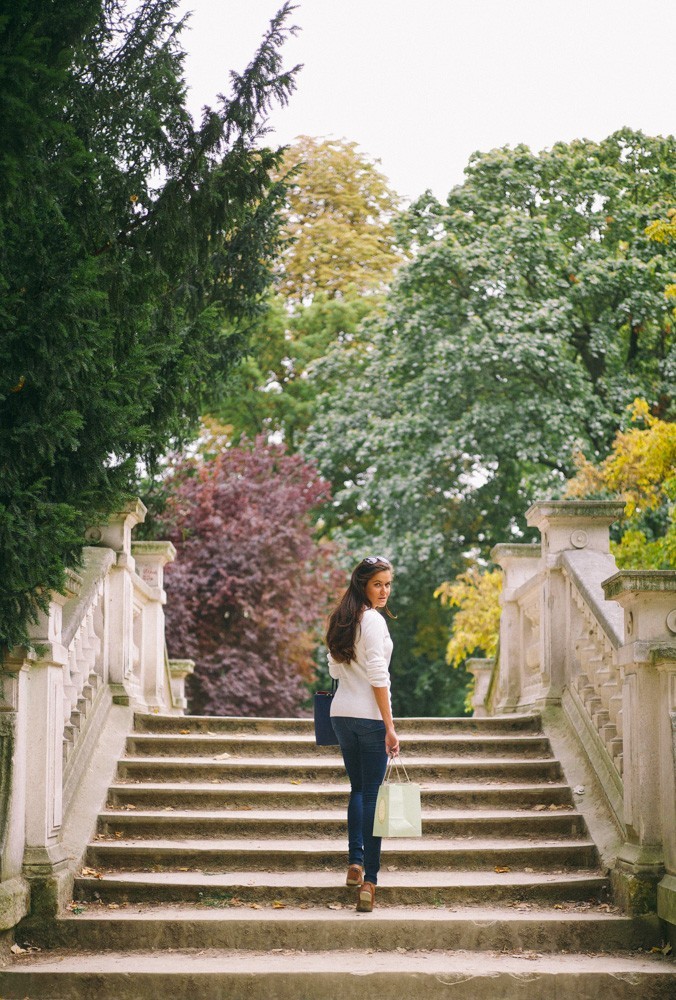 Us Londoners are so lucky to have Europe on our doorstep…
I really need to make more it and hop the channel more often!