When I left you yesterday, we'd just been joined by a couple of friends.
Dan is an old friend from LA and Halcy is his gorgeous (model) girlfriend.
They've been bumming around Europe for the summer so we convinced them to dip down just a little further south, and hook up for some poolside cocktails in Morocco.
We slurped on round after round of frozen daiquiris, strawberry margaritas & mojitos.
The sun slowly crept away, leaving us wallowing in our sparkling pool.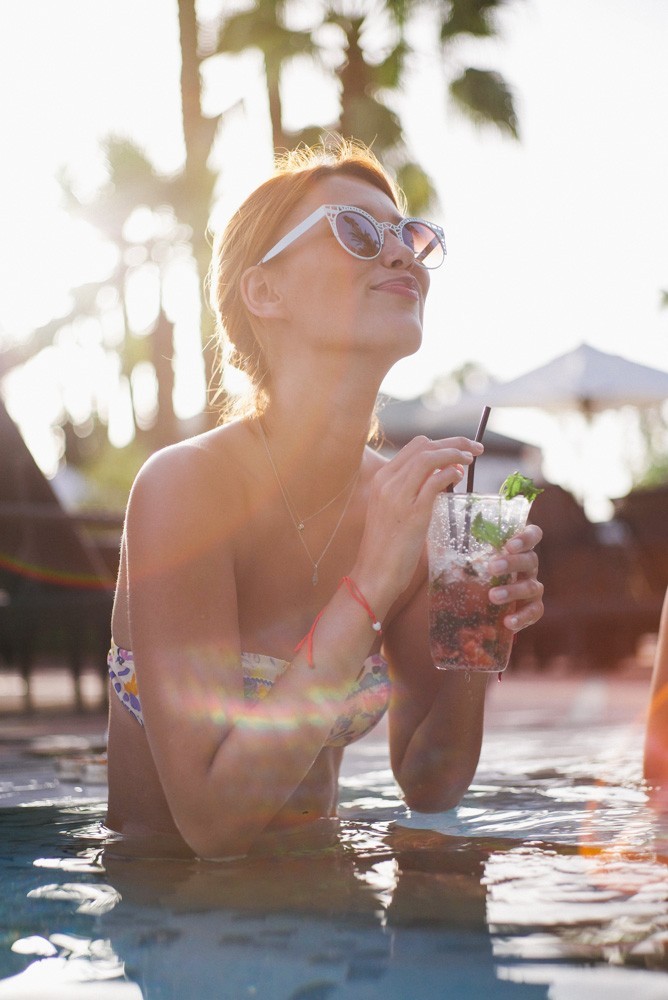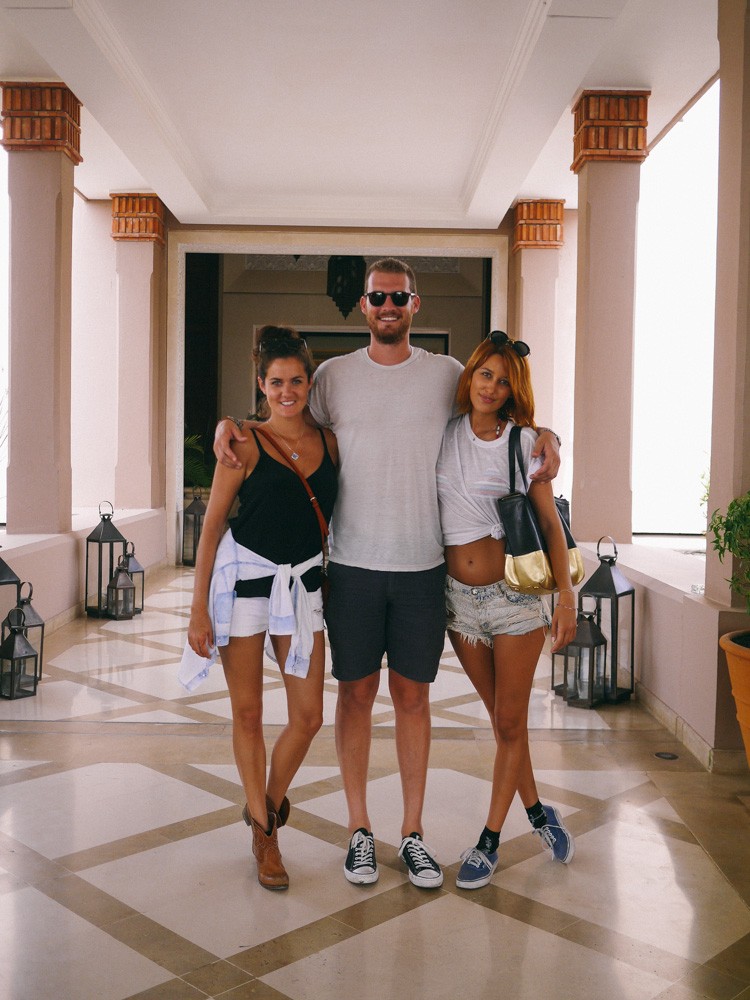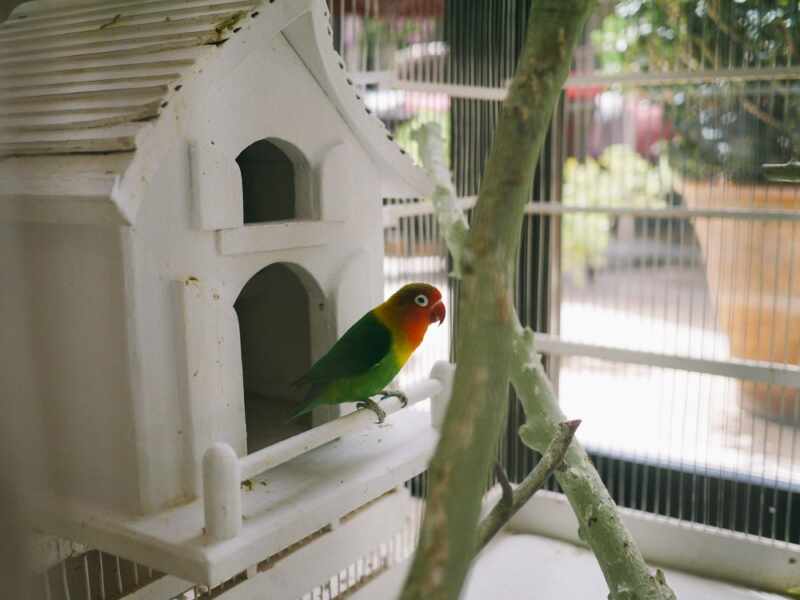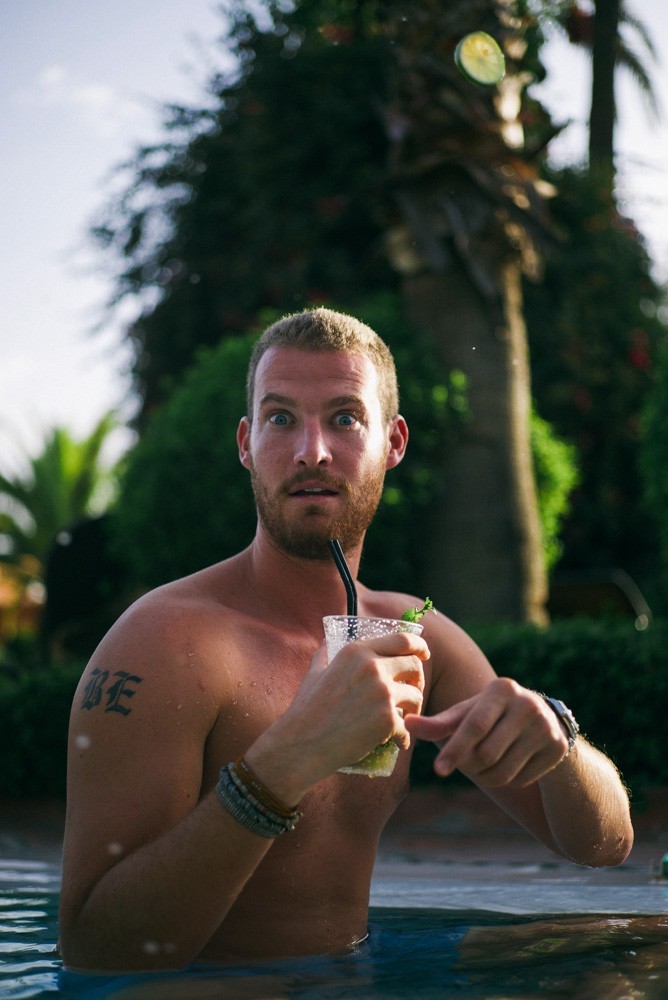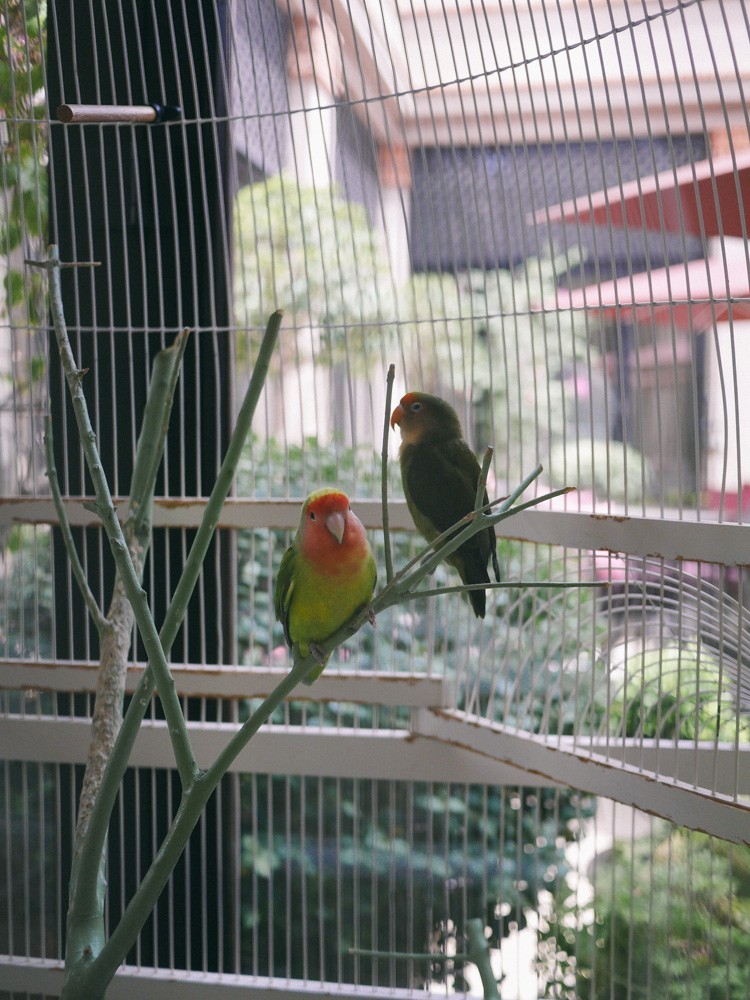 As the evening breeze swept in, we abandoned our drinking post and headed into the city.
In Marrakech, the universe circles around the main square, and we weren't the only ones making our way there.
The main square, or Jemaa el Fnaa, is totally mad.
The best way I can think of describing the sensation of walking through it is; sensory overload.
You're completely immersed in another world. One where people shout, sing, grab you, hiss, spit, fight and cajole. Men run at you with hissing cobras, trying to wrap them around your neck, while another grabs you by the arm and tries to show you the sheep skull he's cooking on a rack over an open fire.
There are carts filled with oranges, dates, nuts and soaps.
Huge steaming pots of snails cooking in their own juices.
Everywhere you turn there are monkeys on chains, horses clopping by and rugs totally covered in coiled desert snakes.
The smell of hot horse, orange juice, petrol and burning coals is one you wont soon forget!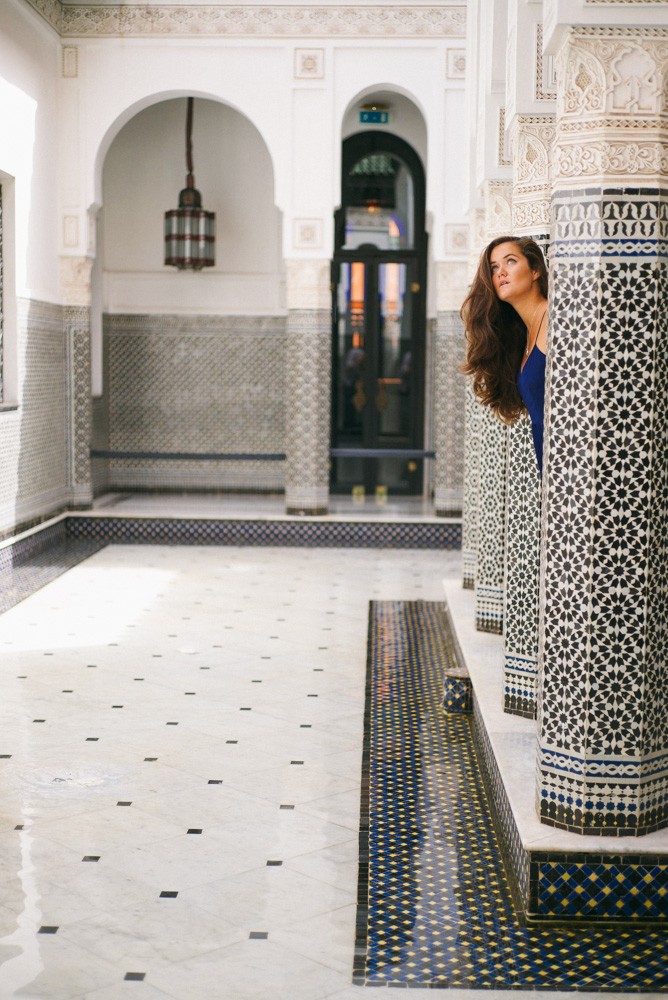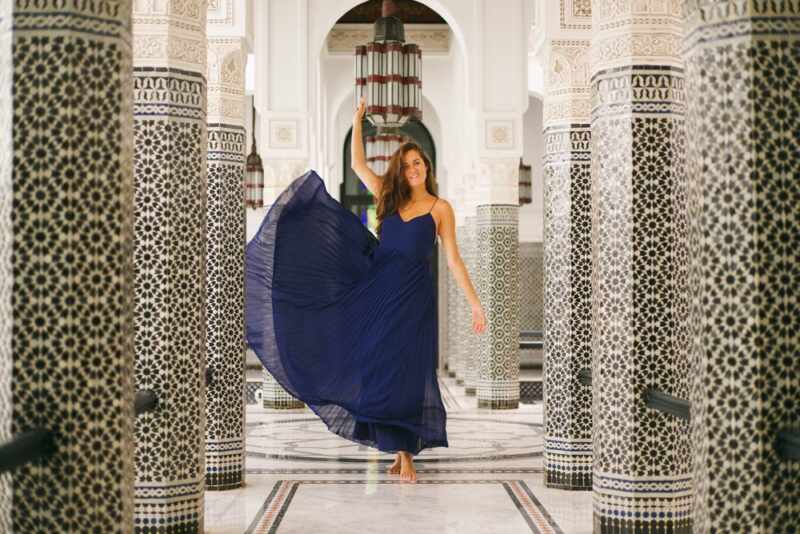 Asos maxi dress (half price) // Gucci bag // Silver May bee necklace // Madewell sandals
[iframe frameborder="0″ height="120px" scrolling="no" src="http://currentlyobsessed.me/api/v1/get_widget?wid=29&blog=The%2BLondoner&product_ids=n_14482870,n_12720642,n_13712578,e211dd8f25cc60a39e9df8529246842b,n_13201714&rows=1&cols=5&brand=0&price=0&hover=0″ width="600px"]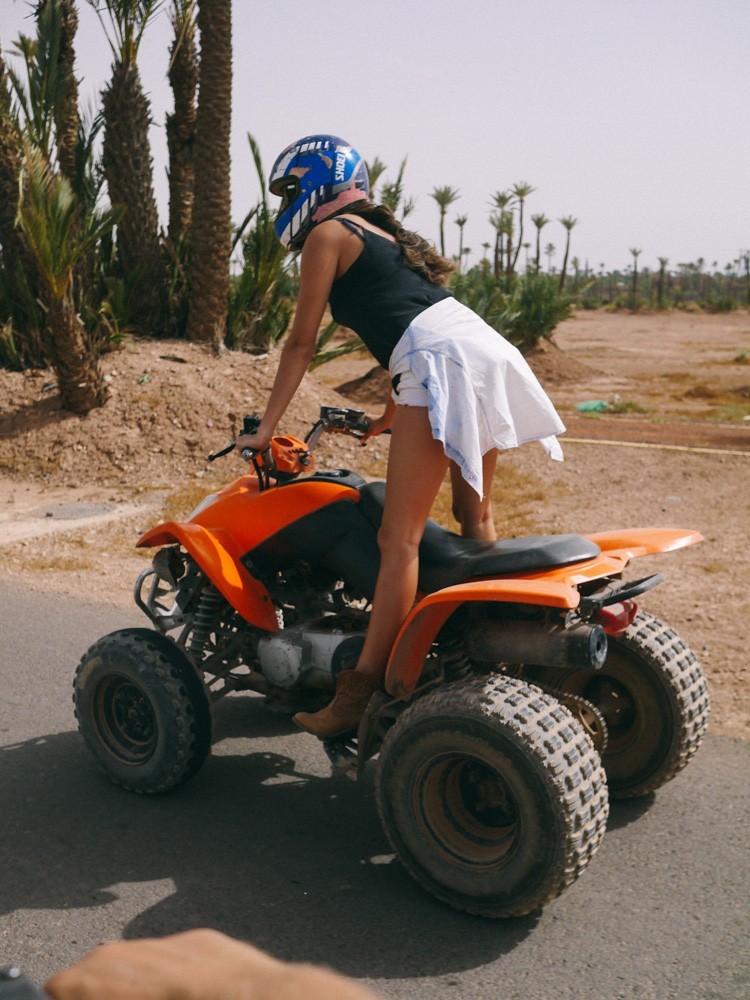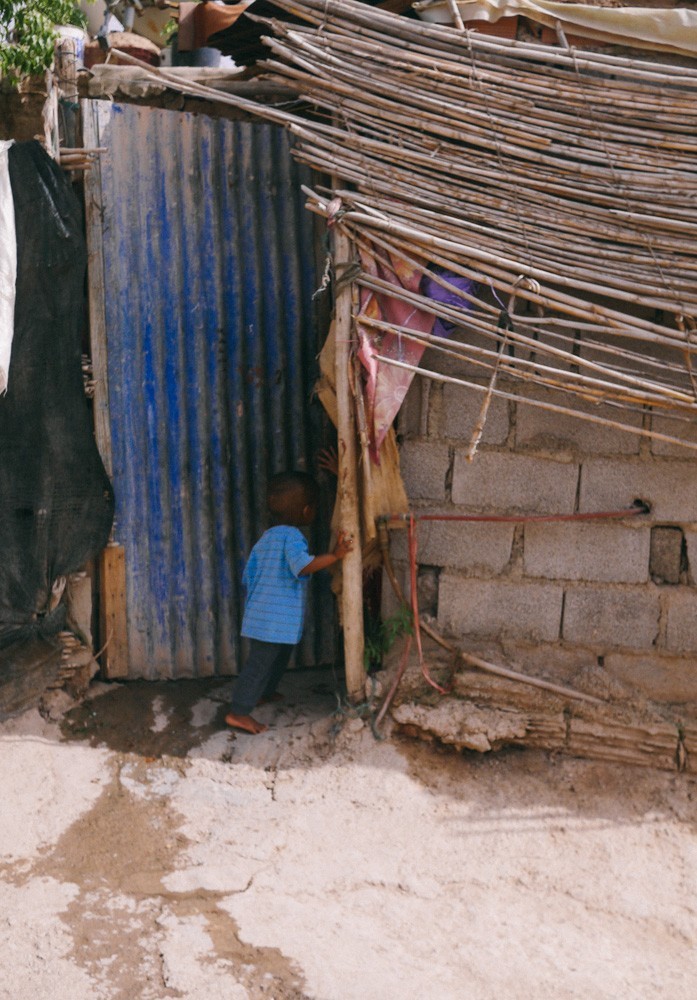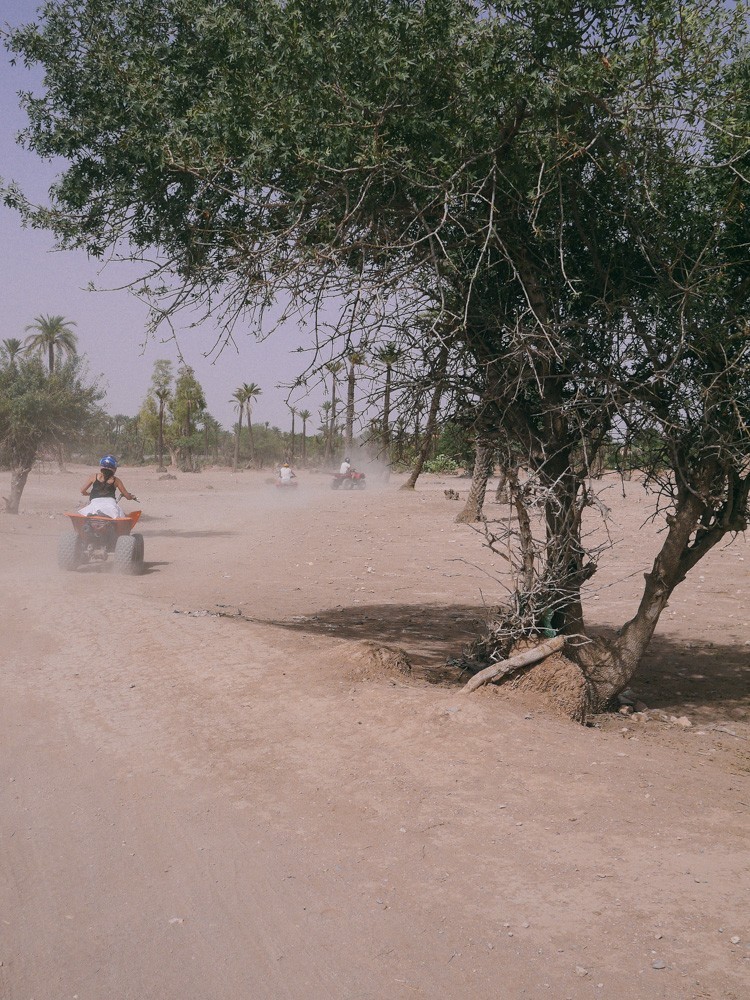 It can be overwhelming but the trick is to be firm, say no thank you and keep your sense of humour about the whole thing.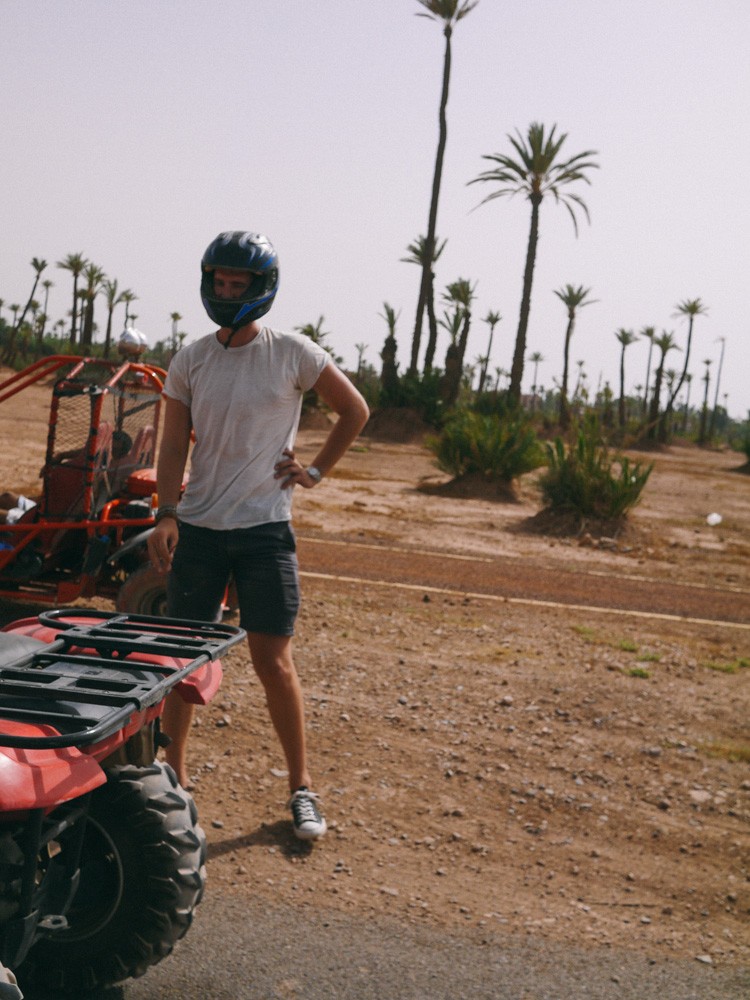 If it all gets too much, climb the stairs at one of the ringside cafes that surround the square.
Here you can sit and peer from your tower onto the madness below.
With a nice cup of tea, no less!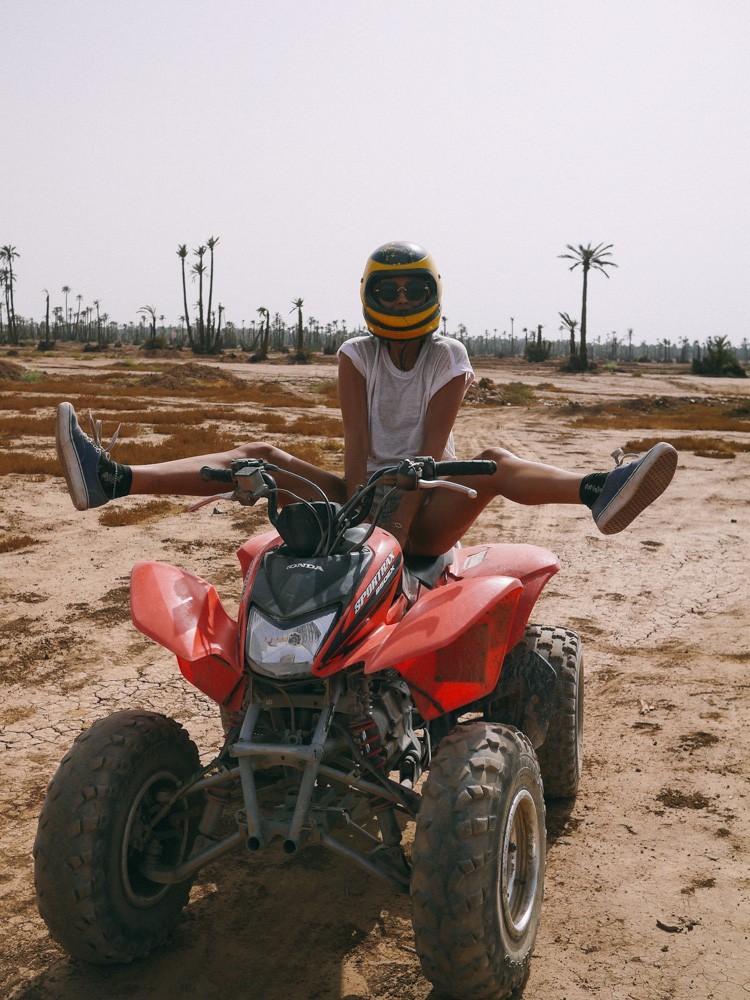 H had been desperate to get her hands decorated since arriving, so we went down to the street for some pro henna action.
With swift and steady hands the local women painted ours.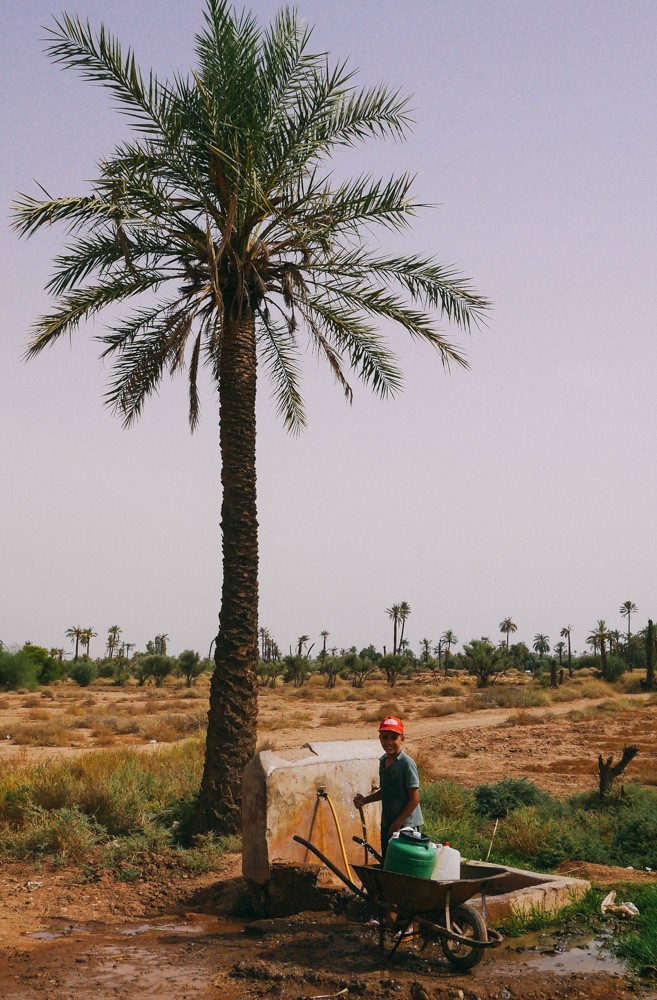 Using a syringe they squeeze out the dye as they draw, it's a marvel to watch!
Remember, whatever you buy in Marrakech, you need to haggle.
When we asked the price they quoted 800rad (50 quid!) each, in the end I think we paid 100 between us (which is about £7).
As a tourist they try and take you for all your worth, because the chances are they wont see you again. Haggling is expected. If they wont come down on price don't be afraid to say "no thank you" and walk away. Either they'll call after you with a better price, or someone two meters down will be selling the same thing and you can try again!
You never need to worry about getting thirsty in the square.
There must be a hundred orange juice stalls!
I have no idea how they can all make money, but a huge cup of the stuff is around 20p.
As the darkness closes in around you, you start to see the steam rise.
Things really heat up as the kitchen stalls start to compete for diners.
The sound of people calling out their wares mingles with the chatter from the hungry crowds to make a bewildering sea of noise.
The whole place quite literally glows.
I've never been anywhere quite like it.
Now, I would love to tel you that we supped on a mix of street snails, lamb brains and spit roast chicken in the square… but that's not quite true.
We chickened out and had dinner back at Mamounia instead.
Which, let me tell you, felt like an oasis of calm after our adventures in the square!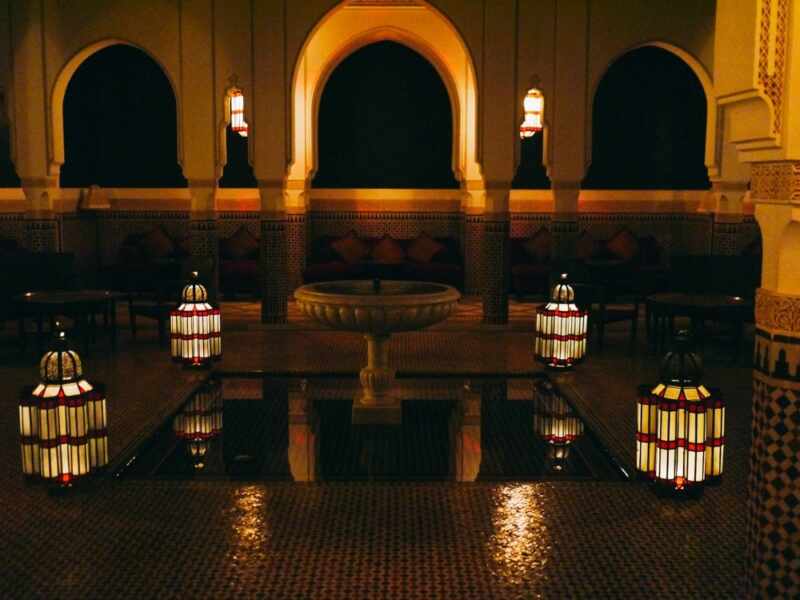 More home inspiration!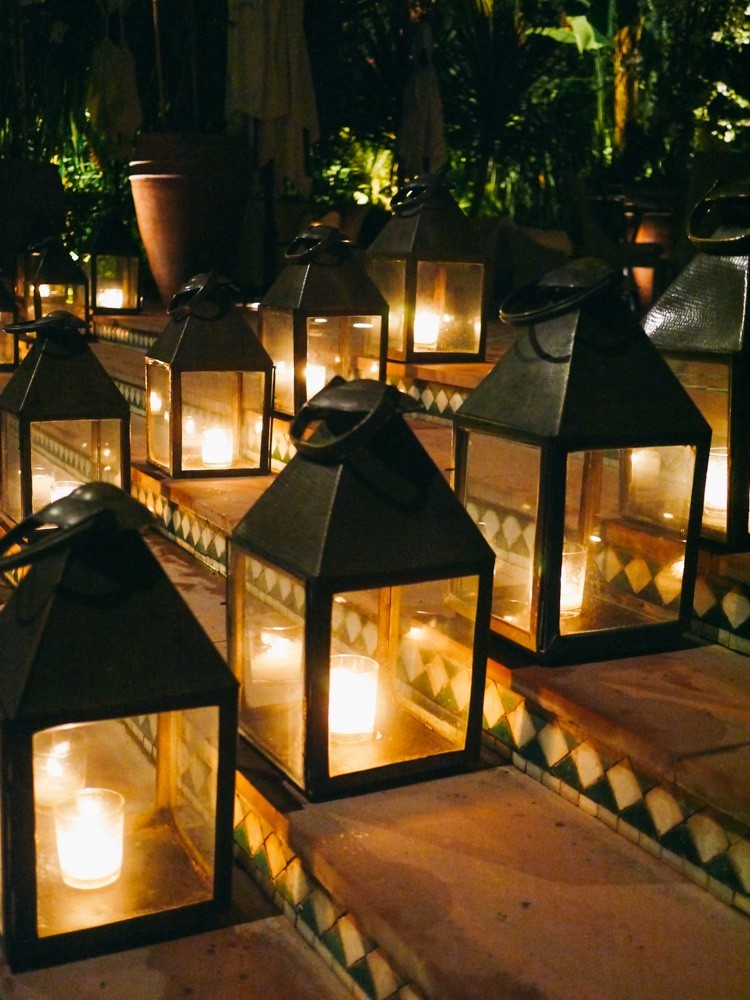 We took our candlelit seats under fluttering canvas, with the moon just shining through.
We started with nibbly bits.
Before moving on to tagines and hot pots of braised meats, fruit and veg.
All piled on top of couscous.
Serenaded by a Moroccan band, we drank crisp, cold wine under the moon and chatted late into the night.