The chap and I finally got around to going on an adventure together.
Not a work trip, just a proper holiday where we could both relax and enjoy spending time together.
We took the late flight to Marrakech (we flew Royal Air Maroc and there must have been about 6 other people on the plane!) so landed at around midnight.
We stepped off the plane and were immediately engulfed by the warm, dry air. Like stepping into a hot bath after a day in the rain.
The airport was a hive of activity. People pushed, shouted and scuttled around looking either busy or lost. We drifted towards the seemingly never ending queue to have our passports checked, but spotted a man holding a "Mamounia" sign just before it. We went and said hello, and before we knew it we were being ushered off to a back room. "Oh shit." was our natural thought process, so were pretty relieved to find we were being taken for tea. After a bumbled conversation in French, the man took our passports to be stamped, raced back to get us and glided us right past the queue of sleepy, glaring travellers.
Someone scooted off to pick up our bags, we slipped into the back of one of the fanciest cars I've ever seen, and we set off into the night, in search of La Mamounia.
Now, I've stayed in some cool hotels but I've never stayed anywhere that gives you airport treatment like that!
We checked in and snooped around our new home.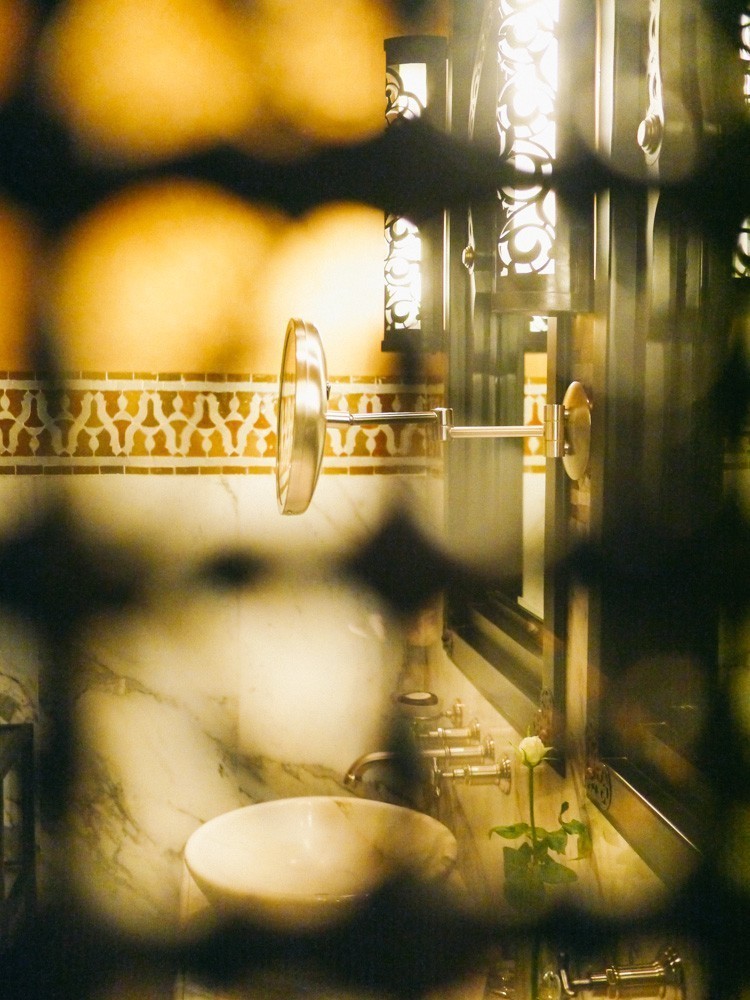 I'm a real sucker for white marble, so fell instantly in love with the bathroom of my dreams…
Every little detail was finished to perfection.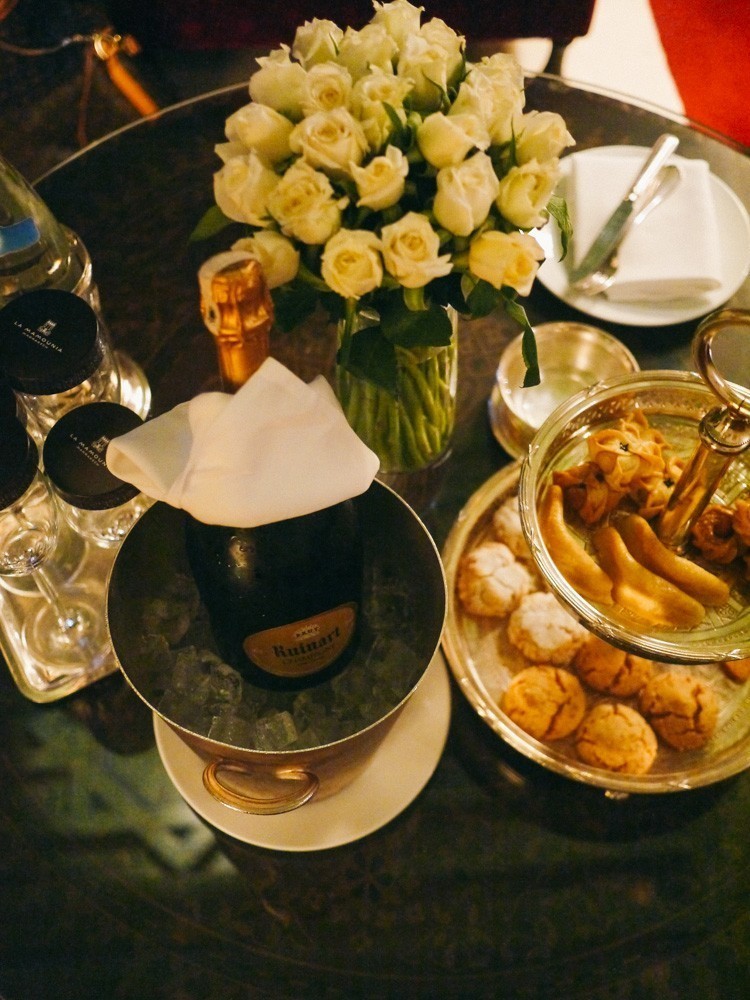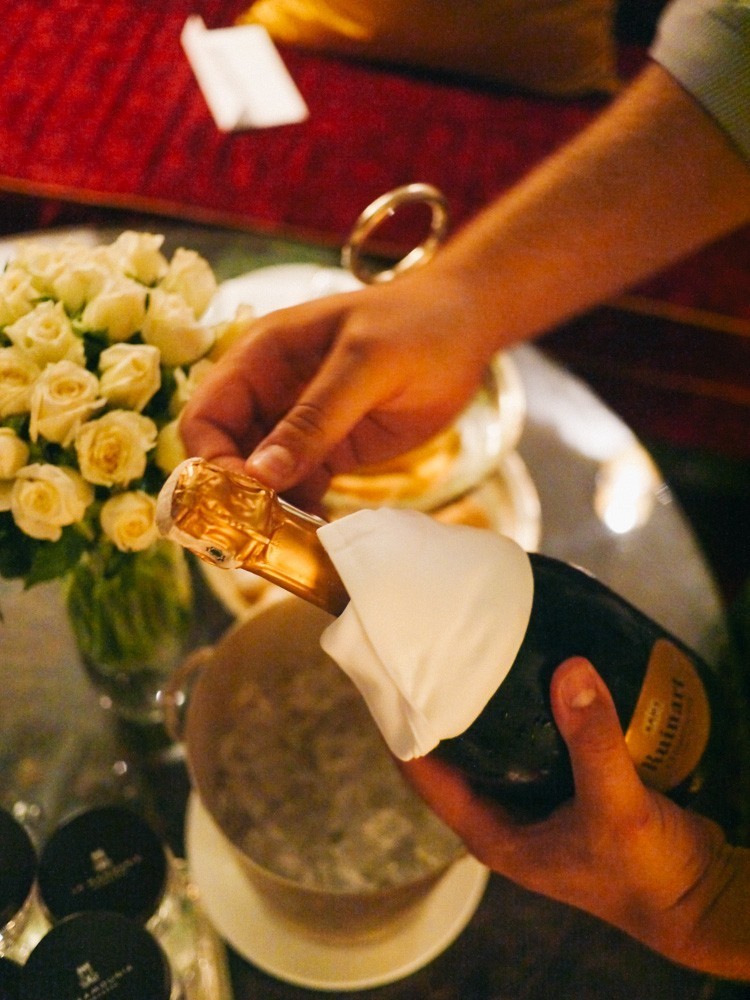 We ordered a midnight feast and ate it out on the balcony.
We looked out over the gardens and on to Marrakech, accompanied by nothing but the sound of trickling fountains, singing cicadas and the gentle knocking of ice cubes in our glasses.
THEN the two wild party animals… went right to bed.
We had breakfast by the pool, under crisp white parasols.
Before setting off to explore the grounds.
Croc sandals (Don't laugh but they are the comfiest things I have ever owned!)
[iframe frameborder="0″ height="120px" scrolling="no" src="http://currentlyobsessed.me/api/v1/get_widget?wid=29&blog=The%2BLondoner&product_ids=41fef9e6913b9b3dc52df7ad083a7651,n_14442034,n_14429990,n_13967974,n_12556831&rows=1&cols=5&brand=0&price=0&hover=0″ width="600px"]
We found an ice cream shop that I got very excited about, but it was closed… so I vowed to return and exact my revenge on every single flavour.
In the meantime, we busied ourselves with finding the very best sunbeds the pool had to offer.
And naturally celebrated with the obligatory hotdog shot.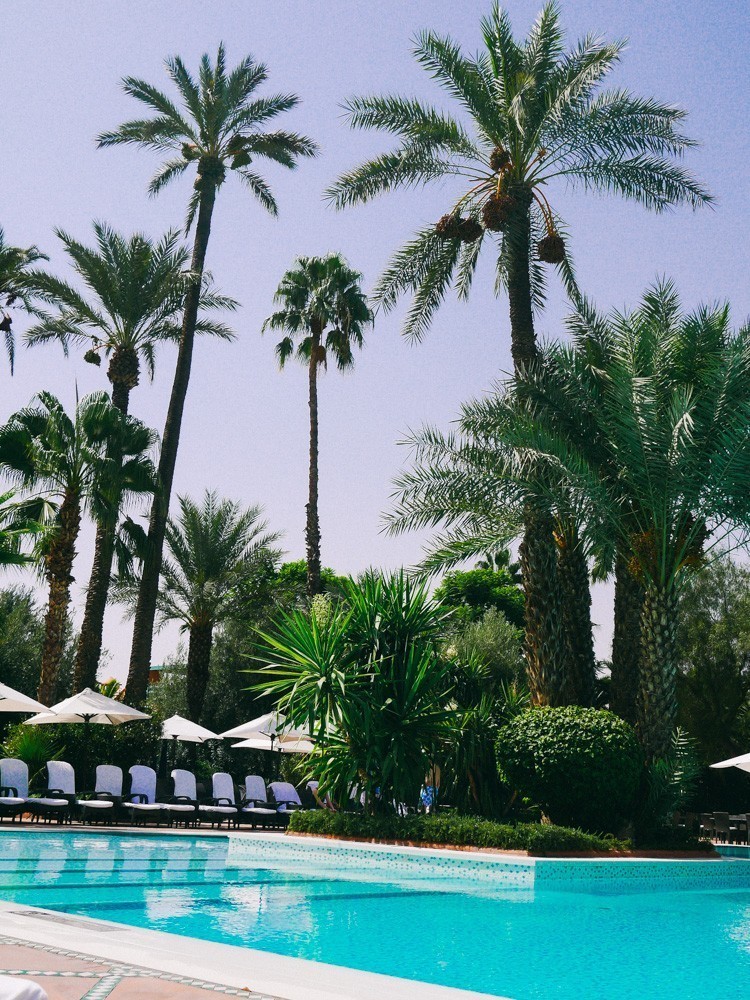 We slathered ourselves in P20 and sank into the water.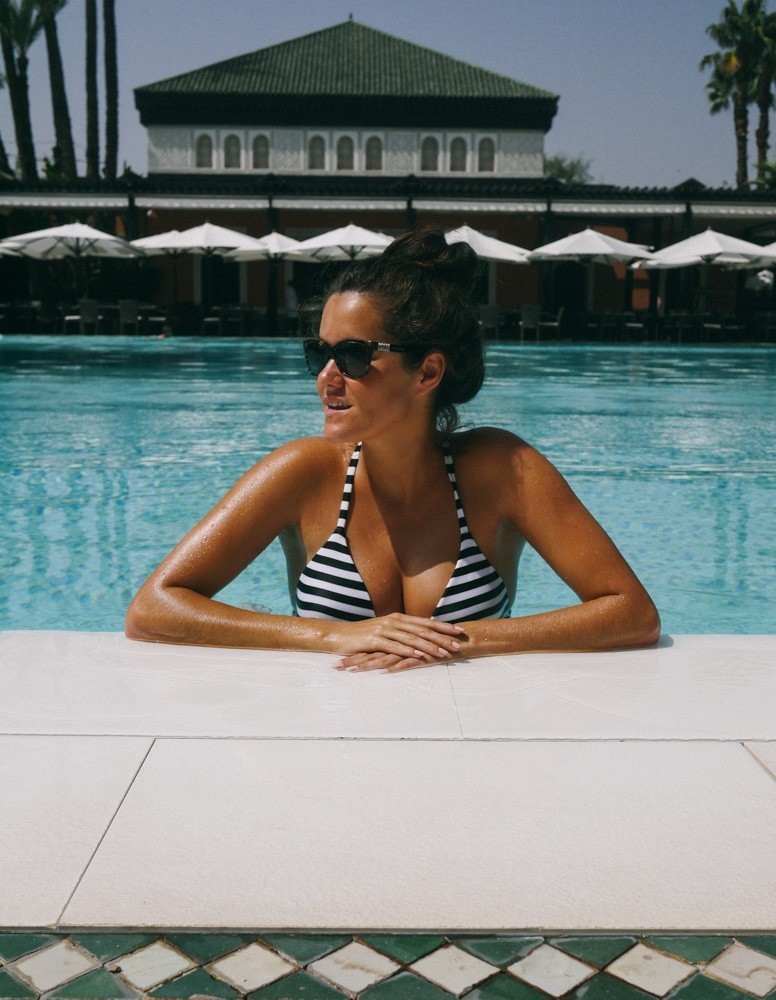 I was particularly enamoured by the mermaid tiles.
Is this an age thing? After 25 do you suddenly start noticing home details & building materials?
One beautiful pool and I'm all set to move to LA, buy a house under the palm trees and build my very own, Pinterest worthy, mermaid pool.
You know what? I think it's finally happened.
I've turned into my mother.
We had lunch by the water.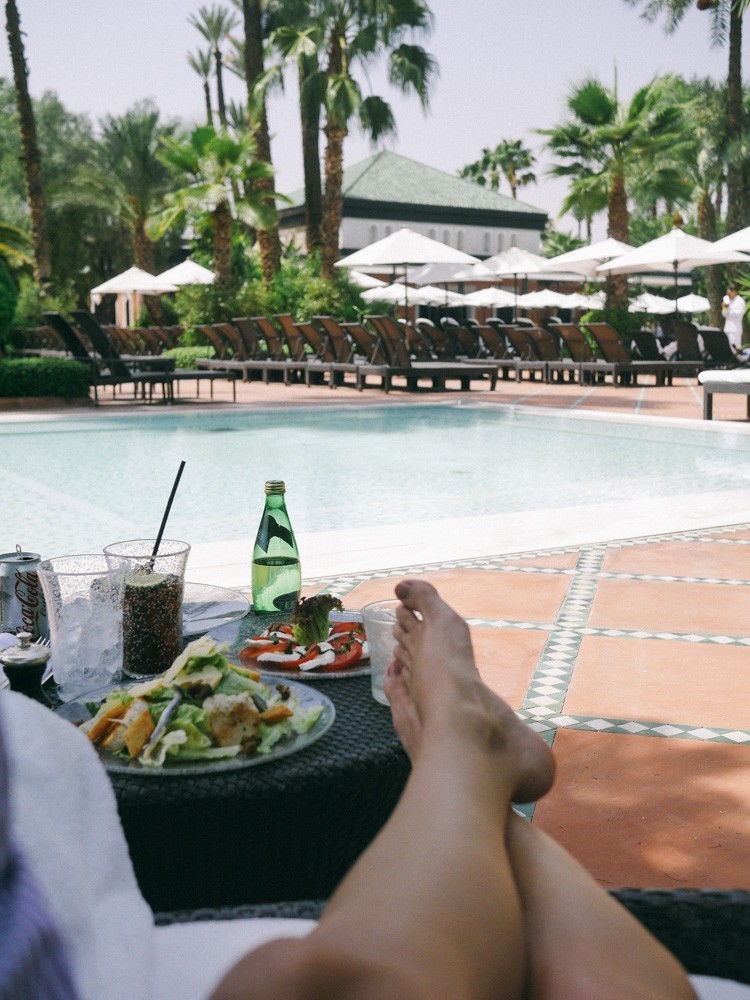 Having over indulged way too much this summer and having completely ignored the hunger scale, I've recently been making an effort to get back to my Anti-Diet principles.
After just a few days I saw a huge difference in the way I felt, how my skin looked, and the tyre I was starting to get around my middle buggered off!
Keen to keep it that way, we had delicious, fresh salads.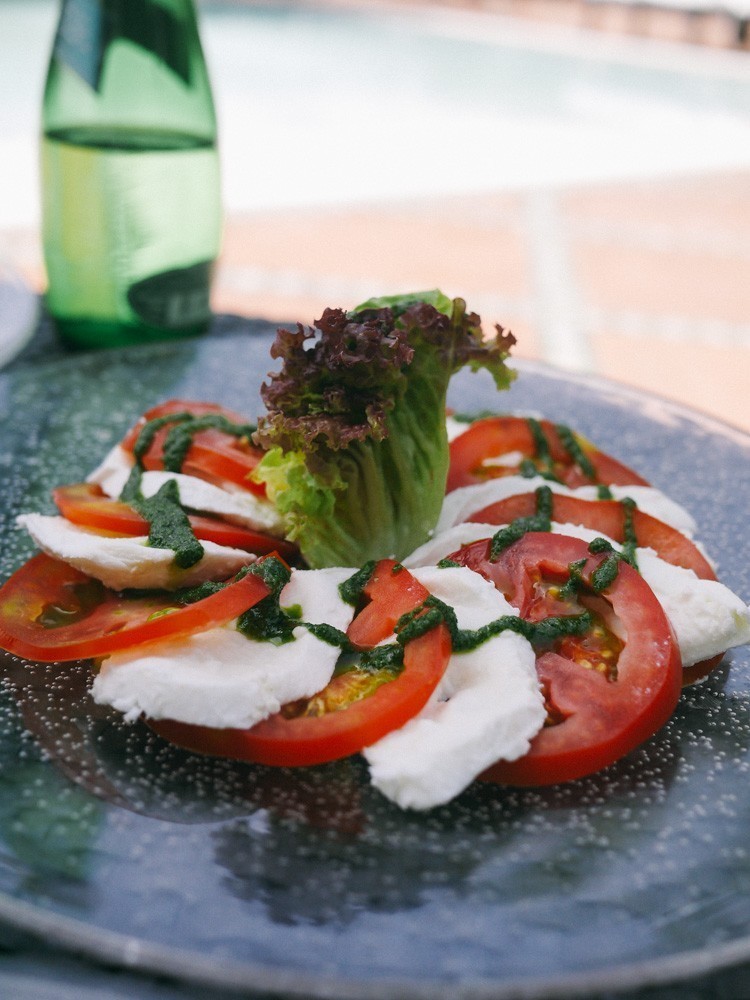 And snoozed it all off in the shade.
Or as close to "shade" as I like to get.
[iframe frameborder="0″ height="120px" scrolling="no" src="http://currentlyobsessed.me/api/v1/get_widget?wid=29&blog=The%2BLondoner&product_ids=n_13712858,n_14442546,n_14442522,n_14442518,n_14442502,n_14442498&rows=1&cols=5&brand=0&price=0&hover=0″ width="600px"]
As the sun lost some of its vigour and the harsh light turned to gold, we moved on to cocktails.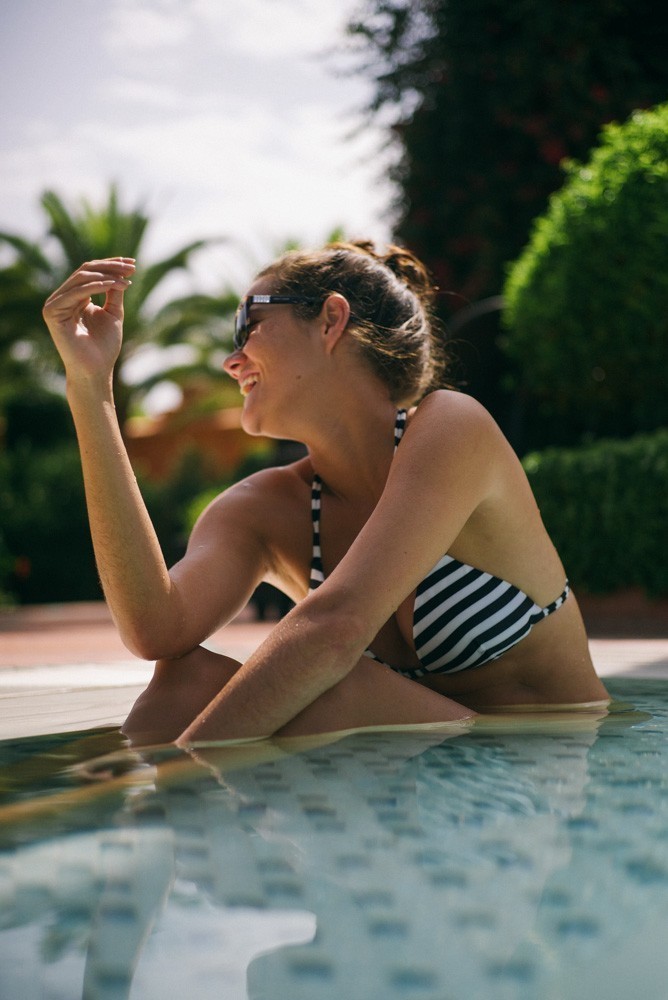 And were joined by friends from the US.
They've been doing a bit of a Euro-tour and came down to meet us in Marrakech.
But I'll tell you all about that tomorrow, as, as usual, I've taken far too many pictures to fit into one post!