This was not the most adventurous of days.
You know when you try and spread cold butter on to bread? It's all stiff and useless, isn't it? That is pretty much how we felt when we left London. Uptight, cold, a bit stiff and useless! So this was something of a defrost day.
Just some time together, exploring La Mamounia and unwinding.
Slowly softening up and melting back into each other's company.
Our "no working" rule lasted exactly five minutes!
But to be fair, nothing really feels like work when this is your office…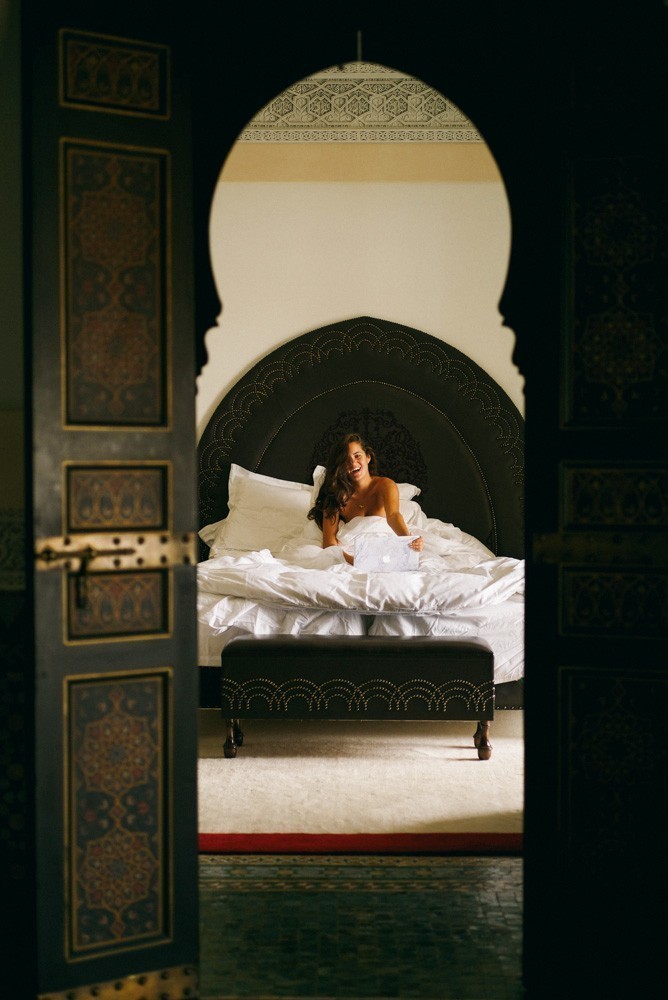 After breakfast in bed, we took ourselves off for a snoop.
Mamounia opened in the 1920s. Winston Churchill described it as 'the loveliest place on earth' when trying to coax Franklin D Roosevelt over for a visit.
Much more recently, interior designer extraordinaire, Jacques Garcia revamped the whole place. He's the chap responsible for the sumptuous surroundings of Hotel Costes in Paris, and Laduree.
The place is not only steeped in history, but it's played host to some of the most incredible talents, and is just exquisitely beautiful.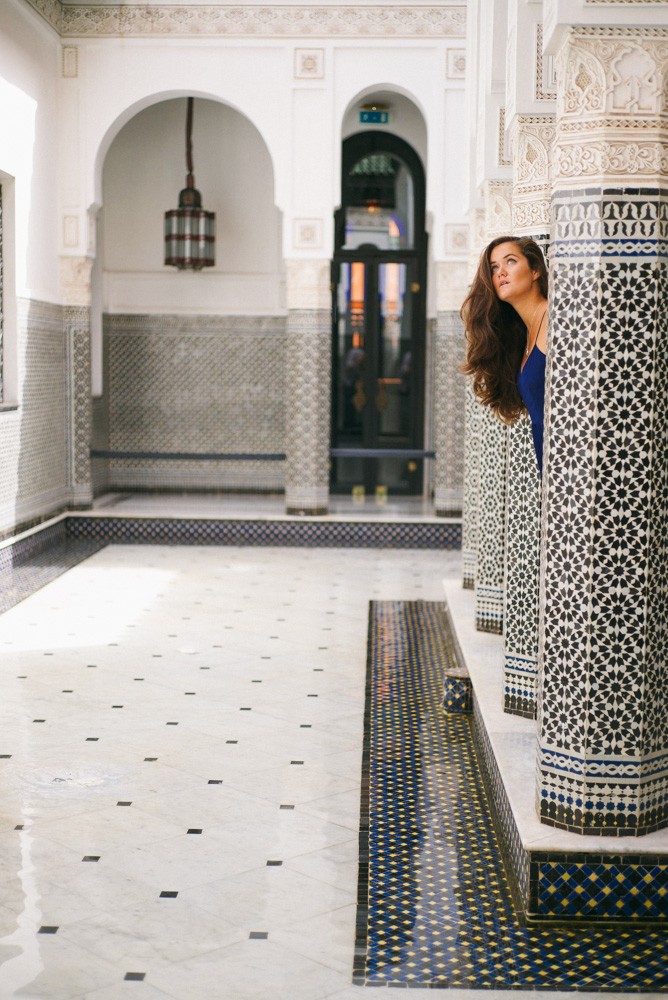 It's tough not to get swept away with the romance of it all!
So, like many a starlet (and hopefully a few of the grumpier politicians) before me, I took a little spin around the courtyard.
My pleated dress is from asos, but my necklace is very special to me.
It's a new design from my sister, Aunt Sponge*.
(*If you've ever read James & The Giant Peach, you'll remember that he had two wicked old aunts. One was short and plump, the other tall and pointy; Aunt Sponge & Aunt Spiker. These are our knicknames. To our nieces, we're simply known as Sponge and Spiker.
Here's hoping the never read the book!)
Anyway, this is a piece from her new porcelain collection. I like it because it feels like it has history. Like it's been forged from something broken, something imperfect, but lovely. That just because it's gone through hard times and has essentially fallen apart, that it can still become something new and be treasured.
Which is something I think we can all relate to.
My obsession with tiling grows stronger by the day.
Maybe there should be a name for those of us with this affection?
Rep-tiles?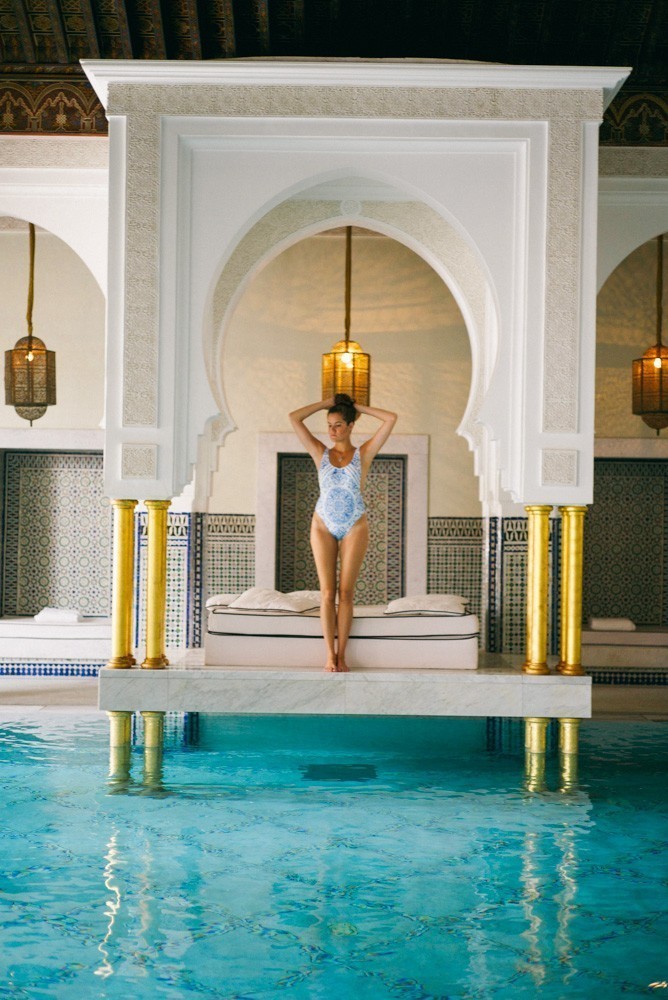 Can this please be my bedroom?
We spent a considerable amount of time in the hot baths of the spa.
Apologies for the fuzzy pictures, it was hot 'n' steamy, so we were a bit slapdash.
Is this my dream swimsuit, or what?!
We snoozed happily between dips.
I almost feel guilty for not having the most exciting of days, but isn't that exactly what holidays are all about?
[iframe frameborder="0″ height="120px" scrolling="no" src="http://currentlyobsessed.me/api/v1/get_widget?wid=29&blog=The%2BLondoner&product_ids=n_13712842,n_13712854,737474e18c0f26cc3e9d0d9ffe7b8b3a,f7b11d9bb6ee31e3f705fb3f7ae68642,n_13330558&rows=1&cols=5&brand=0&price=0&hover=0″ width="600px"]