G'morning! Custard here.
I heard on the grapevine that a few people have been grumbling that it was about time I put paw to paper again, and do another of my special blog posts.
It's been a while. We all know I'm the real brains behind the operation here, but I'm a very busy chap you see?
I have far too much to be getting on with (keeping an eye on the whereabouts of that damn postman for a start) so I generally let mum keep the blog going in my absence. It's good to keep her occupied, and out of my way (unless I need a tummy scratch, which she's pretty good at.)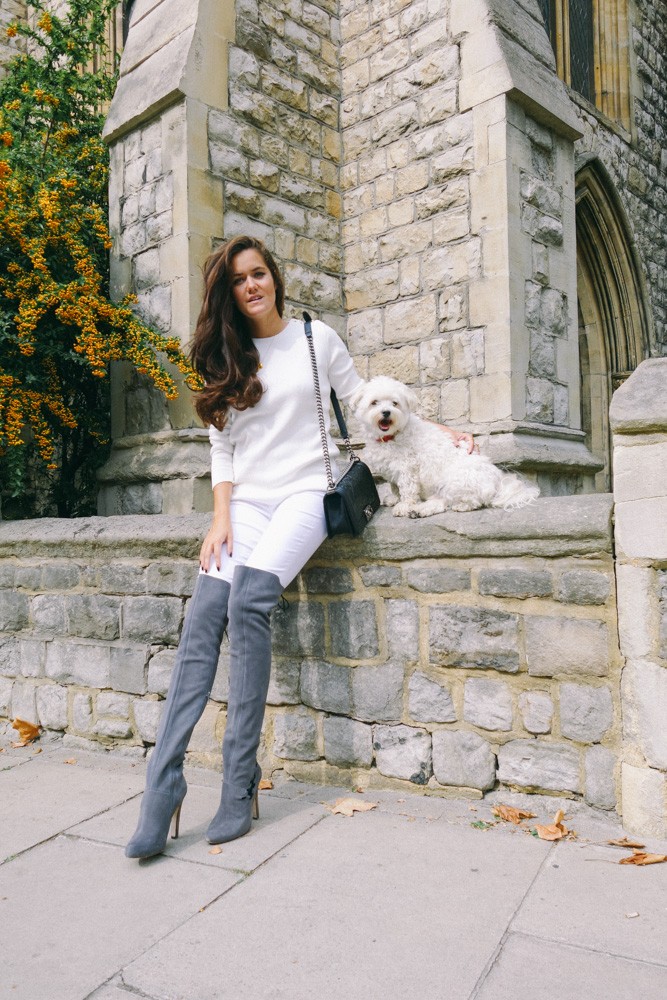 But I'm back in the blogosphere!
Tell a friend, howl it from the roof tops!
We got a call that The Outnet* wanted to make a little video with us. It was an o-fur I couldn't refuse.
*They're the "sale" bit of Net A Porter where most of the designer threads are 50%-70% off. Bargain hunters paradise I imagine… but as they still don't sell collars OR squeeky toys, I have no idea why it's so popular.
They've had some German hound going around fashion week, searching for shoes.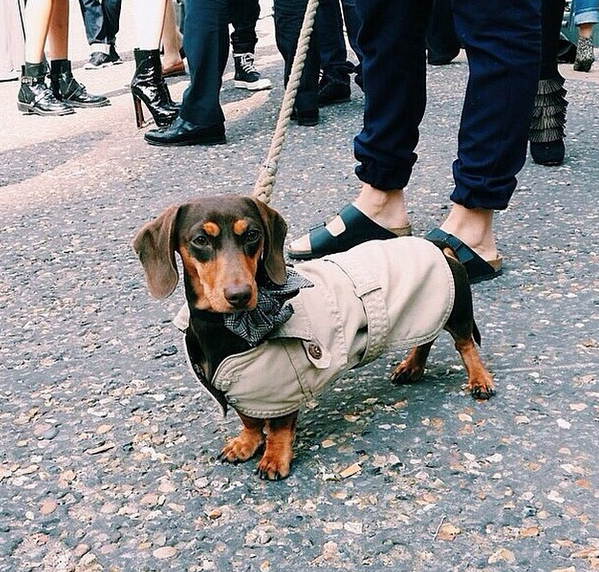 He met every fashionista out there, magazine editors, bloggers, models, designers, all in the name of sniffing out their fabulous shoes.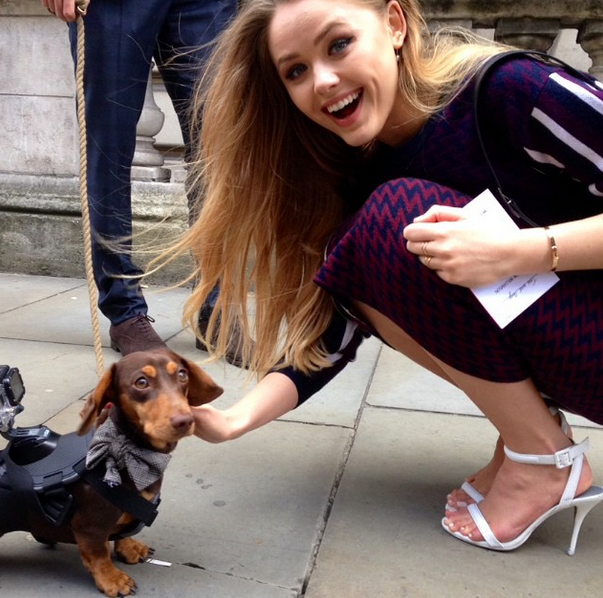 Now, I don't want to say I could have done a better job…
…but let's be honest I could have.
They got a pup in to do a real dog's work. So I knew I couldn't turn down the opportunity to show them my stuff.
I gave mum a few style pointers. You really can't beat white.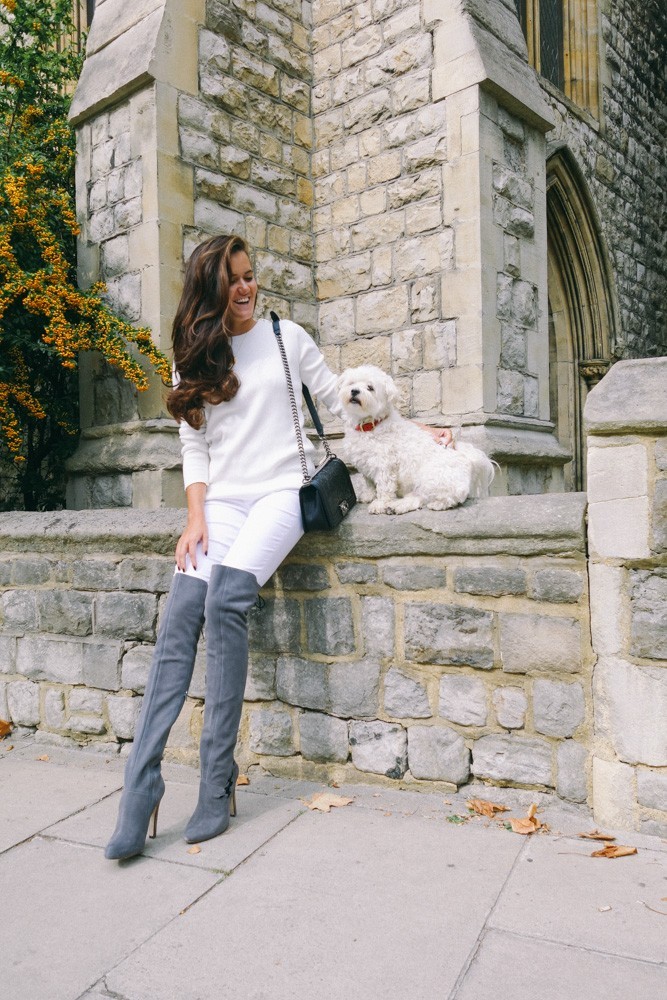 Petite Bateau jumper // AG jeans // Topshop boots // Chanel bag
[iframe frameborder="0″ height="120px" scrolling="no" src="http://currentlyobsessed.me/api/v1/get_widget?wid=29&blog=The%2BLondoner&product_ids=n_13862328,n_5970031,n_14492890,af2e8c356e0660d4728d6213bd90f054,n_15454522&rows=1&cols=5&brand=0&price=0&hover=0″ width="600px"]
We made our way to BBB for lunch.
I'd have liked to have jumped in the Furrari, but it was a nice day so we walked instead.
We were met by a whole team of photographers, camera men and sausage dog trainers.
They asked if I'd be ok to sit on a chair by myself for the interview.
The cheek of it!
Honestly.
I was born for this.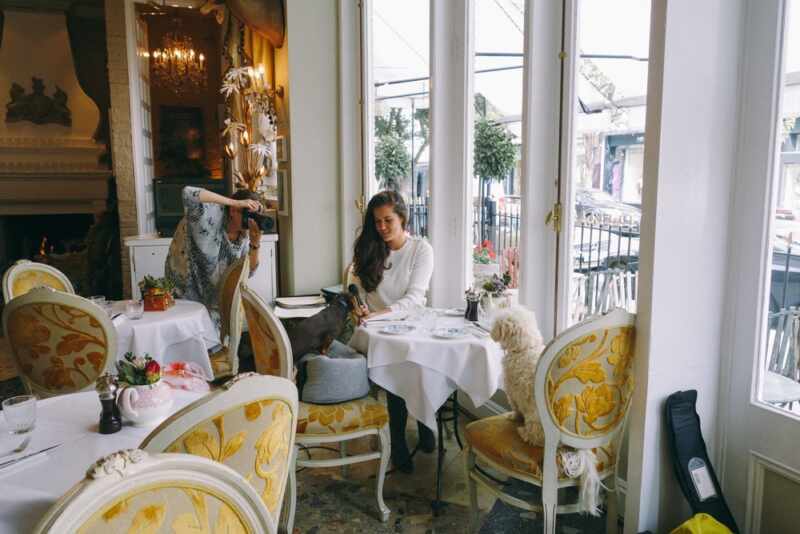 We sat down and started the interview.
Mum had to stifle a fit of the church giggles. For some reason she found the idea of interviewing two dogs rather silly. I don't see why.
It's about time we got down to some serious issues and voiced some sophisticated opinions around here.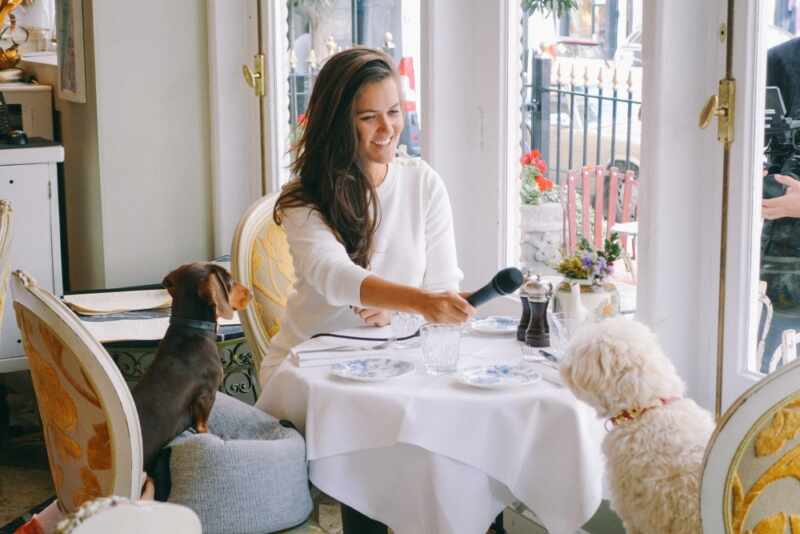 We talked about what Sergio had been up to, while I cracked jokes and winked at mum over the table.
I tried to order a stack of woofles with bacon and syrup, but the waitress just cooed at me and tickled my chin. Not what I wanted but whatevfur.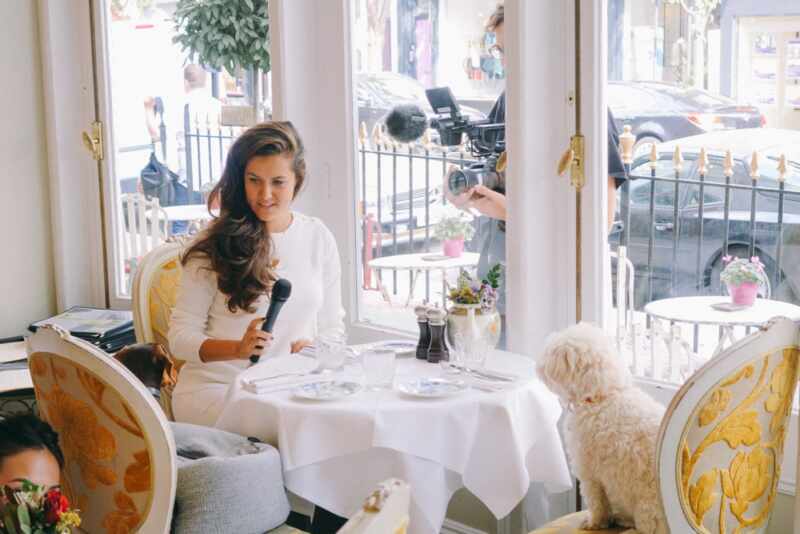 One of my (many, varied) talents (including book-keeping, calligraphy, and fetch) is that I can bark on command.
If you hold your hand to your ear (like you're trying to hear me say something), I'll bark at you and wag my tail.
Now, I'm sure I don't have to tell you that this went down rather well with the crew. They fell about laughing and I swelled with pride.
You may have the looks, Sergio…
… but watch your back, sir.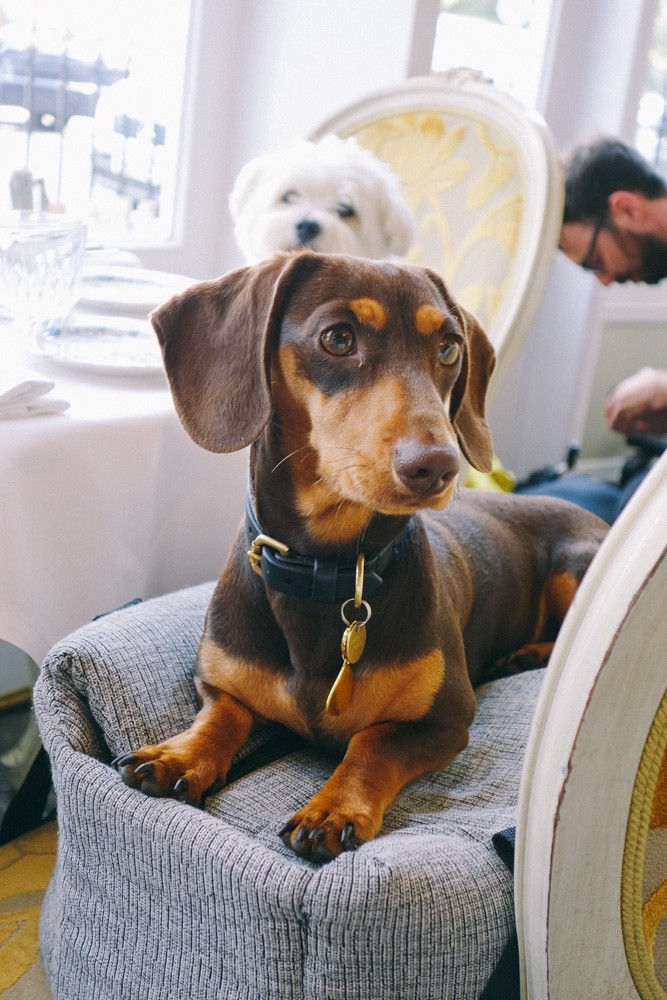 I'm an up and comer.
After filming we retired for cocktails.
Mum had a mojito, I had a Kibble Royale.
She had burrata for lunch.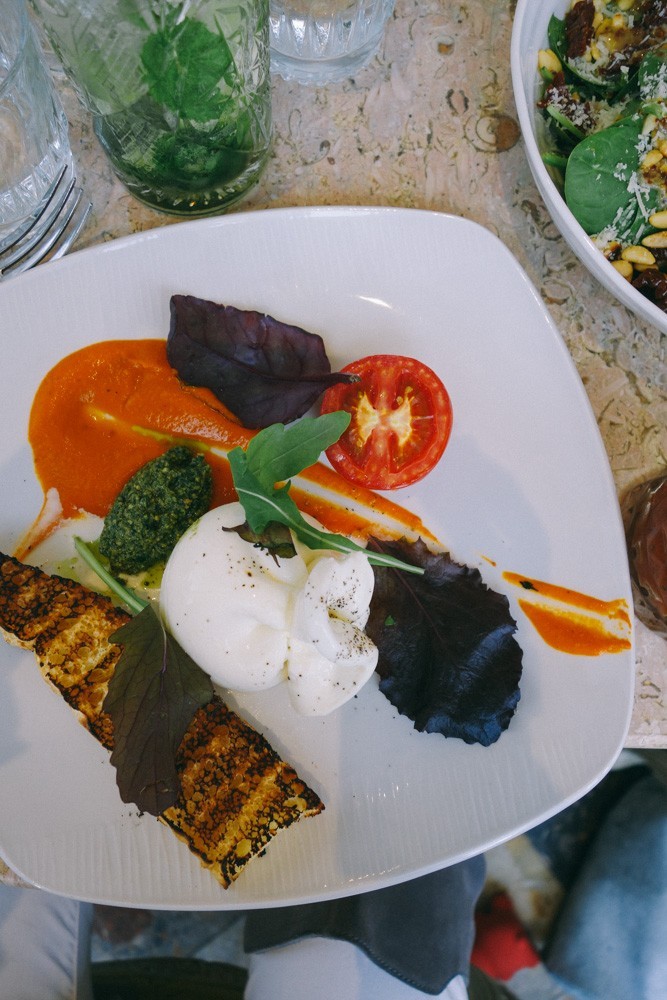 And she slipped me the occasional treat.
Who could say no to this face?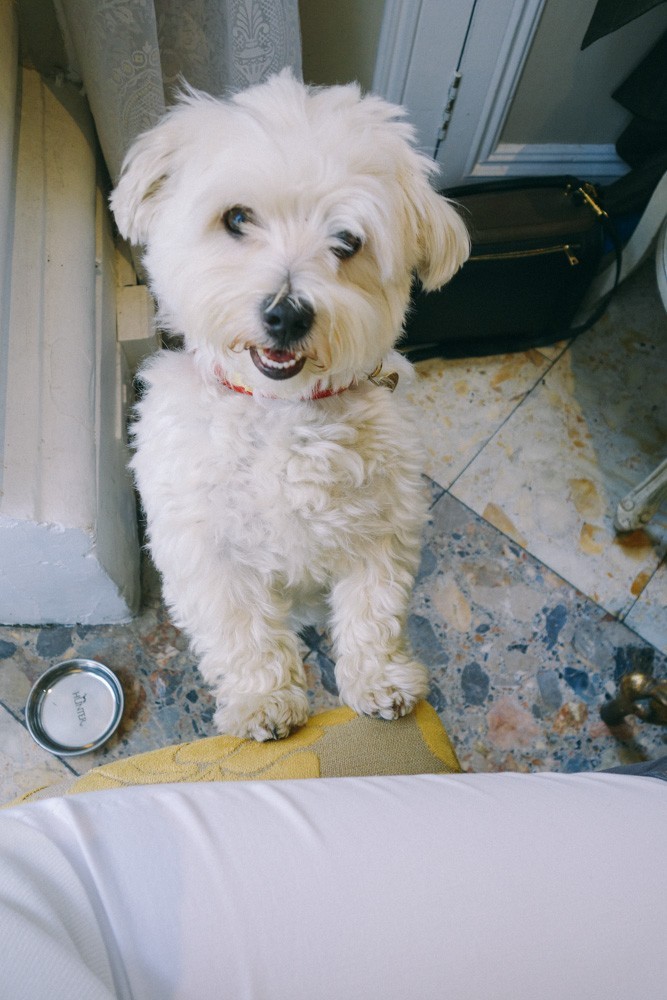 Then we marched off to our next appointment*.
*a cuddle on the sofa that I'd snuck into the diary.
All in all, not a ruff day at all!