Now, don't get excited. This recipe is in no way like Slutty Brownies.
In fact it's quite the opposite.
A low carb, sugar free, deliciously light and healthy meal. There's a time and a place for Slutty Brownies, but if you're following my Anti Diet, then you need to balance them out with some skinny options, like this.
Spaghetti alla puttanesca is an old school Italian recipe translated as "spaghetti a la whore". It's been around forever. People argue about where the name came from; my favourite explanation is that it was popularised by prostitutes and mistresses making it for their clients as a midnight snack, as all of the ingredients are pantry staples (no need to pop out for fresh ingredients). Some claim it's simply a miss pronounciation from the Italian word for "garbage"… slightly less romantic!
But whatever the reason, the sauce is tangy, rich, salty, fresh and requires minimal washing up.
Can you imagine a better midnight snack?!
I replace traditional pasta with Coodles (courgette noodles) just as we did for this recipe.
Deliciously light, crunchy and the perfect vehicle for its slutty sauce.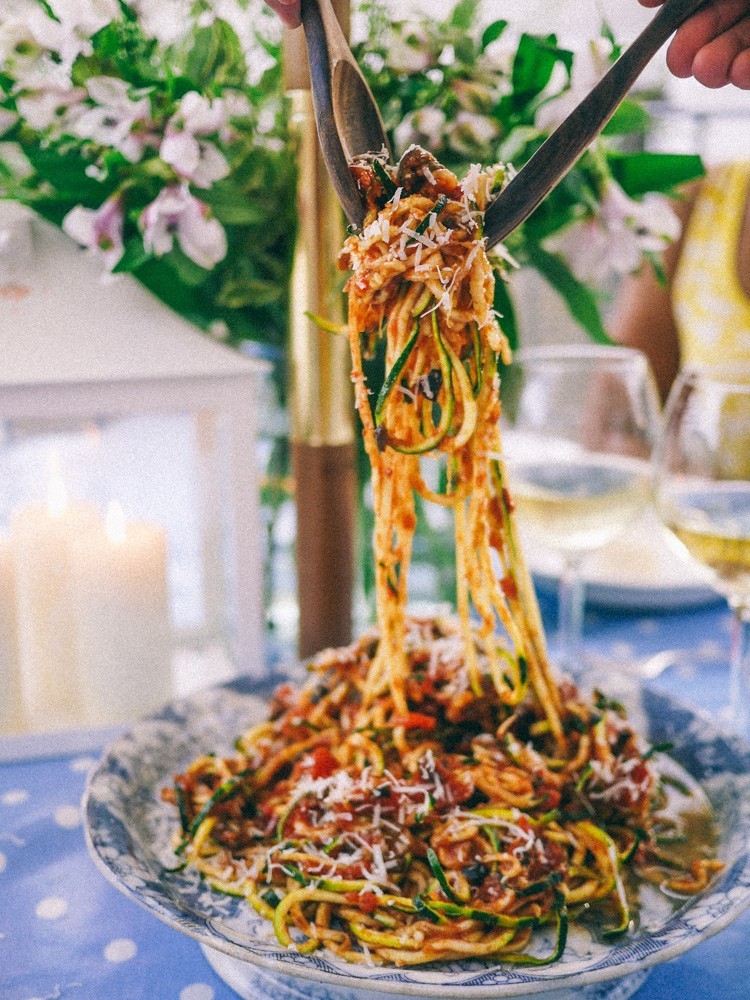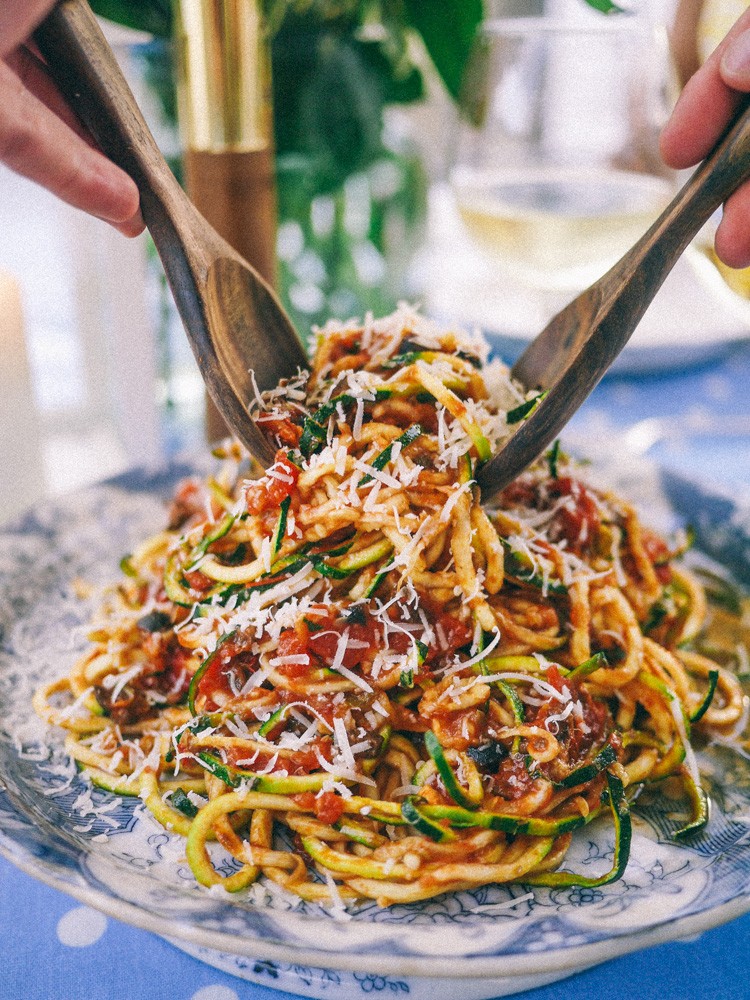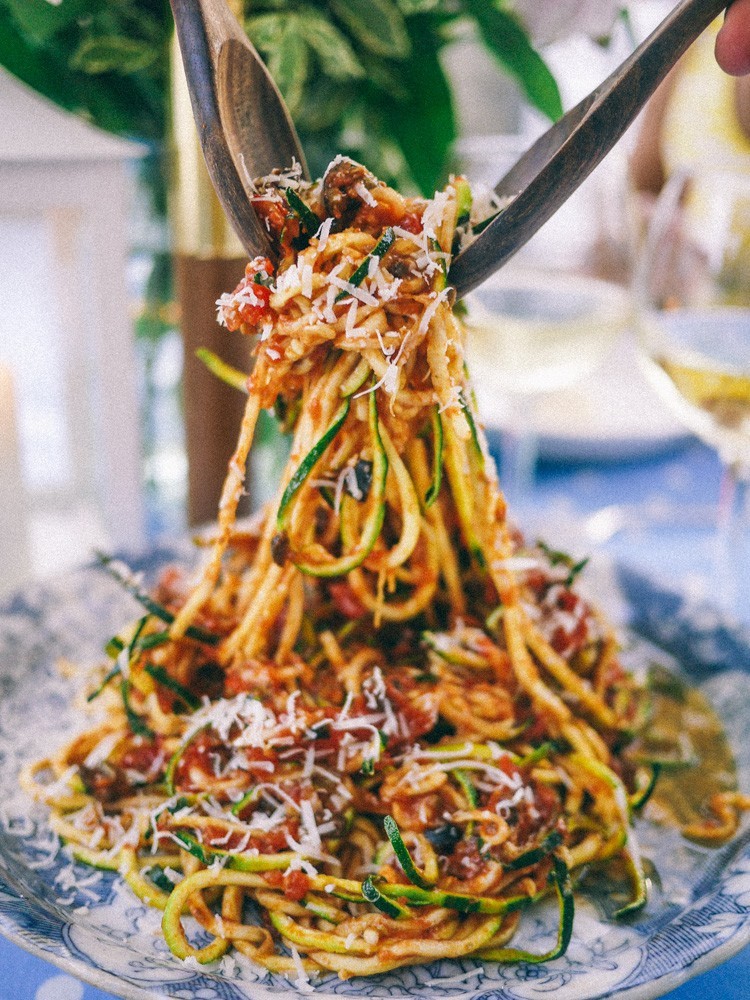 To serve 2 you'll need:
3 courgettes (zucchini)
Anchovies (you wont taste them, they just give a salty richness to the dish)
2 cloves of garlic
Handful of capers
Handful of pitted black olives
Chilli flakes
Tin of tomatoes
Olive oil
Parmesan
Get a pan nice and hot, then turn down to a medium heat. I've been using Jamie's pans and I really can't recommend them enough.
Add a generous glug of olive oil, enough to coat the bottom. Crush two cloves of garlic into the oil. Add three or four anchovies.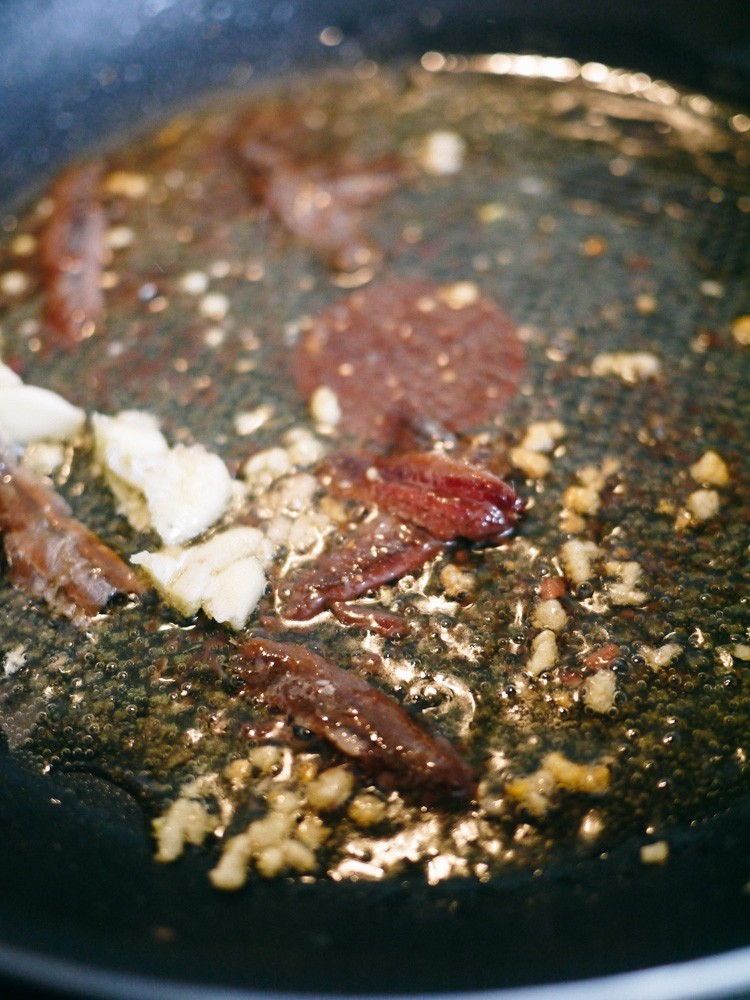 The anchovies should start to disintegrate in the oil and the garlic gently brown and soften. Add a sprinkle of chilli flakes to the sizzling oil.
Roughly chop up your black olives and capers and add them too.
Give it all a good stir around and fry for a minute.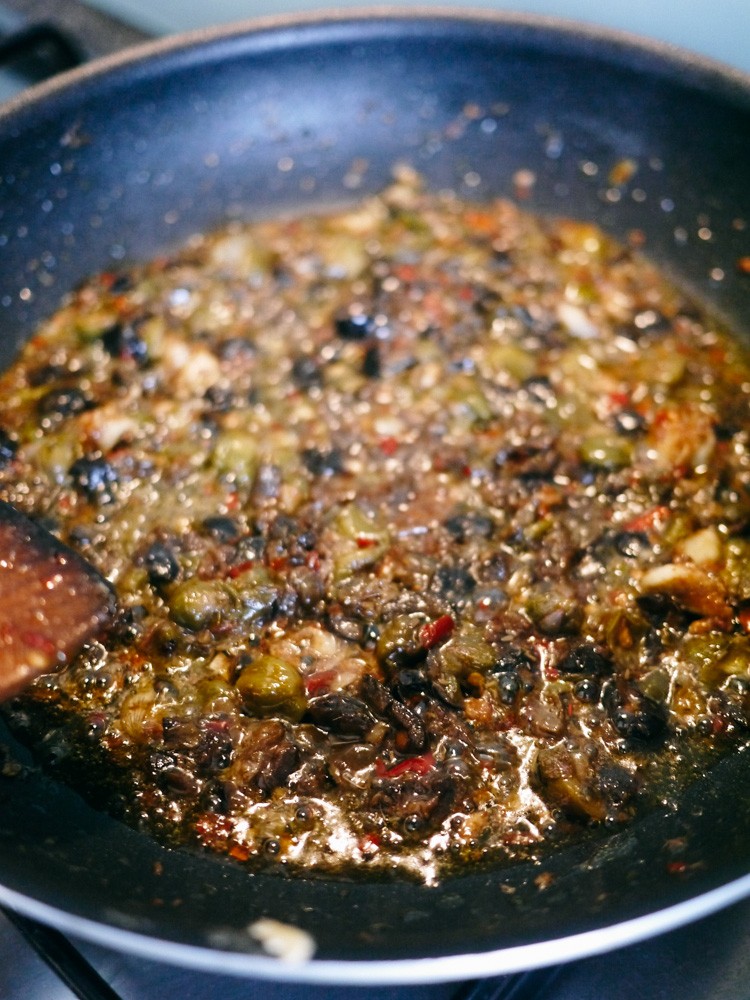 Add your tinned toms.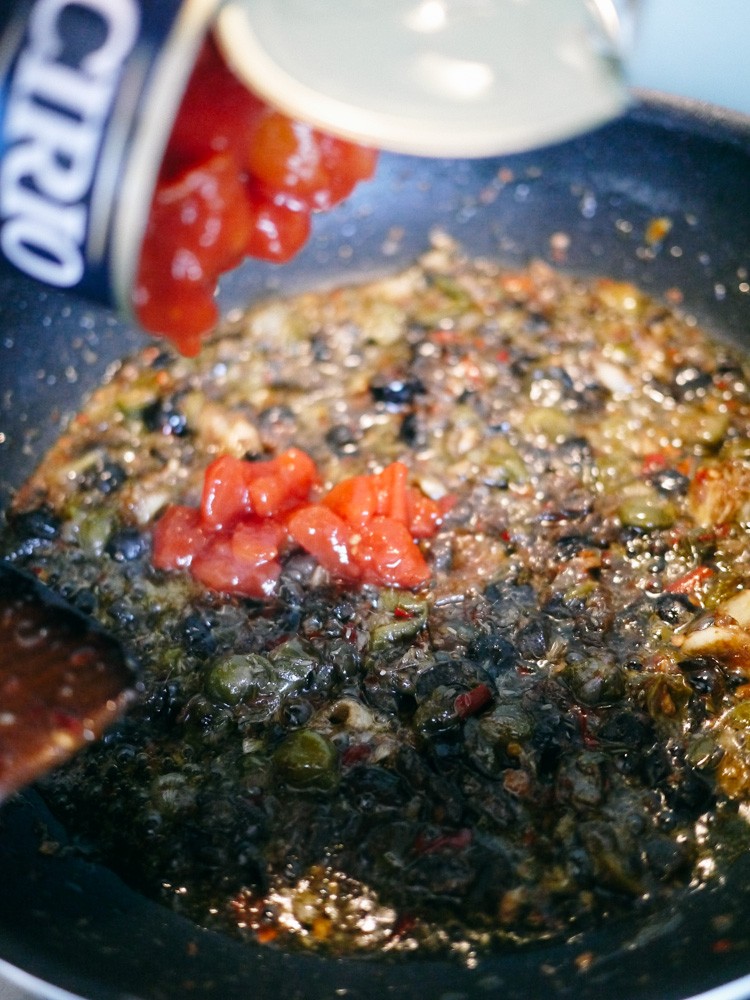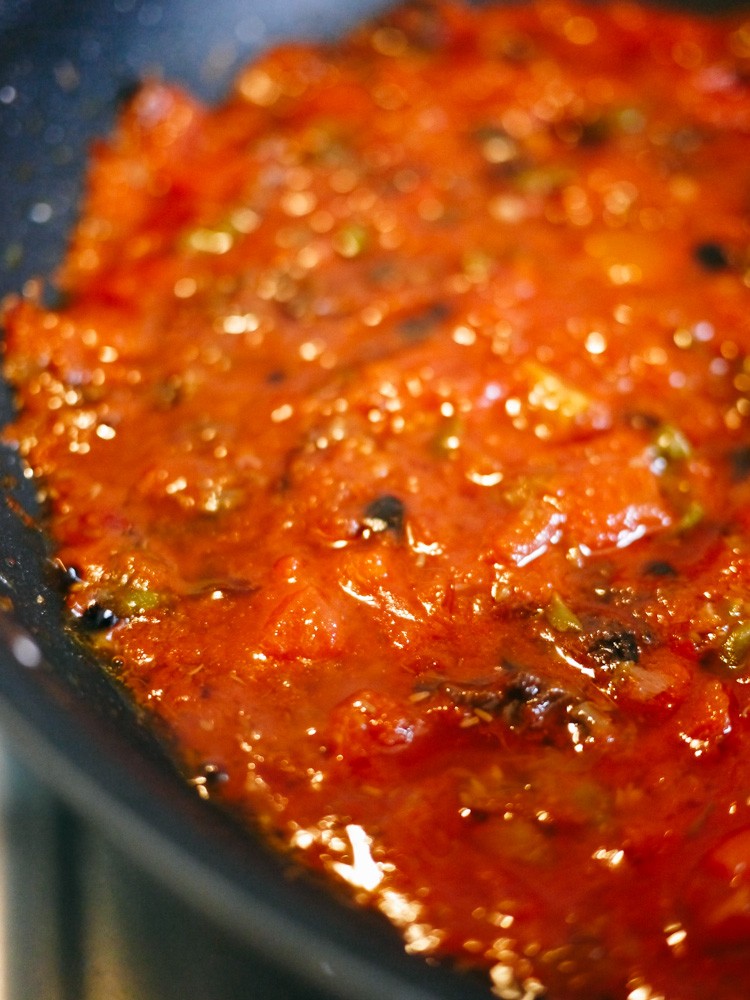 Let it all bubble away, stirring now and then for a few mins. Then put on one side to cool.
Using a spiralizer or a funny mandolin attachment, cut your courgettes into ribbons.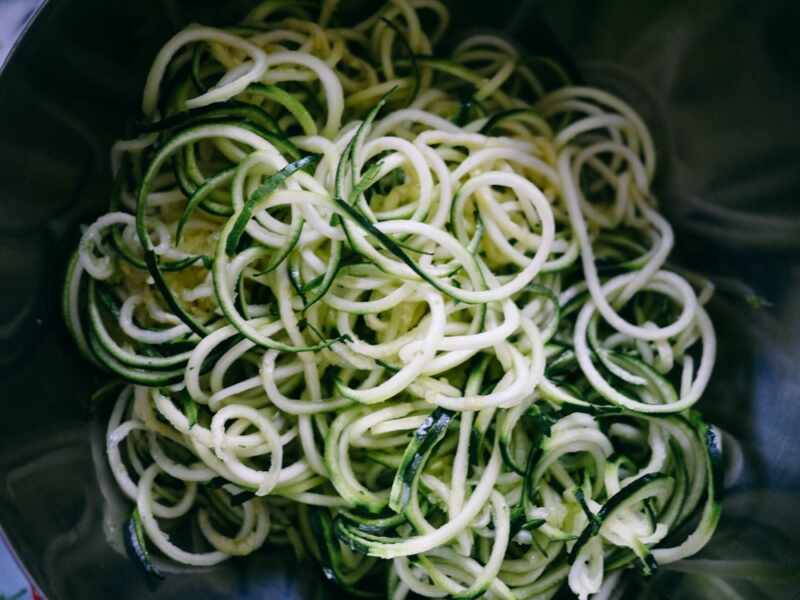 Toss the sauce through your Coodles.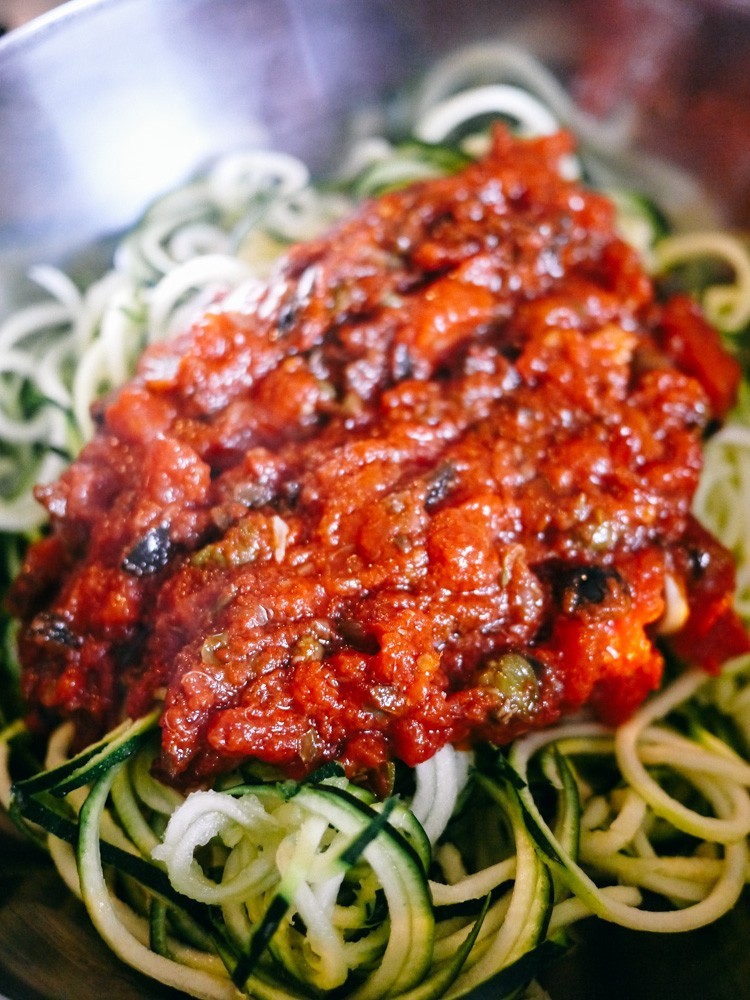 And serve with some fresh parmesan.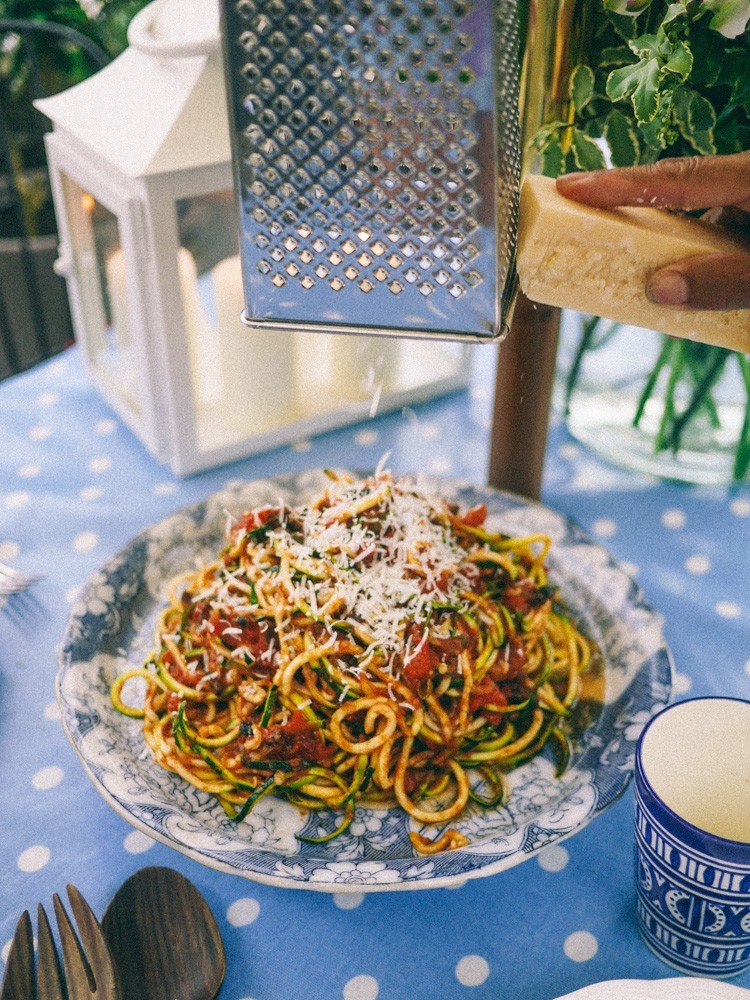 [iframe frameborder="0″ height="120px" scrolling="no" src="http://currentlyobsessed.me/api/v1/get_widget?wid=29&blog=The%2BLondoner&product_ids=d13ed460fdd848a9e60259d88b5456b6,n_12651282,n_12651258,n_12651206,n_12651254&rows=1&cols=5&brand=1&price=0&hover=1″ width="600px"]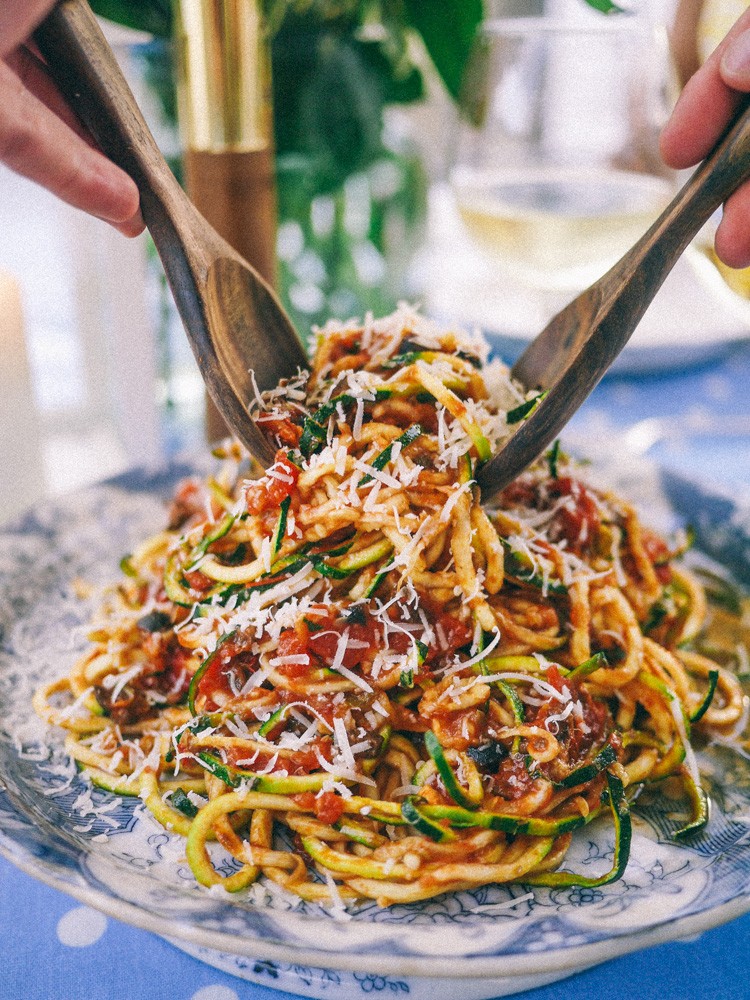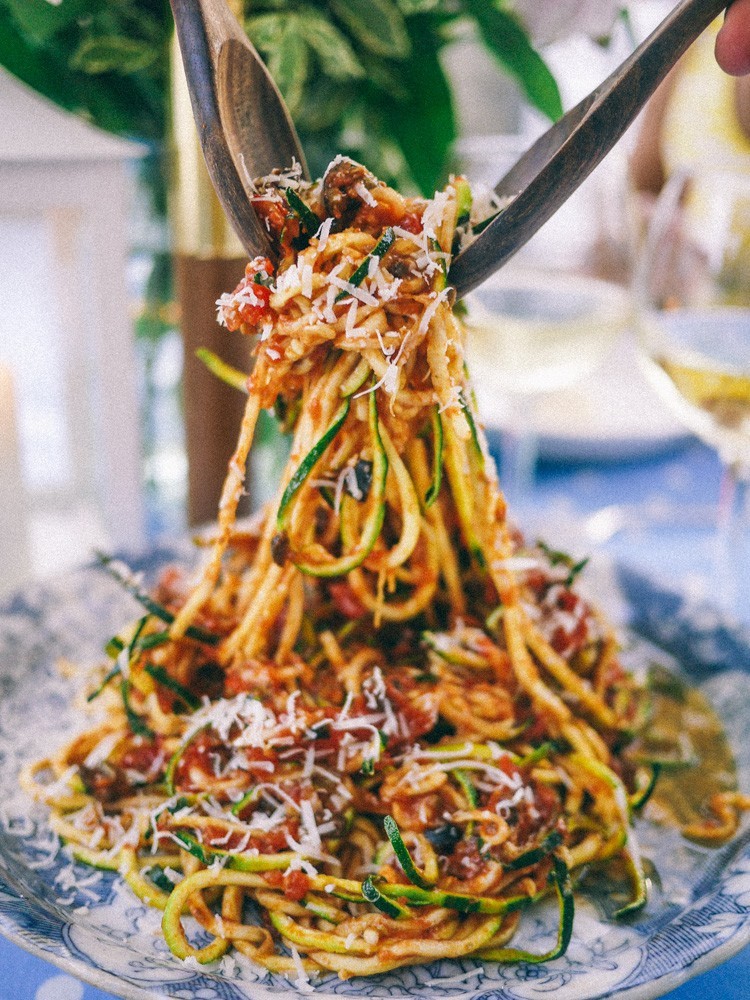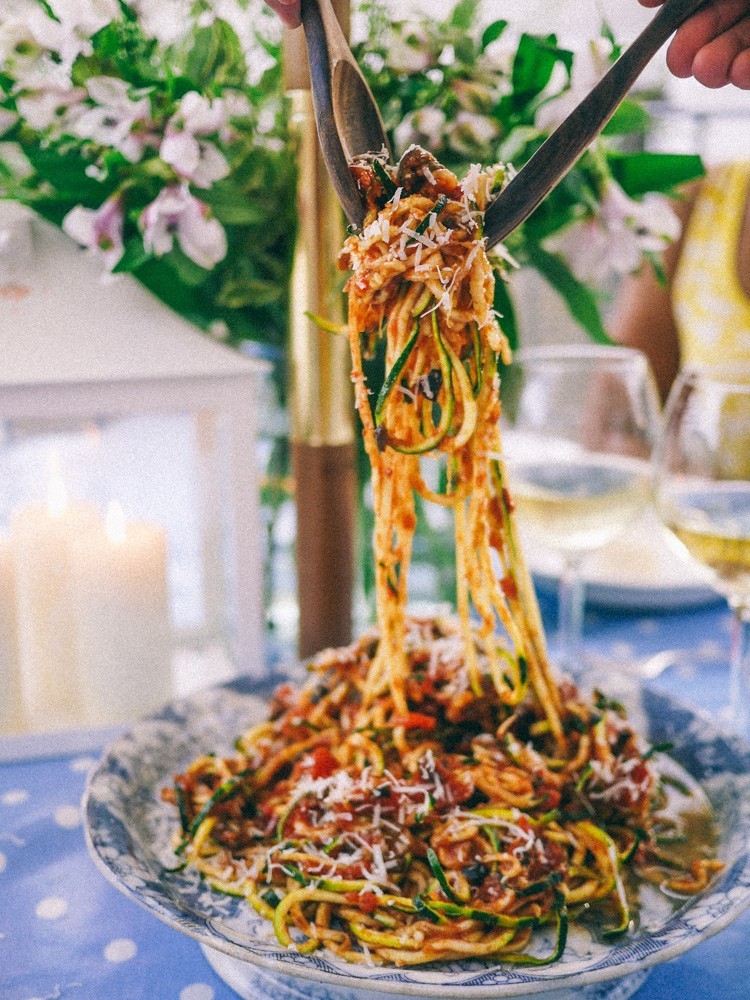 I have tested the recipe on a few (very willing) victims, including mums, dads, rugby players, traditional types, fancy types; and they all, without exception, prefer it to pasta.
So cheers to healthy, easy recipes that taste even better than the real thing!
Even if they are a little bit slutty.