August is a weird time in the fashion world.
It seems like everyone suddenly gets sick of the heat. Sick of sunshine, floaty fabrics and spaghetti straps. Fashion houses start to yearn for Autumn with its falling leaves, cosy knits and leather boots.
Shops fling everything they considered chic, just a few weeks ago, into piles and plaster SALE across windows.
It seems a shame if you ask me.
Don't get me wrong, I love Autumn. I love cashmere jumpers and big woollen jackets… don't even get me started on the sight of a man in a pea coat, it's enough to make me purr with appreciation!
But I'm just not ready for it yet.
We still have a whole month (maybe even a little longer, if we're lucky) to run around in the sunshine, so let's not wish it away.
This feeling of hesitation was greatly eased when I learned that Topshop felt just the same way. When they asked if I'd choose my favourite summer pieces and style a look for them, I said yes immediately! And just to appease those who simply can't wait… there's a little plaid and a splash of suede thrown in there too, just for you.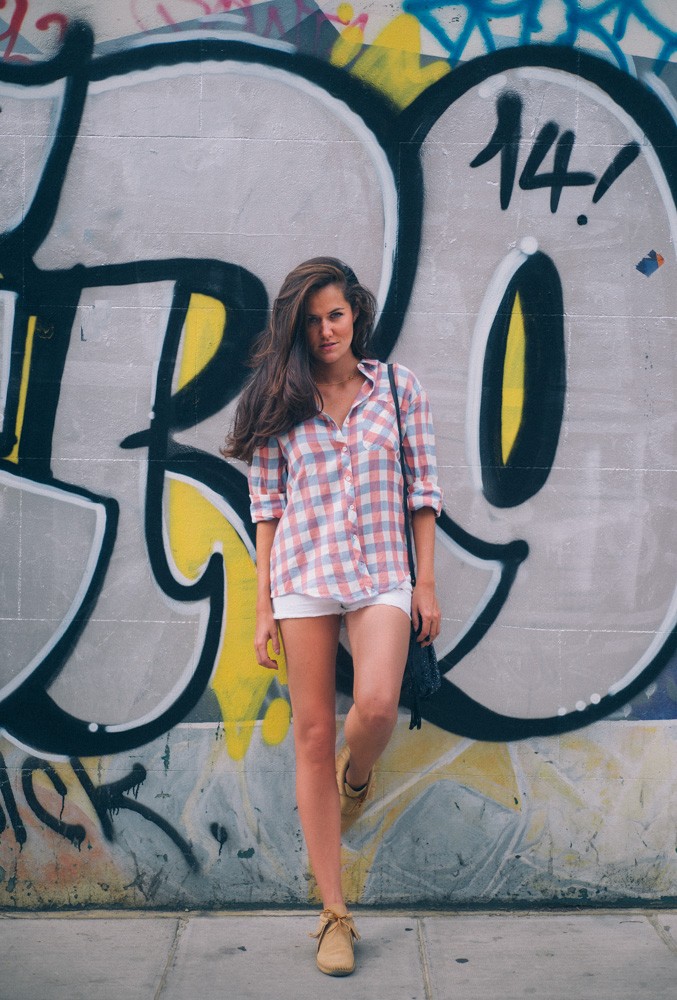 We shot the look in Notting Hill.
It's not ALL white houses and yummy mummies, you know.
Ok… most of it is. But if you look in the right nooks, there are some cool vibes too.
[iframe frameborder="0″ height="120px" scrolling="no" src="http://currentlyobsessed.me/api/v1/get_widget?wid=29&blog=The%2BLondoner&product_ids=n_12697166,n_12697286,n_12697198,n_12697178,n_12697382,n_12697334,n_12697342,n_12697350,n_12697354,n_12697378&rows=1&cols=5&brand=1&price=0&hover=1″ width="600px"]
Seeing as this post was their idea, everything I'm wearing is from Topshop.
I've always been obsessed with their "grandad shirts" and this one is no exception.
Woven from the softest cotton, it's perfect for running errands in the day… and unbuttoning a little more for a hot date in the eve.
The stingray pouch is deliciously on trend, while being small enough to sling over my shoulder and nip out to the shops.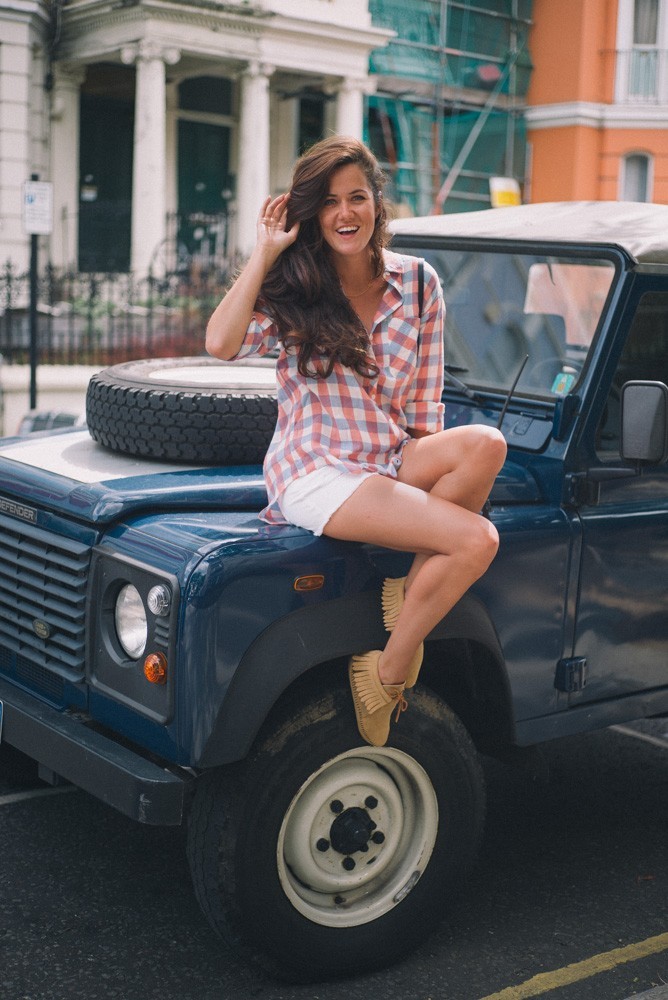 And when I say "shops", I mean cake shops, naturally.
And other useful places.
Like my favourite florist; Harper & Tom's.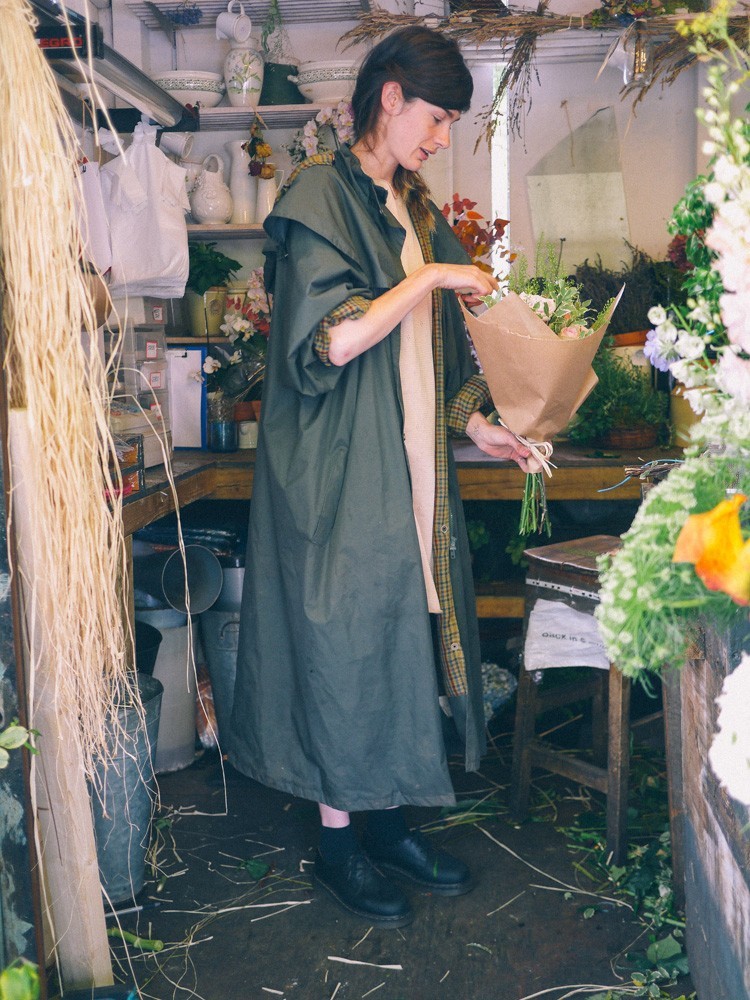 Oh, did I mention my moccasins?
Butter soft, tie up little booties. An August investment in comfort, though they'll have to retire once winter dawns. (These babies are probably a more practical choice!)
Summer isn't over just yet, and I plan on making the most of it! Much like this little chap…
Lord knows, we'll miss the heat by the time November hits!