Man, I love a good roast chicken.
There's something so wonderful about bunging something in the oven, wandering off and coming back to a sumptuous meal, ready to be devoured.
This is a very easy take on Portugal's Piri Piri chicken. It gives you the most gloriously tasty, pleasantly moist, and very moreish chicken.
Best of all; you probably already have the ingredients hanging around.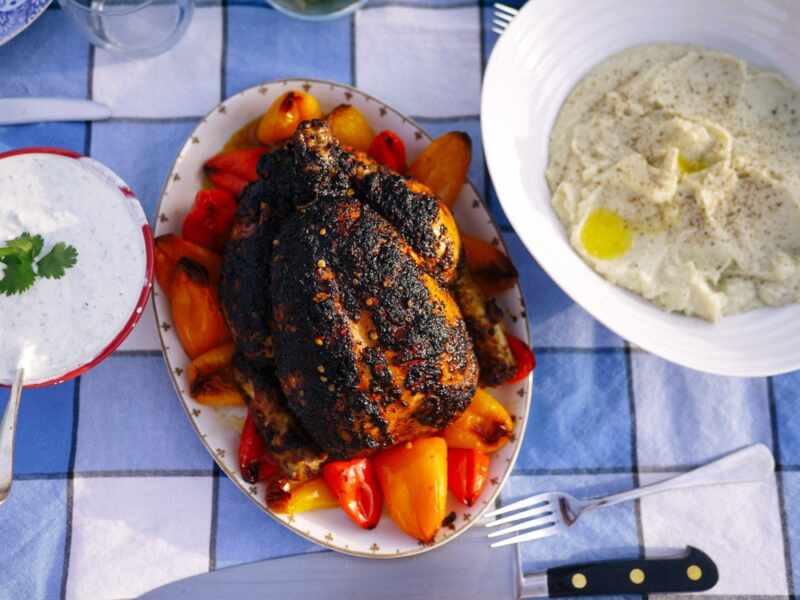 Yours will go black too, but don't worry, it's not burnt.
That's just the epic marinade caramelising and getting even tastier. It looks black, but it doesn't taste it.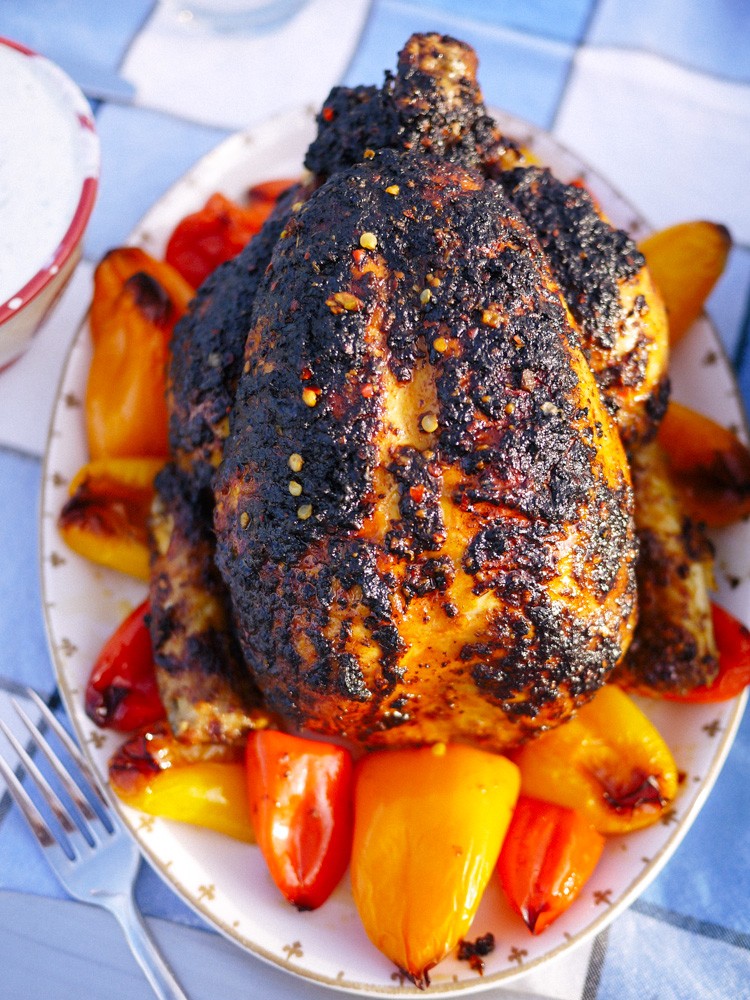 Right, the success of this dish really depends on the quality of your ingredients; namely the chicken. Make sure you buy Free-Range* (corn fed if possible).
*If you're in the US look for Pasture Raised.
You'll need:
1 Chicken
4tsp Smoked paprika
2 dried Piri Piri chillies, chopped (or 4tsp dried chilli flakes if you can't find them)
4 cloves Garlic
2 lemons, juice and rind
Small handful fresh coriander (cilantro for those in the US)
1tsp dried oregano
Olive oil
Salt
2 limes
1 fresh chilli
A few Chiquino peppers (small sweet peppers)
Pot of Greek yogurt
Handful of fresh coriander
Half a cucumber
First make your marinade. You can leave the chicken in it for anything between and hour and 24, it's up to you.
Just pop your dried chilies, garlic, lemon, coriander, oregano, into a mini blender or pestle & mortar. Add about half a cup of olive oil and a really big pinch of salt. Beat the hell out of it, until you're left with a smooth paste. You can always add a little extra olive oil if you think it's too thick.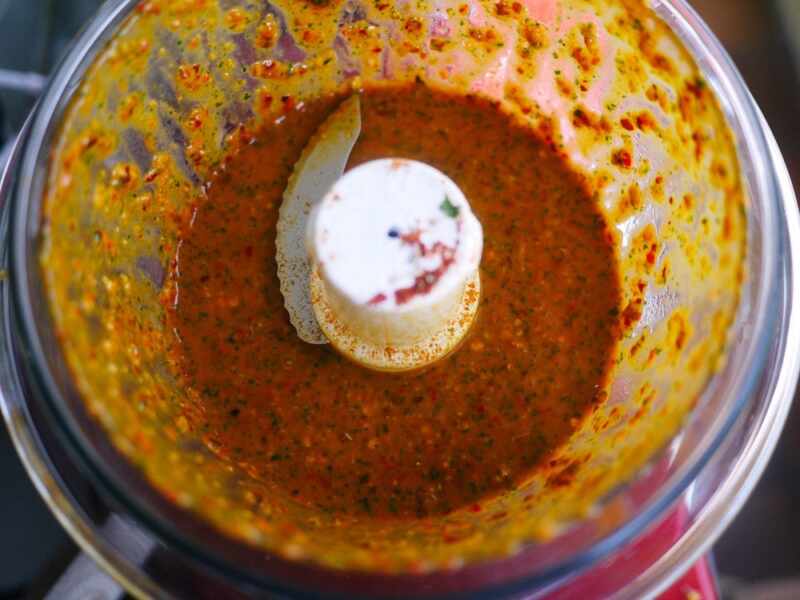 Grab your chicken. Halve your limes and your fresh chilli and shove them up its' butt!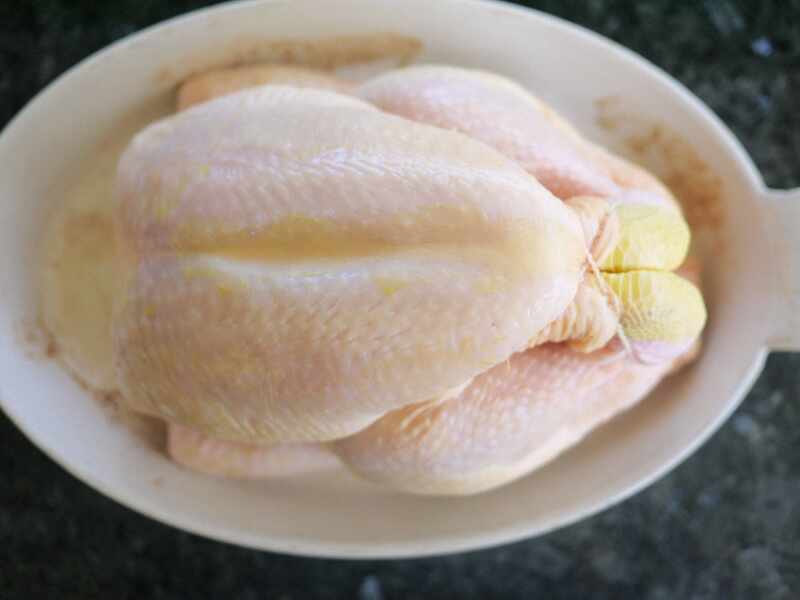 Slather the sauce all over it.
And leave to marinate, somewhere cool. Pop it into the fridge if you're leaving it for more than an hour.
When you're ready, pre-heat your oven to 190C/375F.
Put your chicken into a baking tray, making sure you have room for the peppers later.
Roast for an hour.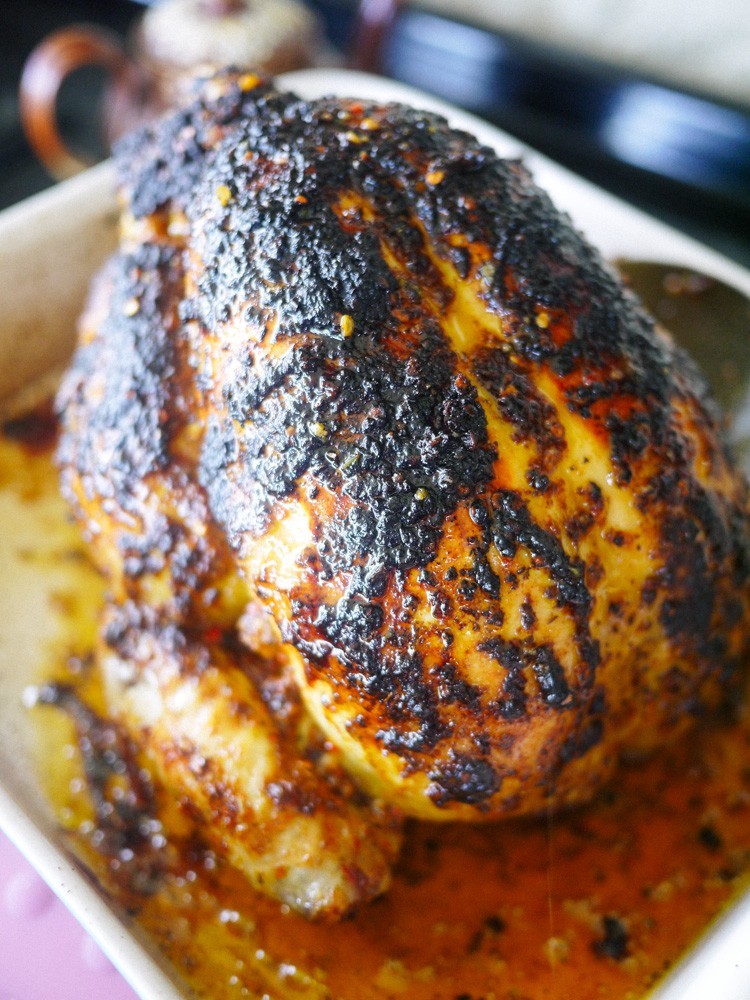 Chop the heads off your peppers and pull out the innards.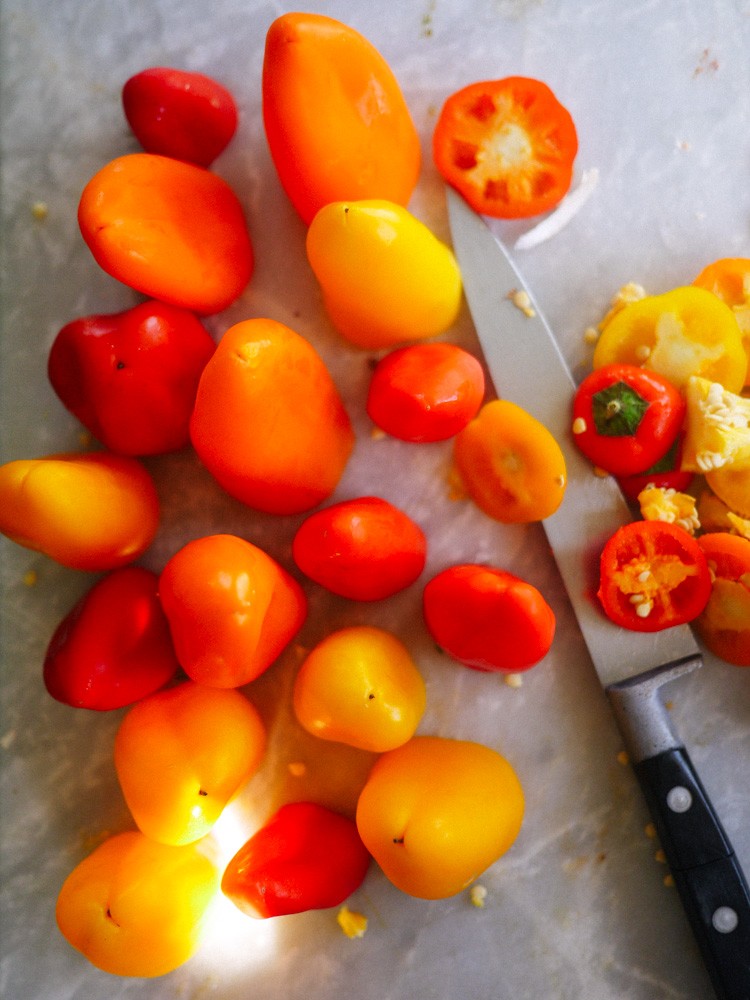 Place them around the chicken and roast again for another 30-45mins depending on the size of your beast.
While you're waiting, blitz your cucumber, coriander and yogurt together with a squeeze of lemon. Put it to one side. This'll be your cracking, cooling sauce to go with the hot & spicy chicken.
When it's done, pull your roasted peppers out and arrange on your serving plate.
Spoon a little of the gravy over the top, so the whole thing glistens.
Lay it onto the plate with your peppers and take it to the table.
Pour your wine, get comfy and hand over the carving knife to someone else. You can relax and enjoy yourself now!
Watch as they break past the skin and reveal the bright white, and perfectly moist meat below.
Listen to them exclaim "Oh, it just falls of the bone!" and "wow, this smells unbelievable, quick pass me a plate!"
And don't forget your sweet little roasted peppers. You'll want a few of those!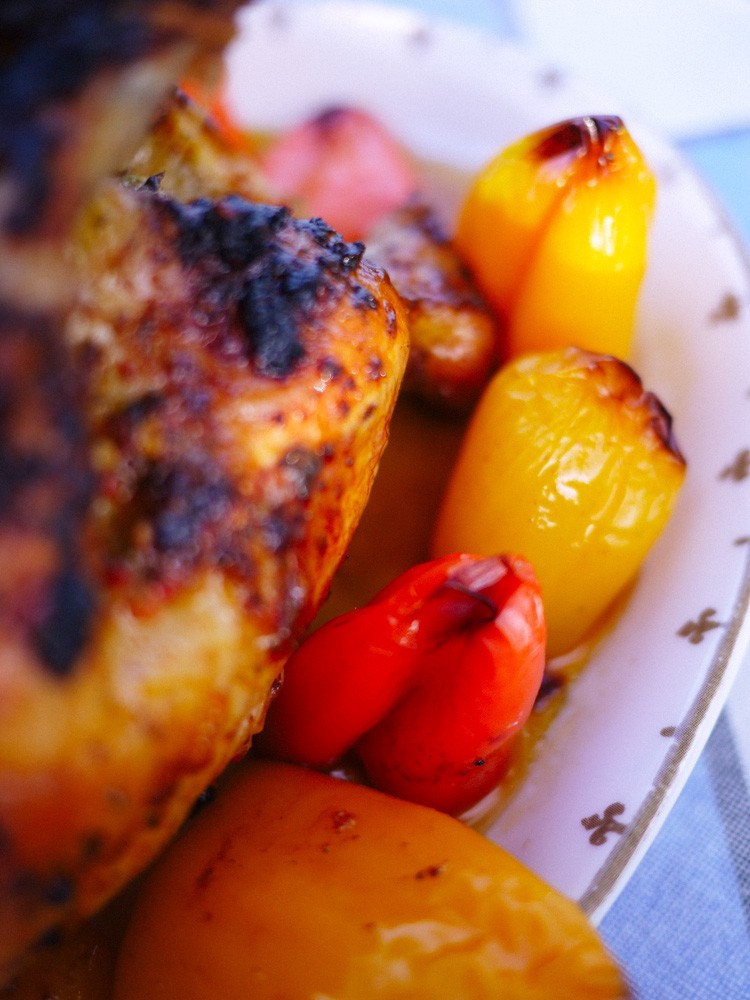 I serve mine with my "Low Carb Mash". Everyone I know actually prefers it to potatoes and it's so much quicker to make!
Go on, knock up a Portugese Roast Chicken this week, or maybe even this weekend, and let me know how you get on.
The left overs (if you have any) will make some life-changing sandwiches!