This is quite simply the easiest chicken recipe in the world.
Mum would make it for us when she was rushing around, racing in and out of the darkroom, helping with homework, kissing grazed knees, shooing ponies out of the kitchen, generally being Wonder Woman (she had the hair, too!).
With all of that going on, she would still miraculously serve up a banquet at supper time.
In summer we have it in the garden with mixed greens & potato salad, in winter with buttery mash and a creamy lemon sauce.
It was my go-to recipe at University and I still whip it up without a second thought when I want something delicious, simple and homey.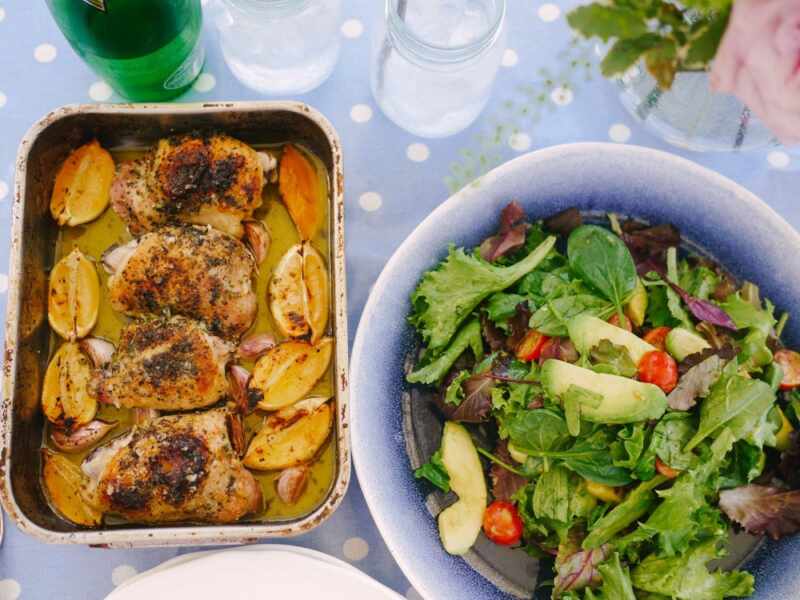 With very little effort you get crispy chicken, with tender meat and an epic gravy.
It's good served cold on picnics too!
Right this is a recipe for two hungry types. You can double or halve as needed.
4 Free Range (pasture raised in USA) skin-on chicken thighs
1 head of garlic
2 lemons
Olive oil
Flaked salt
Pepper
Dried oregano
Pre-heat your oven to 180C/350F and kick off by ripping your garlic apart. Don't bother peeling the cloves.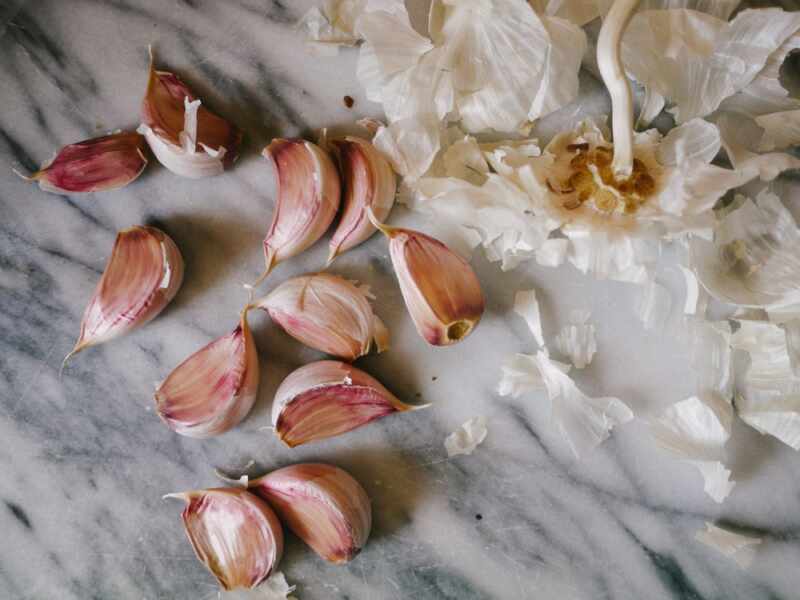 Scatter them into a baking tray.
Lay your thighs in there too (your chicken thighs, not YOUR thighs, silly).
Flank the chicken with quarters of lemon and sprinkle really generously with flaked salt.
Grind over some black pepper.
(I enlist the help of Sergeant Pepper for this bit.)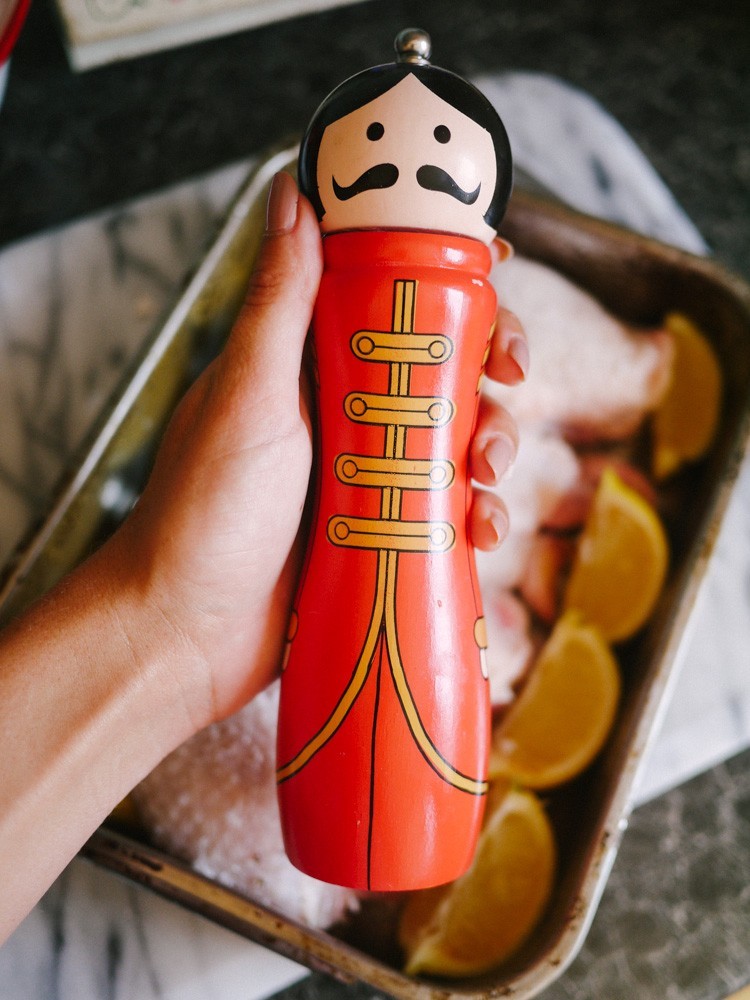 Dust generously with oregano.
Drizzle with olive oil.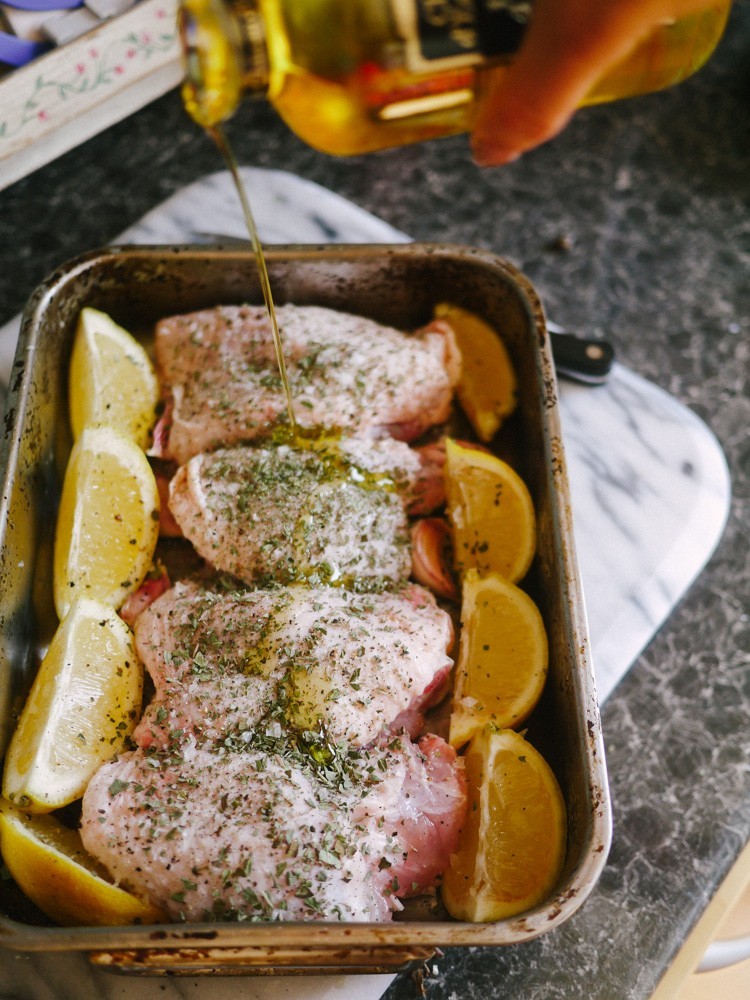 And it's ready to rock!
Bake for 45-60mins, and pop it under the grill (broiler) for 2mins if the skin isn't as crispy as you like.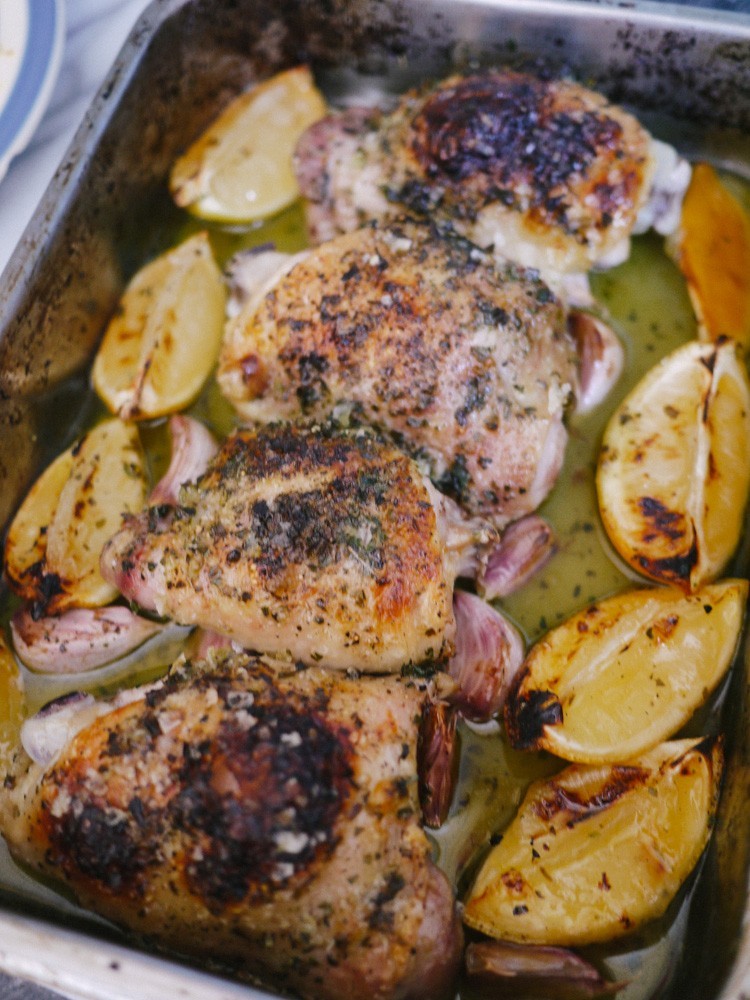 Now, in winter I take the chicken out of its gravy and stir through a good glug of cream. I pour this into a jug and serve it along side chicken and carb-free mash (I like it better than real mash).
But in summer, I just knock up and easy salad.
Cherry toms.
Avocado.
Mixed leaves, all tossed in a simple honey-mustard dressing.
I put 1tsp mustard powder, 1tbsp white wine vinegar, 1tsp honey, pinch of salt & olive oil into a jar and shake the hell out of it, before pouring all over the salad.
Then I just serve it all up in its tray.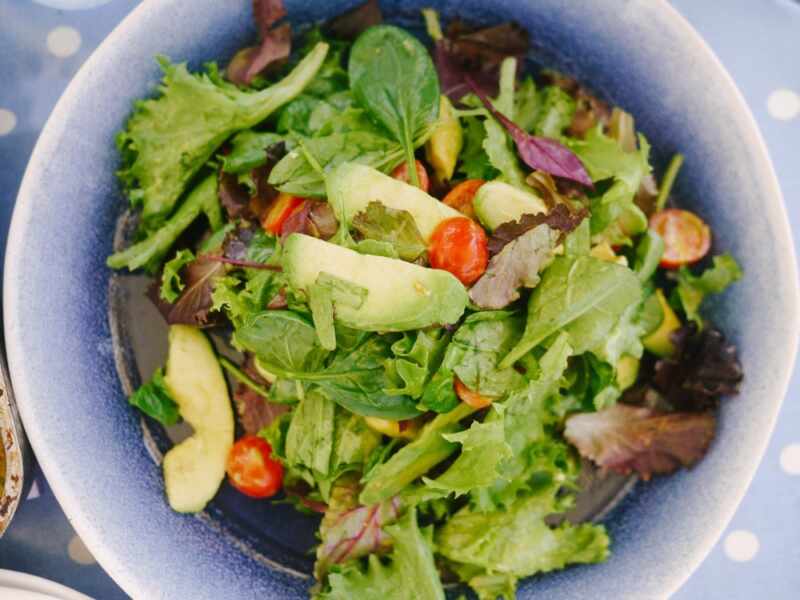 Grab a piece of chicken, a slice of lemon and a clove of garlic.
Squeeze the soft, caramelised lemon.
And do the same to the roasted garlic.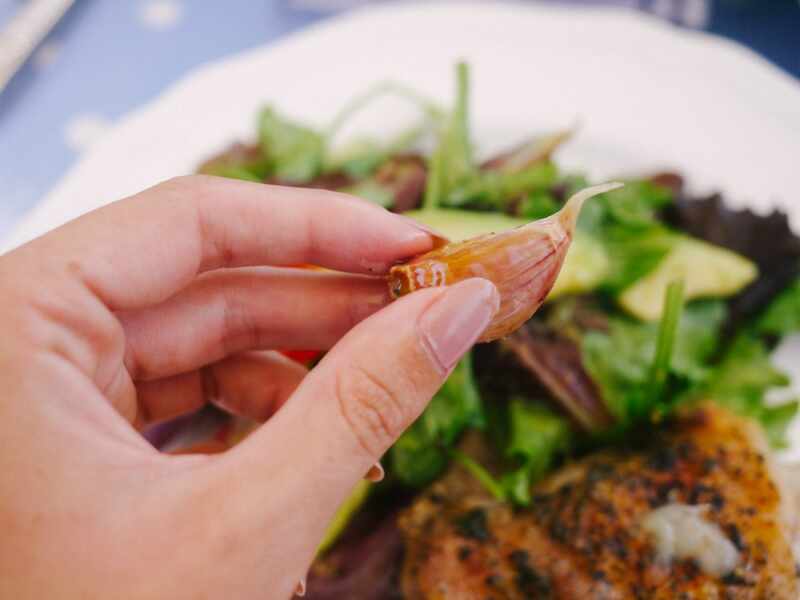 These make the most delicious dipping sauce!
Tuck in.
Poultry in motion!