I know what you're thinking.
"You know what Rosie never wears? Stripes. I really think she should branch out a bit and wear a few."
Well! I couldn't agree more, you clever thing.
For yesterday's string of meetings in hot, stickyLondon, I kept things light and nautical.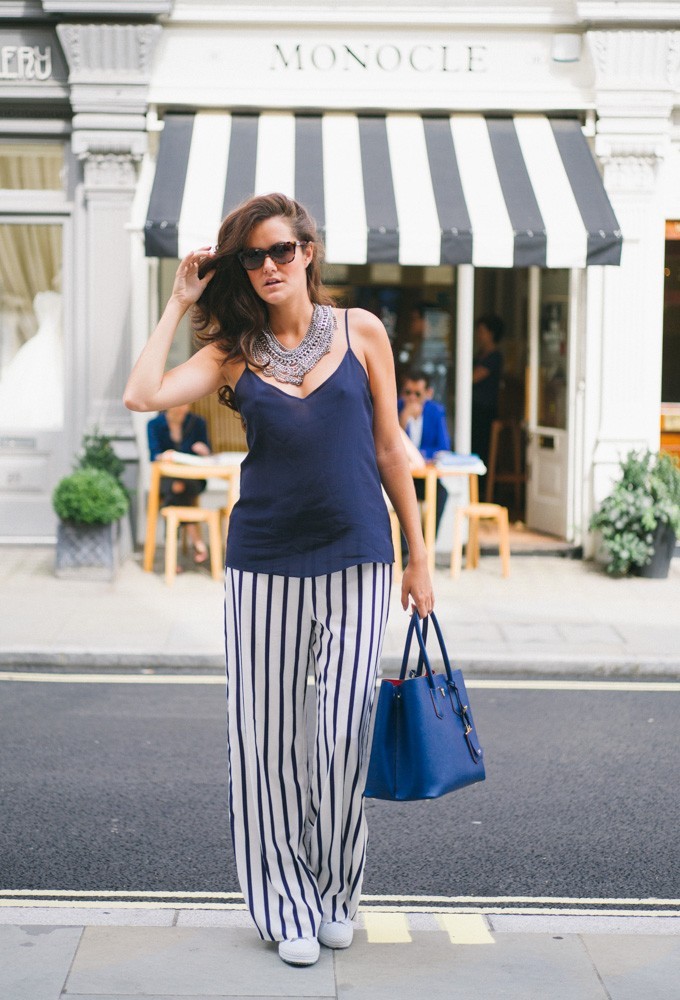 I spotted these trousers online and had to have them.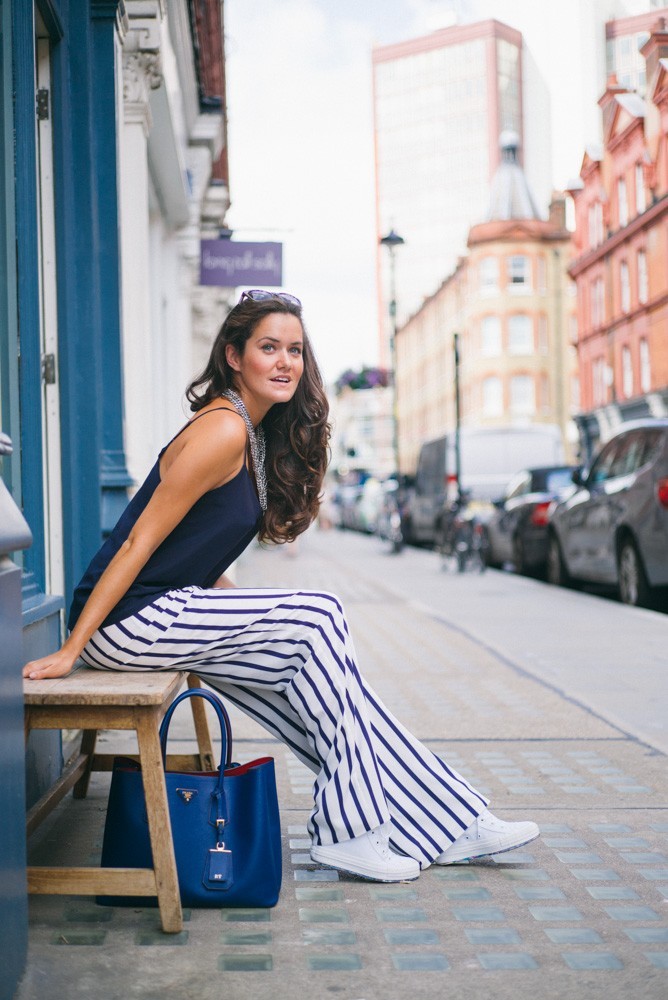 They're from somewhere I don't usually shop, but they may have just converted me!
Paired with a little silk cami it's the perfect uniform for stomping around the shops, sitting through meetings, lunch and an afternoon of brainstorming in the Firehouse lounge.
My personal stalker ensured the look was well and truly documented!
Chiltern Firehouse used to be a firehouse, funnily enough.
Now it's home to André Balazs' newest hotspot. He's the chap behind Chateau Marmont in Hollywood and he's sprinkled his magic dust all over this place.
Downstairs is a rabbit warren of rooms hiding other rooms and beautifully set out dining/drinking areas. It's a well known celebrity snake pit (you can't help but trip over an actor or a socialite every time you pop to the loo), so there are tables where those who want to hide, can. And ones just for those who are quite frankly desperate to be spotted.
It's fun! The staff are impeccable, the drinks are cracking and the food is nice.
But more importantly in this weather, the terrace is a deliciously cooling oasis in the middle of busy London.
A lunch of burrata, trout and steak salad was well and truly enjoyed on the terrace, and washed down with elderflower & raspberry coolers.
But now I suppose, seeing as this is a Style post, it's about The Times I gave you all the shopping links!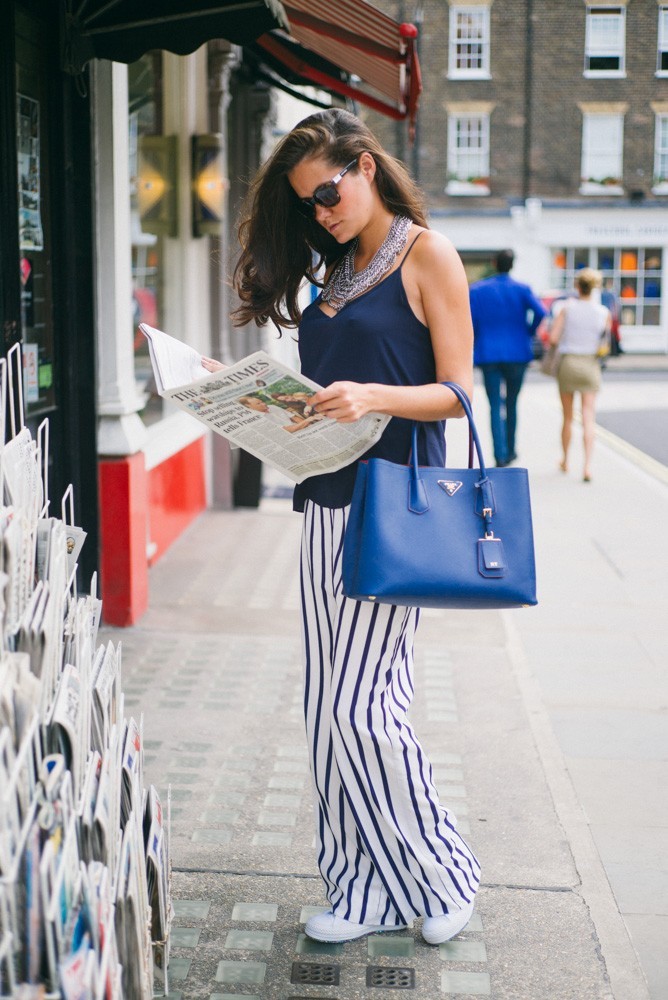 (See what I did there?)
Ok, here we go…
[iframe frameborder="0″ height="120px" scrolling="no" src="http://currentlyobsessed.me/api/v1/get_widget?wid=29&blog=The%2BLondoner&product_ids=f0096c856fe82c32d0271aaf784cf48e,916bc1270717cac02cdfc66f76c9c327,n_12143030,cf8f13efb5b505a22e4ce38bb4d86ecb,n_9179046,02fae9488bc5e4c8311ad2c01b645599,04724ed54c6c942e88aca9c9966e82d0,58270ebcedd6b5863de49cd88e97fcde,758983e987e12469b887b55e33cf378d,c22bf3125eee711c47d1b8d334ae25c2,n_12008799,n_12142002,n_9973554,e6c42bd9108ad13c3c4061c0a084a6d2,n_9617554&rows=1&cols=5&brand=1&price=0&hover=1″ width="600px"]
^ Use arrows for similar styles ^