Just across the lake lies Bellagio.
Also referred to as "the pearl of Lake Como" it's been a key position on the lake since long before the Romans, who eventually arrived and lined the shore with shady olive trees.
We floated over for a bite to eat and took in some of our epic surroundings on the way.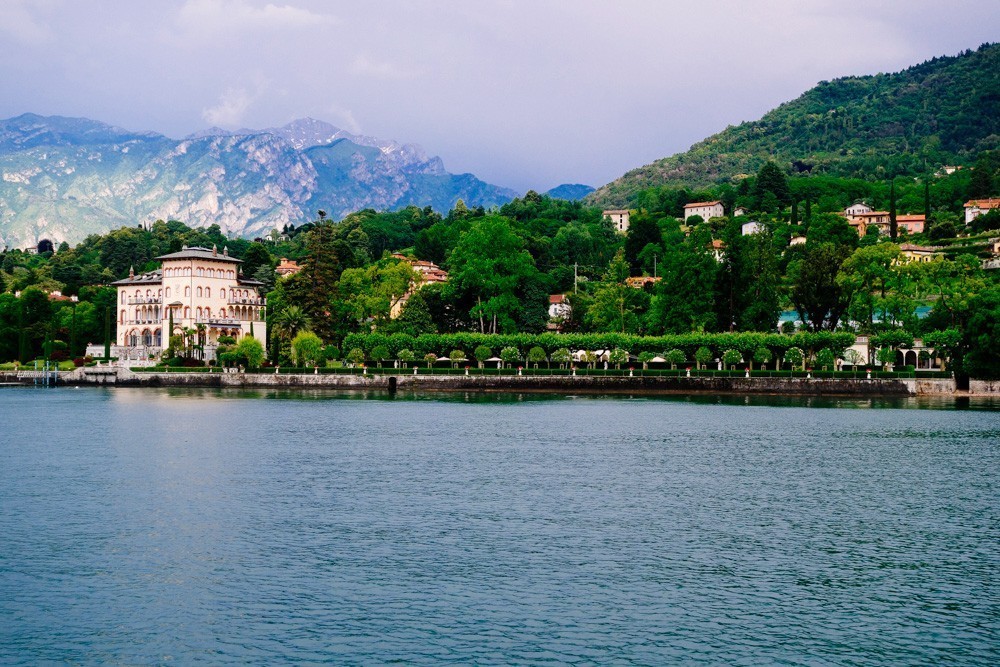 Villa Melzi d'Eril stole my heart with its imposing symmetry and sprawling English gardens.
Built in 1808 for Napoleon's Duke of Lodi, Francesco Melzi d'Eril. It was stuffed with art from all over the world and the gardens are littered with sculptures from Napoleon's campaigns abroad.
It even has its own neo-classical temple.
Sadly the gates were locked so we couldn't stroll around the gardens pretending to be Napoleon & Josephine… so we carried on chugging to Bellagio.
Where we trotted through the winding cobbled streets, ducking into alleys and weaving through the brightly painted walls, still glowing heat from the day's sunshine.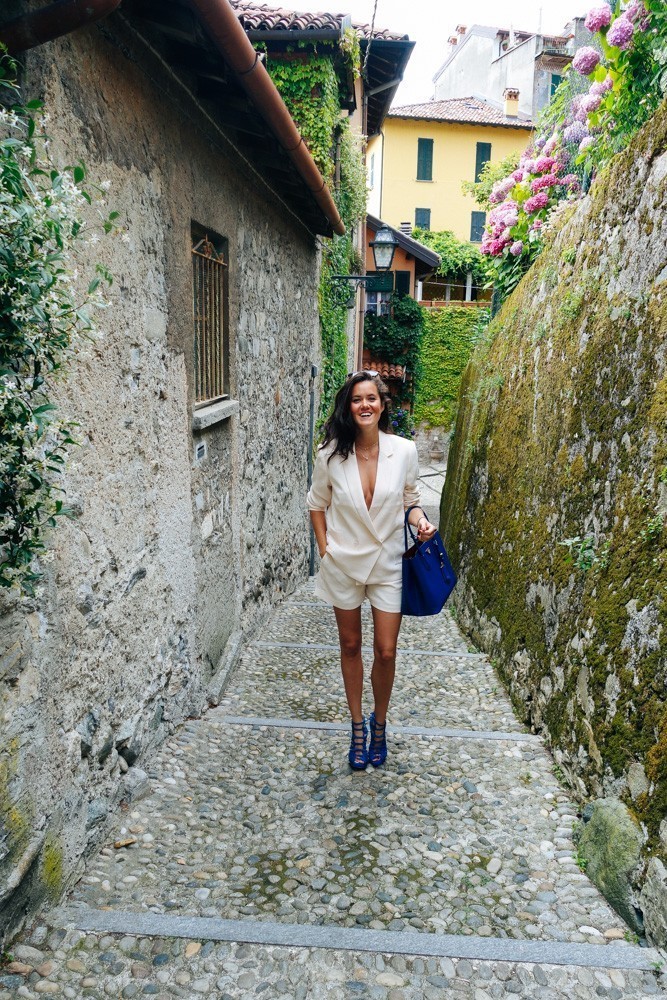 This is the outfit I promised you yesterday!
Another win from the Reiss designers. A slinky little shorts suit.
A little bit masculine, a little bit sexy.
You can wear it in the day with a camisole top and simple sandals, and dress it up with towering heels for dinner.
These blue babies give the illusion of legs that just never end, which is always handy!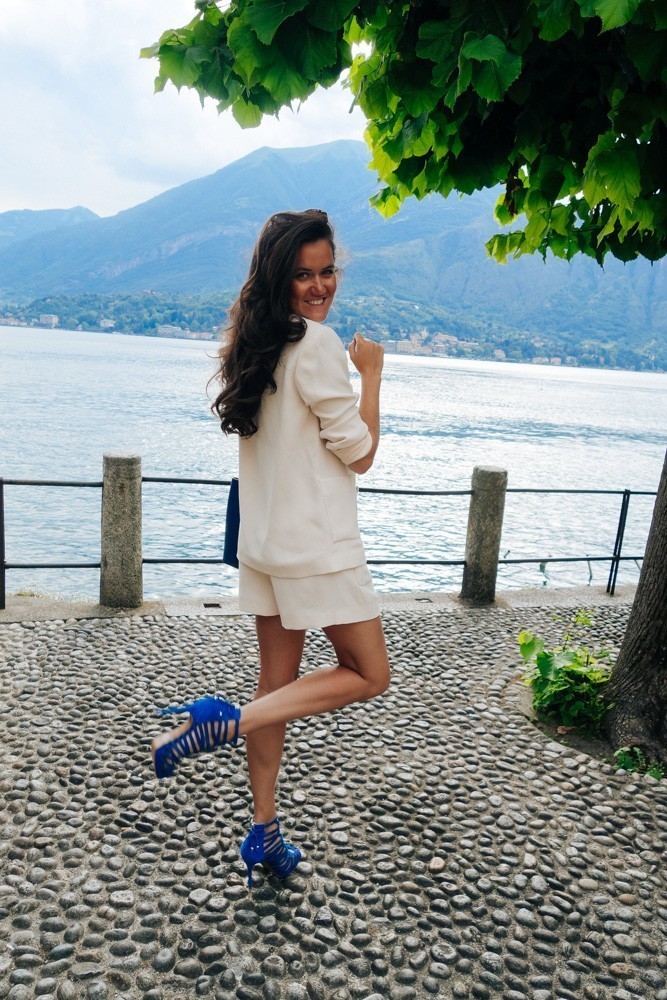 Selina matched me in her own little short suit.
No-one does matchy matchy like MG.
But I'm particularly enamoured with her YSL evening bag.
While we're talking accessories, my very delicate little necklace is from Baublebar.
We stopped into the busiest restaurant we could find, Hotel Bellagio. For a bite to eat and a few peach bellinis.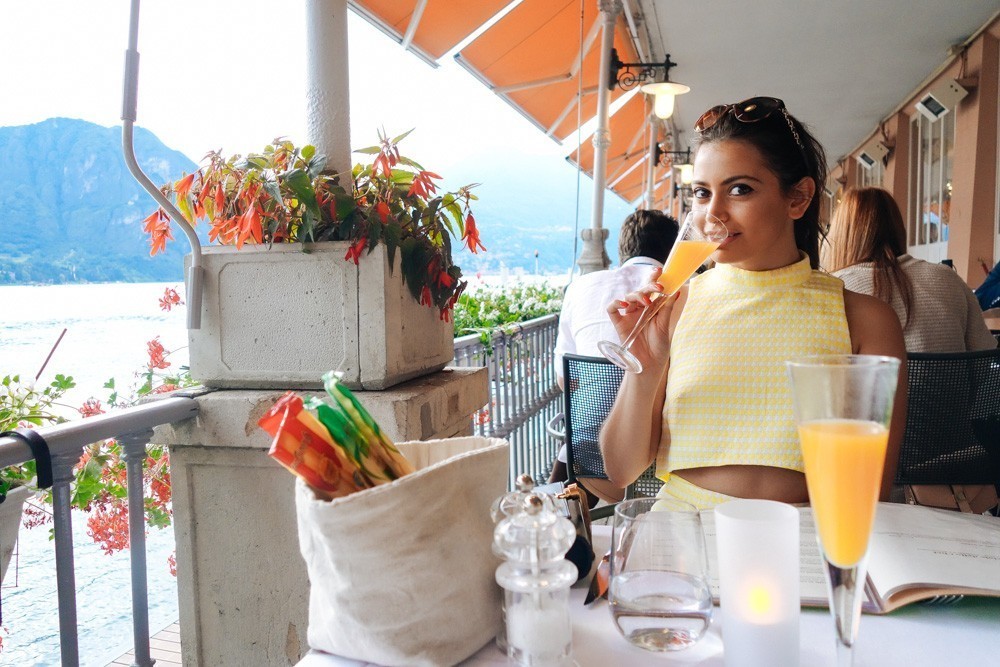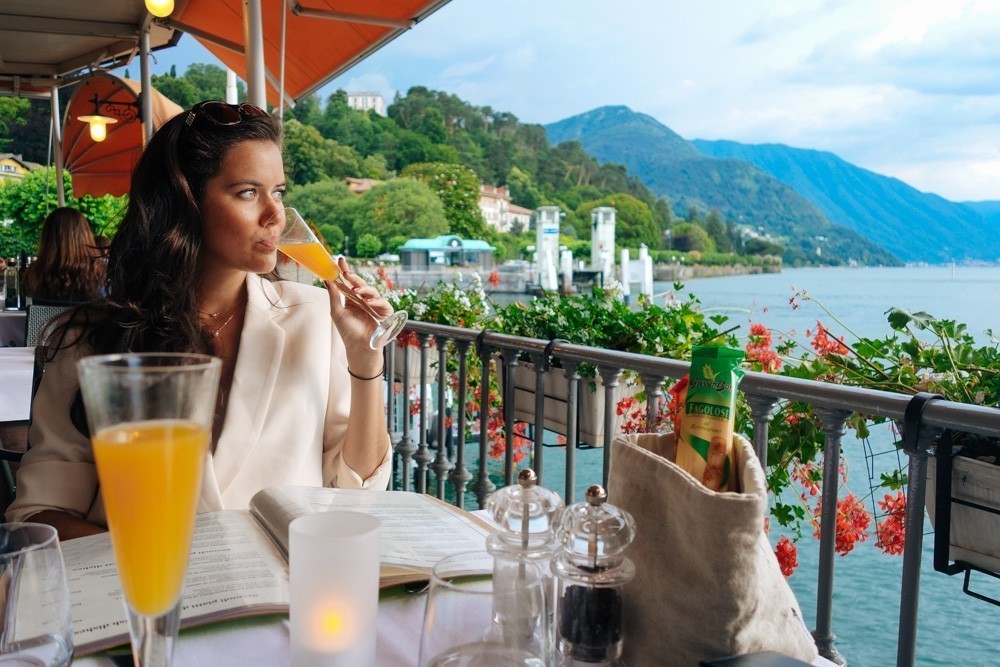 S went for seabass in a potato crust.
And I went for "the special".
Prepare yourself for this…
Steak tartare.
Topped with burratta.
TOPPED WITH TRUFFLES.
Ludicrously decadent!
After supper we went in search of gelato.
Cheesecake & chocolate for me, cheesecake and cookies for the little lady.
We spotted a car ferry heading back to our side of the lake, so hitched a ride. We sat just out of the rain and tried to ignore the young Italian couple snogging furiously next to us.
Back at our hotel, things had all gotten a little bit Beauty & The Beast…
So we did a little waltz and relaxed, after a very stressful day (naaaht), in the hotel bar… where Selina chatted up the hotel lifeguard and I missed my Mr.
It is the most unbelievably romantic setting. Very nice for a girls trip, but unforgettable as a couple's one.