In my book recipes should be as simple as they are delicious.
I will concede that there's a time and a place for a long, complicated dish that takes hours to prepare and wows the table into silence… but if you had to do that every day of the week you'd go cuckoo.
This cheeky little Spring tart is a variation on one of the first things I learned to make in school. So it is quite literally, child's play.
A tomato, cheese, basil & balsamic tart.
A light, crispy base topped with warm, melting cheese, salted tomatoes & a little flourish of roasted basil.
It takes about 10mins to prep and 20 to cook.
Zero to delicious in 30mins flat!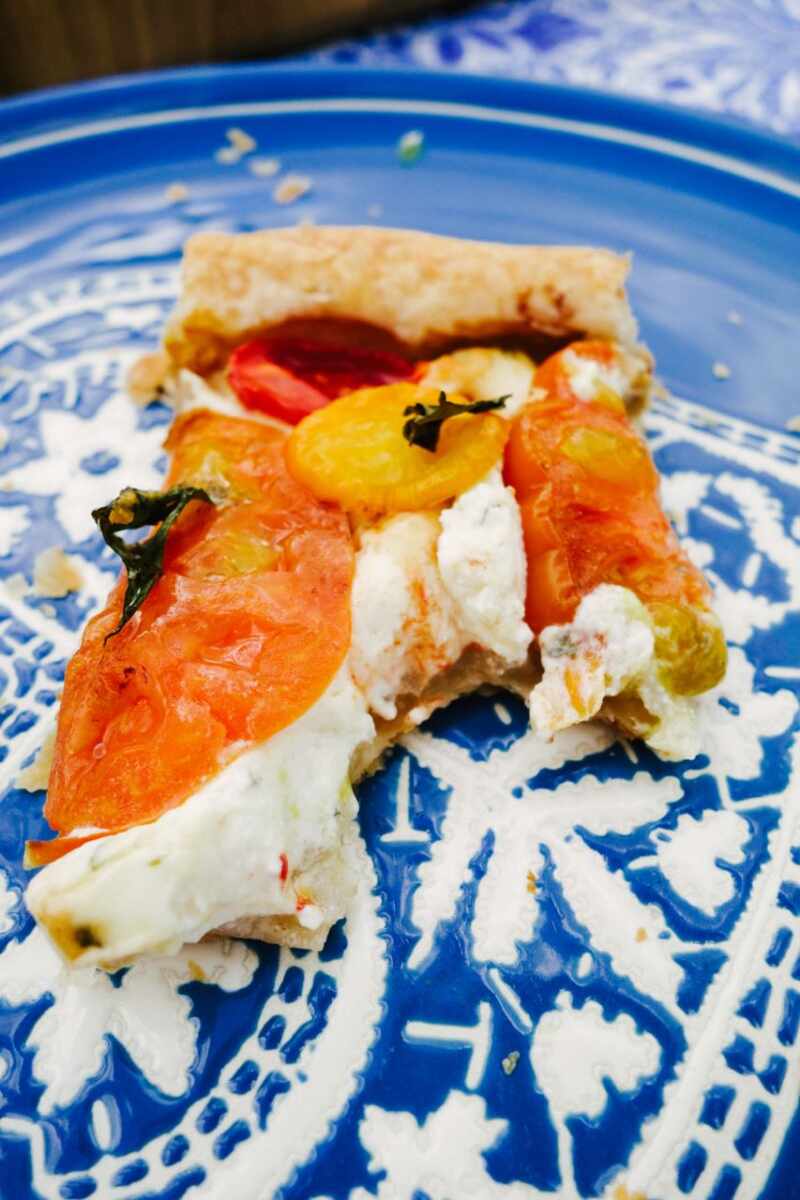 To make one tart you'll need:
Ready made puff pastry.
Tomatoes (Any variety you fancy, a mixture of colours is rather lovely)
Fresh basil
Balsamic vinegar
Salt
Pepper
Olive oil
Pre-heat your oven to 220C/420F. Slice your toms.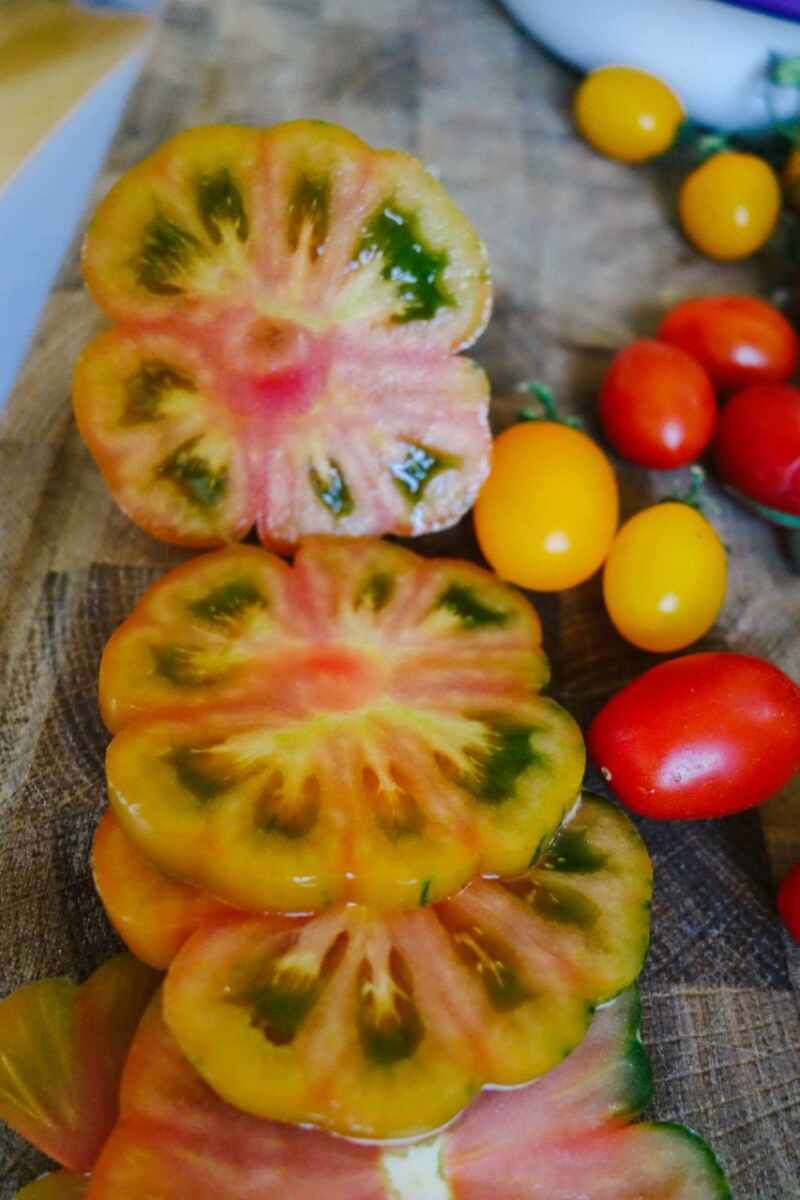 Lay your pastry onto some baking parchment on a baking tray.
Whack out your soft cheese.
Smooth onto your pastry, leaving a little boarder for the tart edges.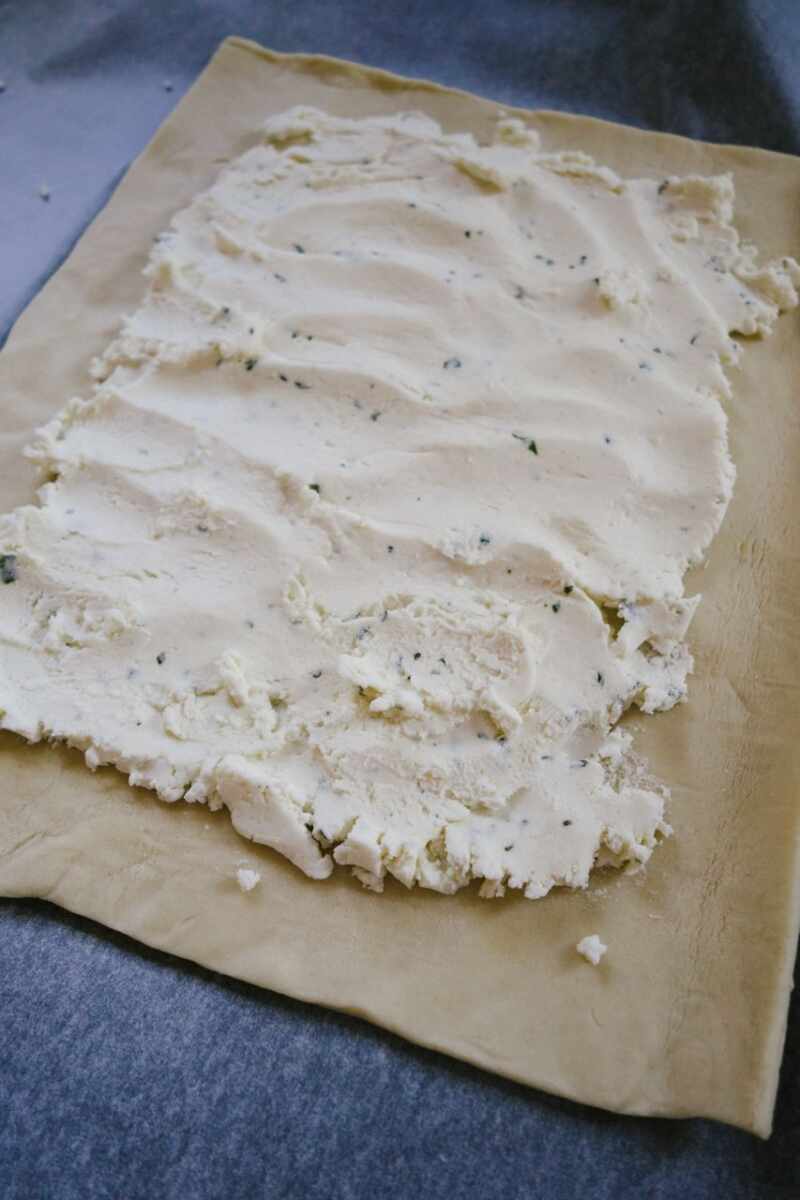 I used a spoon to pat mine down a bit.
Then I licked the spoon.
Next lay your tomato slices on top.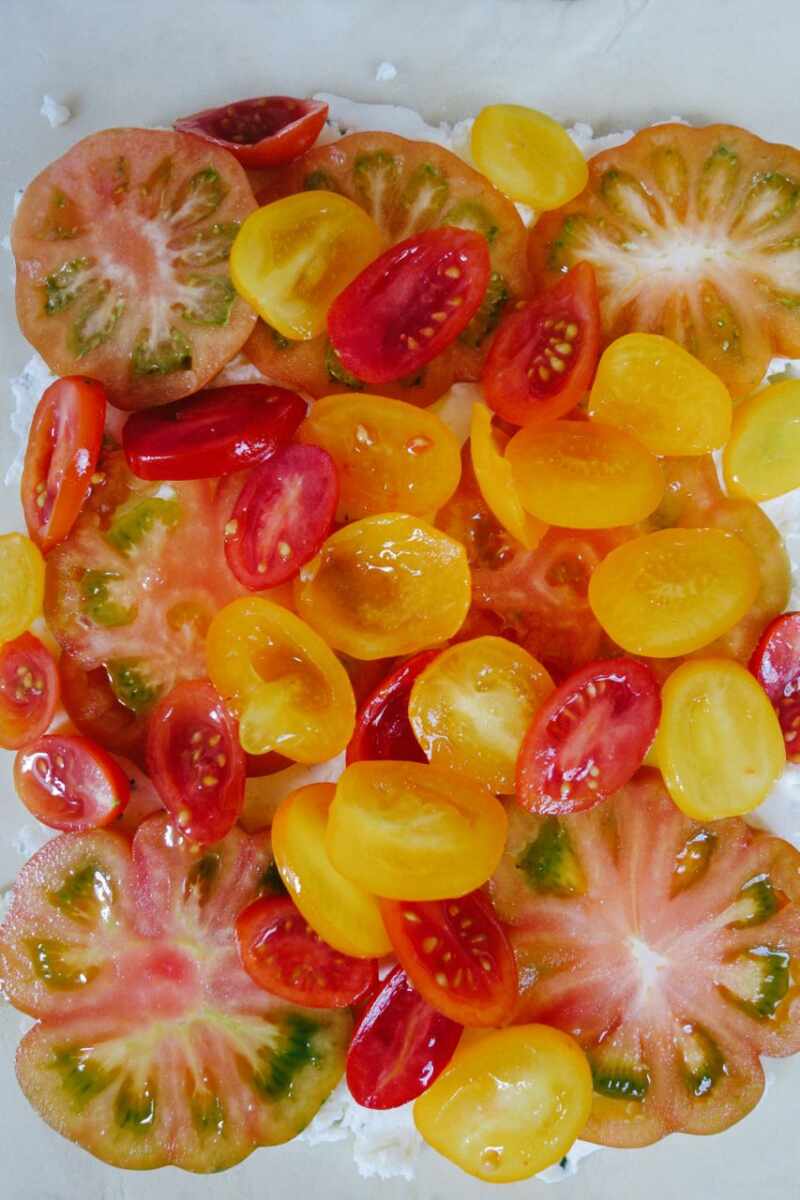 Drizzle with a little balsamic vinegar and sprinkle with salt & pepper.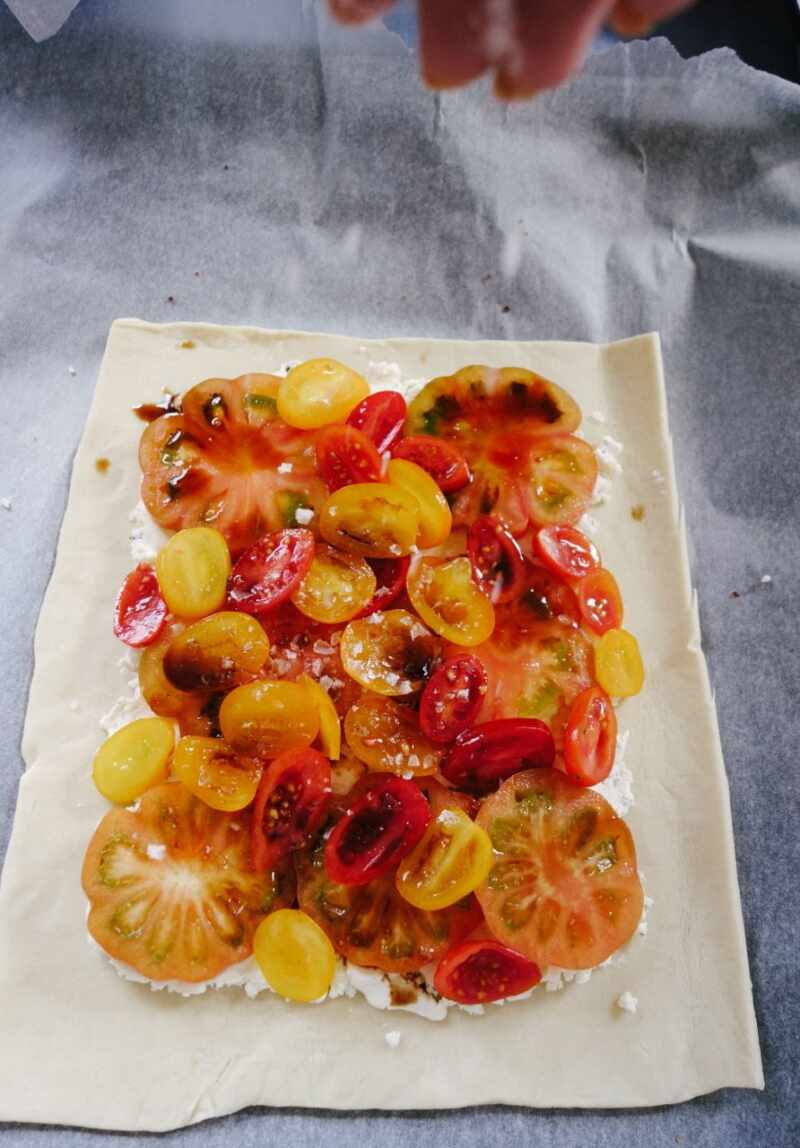 Tear up a few basil leaves & toss 'em on there too.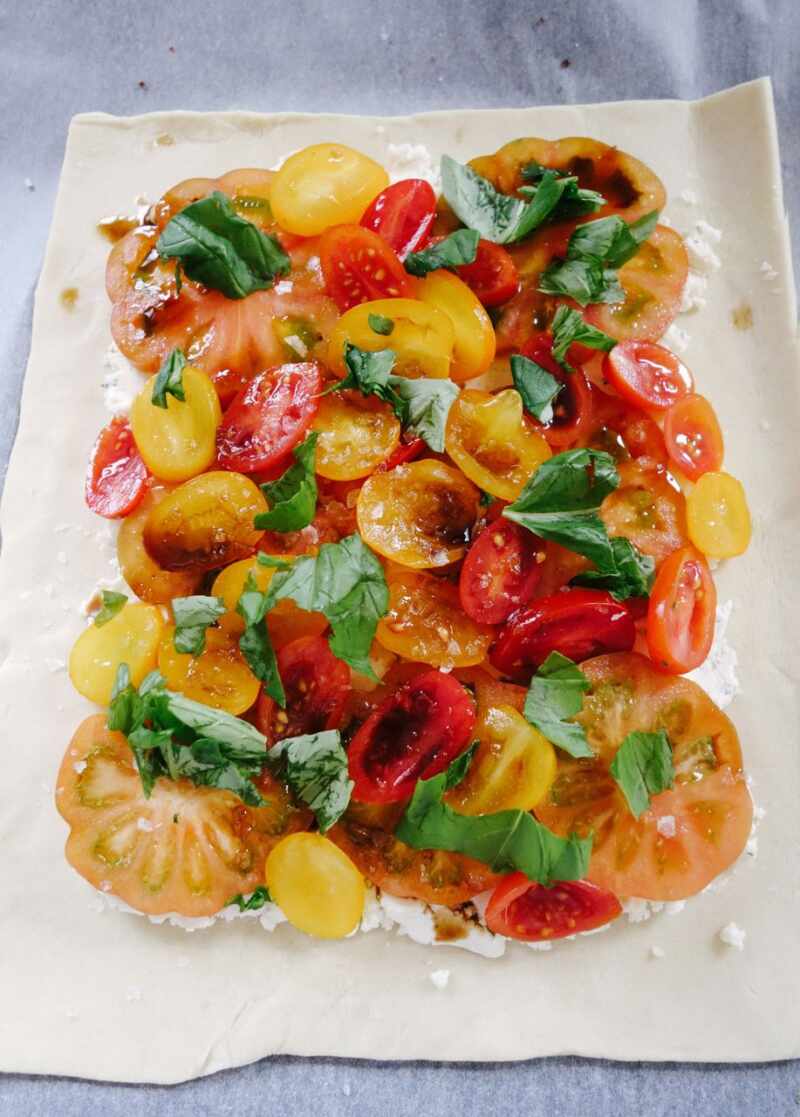 Pop into the oven for 20-25mins.
When your time's up, whip it out, drizzle the topping with a little olive oil & serve.
Delicious as part of a big lunch where everyone picks at different plates & sips pink wine.
Delicious with a salad and iced lemon water.
Delicious by itself, eaten from the pan in your pyjamas.
It's just so versatile!
Here you go, let me give you a bite…
Oh, if only that worked…
We could have scratch & taste blog posts!
[iframe frameborder="0″ height="120px" scrolling="no" src="http://currentlyobsessed.me/api/v1/get_widget?wid=29&blog=The%2BLondoner&product_ids=n_8060770,073454bc862387dbb71df46877ea38bf,n_8060802,964d209980c4d61f41e29548e1096d3b,n_8060894,d52c165c93ec1dc3bead1331ce92dc04,1460d1d04db23a41f9b55218d9a94359,7c2406a998c1b6b5933c846e94813d53,n_8060798,n_8060882,n_8060806,eb6d1b91d5583688bb4a7b128862a8aa,n_8060774&rows=1&cols=5&brand=1&price=0&hover=1″ width="600px"]