Buggy, Harry's girlfriend, has been visiting from the states.
She's been over for a couple of weeks now and was starting to miss the taste of home.
With Harry working and Custard and I footloose & fancy free one lunchtime, we knew just where to take her.
The famous Bleecker St. Burger truck has taken up a residency on Southbank, just by the river.
Buggy's a Red Sox fan and Bleecker St. is a Red Sox van, so I knew they'd have lots to talk about!
Me? I'm just in it for the burgers…
They sit comfortably around the summit of my Top 5 London Burgers.
The meat is superb, the cheese is melty, the sauce is rich, tangy and the bun is toasted to perfection.
The Angry Fries are pretty damn great too.
Hand cut chips smothered in hot sauce and blue cheese.
Our spread attracted a few jealous glances…
But the real test?
What would the American think?
I think we can safely say she liked it!
If you're a burger fan, always keen one eye open looking for this truck.
Or just cheat and go see 'em at Southbank.
Monday to Thursday 12:00 to 8:00, Friday and Saturday 12:00 to 9:30 & Sunday 12:00 to 7:00
They're down by the skate park.
Oh, and if you pop "SOUTHBANK" into the promocode bit of Uber, you get 50% off your ride to or from Sbank! (5th April – 20th April)
After our mammoth lunch, we walked along the river bank and people watched.
Custard likes it best when they fall over, the little scamp.
[iframe frameborder="0″ height="120px" scrolling="no" src="http://currentlyobsessed.me/api/v1/get_widget?wid=29&blog=The%2BLondoner&product_ids=n_7660166,n_2383727,n_5802656,n_3612510,n_7159174&rows=1&cols=5&brand=1&price=0&hover=1″ width="600px"]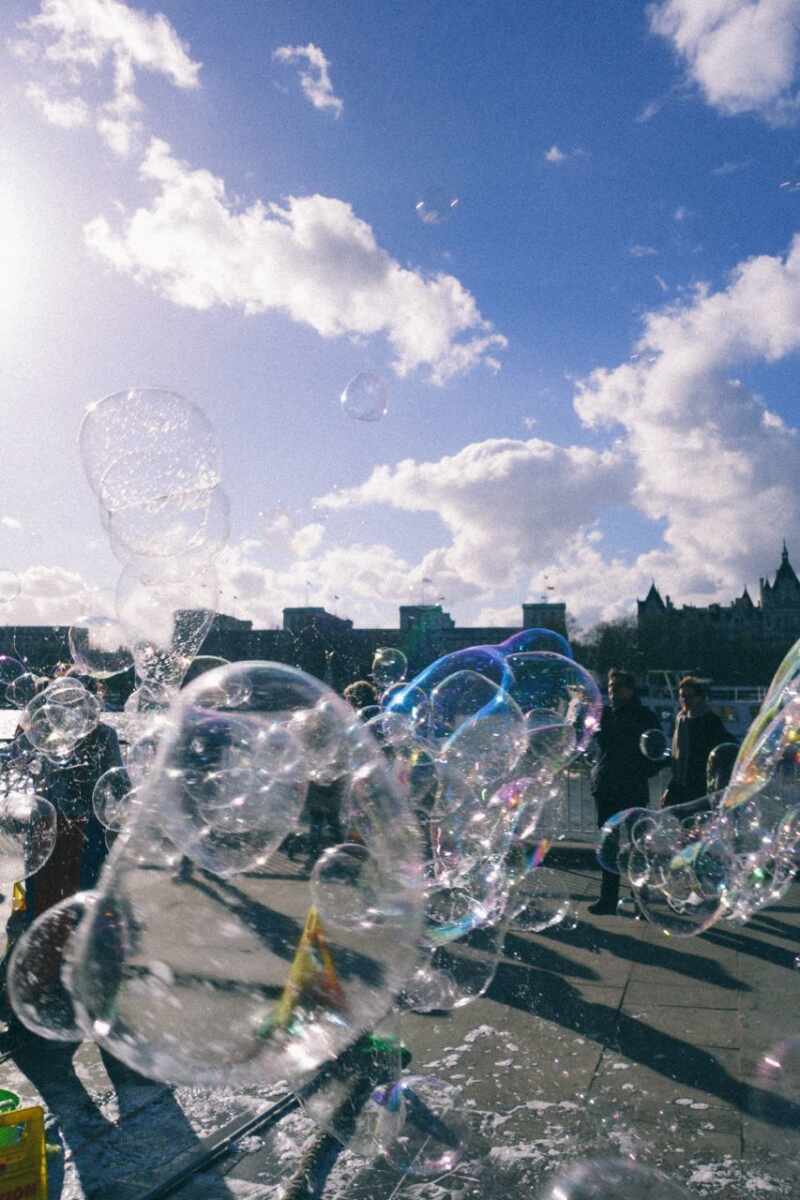 We didn't walk far before coming to a nice little distraction.
In the form of a singing, whirling, gilded and glittering carousel.
We just couldn't resist.
(I got "she's got a ticket to riiiiide, she's got a ticket to ri-i-iiide, she's got a ticket to ride and she don't caaarree" stuck in my head the moment I took this picture and couldn't get it out for the rest of the day. Hopefully it's in yours now too.)
Custard & I jumped on a pony called James and we set off!
I saw this quote on Tumblr a little while ago;
I've been using it as an excuse for adventures ever since.
I suggest you do the same!