The beauty that is Nicole Scherzinger has been working like a little beaver to launch her new collection with Missguided.
After months of drawings, designs, samples and toil… it's finally ready.
Missguided asked if they could commission a post to see how I would style one of Nicole's new pieces.
I jumped at the opportunity (especially as it would mean getting a preview!) and just couldn't help myself, I had to style it twice.
I chose a dress that was way outta my comfort zone and took it from day to night.
First up; the ultra demure, butter wouldn't melt, working-shopping-lunching look.
Slipping a cashmere jumper over the top means you can pretty much get away with this anywhere!
Custard couldn't resist joining in and showing me how to pose up a storm…
Gazing off into the distance with the wind in our fur… I mean hair.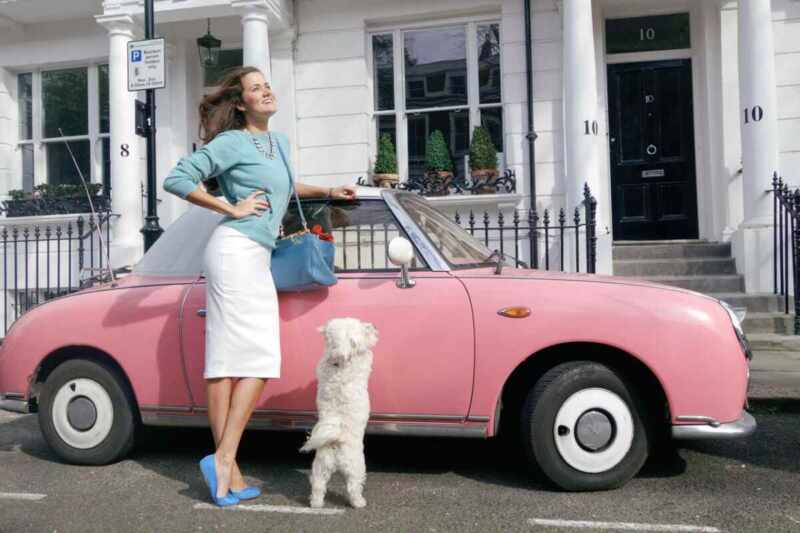 So, once you've done your 1950's housewifing for the day you can Superman into your night-time look…
Whip off the jumper, grab your stilettos and Scherzinger that hair, baby!
Who would know that under all that pastel sweetness there was a tiger ready to roar her way into the party?
It's a much "cooler" style than I usually wear & I like that.
It makes me feel a little Fifth Element-y and wicked!
But we all know I'm really not that cool!
The new collection is pretty Sch-amazing and very Sch-exy. Check out the other pieces here, I've popped a couple of my favourites below.
I suppose if you read the post backwards then it would suggest taking a jumper with you to the party, so no-one would know if you didn't go to bed…
This dress really must be doing wicked things to my head!