Today we went boat trippin'.
Keen to see more of what our surrounding little island havens have to offer, we set our alarms for the crack of dawn (or "sparrows fart" as my dad would put it).
I woke up bleary eyed and fairly grumpy, walloped Milly a few times with a pillow only to receive a grunt and a groan in return.
I gave up and returned with coffee that I held in front of her nose and wafted.
This worked like a charm and she was soon up and bouncing.
We slathered P20 on each other, pulled on bikinis, grabbed everything we thought we could possibly need and raced down to the harbour to meet our boat.
We hit the high seas just after sunrise.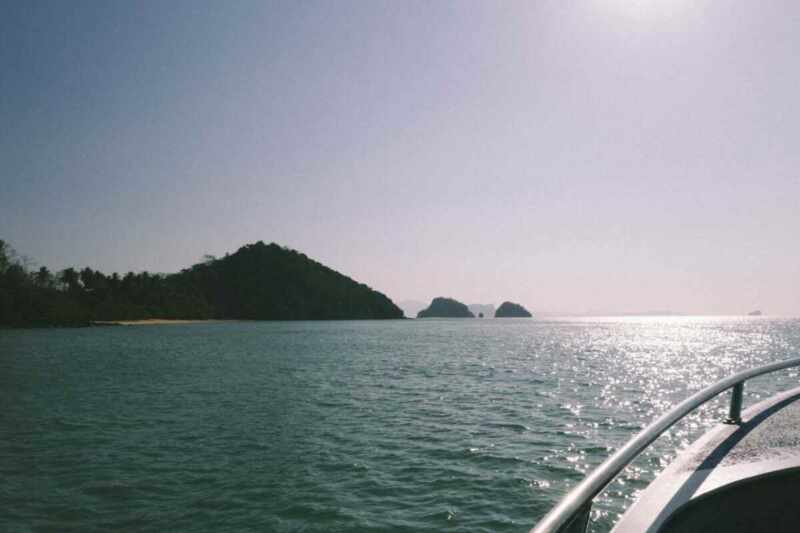 Sped past island after island and too many sandy coves to count.
The captain took us into a little lagoon that you can only find at hide tide when the moon is right, which I found a pretty romantic idea.
This cliff is home to a man who collects birds nests.
It may not look like much, but swallows nests are one of the most expensive food products you can buy. They fetch around $3,000 per kilogram in parts of Asia.
Essentially made of bird spit, they're usually added to soup and end up with a gelatinous sort of texture that can be sweet or savoury.
So not only does this chap have a pretty great ocean view, he also gets to work from home!
After about 45mins of racing over the waves, we reached Krabi.
Not the big famous part you've probably seen, but a little known cove our captain recommended.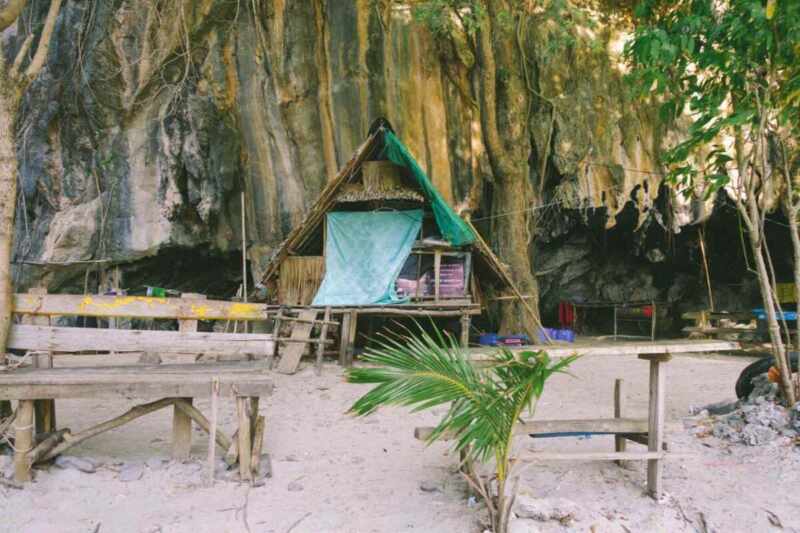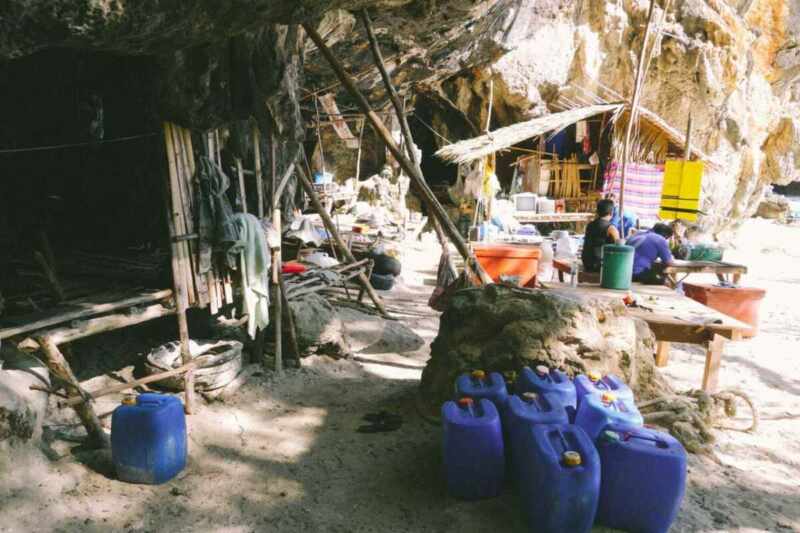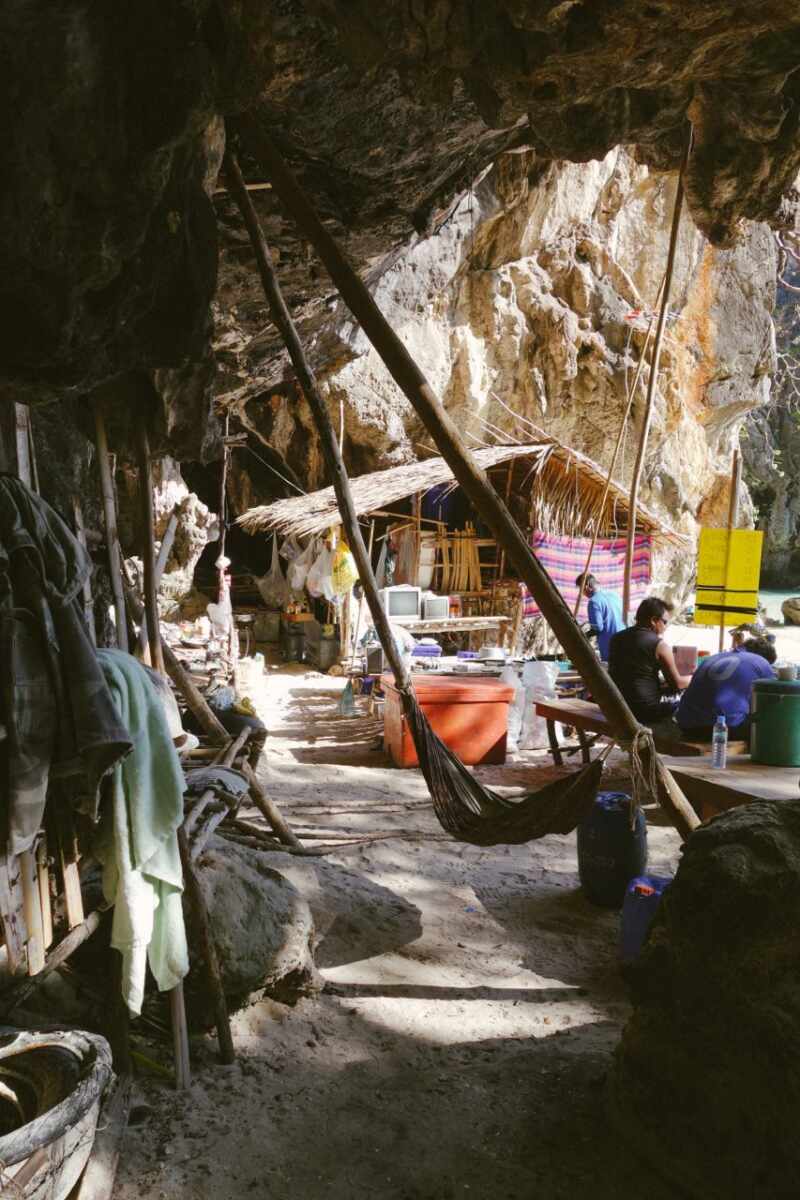 Before we knew it, Cap'n was shepherding us back to the boat so we could move on to our next spot.
We couldn't resist a quick photo op!
We grabbed a cold, frosty one and set off again.
The next stop on adventure was to visit a 1,000 year old Bodhi Tree, which meant a little trek through the jungle.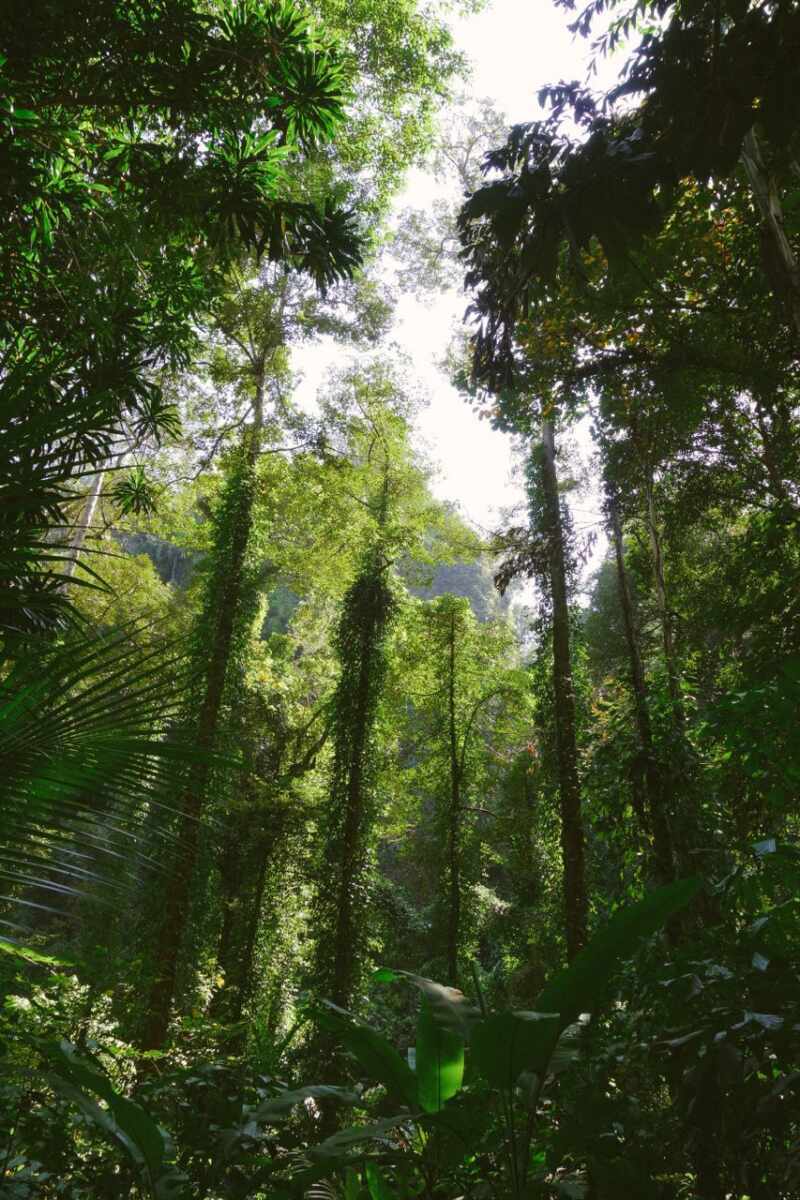 Under a Bodhi tree is where Buddha is said to have achieved enlightenment.
We figured it was worth a shot…
But sadly, today wasn't our day. So we just took a step back to enjoy the view and the total peace surrounding it.
Back on the boat we snacked to our hearts content while Cap'n sped us to James Bond Island (yep, a real place).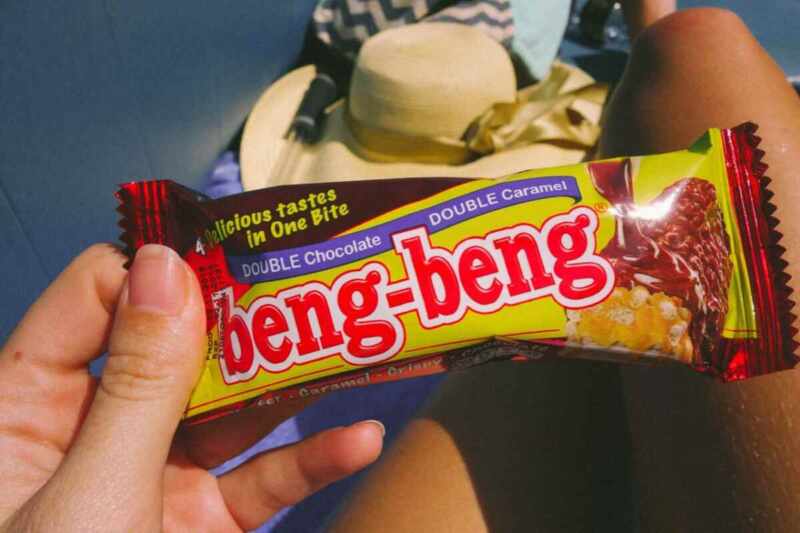 Khao Phing Kan has become widely known as James Bond Island because scenes from "The Man With The Golden Gun" were filmed here.
Good old Roger Moore! Where have all our funny, charming Bonds gone?
You've got two very willing Bond Girls here, should you ever return!
Lunch time was fast approaching, which meant a stop off at Ko Panyi, the floating fishing village.
It looks like something from Water World from the sea, but once you're on there it feels as stable as Venice… if a little more disheveled.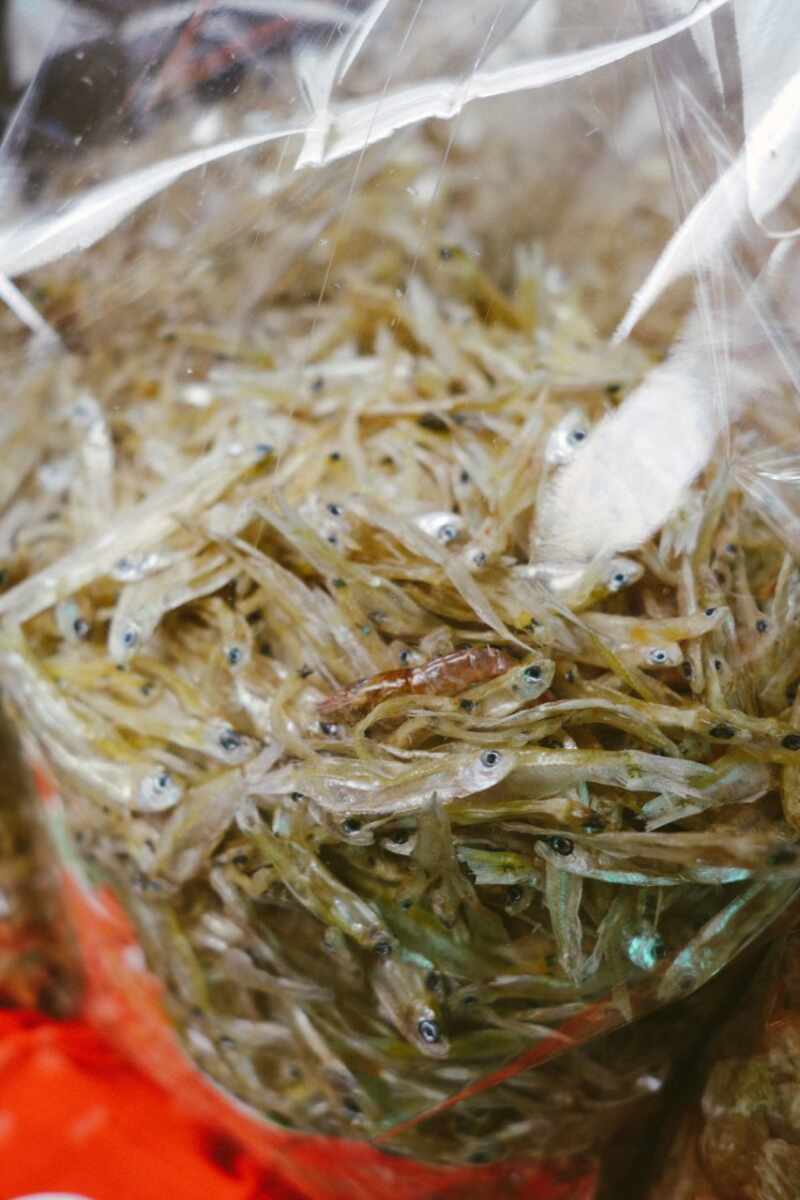 With the exception of a few excitable children, we seemed to have arrived at Town Nap Time.
The place had an erie calm about it. Every shop and stall was seemingly deserted, except for a sleeping shop keeper at the back.
Check out the size of that knife!
We tip-toed past, careful not to wake up its owner…
I kept the sun off my back with LOF t-shirts, I could never travel without these babies!
After a lunch of curries, fish and crab we headed off again.
Passing by the cave paintings on Kao Kee-un (Drawing Mountain).
Cap'n pointed out fish, dolphins, dancing women, mermen, crocodiles, monkeys, and old Buddhist symbols.
My niece will be thrilled to hear that they still had mermaids 2,000 years ago!
We abandoned ship for the afternoon and poured ourselves into another vessel, with a new captain.
He took us into lagoons & caves.
He paddled with alarming speed into the shadows where he shouted "DOWN, DOWN!"
We both lay flat, (my head in Milly's lap) as he negotiated the black cave and squeezed the boat through a gap we should never have been able to fit through.
When I say "squeezed", I literally mean scraped the sides of our canoe through, with the roof of the cave touching our noses. Mills & I got a fit of the giggles and by the time we emerged into the daylight we were wiping away tears, unable to breath or speak!
We got off for a little leg stretch after that.
Our paddle-man took us back to the mothership and we floated off to our next stop.
We thought we were done with caves, we were wrong.
Having jumped from the boat onto a gorgeous white, sandy beach we were just wriggling our toes in for a nice siesta.
Cap'n handed us two torches.
"Cap'n, why do we need torches?"
"Come on, I'll show you!"
And he lead us into a small cave with the waves lapping up into it. There was no sign of the back of the cave, but he led us in.
We soon realised we were walking into a river. The cloudy water rushed against our legs trying to push us away. We had to duck and crawl through the passage with bats fluttering overhead. Leaves being dragged downstream clung to our legs, wrapping themselves around us like lonesome snakes.
The feeling of utter bewilderment at not being able to see a hint of daylight at either end of the cave was not helped when Cap'n cried out "watch for anacondas! They're very sneaky!"
Milly and I grabbed on to each other and kept walking, muttering and squeaking under our breath "If I die, tell mum I love her…"
By the time we got to the mouth of the cave the water had gotten deeper. It was up to our necks as we finally popped our heads out into the Mangrove Hong.
Relieved, we exhaled and threw our hands up. Enjoying the space and air around us.
We eagerly explored the secret garden we'd discovered.
But it turned out, everyone else was about to discover it too.
They were dropped off in threes by local paddle-men and soon the place was overrun.
We tried to venture further into the corners of the cavern, but Cap'n shouted "NOT THERE! It's quicksand!"
Upon which we decided we'd had more than enough adventure for one day so headed home.
Just stopping for a dip or two on the way.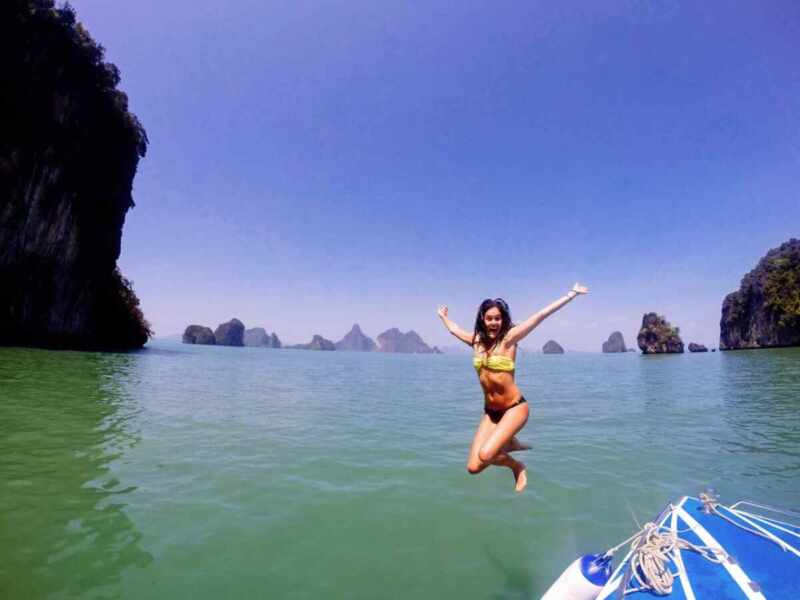 I'm writing this with a cup of tea (to calm my nerves) and a KitKat (I like to think I deserve it) in our new hotel, which I can't wait to show you around!
Milly's hovering over me because she wants to read this one and look at the pictures so I'd better let her.
Thank you for joining us on our adventures, I can't tell you how much I'm enjoying sharing them with you!