I can't quite find the words to sum up 2013.
I want to pour my feelings and memories into the screen, tie them with a bow and leave them for a few years so I can look back and remember how I felt.
I do that, you know? Look back at the blog. Read through it as though it's someone else's diary I've found on some old forgotten bookshelf.
Sometimes I worry that if it wasn't all written down like this that it would fly away. Like the last 2-3 years of experiences I've shared with you would just cease to exist. That I'd wake up and be back where I started; Stuck with a man I was afraid of, in a job I didn't like, hating myself and not knowing what to do about it.
That probably sounds stupid to you. Only a mad woman would put that much stock in her diary.
Anyway.
Whirlwind. I suppose that sums up life this year, doesn't it?
My New Years Resolution in 2013 was to have a "year of firsts" and do something I'd never done before, once every week. Well, NY resolutions are made to be broken. I didn't quite manage it every week, but I did do more things for the first time than I can count on my fingers and toes… so maybe that counts?
Mostly though I'm grateful for you. I love this blog, even with its difficulties. You've spurred me on, encouraged me and given me the confidence to finally feel utterly comfortable in my own skin.
I am far from perfect. There are people who don't like me, and that's ok. I don't write to them, I write to future me and to the people who do enjoy it. I'm deeply touched that you choose to spend your time with me. I've loved meeting you, Tweeting with you, jabbering away on Facebook with you and learning more about you (especially when you send me photos or come say hi, that's my favourite).
I know that there will be people out there who feel as lost as I used to. I just want to remind you, you and only you have the power to do something about it. I saw a nice quote the other day that went something like this:
"You have exactly one life in which to do everything you'll ever do. Act accordingly."
It's something I'm going to keep in the back of my mind this year.
But before that, I thought I'd share a few snaps I took around midnight a couple of days ago!
The Mayor of London & Vodafone very kindly invited my friends and I to the fireworks to ring in the New Year together.
We'd never been so slipped into our party dresses and headed out to say farewell to a whirlwind of a year.
Before braving the cold we were treated to a few glasses of bubbles and supper. You've got to keep your strength up when you wont be eating again until next year, after all!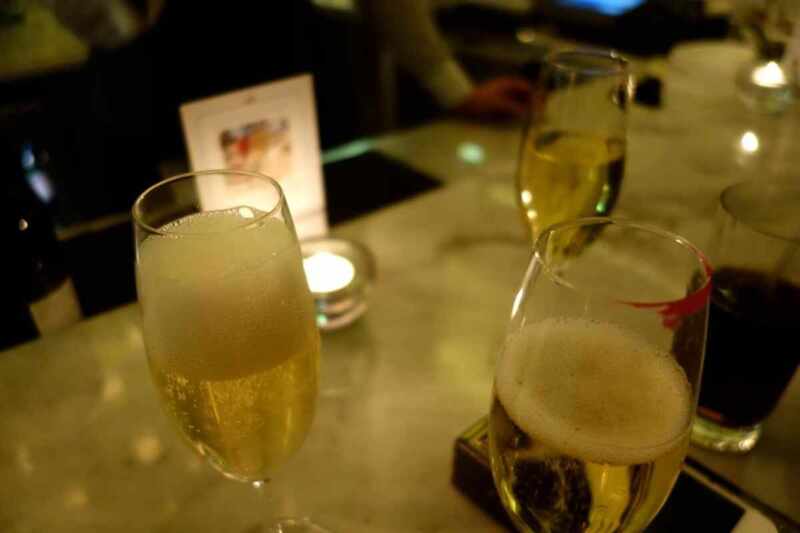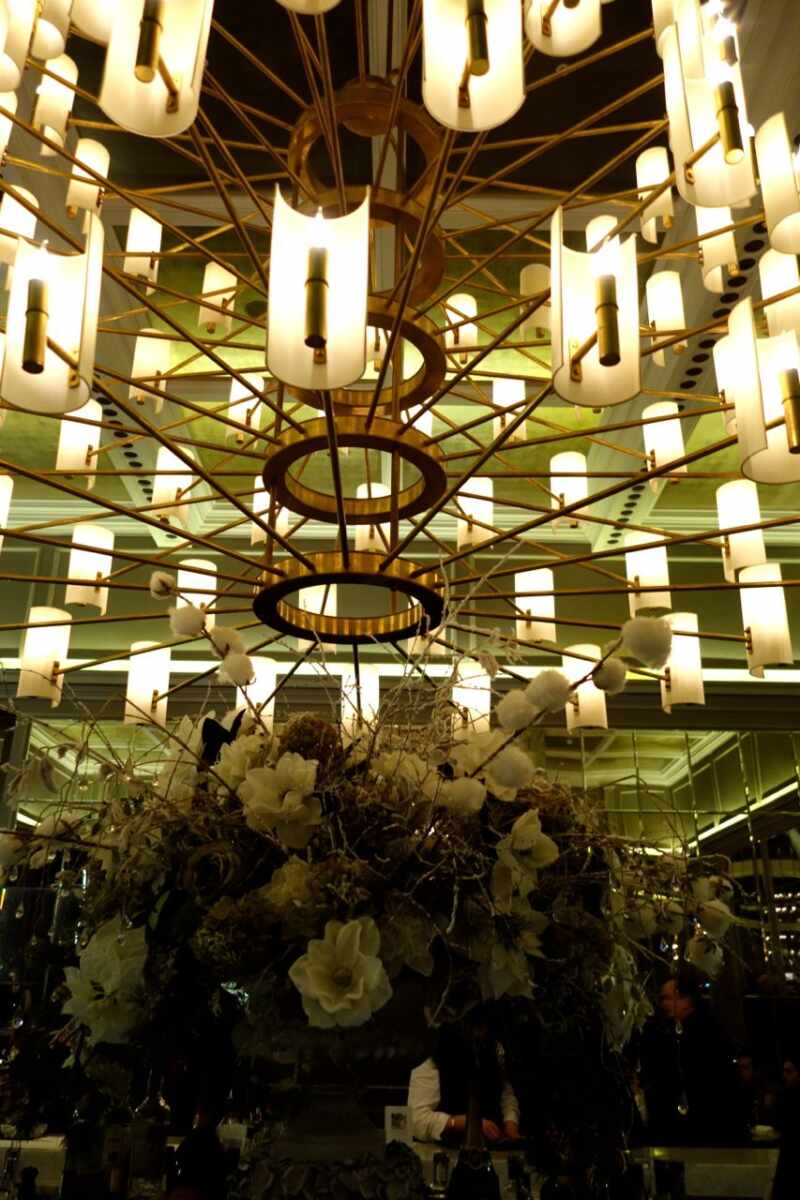 We ducked out of the party for a little while and roamed the glittering hotel like a small pounce of cats.
(Did you know pounce is a collective noun for cats? I think it fits rather beautifully. But, I digress… Back to the glittering hotel.)
Having eaten our fill we were hurried out into the cold, slurping down our coffees as fast as we could as we were pushed out of the door and through the heaving crowds.
But when we got to the water's edge, it was all worth it.
Check out the view!
The organisers beetled around with hats, gloves and flasks full of hot, spiced punch.
Which we naturally dived right into!
Before long the countdown began.
The excited crowd whooped, screamed & heaved forwards.
Finally, in unison we all chimed in for the final countdown…
(It's the FIIINAAAAL COUNTDOWN DoDo Do Do. DoDo Do Do Do!)
Big Ben bonged and the sky erupted.
The crowd stood open mouthed in awe… only to find that this wasn't just a feast for the eyes, oh no.
This was an evening of sensory exploration. These guns:
Sprayed delicious flavours into the night.
Peach snow floated through the air.
Followed by banana confetti that you had to catch on your tongue while rockets boomed and crackled over head.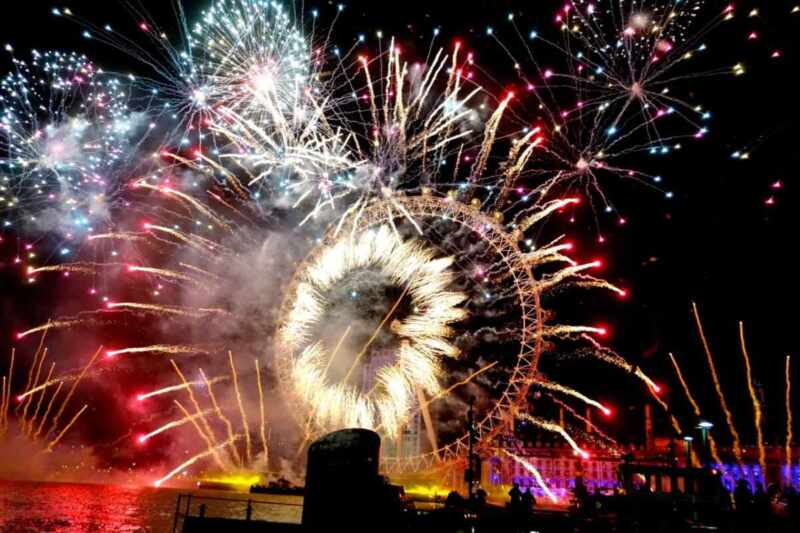 Seemingly from nowhere orange bubbles rose into the sky, floating over the crowds before bursting and raining that fresh, Christmassy scent over the revellers below.
Still, the fireworks continued.
Just when we thought it was all over, the finalé blew us all away.
It was a hell of a night & a cracking start to what I hope will be the best year yet!
Happy New Year!