I'm a big fan of dim sum Sundays.
When I first moved to London I shared a little house in Fulham with a group of girls. They were friends of friends but I needed a home as quickly as possible.
I texted them on Friday and after a whistle stop tour of Ikea, I moved in on Saturday morning.
By Sunday we were rooting through each other's wardrobes, make up bags and flicking through photos of potential love interests. The girls quickly became my London family.
I'm grateful to them for being so welcoming, but mostly I'm grateful to them for introducing me to dim sum!
Milly, who you've met before, took me along to her Sunday dim sum sessions and paved the way for what would soon become my weekend obsession.
Hakkasan is the Nobu of the dumpling world. It's fabulous. It's fancy-pants. It's expensive.
But, if you go for brunch you can have a gargantuan amount of food swim in champagne pretty reasonably.
So that's just what we did.
Milly was nursing a hangover in bed, so I went with this dim sum loving little beaver instead.
The Sunday menu kicks off with cocktails.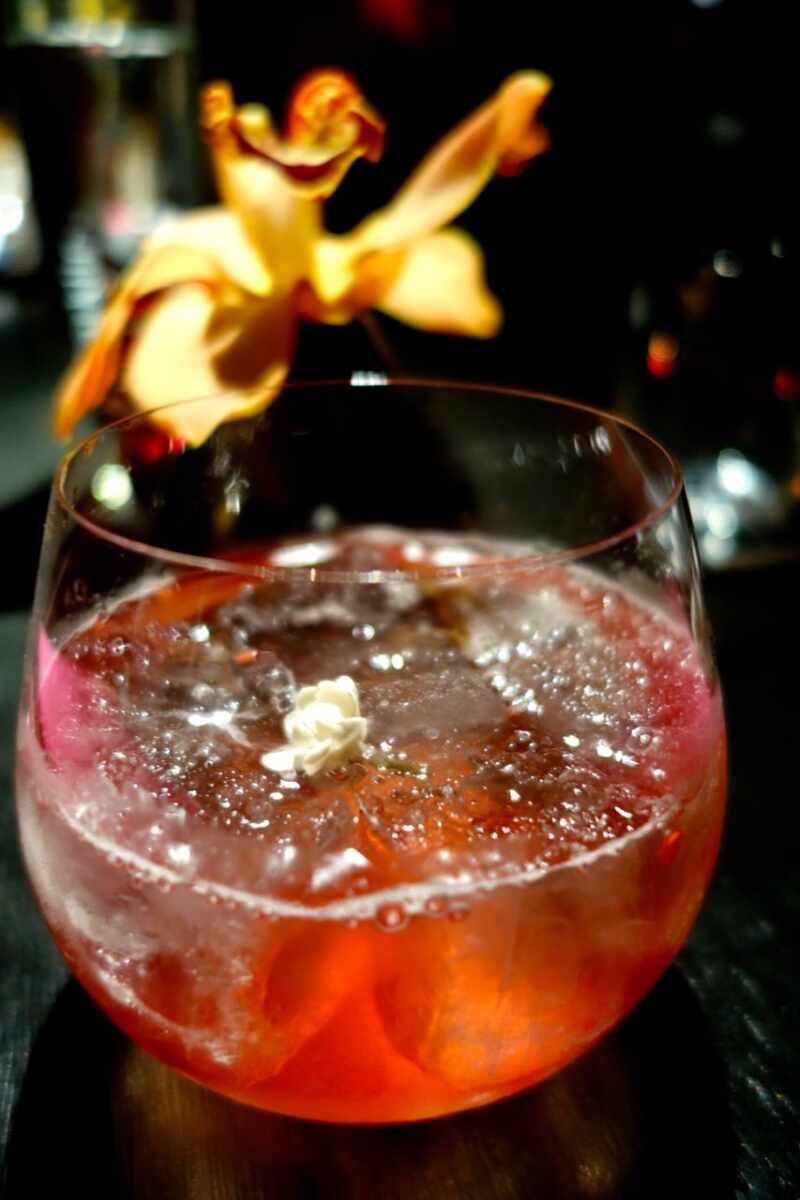 Fleur de Coco: coconut water, raspberry, Belvedere vodka, Akashi-Tai sake… in a big, slippery glass.
Thankfully Kim managed hers with a little more grace…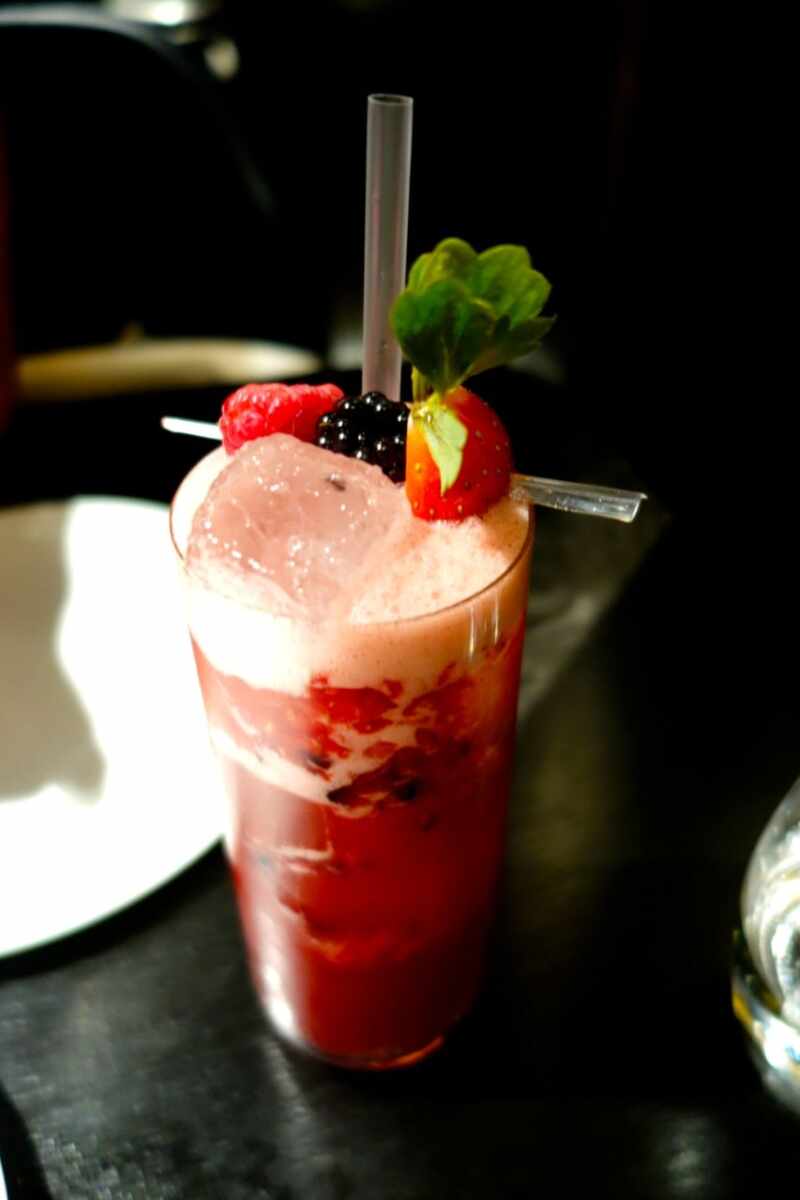 Kowloon Cooler: strawberries, raspberries, blackberries, lychee, apple and cranberry juice, lemonade.
The first dish (one of my favourites) on the fairly vast set menu is crispy duck salad with pomelo, pine nut and shallots.
It arrives with a flurry of pink Perrier-Jouët bubbles.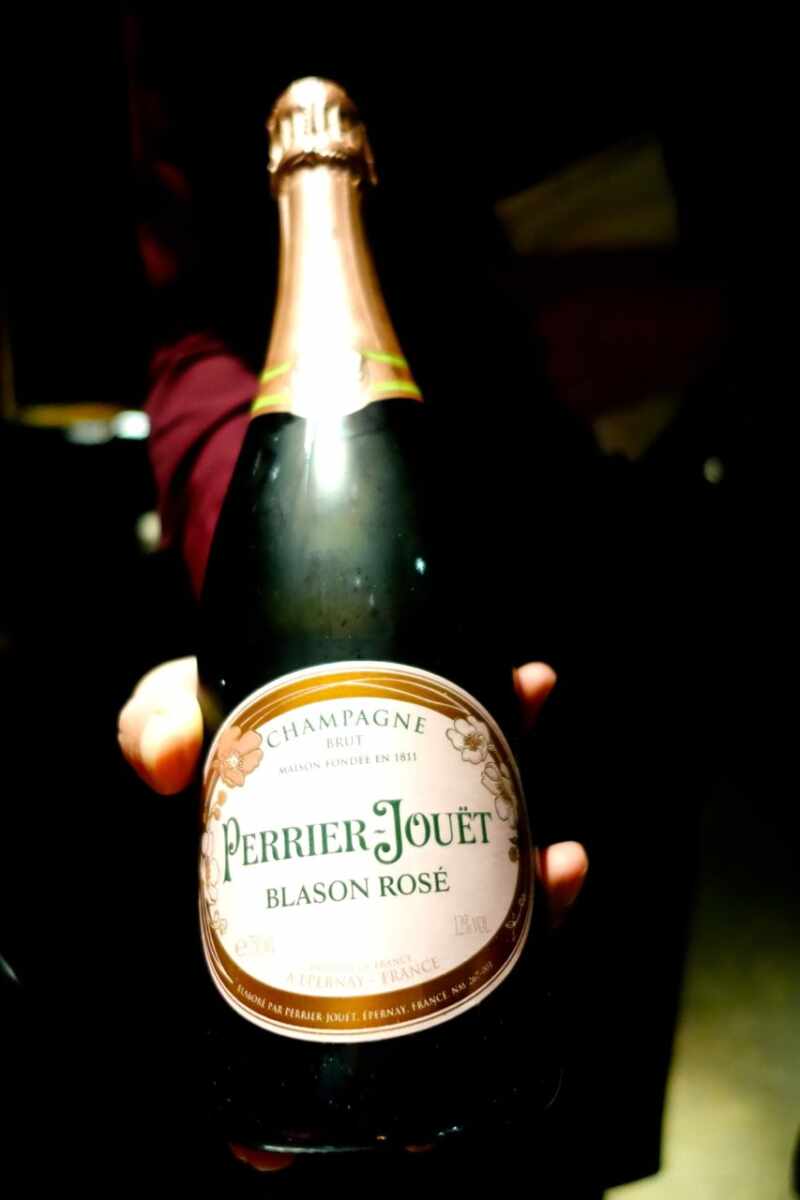 Next up you're presented with a furiously steaming basket of dumplings.
XO scallop dumpling with Thai asparagus and lingzhi mushroom, har gau, pork and prawn shumai & Chinese chive dumplings with prawn and crabmeat
Followed by some more bubbles and a little break.
A good opportunity for those who are hungrier for fashion than they are dumplings, to check out my new necklace!
I was absolutely inspired by the creations from Dylanlex that are taking the jewellery world by storm. They are incredible!
Buuut… I can't quite justify spending £1000 on a necklace right now, so I'm rather chuffed with my £25 version.
[iframe frameborder="0″ height="120px" scrolling="no" src="http://currentlyobsessed.me/api/v1/get_widget?wid=29&blog=The%2BLondoner&product_ids=n_3698406,n_3698424,n_2773746,n_3698448,n_3698445,n_3698415,n_3698421,n_3698412&rows=1&cols=5&brand=1&price=1&hover=1″ width="600px"]
Oh look, more food's arrived!
Shanghai dumplings, baked venison puffs (omfg these are the best things you will ever taste), crispy smoked duck and pumpkin puffs (shaped like little pumpkins), and fried golden lobster roll (Kimberley's favourite).
Followed by salt and pepper squid which is a little greasy for my taste, but the next dish more than made up for it.
Grilled Chilean sea bass with Chinese honey and sticky rice.
Almost full to bursting by this point, pudding seems impossible.
Thankfully there are a couple more cocktails to help you on your way!
Basilcello: cucumber, basil, Berkeley Square gin, lemon, elderflower, ginger, lychee.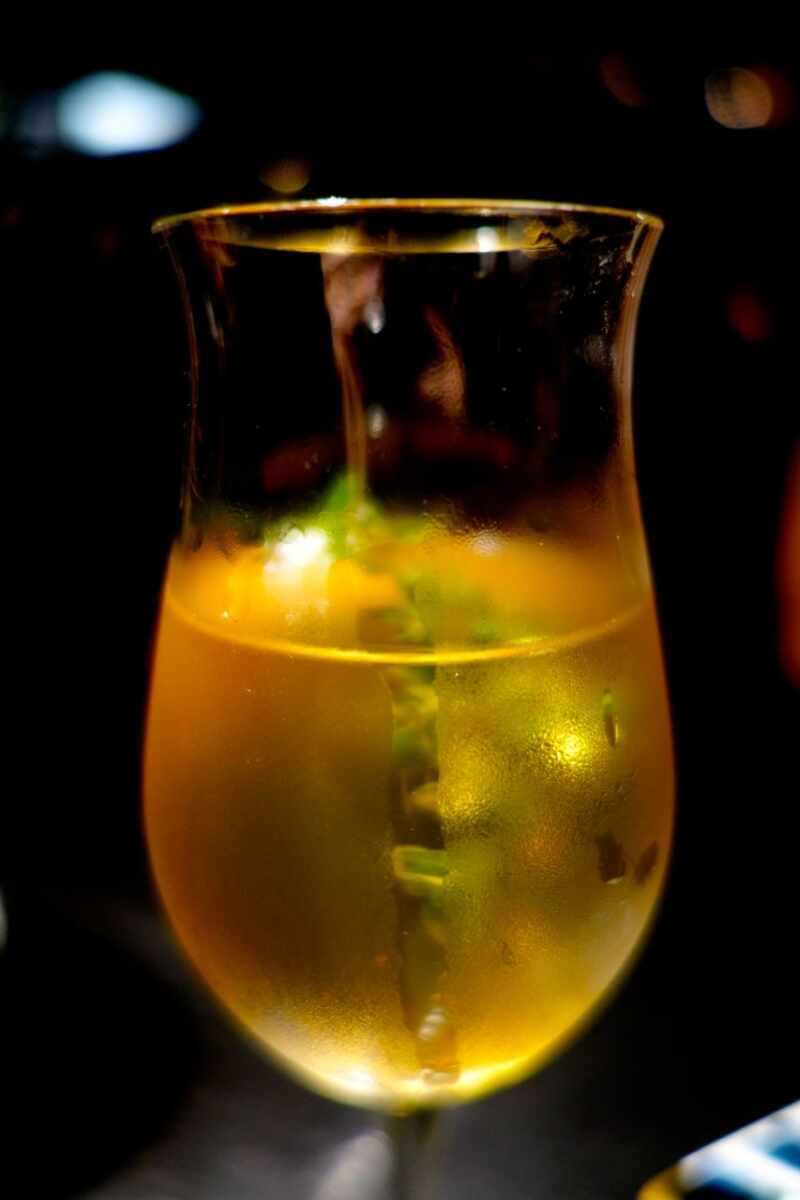 Bamboo Rock : Auchentoshan 3 wood whisky, Frangelico, Amontillado, brown sugar, cherry, Jerry Thomas bitters.
With macarons.
And the most intensely wonderful lemon pudding I have ever tried.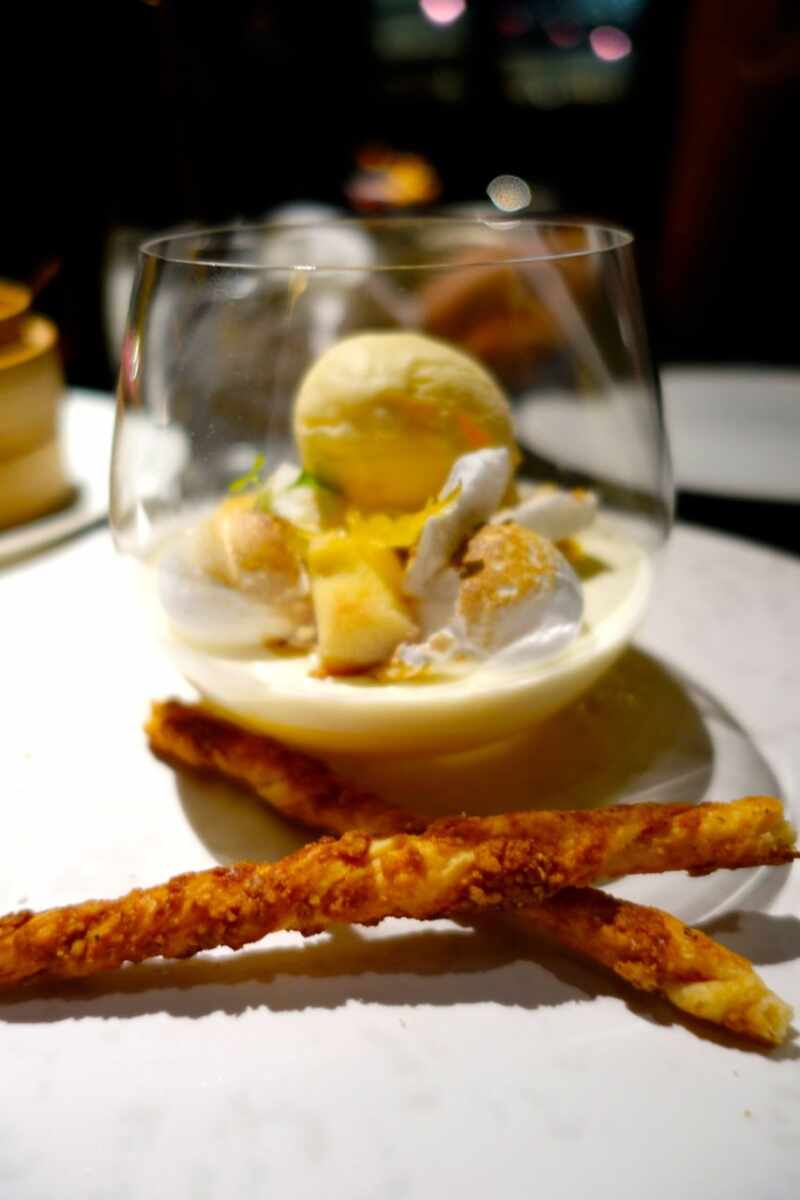 A sort of lemon curd, topped with cream, meringue, ice cream and crunchy bits.
It goes down pretty well!
The Sunday menu is £58 per person, which I think is pretty reasonable for cocktails, champagne and 6 courses. It's worth booking, which you can do online.
By the time we left "brunch" the sun had set and London was bathed in the most beautiful blue & pink glow.
We wrapped up in coats and drove home with the top down, so we could marvel at it properly.
Thank goodness K isn't much of a drinker, she's the most glamorous designated driver I know!
Not a bad way to spend a Sunday!