Two years ago Amber Venz launched her company.
At the end of this year it will have driven over 175 million dollars in sales.
She was a blogger who spotted a gap in the market and together with her boyfriend took the leap and filled it.
So many of us see these gaps. We think of a great idea that will change the world, or our world at the very least. We chatter excitedly with a carefully selected group of trusted companions. Then, we go back to work.
We put it to the back of our minds and forget all about it until one day you see an article about your company, with someone else's proud face shining from the page. "That was my idea" we say and grumble.
I have an insatiable interest in people who go for it. The brave ones who take risks and try. They don't let a fear of failure hold them back, because after all, isn't it better to have tried and failed than never to have tried at all?
I'm planning a series of interviews with people who I think you should meet. People who have come into my life one way or another and who inspire me. Today is a young, brilliant business woman. Next time it might be a stay at home mum, a musician, a student or an actor… as long as they're interesting, I'm going to interview them, over lunch.
Lunch was at Wright Brothers in Soho. A joint decision based on Amber's location and our shared love of seafood.
Right, back to Amber.
Amber was a jewellery designer and a personal stylist when the economy took a dive. She wanted a way to stay at the forefront of her patron's minds and so started a blog.
Not a hobby blog. She sat down with her boyfriend, Baxter, and wrote a business plan for it. She included the planned blog content, frequency of posts, partners and aspirations.
The blog was going well, her clients loved it!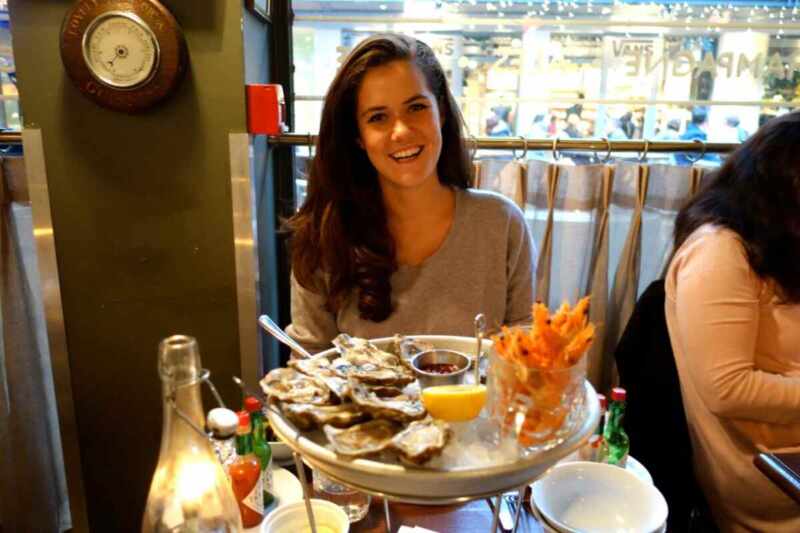 Soon she was getting texts and emails saying "thank you so much for blogging those jeans, I just bought them!" and "I loved that dress so much I bought two!"
Amber realised she was essentially doing her old Personal Shopper job, for free. She didn't mind that her clients weren't paying, but she was giving huge stores business and getting nothing in return.
She sat down and looked for affiliate companies. They were all very complicated and it was your job to keep track of sales yourself.
She ended up with an enormous spreadsheet that was taking so much time to compile, she couldn't do anything else. Exasperated she sighed "all the other bloggers CAN'T be doing this" to Baxter.
They went out for a coffee and he asked her if she could have any solution in the world what would it be and how would it work?
He had a background in tech investments and engineering. Together they drew out the idea and how it would work. It would be a web based platform that bloggers and publishers could use to track their affiliate schemes. She would use it to reach out to fashion brands and suggest they sign up to the program. That way her readers would never have to pay for anything on the blog, no-one would have to pay to read it, there wouldn't even be annoying pop up adverts. She would be able to afford to spend her days writing and shooting interesting content that they would love… and if they bought some of the items she was buying, then the fashion companies would give her a little commission right into her bank.
They hired a developer and built it.
RewardStyle was born.
It's now used by every big blogger in the world and even traditional types like Vogue. They have offices everywhere. Amber gets to travel the world with her boyfriend and co-founder Baxter. She does admit that this can be difficult, she rarely gets to spend more than 2 weeks at a time at home in Dallas. There have been times where they have wanted to kill each other, sharing a desk in their tiny first office was a challenge in itself!
I asked Amber if she had any regrets, or if she'd do anything differently.
She thought about it for a while as she shucked another oyster. Finally she said, "No, no I don't think I have any regrets. I mean there are things I'd have done differently, but only because I'd have done them all sooner. Once I'd had an idea I'd have just done it, rather than waiting and thinking about it so much."
I asked if she had any advice for people who had their own business ideas. "Do it! Do it now" she said. "Don't wait because someone else will get there first, especially in tech."
When I asked what was next her eyes lit up like it was Christmas.
"Instagram!" she exclaimed.
"Um… I think that might already be a thing, Amber." I said.
She laughed and explained that they have a new tool for bloggers and readers and it's all about Instagram. She said that so many of her blog followers just follow her Instagram now, because she updates it more often. They always want links to the clothes she's wearing and this is something she sees on almost every blogger's feed too. After a year of planning and scratching their heads, Amber has launched LIKEtoKNOW:IT. A service for blog readers who want to know what bloggers are wearing without having to ask, wait for a response and then look it up themselves.
They sign up online and then just go on using Instagram as normal. If they see that their favourite fashionista is using LTK, they double tap the picture and at the end of the day, or the end of the week if they choose, they receive an email with all of the links to the exact pieces.
It's free to use and it's only the fashion firms themselves that will ever pay a penny for the service.
Amber and Baxter see it as their new baby and are very excited for what it'll mean in the bloggosphere.
I liked one of Amber's pictures on Instagram a couple of days ago, so if I go to my LTK now, I can see the items she rocked in it, and buy them if I like.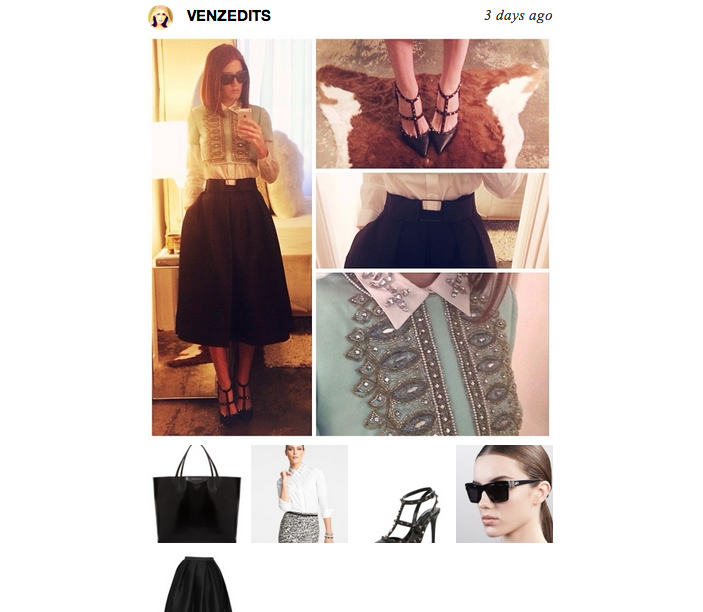 It's clean, simple for both sides to use and I'm sure it'll be a huge success.
We chatted at the table for almost two hours, before surrendering to the queue of hungry oyster fans (we didn't want to be shellfish) and headed out to shop.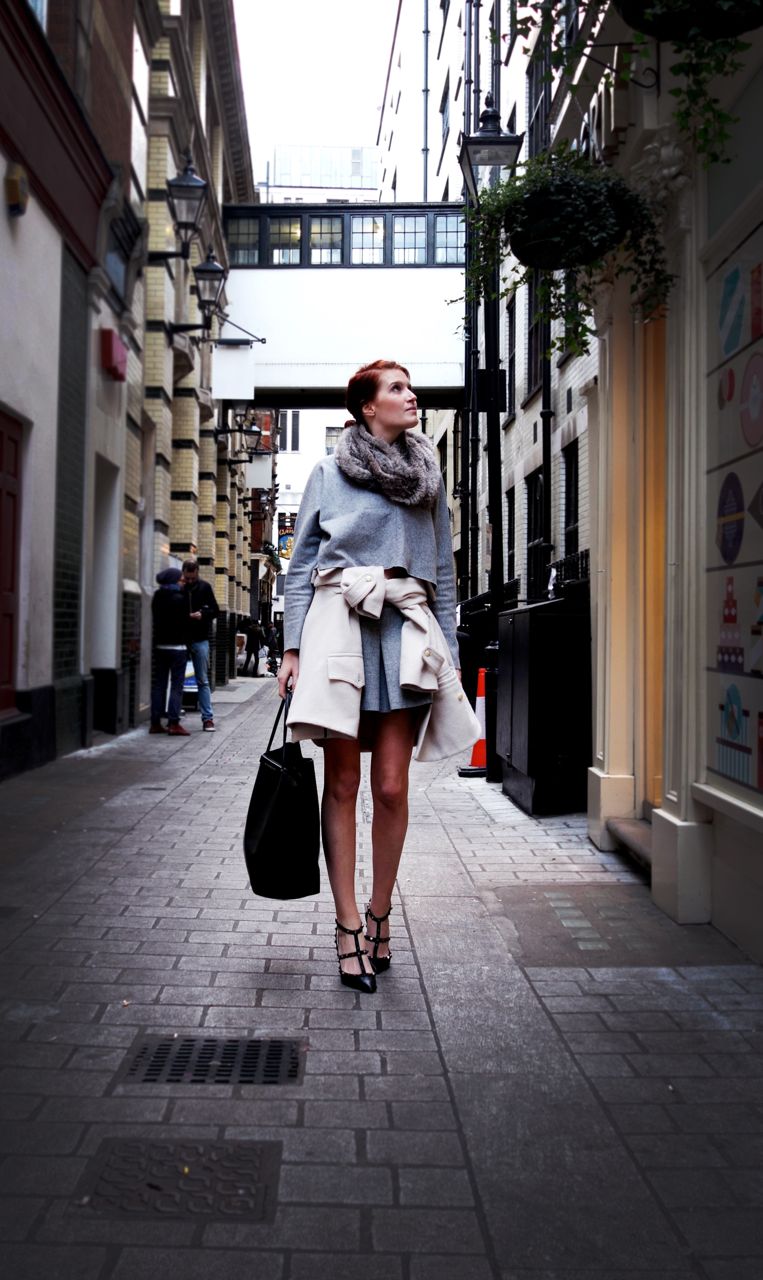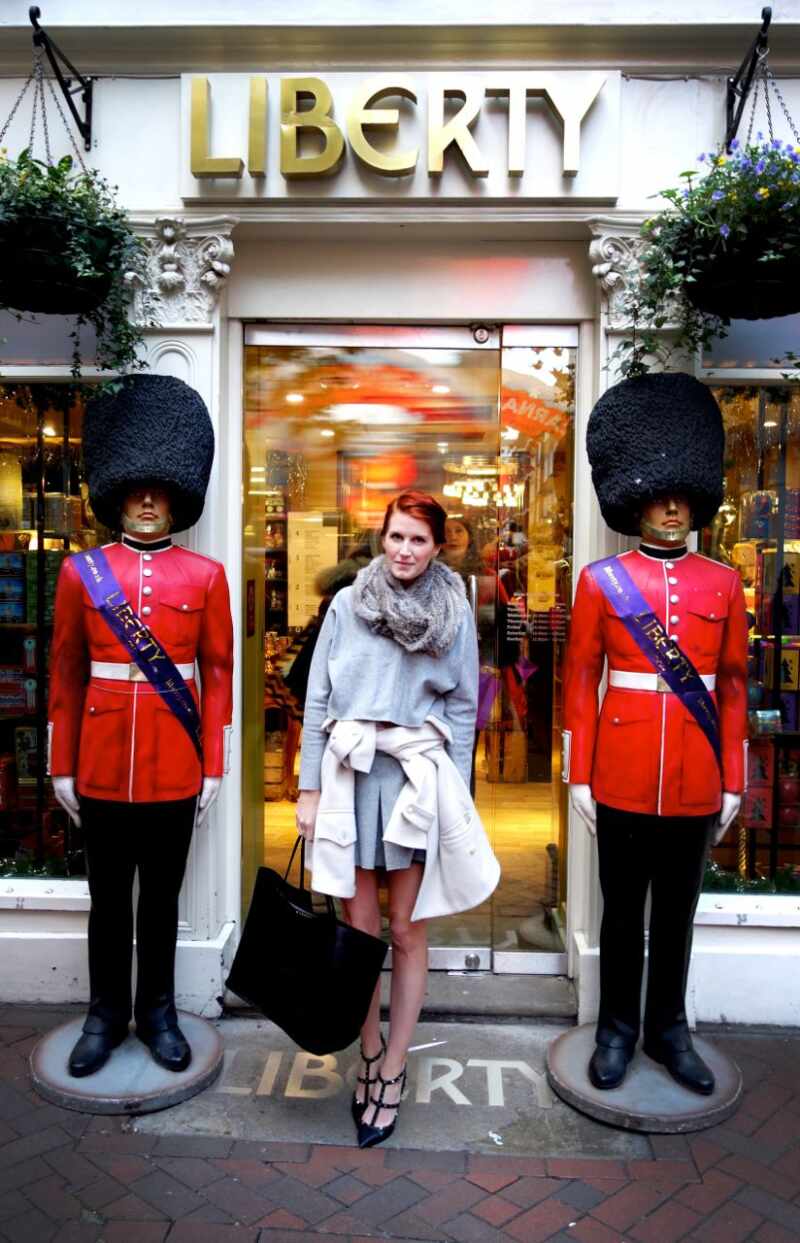 [iframe frameborder="0″ height="120px" scrolling="no" src="http://currentlyobsessed.me/api/v1/get_widget?wid=29&blog=The%2BLondoner&product_ids=n_1527221,n_3731364,a5c2802ad9b992d4776713105718aebf,n_996041,n_2876671&rows=1&cols=5&brand=1&price=0&hover=1″ width="600px"]
If you're a blogger you should absolutely think about joining RewardStyle. If you're already a member you can use LIKEtoKNOW on the RS iPhone app.
If you're a blog reader or an avid Instagrammer, you can check out LTK here.
After a quick whizz around Liberty we tried to stroll to Bond Street but got caught in a shower of icy rain.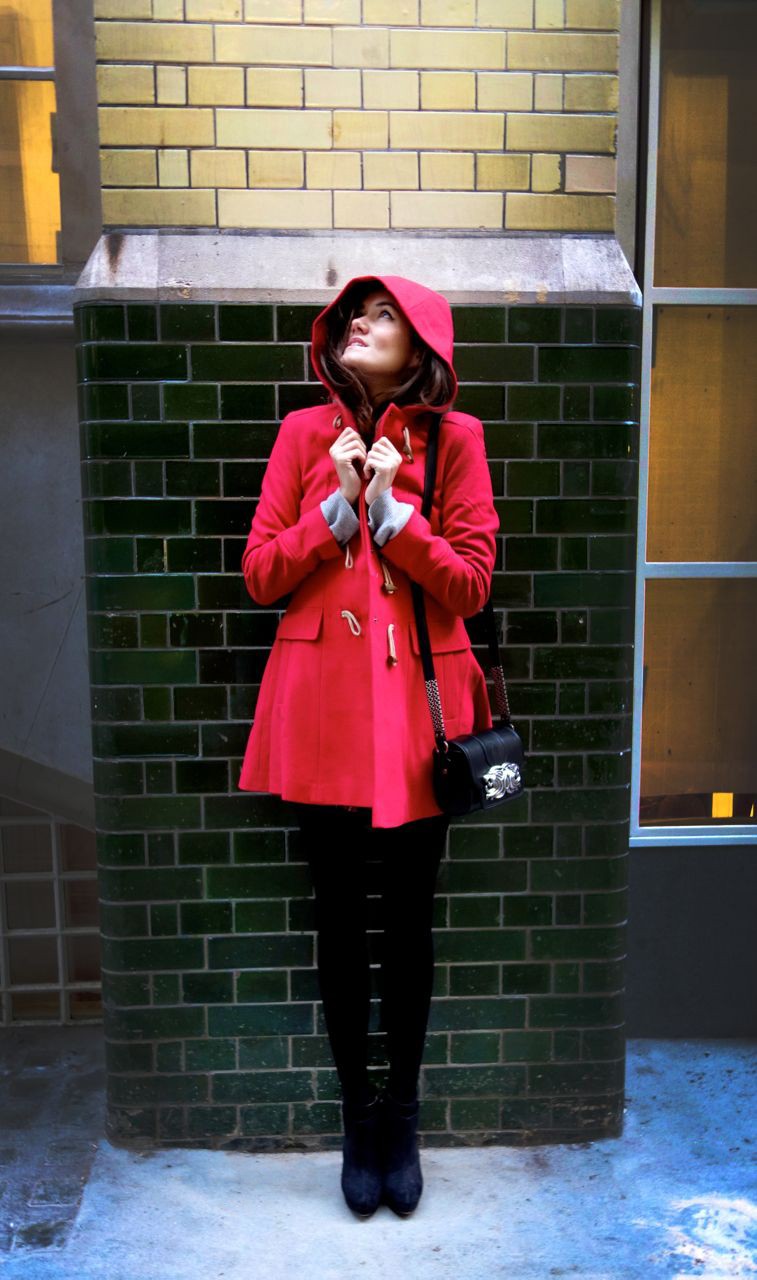 We went our separate ways, but I've promised to visit her in Dallas next Spring.
Perhaps there will be exciting developments and another excuse to interview her by then!