Once upon a time there was a cold and cloudy day in London town.
"Once" Who am I kidding? We get about 300 of those a year… but none the less, it was one of those days.
Two young(ish) maidens awoke in their chambers and looked out over the city. Uninspired by the weather, they turned to one and other unsure of how to spend the day.
Thankfully their wizened old friend, PJ was on hand with a suggestion.
"Man up Princesses" he said. "We're going ice-skating."
And so they did.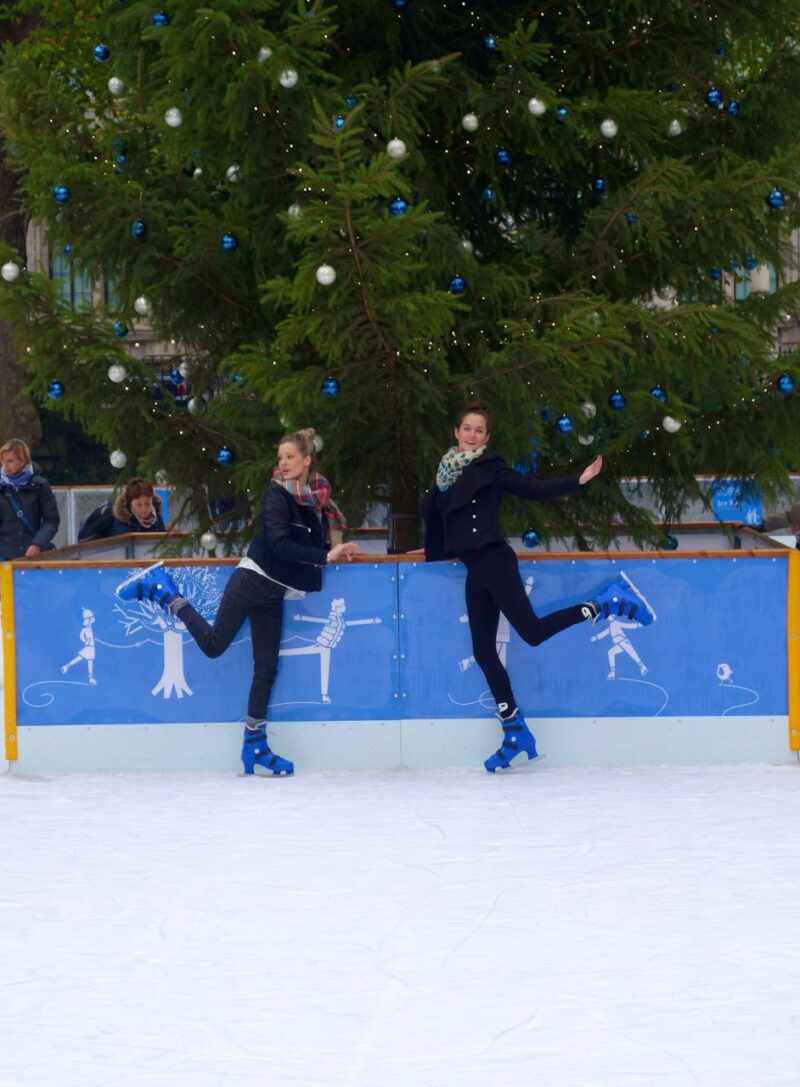 The Natural History museum always has fun little popups on the lawn.
It only seems like yesterday that I was here blogging about their summery butterfly tent, but the time has flown by and it's already time for their Christmassy, magically festive ice rink to slide into our lives.
Things got off to somewhat of a… wobbly start.
So we eased ourselves in at the shallow end, with the help of two little buddies.
Meet Edward and Phil.
(I can't remember which was which, they look so alike.)
They had us on our feet in no time and cheeky Phil even suggested a conga!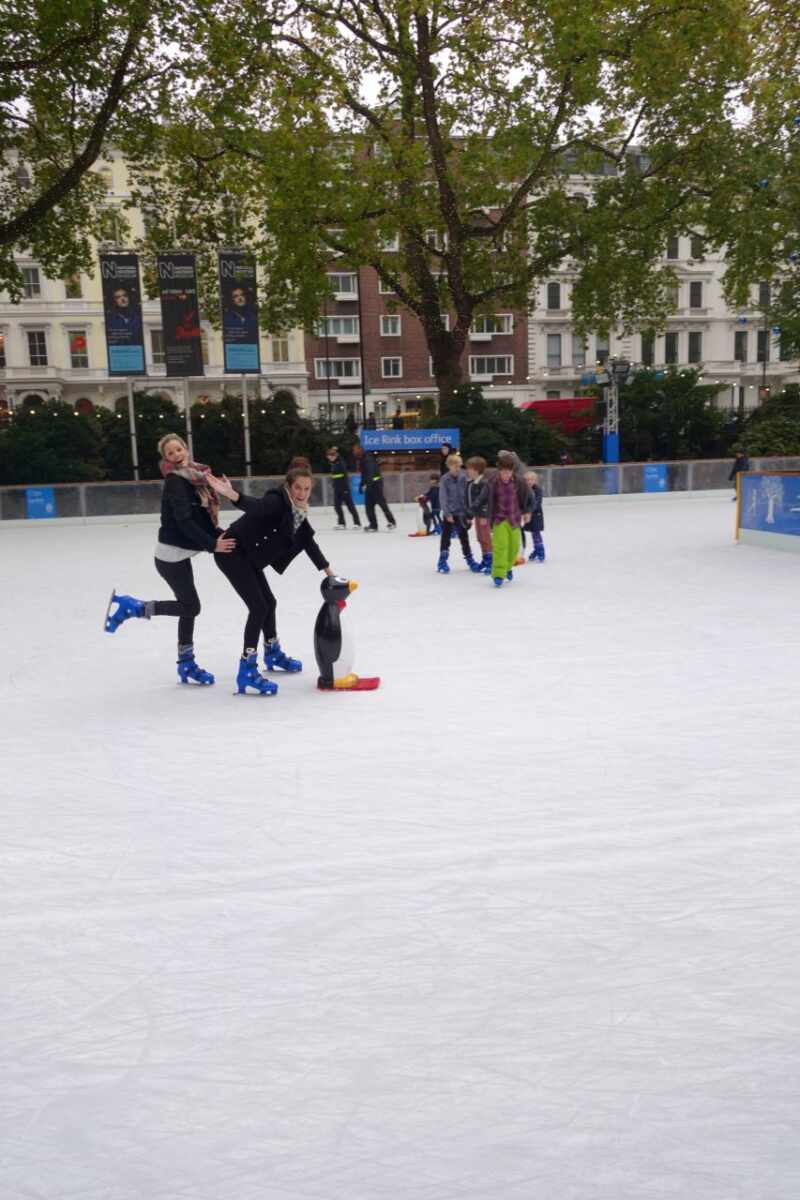 Having stretched our legs, we said goodbye to our Southern friends and went for a spin by ourselves.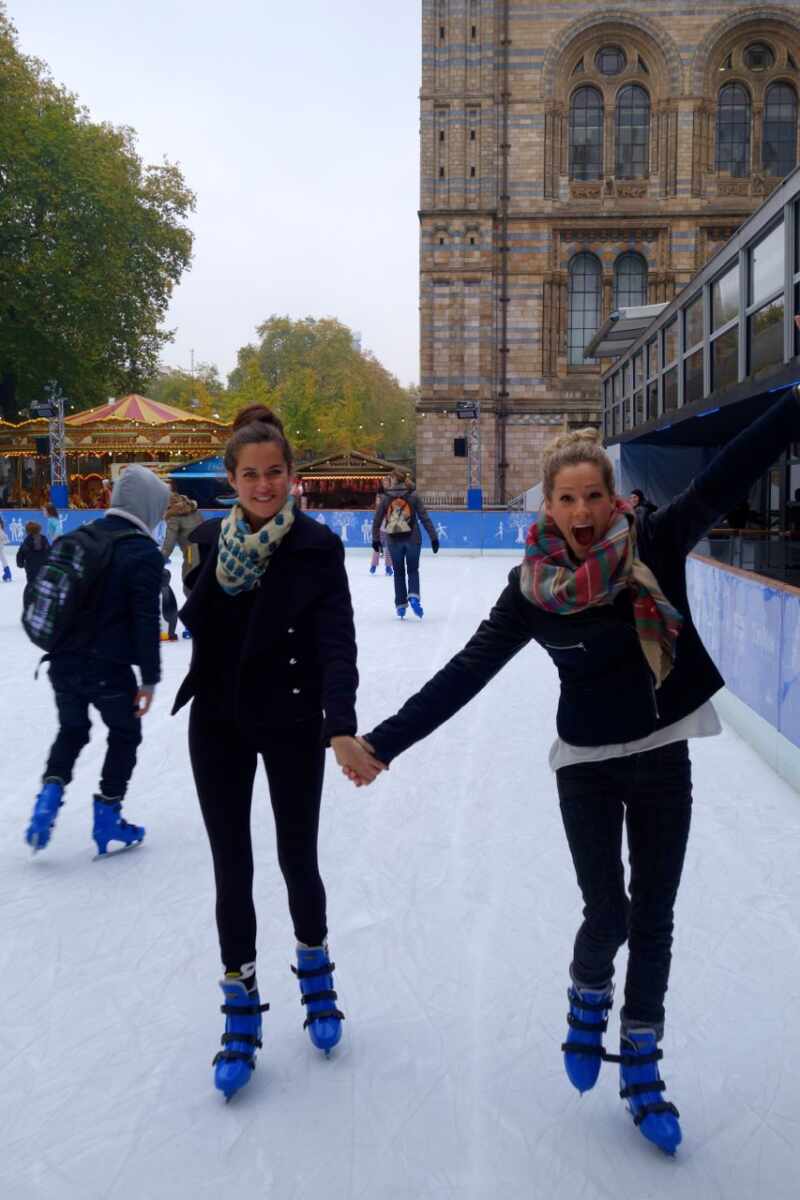 [iframe frameborder="0″ height="120px" scrolling="no" src="http://currentlyobsessed.me/api/v1/get_widget?wid=29&blog=The%2BLondoner&product_ids=4d88d9a004c895e77aeafe4fbdf474cb,005e4571d916047754e8500486286363,n_2131248,0d154a45bd1ac2df37c59c6bed125854,n_2516871&rows=1&cols=5&brand=1&price=0&hover=1″ width="600px"]
On our travels we ran into a couple stray Los Angelenos and joined forces to become an unstoppable skating team.
We've decided to call ourselves The Mighty Ducks.
Catchy name, right? I don't think it's been used before.
If you fancy shredding some ice of your very own, there are frozen puddles at The Natural History Museum, Canary Wharf, Westfield, The London Eye, Hampton Court, Hyde Park, Somerset House and The Tower of London.
Grab a buddy, layer up and get yo' ice wiggle on!