Last night I joined the players for supper at The Player.
Ok, that's a lie. I actually joined Harry, Dicky & PJ and they're all very nice boys.
None the less, we congregated in Soho and headed down into the depths of The Player, which is a hidden little place right next to Agent Provocateur. I bet you know where that is, cheeky!
It's a cool 70s style bar, complete with 70s style, bad ass cocktails…
This is the "Pisco Inferno"
Bacardi 8yo rum and Peruvian pisco shaken with pineapple, fresh lime juice and falernum, topped with prosecco and flamed with Bacardi 151 overproof rum.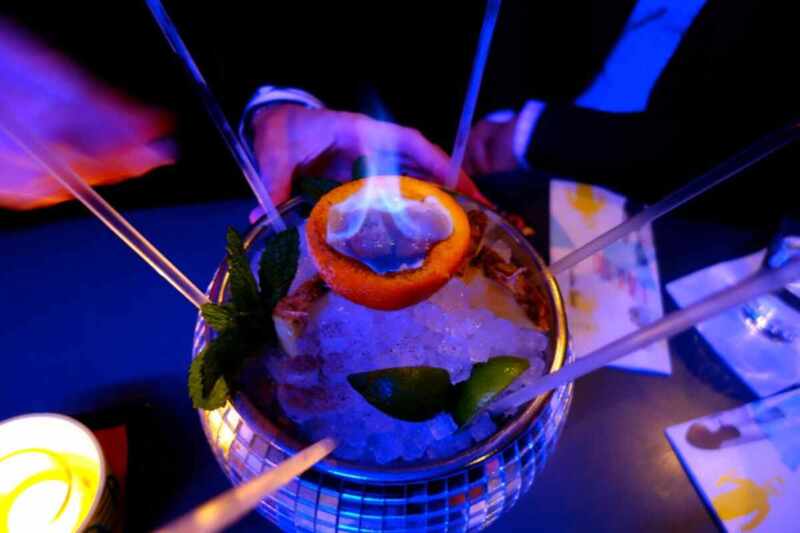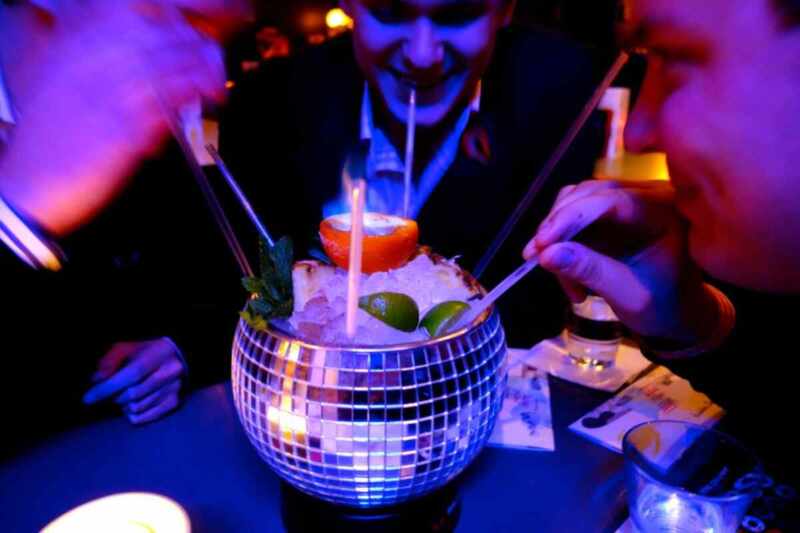 But the real reason we braved the depths?
The food!
Breddos Tacos (street food extraordinaires) have taken over the kitchen and are causing quite a stir in the Soho foodie waters.
There's a small (but perfectly formed) menu of sliders, tacos & fries.
We ordered almost everything… with the exception of the vegetarian options, naturally.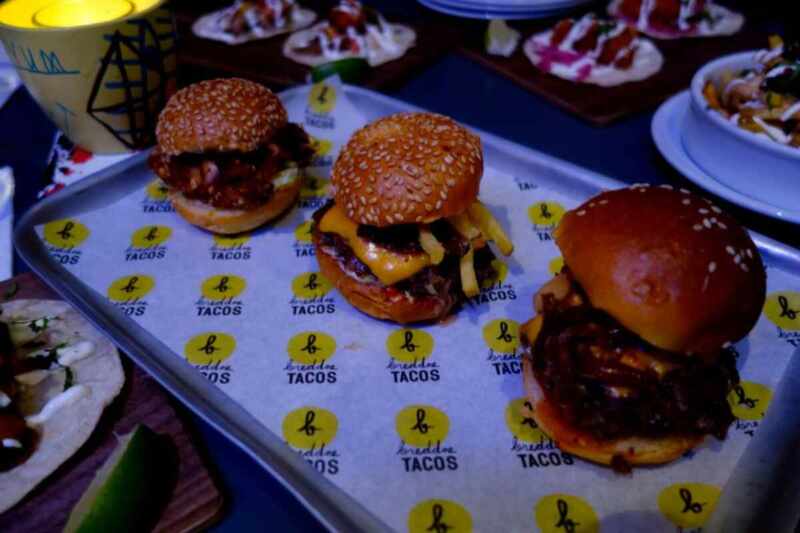 The sliders.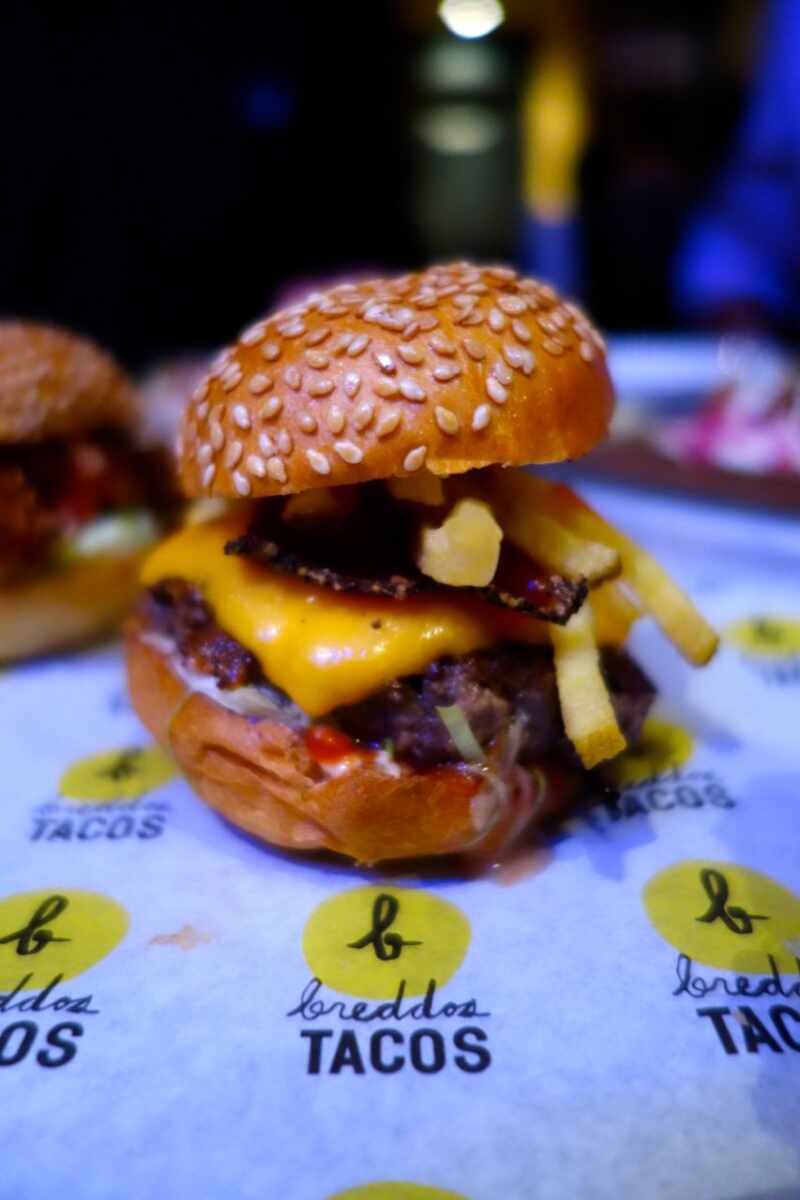 The Breddo : Aged patty, American cheese, hot griddled pastrami, Swiss cheese, ketchup, chipotle mayo, shoe string fries (IN THE BURGER!) and fresh habanero.
My favourite of the bunch. A killer combination of flavours and textures. I could eat an entire mountain of these babies!
Short rib slider : Aged patty, mushy short rib, American cheese, fresh habanero, salsa, lime.
A really great little burger. The beef comes from Phillip Warren in Cornwall, he supplies over 20 Michelin starred restaurants… and Breddos! So you know it's good.
Crunchy Nut : Crunchy Nut fried chicken, chipotle mayo, ketchup, lettuce, tomato.
My second favourite dish of the night. A righteously crunchy exterior, coating juicy chicken. If there was a "Supersize" button, I'd have slammed it.
Next up, the tacos.
Sadly, they weren't quite as good as the truly excellent sliders, but to be fair they're a tough act to follow.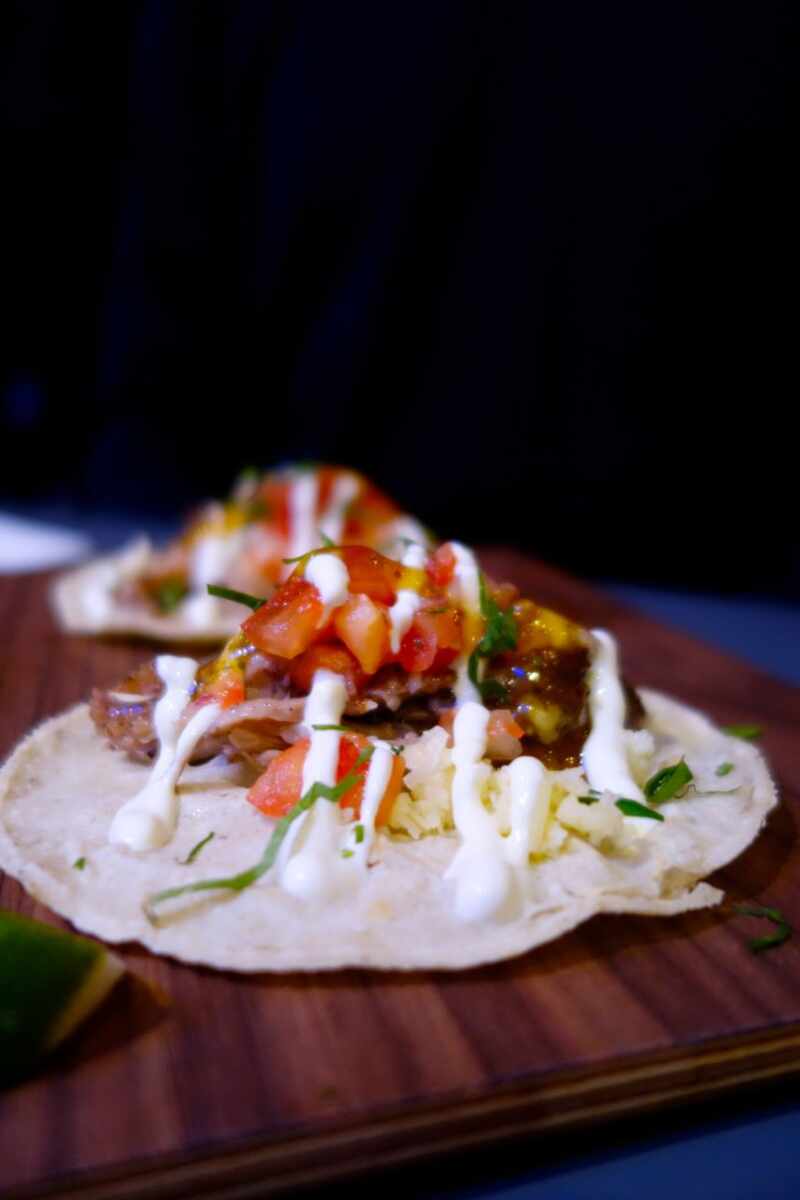 10hr chipotle beef short rib with mature cheese & habanero sauce.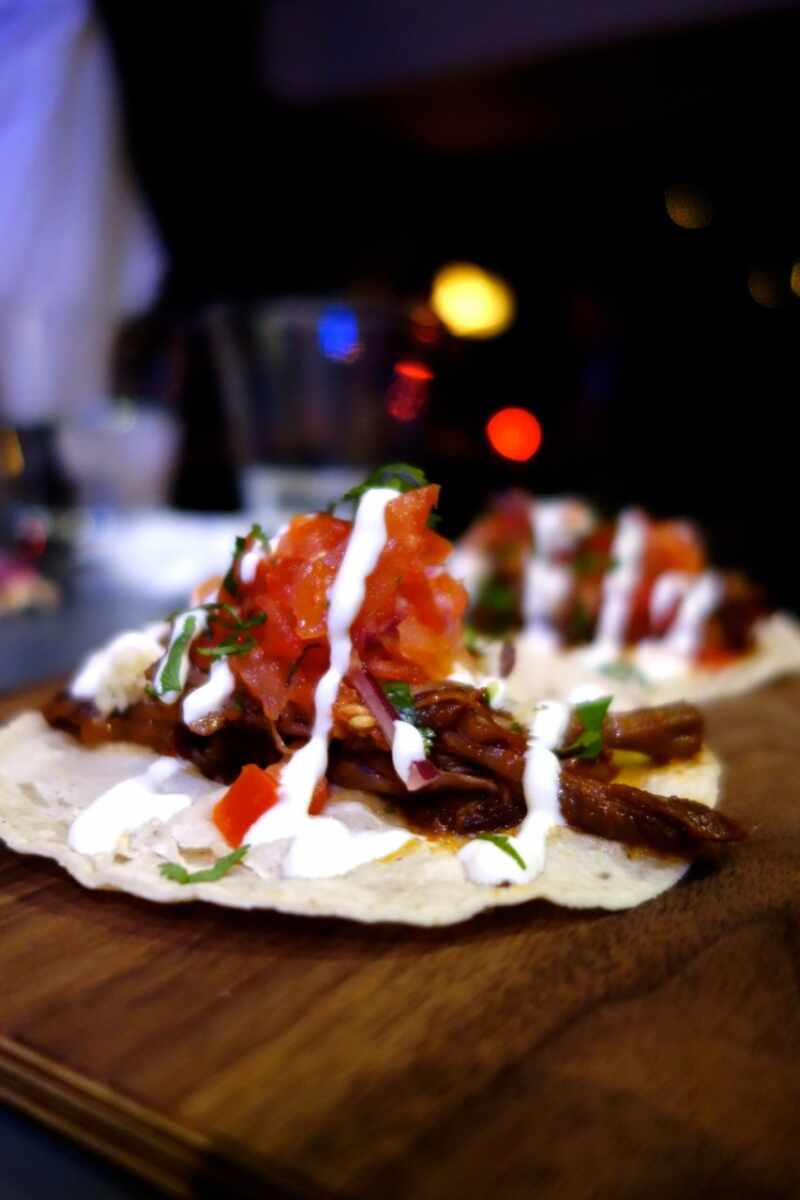 Jerk pulled pork with apricot hot sauce.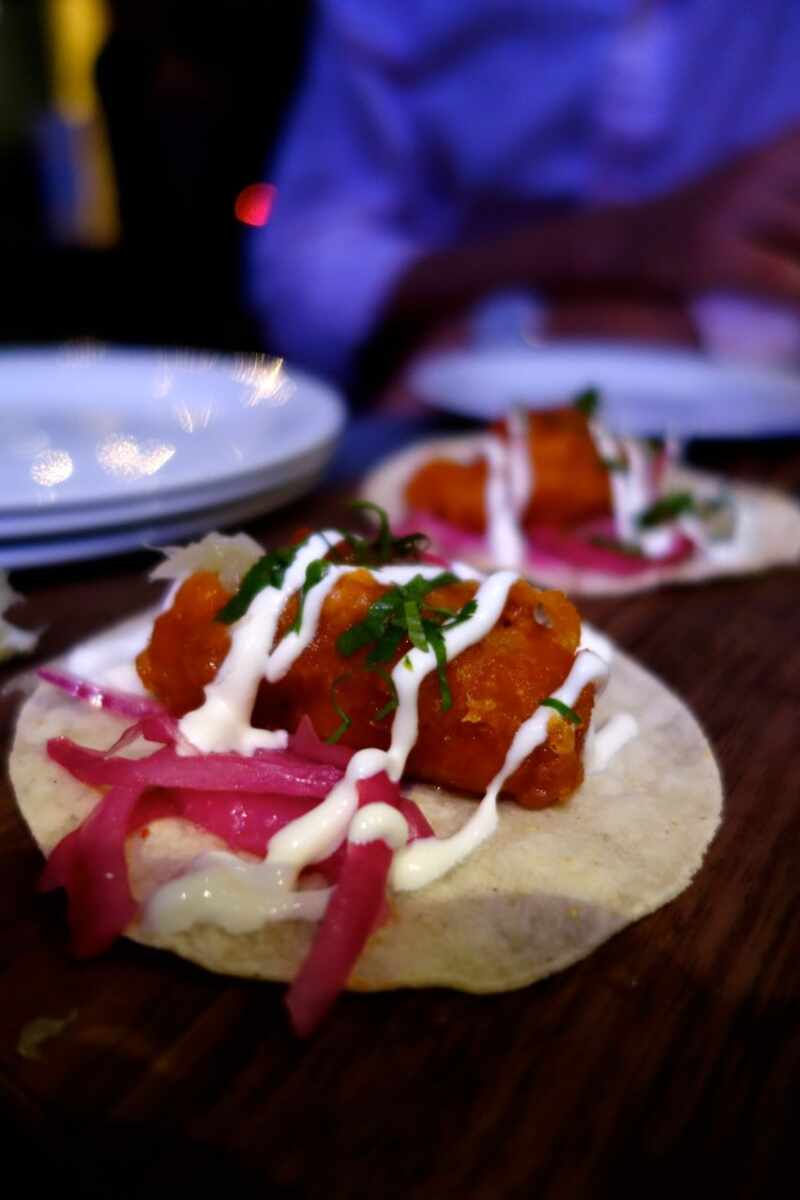 Twice fried cod cheeks with pickled onions & habanero sauce.
And Crunchy Nut fried chicken with raspberry chipotle sauce (eaten before I could snap).
The short rib cheesy fries were the sort of fries you just want to dive into and roll around in.
Particularly after a second disco ball.
And a round of Chillibacks.
(A shot of tequila followed by a shot of habanero juice.)
Having all agreed on our favourites (The Breddo, The Crunchy Nut & the short rib fries), we ordered one more round before pudding.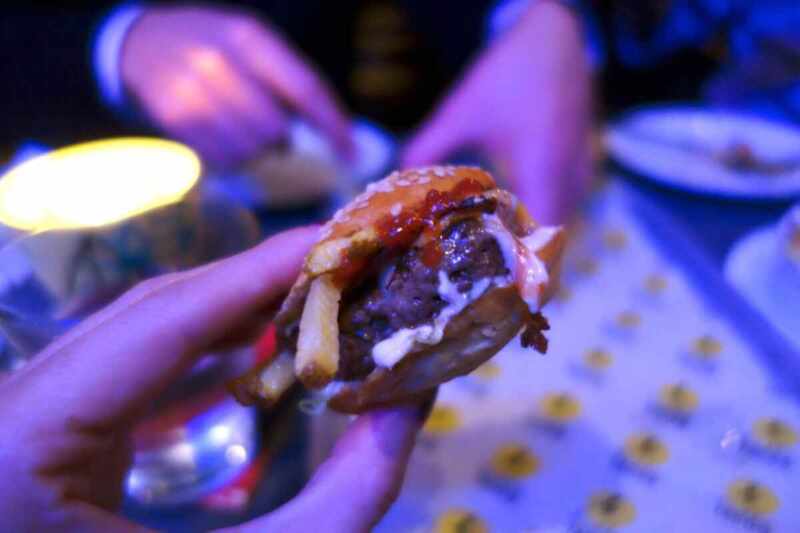 There are 5 kinds of ice cream on offer for those with a sweet tooth;
American jelly & peanut butter, chocolate chilli, avocado and lime with raspberry chipotle sauce, vanilla caramel ripple.
After extensive, painstaking research (you're welcome), I can tell you that the caramel ripple & PBJ options are the stand out winners and not to be missed.
If you can fit them in on top of all those sliders, you must.
Breddos will be at The Player until Christmas (maybe a bit longer if we're lucky).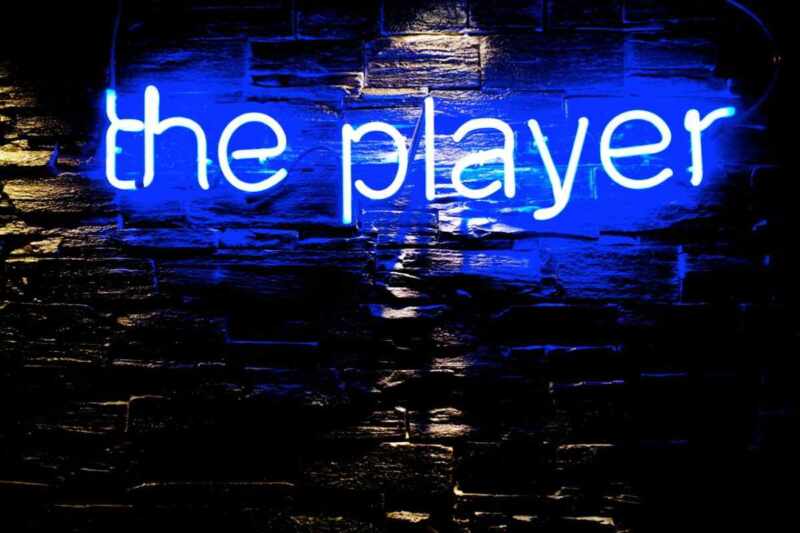 The kitchen is open:
Tue-Thu: 6pm-10pm
Fri-Sat: 6pm-11pm
Closed on Sundays & Mondays.
They don't take booking unless you're a big group or a member, so just rock up. There shouldn't be a queue, and if there is you've got an excuse to have a drink!
Find them here, just through this door…
And have a Chilliback for me!