Home is where the dog is, and I am finally home!
I was worried that I was going to miss the best of Autumn while I was away. I thought I'd have missed the leaves, the blustery breezes and the golden light but it looks like I've made it just in time!
Having been surprised by Mum at the airport she whisked me home for a couple of days before letting me step foot back in London (I think she might have missed me a bit!)
I resigned myself to my role as a countryside sausage…um I mean hostage, pulled on my most patriotic Barbour and headed out into the fresh Autumn sun to make the most of it.
Country Style:
Jacket // Shirt (similar) // Jumper // Leggings // Boots // Socks
[iframe data-blogger-escaped-scrolling="no" src="http://currentlyobsessed.me/api/v1/get_widget?wid=29&blog=The%2BLondoner&product_ids=n_2109858,n_2114589,9b02c3c411e31d86b53406a5f9186234,n_2113782,9d630e3b9a6c25d35627ccd159bec4e3,babd7f3378e3054edaefa17c24fd239d,af0fc60bafe369f02d929b5cb3159d15,n_2114580,3a2822c61a03331fa944a0fa2f23fd7e,725528157d23be1c823143297e30d788,f424a4ef1265b1765fc1a0a6bd829da4&rows=1&cols=6&brand=1&price=0&hover=1″ style="color: rgb(0, 0, 0); font-family: Times; font-size: medium; line-height: normal; background-color: rgb(255, 255, 255);" frameborder="0″ height="120px" width="710px"]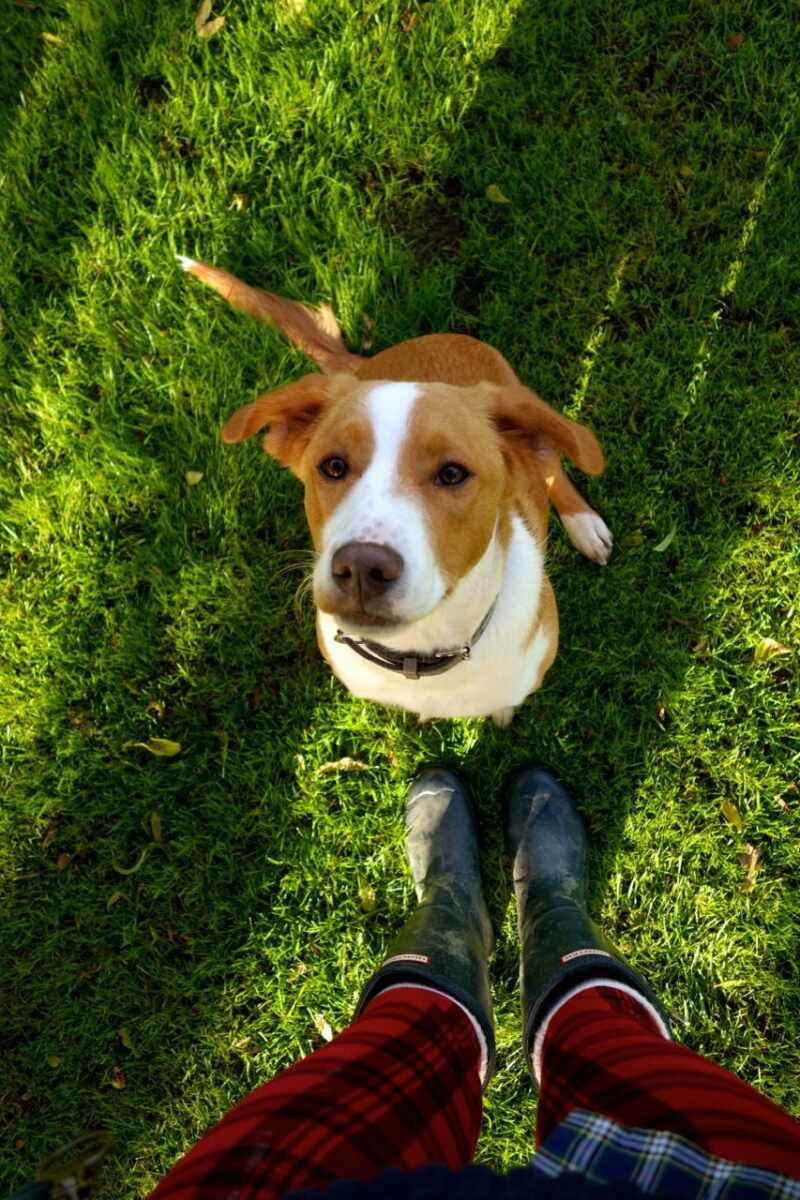 Finally back with Mr Custard & The Greek (explanation here for any newbies confused by his nickname)!
Isn't he just delicious?
I don't think you could find a better puppy if you tried! I particularly like his freckly nose.
Sorry Olga, you're beautiful too!
And you're still my favourite, Custard!
So pleased to be home with my furry little monsters and I cannot WAIT to get into the kitchen!
Hot apple cider is definitely on the cards with this weather and thankfully the garden is bursting with the ingredients right now.
What did you get up to this weekend? Any adventures you fancy sharing?
More importantly, WHAT are you going to be for Halloween? Inspiration (and pictures) greatly appreciated!