The Hammer is the most peaceful & reflective little nugget of LA I've come across so far.
Its full title is…drum roll please… The Armand Hammer Museum of Art and Culture Center (AHMACC) but Hammer is a bit less of a mouthful.
It's one of the lesser known museums in LA, so you can pretty much have a private tour of the place any time you want, free of charge.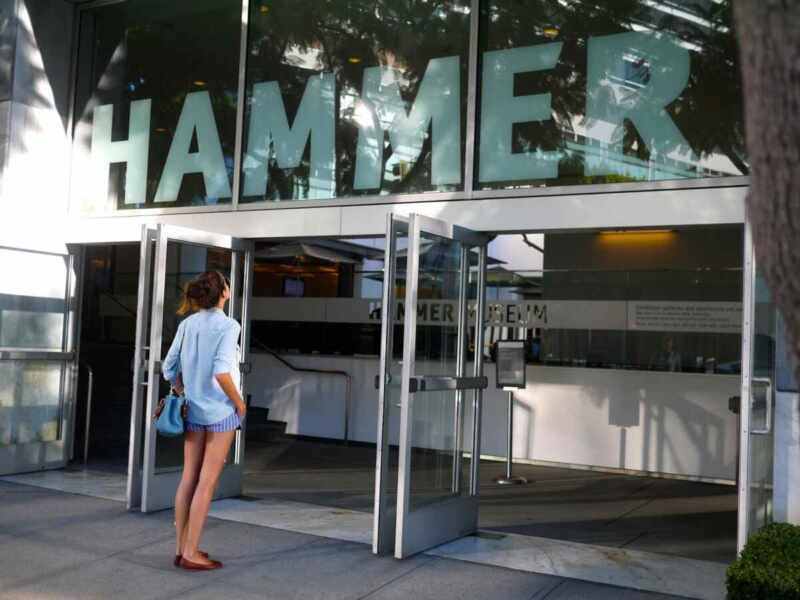 In the centre there's a big, beautiful courtyard with trees sprouting from the middle, creeping their way up through the building.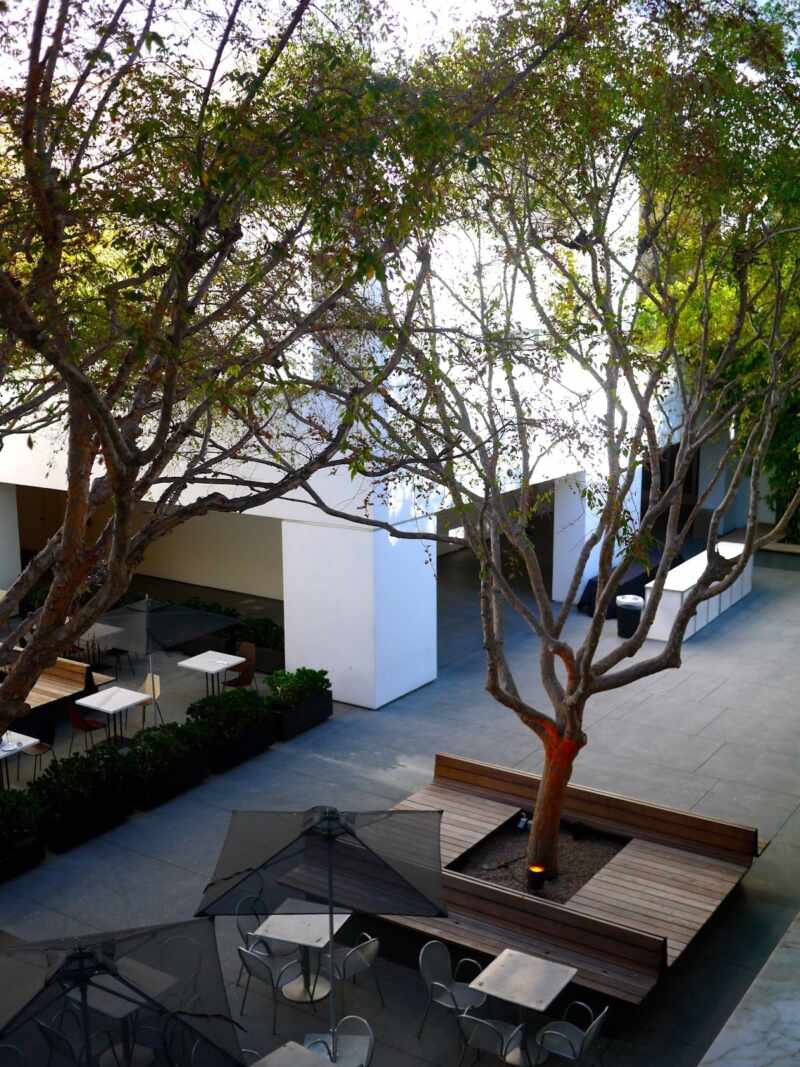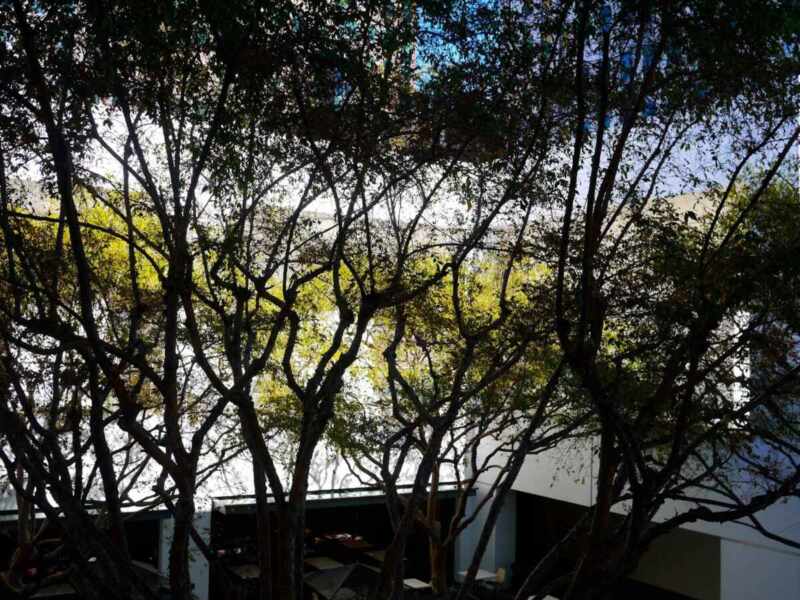 There are sculptures and bits & pieces dotted around the edge…
But my favourite room is the Armand Hammer collection.
In here you can make your way around, getting up close & personal with some of the great pieces from some of the world's greatest artists.
No crowds, no noise, no velvet ropes.
Just you & the greats.
Grab a cup of tea & I'll walk you through some of my favourites…
Van Gogh РHospital at Saint-R̩my, 1889
Henri Fantin-Latour – Peonies in a Blue and White Vase, 1872
Jean-Honor̩ Fragonard РThe Education of the Virgin, 1748-52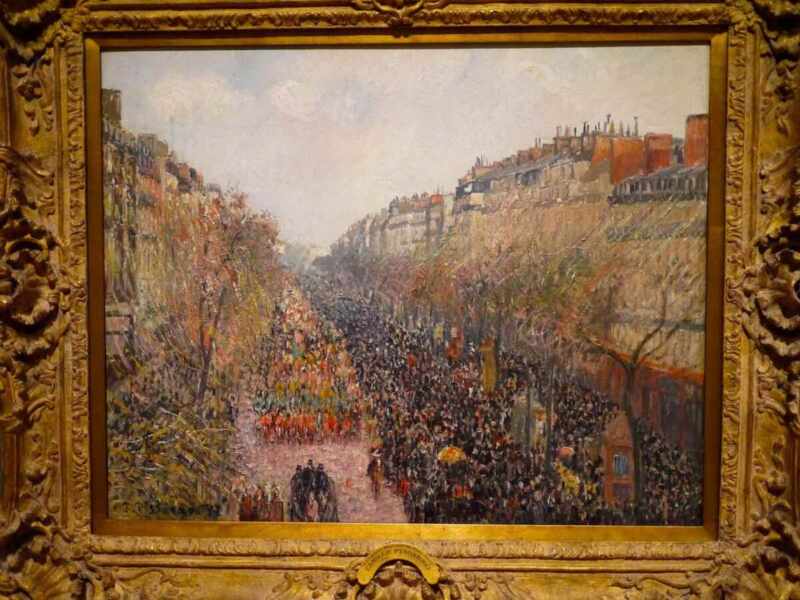 Camille Pissarro – Boulevard Montmartre, Mardi Gras, 1897
Honor̩ Daumier РDon Quixote and Sancho Panza, 1866-68
Rembrant – Portrait of a Man Holding a Black Hat, 1637
Henri de Toulouse-Lautrec – Touc, Seated on a Table, 1879-81
Jean-Baptiste-Camille Corot – Morning, 1865
There are quite a few more, but I don't want to spoil it for when you go in person.
Back outside the sun pours in through the courtyard without a single cloud to hamper it.
[iframe frameborder="0″ height="120px" width="600px" scrolling="no" src="http://currentlyobsessed.me/api/v1/get_widget?wid=29&blog=The%2BLondoner&product_ids=a91dec3caf6f6b6f2ac3d841b74db8dc,408593faa281686688302e59647a6053,e67b0c537e6a5e50f3ee6ccd501b3673,7372b2e2ad6d94df408278313a68dda0,n_1787566&rows=1&cols=5&brand=1&price=0&hover=1″]
There's a little cafe where you can fuel up on coffee & cakes.
Even the chairs are works of art in their own right!
We stopped & took a breath over a pot of peppermint tea.
Before taking in Maya Hayuk's vast, wall covering geometric paintings.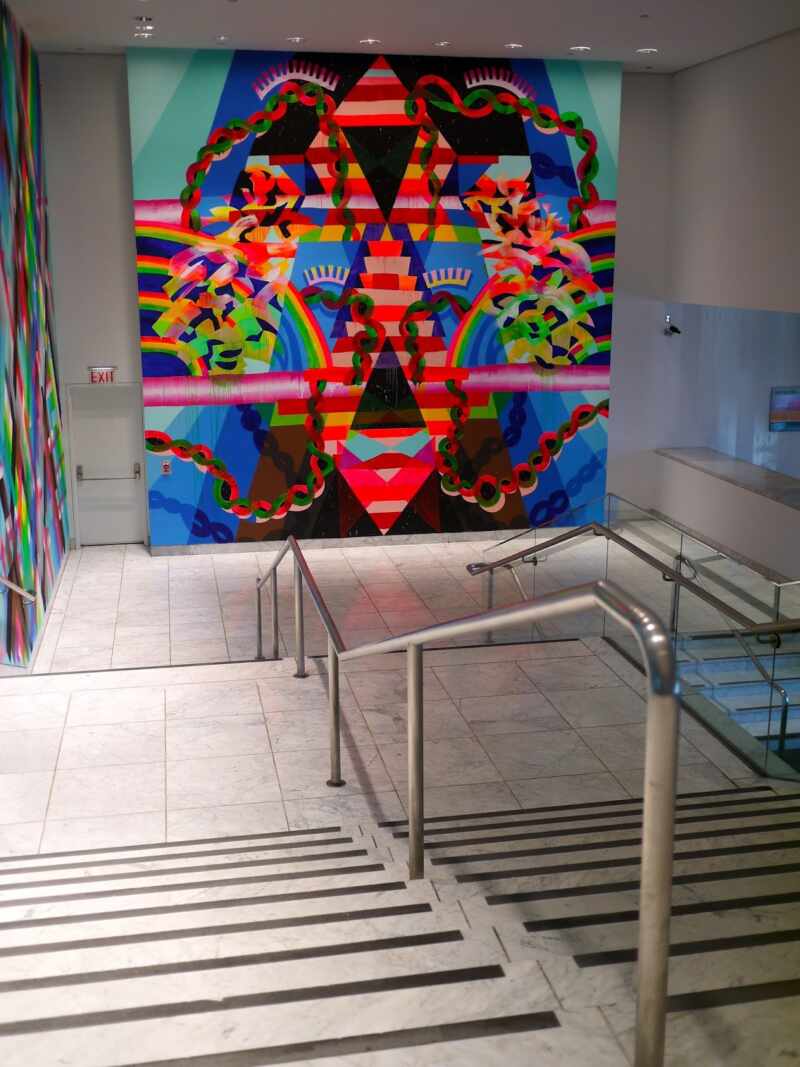 Having had our fill of art for the afternoon, we headed just down the road to Brentwood for supper at The Farm Shop.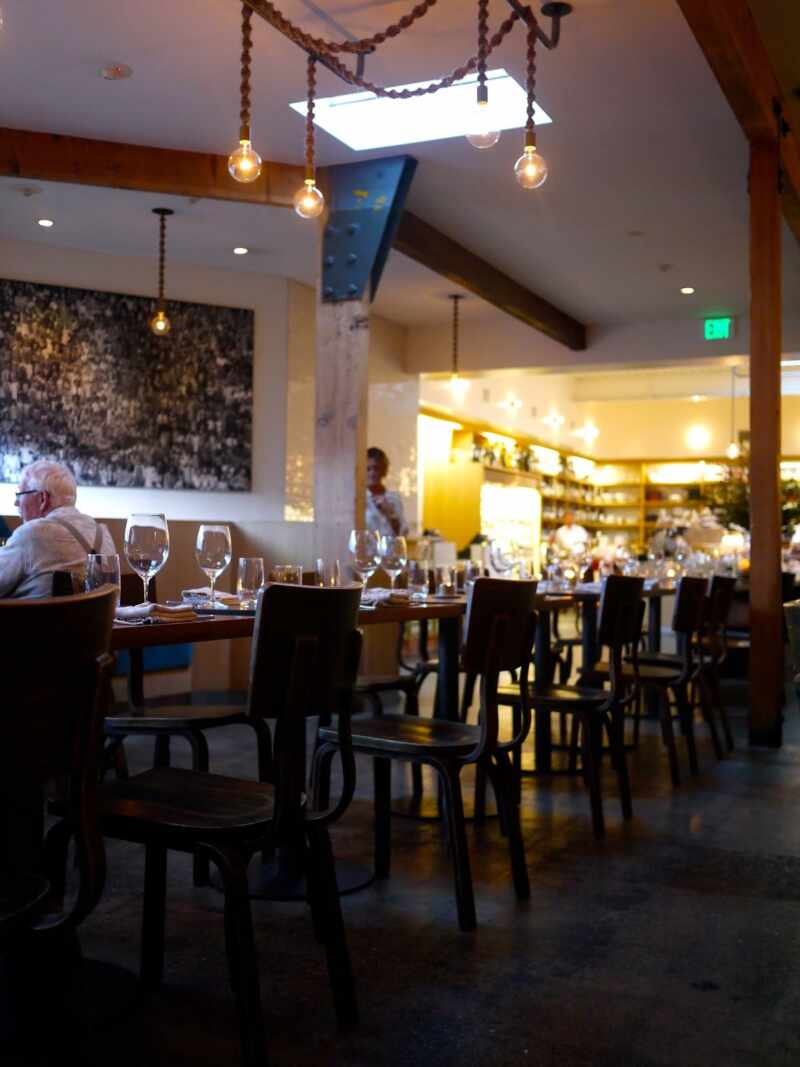 We started with "Whipped La Quercia Lardo Iberico alle-pia nduja, petit pan with zucchini bread 
& butter pickle" which was a sort of pork based butter, to spread on hot bread & top with spicy sausage & pickles.
Hands down the best starter I have had anywhere in a very long time.
"Forti Burrata Cheese, smoked steelhead trout roe, coleman farm baby onions,
crown maple syrup & rye toast", also exceptionally good. A mix of flavours I wouldn't have put together in a million years… that just worked.
Followed by "Octopus a la Plancha, new crop potatoes poached with saffron, italian mint, preserved lemon,
 smoked eggplant & purslane".
"Smashed Nantes Carrots, drake family farm goat cheese, black garlic
& nicoise olive tapenade" easily the best carrots I've ever eaten. (Can you tell I like this place?!)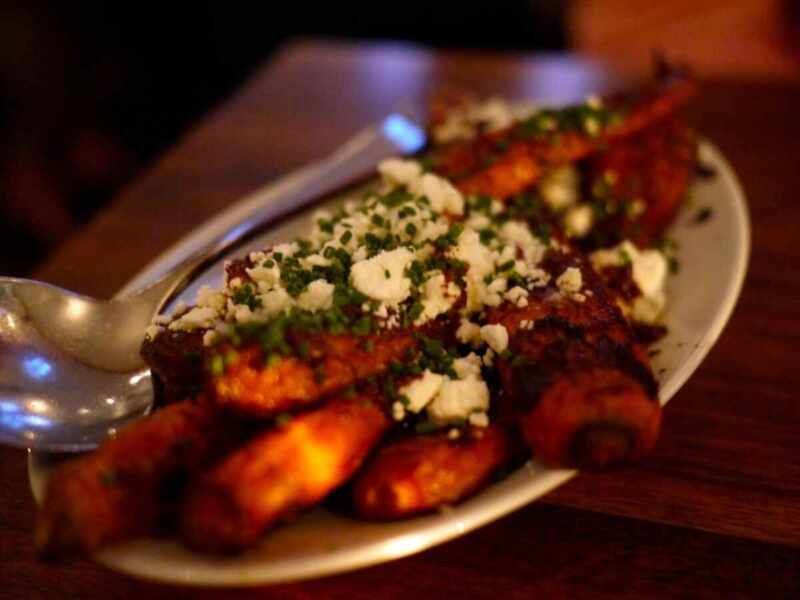 For pudding we shared a plate of warm cookies served with a pot of molten caramel.
Oh God, it was so bad but so, so good.
If you are ever even vuagely in the area, please promise me you'll go?
The food is earth-rockingly brilliant, fresh & local and the service is second to none.
If we had one in London I would never leave.