I know, I know, I've been cooking a lot of mexican food recently.
I did question whether I should even pop this one on the blog at all… but it's so bloody good I couldn't resist!
The best thing about this recipe is not actually (as the title suggests) its low carb credentials. It's that this little number is ludicrously easy and perfect for anyone who works or studies.
You've got two choices:

Uno: Pop the ingredients into the slow cooker before you go to work and when you come home you'll be greeted with the most amazing smelling kitchen and supper ready to go.
Dos: Throw the ingredients into the slow cooker before you go to sleep and wake up with your epic packed lunch all ready to take with you.
Both are equally delicious options.
Whenever you decide to make it, to serve two with leftovers you'll need:
1k shoulder or leg of pork,
1 crushed clove of garlic,
1tbsp chipotle paste,
1tbsp smoked paprika,
1tbsp oregano,
1tbsp Tabasco,
300ml of cider (half a bottle of Magners)
Big pinch of salt
For the sides:
2 handfuls of cherry tomatoes,
Half an onion, chopped,
Big handful of fresh coriander (cilantro), chopped,
1 ripe avocado,
1 fresh lime.
Remove most of the fat from the top of your pork and chop it into quarters. Place it into your slow cooker with the rest of your ingredients. Close the lid and put it on "low". Go to work/go to school/go to the beach.
10 hours later, you should be left with soft, beautifully cooked pork with very little sauce left over. Tear it up in the slowcooker using two forks and mix it about in the left over gravy. Chop up your tomatoes and mix them with the onions and coriander. Slice up an avocado and your lime.
Serve in bowls and tuck in, you've earned it!
We wolfed down ours with Nyetimber, an English "Champagne" which I can't recommend enough.
Very light, fruity, and delicious with the rich spiciness of the food.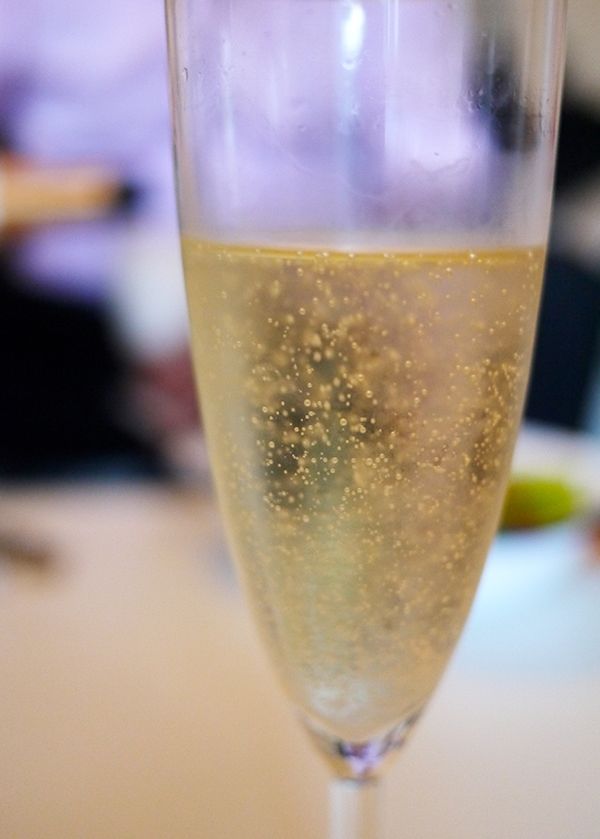 Possibly not appropriate if you're taking yours to work though…
If you're planning an al-desko lunch, pop your pork into a Tupperware box and take your salsa along in a jar, you could even squeeze your limes into it. Throw an avocado into the bag and off you go!
Left overs can be kept in the fridge for a couple of days.