A couple of nights ago I went out to dinner with a guy friend of mine. I kind of had the feeling that this was different to all the other time's we'd hung out… I wasn't sure if it was just friends grabbing a bite to eat or a date, but I went with it anyway.
He asked me to choose the spot & I plumped for an old favourite of mine, The Oak.
The Oak looks (and sounds) like a standard boozer of a pub in Notting Hill. Nothing special from the outside, you'd certainly stroll right by if you were looking for a romantic supper for two.
But you'd be missing out.
Inside they serve up the most delicious Italian food on sweet little wooden tables, surrounded by candles and kind, knowledgable staff.
I go all the time & I always order the same thing. Everything.
Or at least all of the starters.
Goat cheese & beetroot salad.
Sharp, sweet, smooth, rich, crunchy and deliciously moreish.
Panfried squid with paprika & roasted peppers.
Perfectly cooked squid should never be bouncy or chewy… this is neither. It sits somewhere between meat & and fish and goes perfectly with the peppers and paprika dusted oil.
Artichoke caponata.
Just the best bits of really great, meaty artichokes chopped up and served hot in a delicious dressing.
Octopus carpaccio.
My favourite.
Burrata di Puglia, prosciutto di San Daniele, bruschetta.
I recently heard someone say "Mozzarella is burrata's younger, uglier sister." and it made me chuckle. Burrata is indeed a Queen among cheeses, and this is really good burrata… on toast… with really good ham.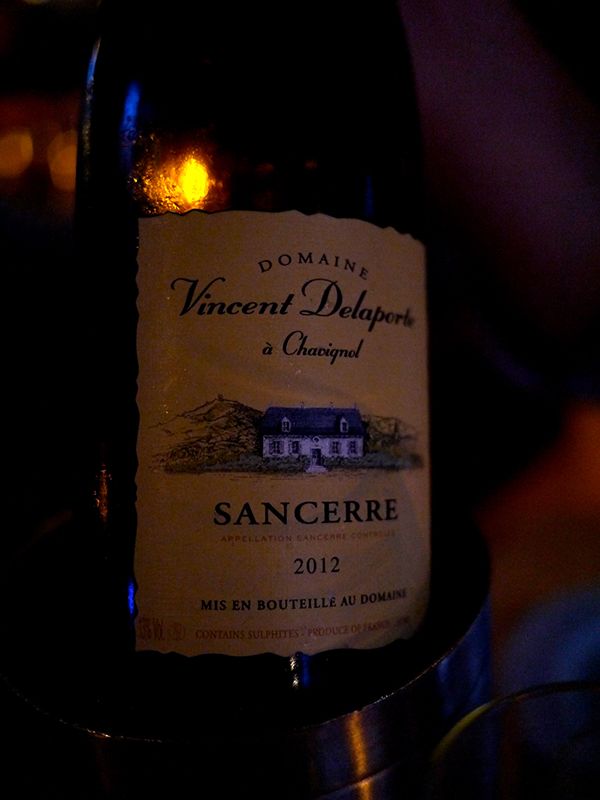 Washed down with an especially nice Sancerre.
There are two parts to the restaurant. Upstairs is a very causal, chilled sitting room type of place where they serve tapas and downstairs is a big room with huge windows flung open onto the street.
It's always bustling with people and oozes a real Italian atmosphere of chatter, romance & friendship.
No-one pays any attention to anyone else, they all just sink into their own little worlds and enjoy themselves.
And there is nothing more enjoyable than pudding at The Oak.
Their chocolate brownie with double cream is just indescribably excellent.
I highly recommend you grab yourself a table and make it your mission to destroy each & every starter.
They're famed for making great pizzas but I confess, I've never tried one so you'll have to let me know.
You'll find them on Westbourne Park Rd. and you can get all the nitty gritty detailsonline here.
As to whether my dinner was a date or not, these arrived yesterday.
So I guess I have my answer!