It seems there are two burger loving gangs roaming Los Angeles.
On one side you have the In N Out aficionados.
On the other you have the Umami die hards.
Literally every meat-loving-LA-loving person I've spoken to has recommend one of the above. So in the interest of gluttony umm… I mean fairness, I thought I'd give both a go.
Let them battle it out and see who ends up on top.
First up, In N Out.
I should probably preface this by saying I was wildly biased towards In N Out in the beginning.
I'd been waiting three years to try one of these "double double & animal fries" orders I'd heard so much about.
They have restaurants all over LA and when we drove into ours, I was quite literally jittery with excitement.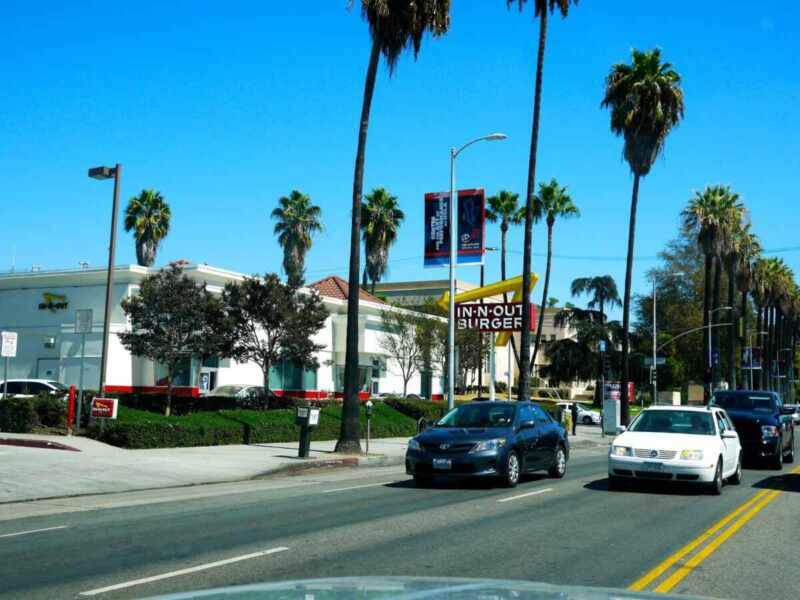 We queued up, placed our order & took a seat.
Firstly let me say, "In N Out" is something of a misnomer.
It took a good half an hour for them to knock up our burgers. Whatever, we figured it must be worth the wait.
When our number was called I was pretty excited to go & get our tray of goodies…
To be honest the fries were significantly less exciting than I had imagined.
I had expected the molten cheese to be a bit more like Shake Shack's but it ended up just being a plastic, cold layer on top of not very good chips.
The burgers were a bit grey and unappealing to begin with.
But livened up a bit once you got to the cheesy, gooey middle and the last bites were deliciously juicy.
All in all… In N Out was not quite what I'd hoped for.
Maybe we went on an off day, but I certainly wouldn't go back for round 2.
Not much better than a McDonalds, certainly not as good as 5 Guys & I felt a bit grotty afterwards. Have I missed something In N Out fans?
Where did we go wrong?! I can't believe that all the hype was for nothing…
Next up on our burger quest: Umami Burger.
This time I took along two very willing victims, Ant & PJ.
We started at Covell, an excellent little wine bar on Hollywood Blvd.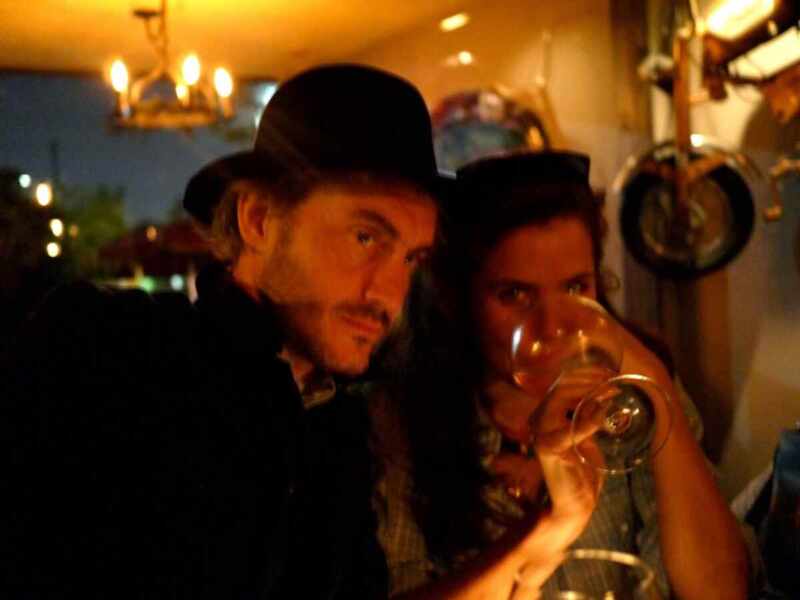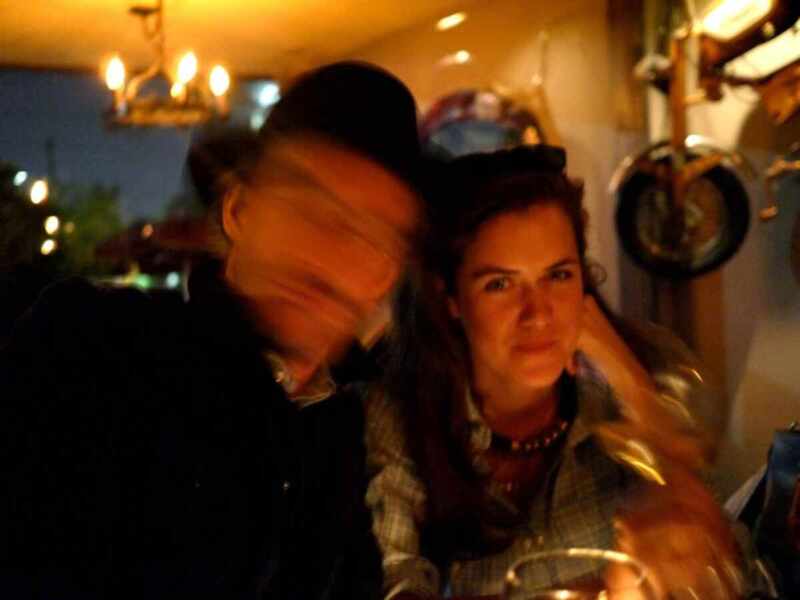 Before heading over to the infamous Umami, under the cover of darkness.
The decor is pretty cool with a US-neon-Orient style going on.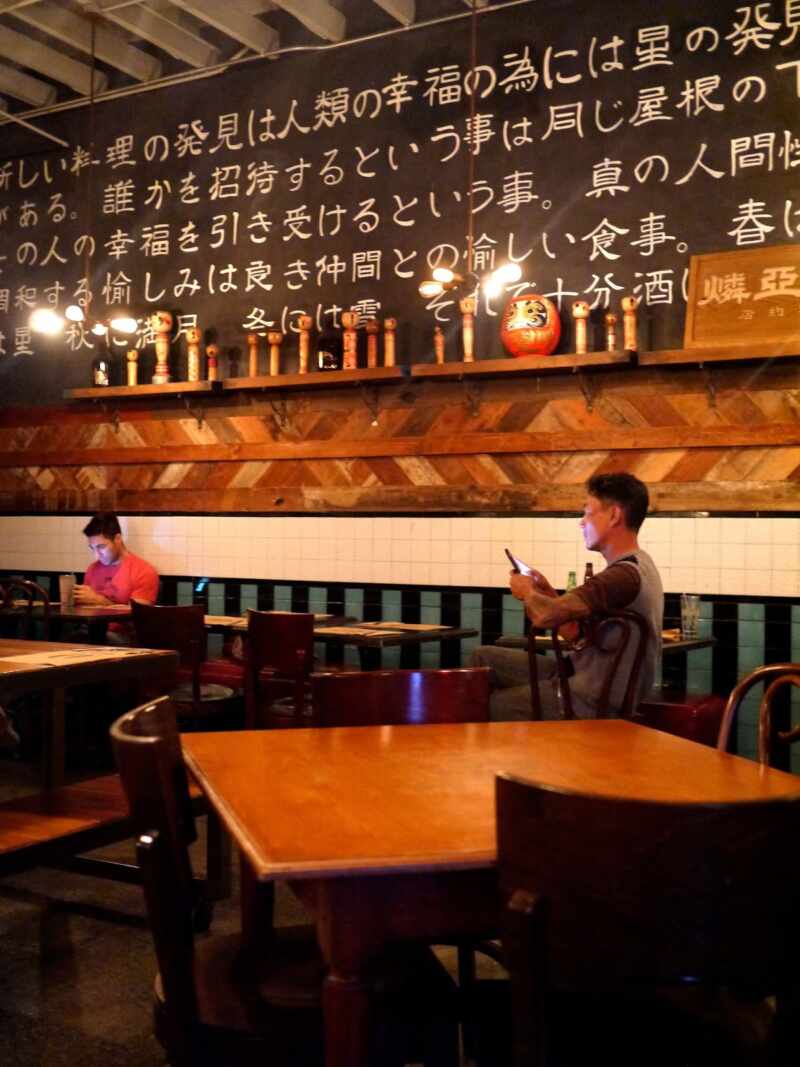 We took a seat and ordered.
Within about 15 minutes a flurry of burgers appeared.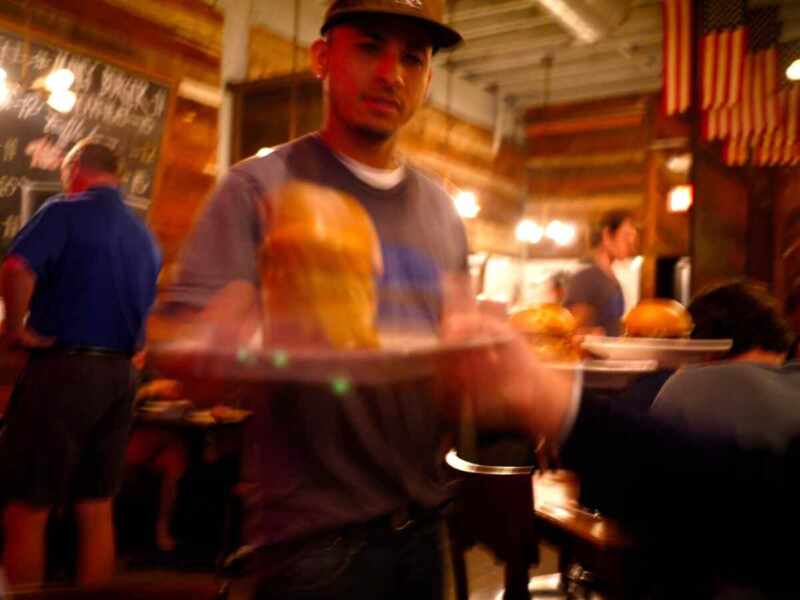 We had a "Manly Burger" (beer-cheddar cheese, smoked salt-onion strings, bacon lardons).
The "Truffle Royale" (beef patty topped with braised short rib, roasted garlic ailoli & house truffle cheese)
and this beast called "The B.U.B." (Twin patties, bacon, beer cheddar, minced onions, pickles, mustard, house ketchup)…
Truffle cheese'd fries & normal fries, with ketchup.
They were perfectly crisp, great fries, dripping in an epic topping.
The burgers were big, punchy, fresh and beefy.
Ok, so let's get down to brass tacks.
A burger at Umami costs at least double that of one at In N Out.
But… In my humble opinion, a burger at Umami is at least 10 times better than those on offer at In N Out.
After a meal at Umami I felt the good kind of bad bad, like I'd just had a really big, filthy burger… but I didn't feel guilty and grimy like I did after In N Out.
Umami gets the gold I'm afraid In N Out fans!
Now, if you'll excuse me I'm off to bury my head in a salad.