Abbot Kinney is a road in Venice, but it may as-well be an entirely different planet to the rest of LA.
LA is huge. Like mindbogglingly massive.
No-one walks, everyone drives everywhere. There are pockets of places you want to visit and if you ask questions of the places you go through on the way then the only response you'll get is "no, no I wouldn't go there".
It's glossy and showy and glamorous.
Venice is totally different.
It's full of surfers & artists. Everything is organic & local. You walk, you bicycle and you're not allowed chain stores on Abbot Kinney so the whole place is just a little more wholesome.
The famous five went to brunch (one of my favourite meal times) at Gjelina, which was already bustling with other brunch lovers.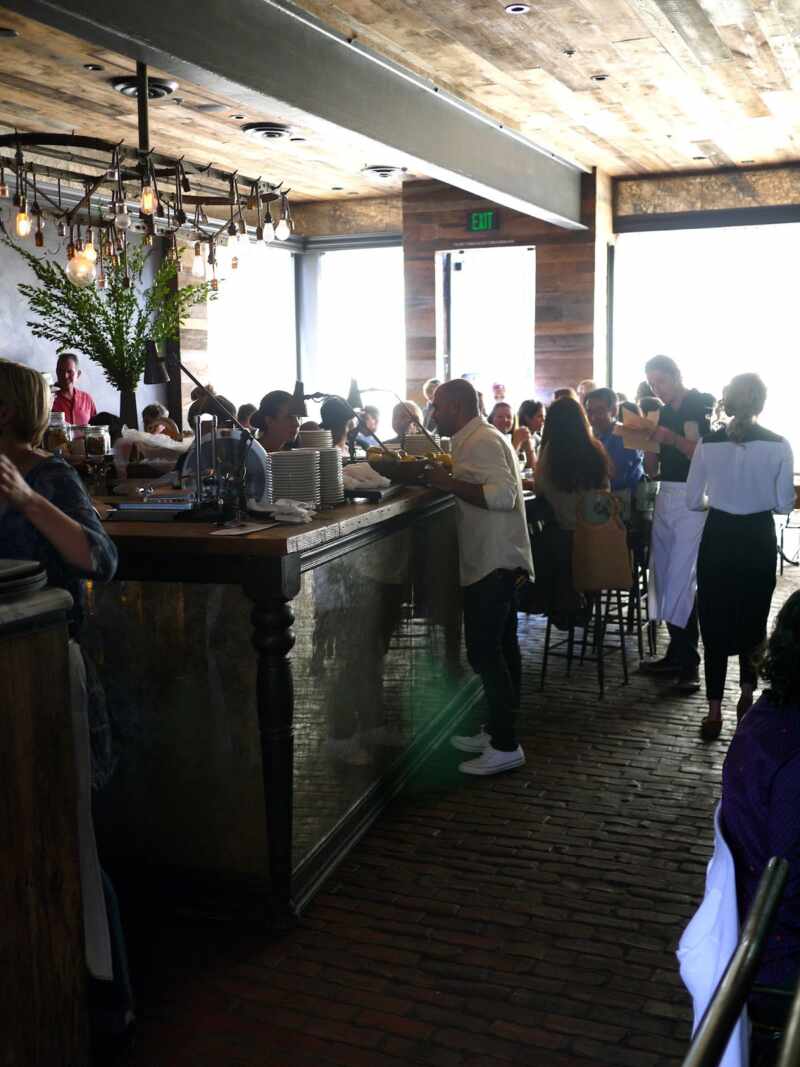 Have you tried Mexican coke?
It's sweetened with sugar cane instead of high-fructose corn syrup.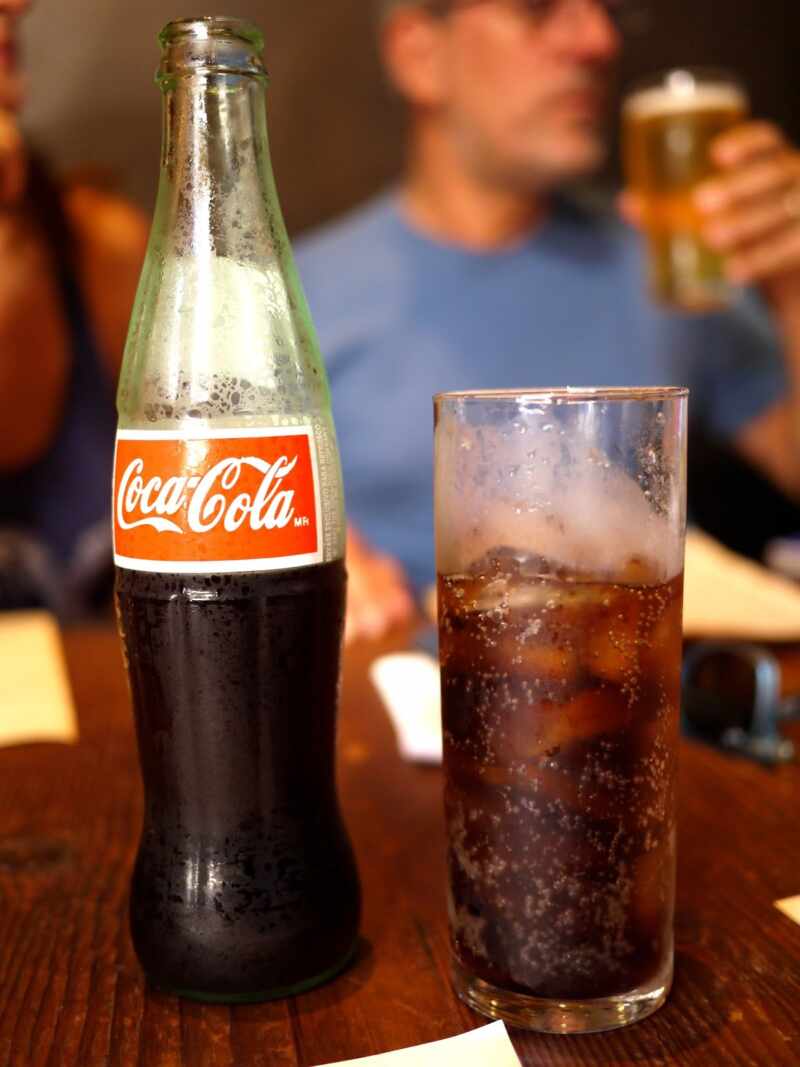 Still a little sweet for me, but cool none-the-less.
We ordered up a storm and shared everything around a big wooden hunk of a table.
Mixed herb & cucumber salad.
Roasted carrots.
Grilled radicchio, bacon & fontina pizza.
Four onion, soft goat cheese, asiago, parmesan, thyme & black pepper pizza.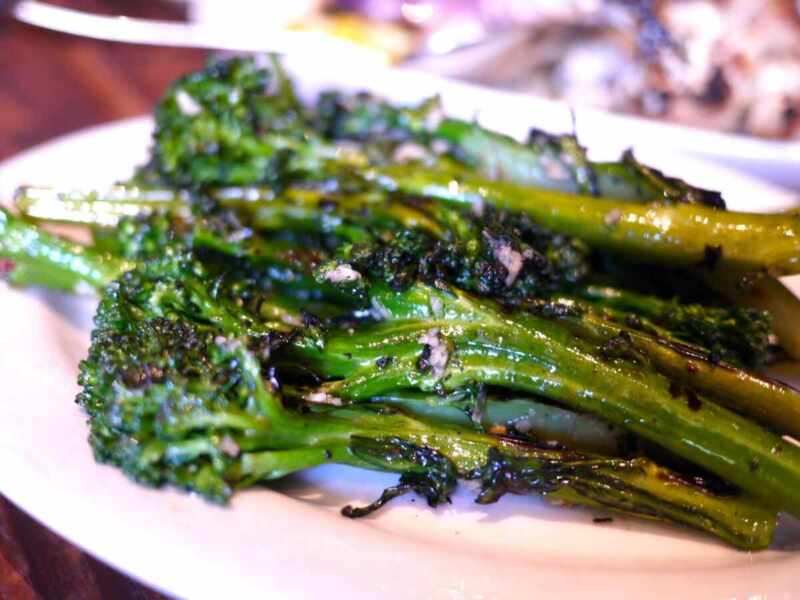 The best damn broccoli I've ever had in my life.
Apparently they griddle it with garlic & chilli before adding a splash of white wine vinegar right at the end for a killer tang.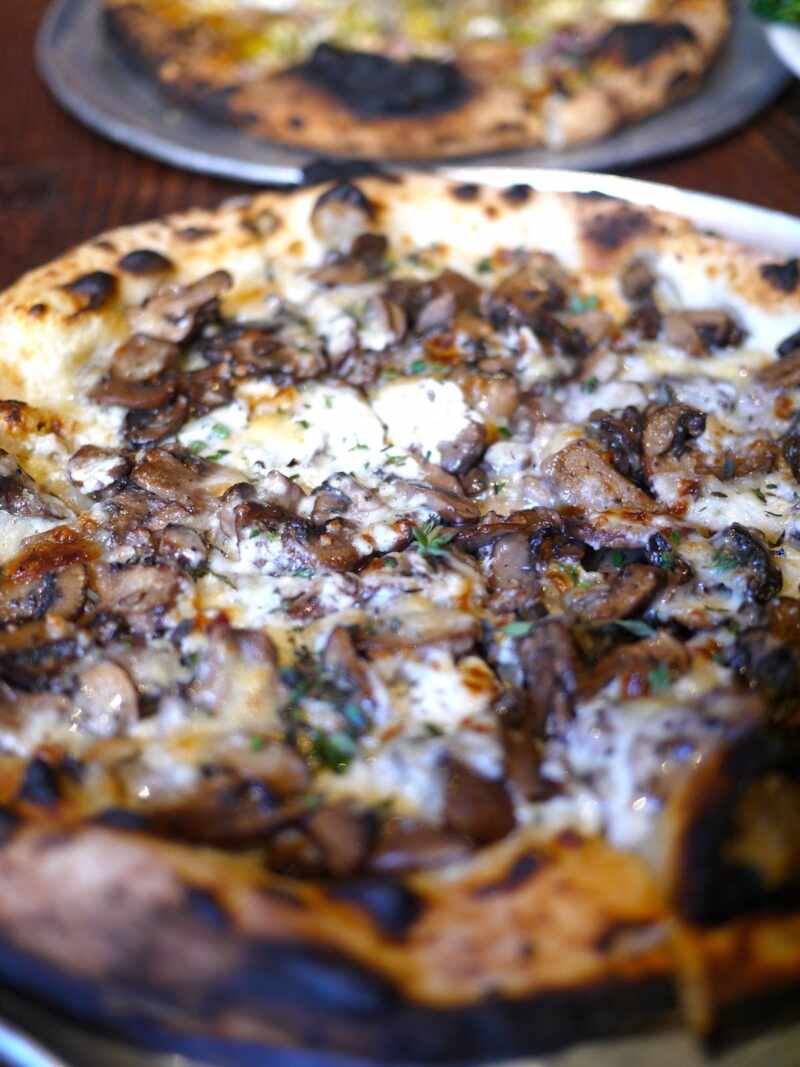 Mushroom, fontina, goat cheese & truffle oil pizza.
Burrata & anchovy toasts with capers.
Burrata & tomato salad (you can never have too much burrata).
We grazed our way through brunch, catching up, sharing stories and laughing until it hurt.
Tied it all up with cappuccinos.
And the most ridiculously delicious salted caramel butterscotch pudding, to share.
After brunch we strolled along Abbot Kinney, popped in & out of the shops and soaked up some of that glorious September sun.
[iframe frameborder="0″ height="120px" width="600px" scrolling="no" src="http://currentlyobsessed.me/api/v1/get_widget?wid=29&blog=The%2BLondoner&product_ids=3a3c11d10eb0d0c86ab6b961d4c24b3e,3e47dfdd72edffe45caf2ea7f2215467,ac8b241eb924848f6a75d29380b986e6,743581fdd841529eb13b59db3b2d7550&rows=1&cols=5&brand=1&price=0&hover=1″]
We (I) spotted an ice-cream sandwich truck and made a beeline for it.
The choice was clear.
Red velvet cookie, chicken & waffle ice-cream. How could you not order chicken ice-cream when it's on offer?!
The result was in fact not terribly chickeny, it was a sort of salty-sweet vanillary affair, wrapped in soft cookies.
In other news, if you scroll back up (go on, up you go) and find you like my handbag… you might want to check them out.
It's from a charity called Bottletop which works to fight aids through education in Africa.
Anyway, back to Venice…
Isn't this the most beautiful shop?
I now aspire to own a beach house just so I can fill it with these things…
Very cool packaging.
Abbot Kinney, you are my favourite bit of LA so far.