When I have time to make a fuss over breakfast I make these.
For me they pack the perfect combination of flavours & textures.
Rich, salty, spicy, creamy, crunchy and just delishush*!
It's a beautifully simple combo that you seriously need in your life.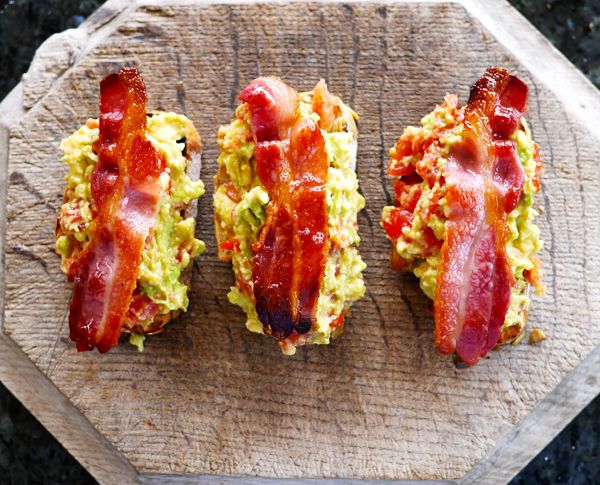 I'll tell you how to make enough for one hungry adult & you can double & triple it as desired.
Start by popping 4 pieces of streaky bacon on to cook.
Cut open & squeeze out the flesh of an avocado.
Squeeze over half a lemon.
Sprinkle with sea salt.
Add a handful of roughly chopped cherry tomatoes.
And a few splashes of hot sauce if you're that way inclined.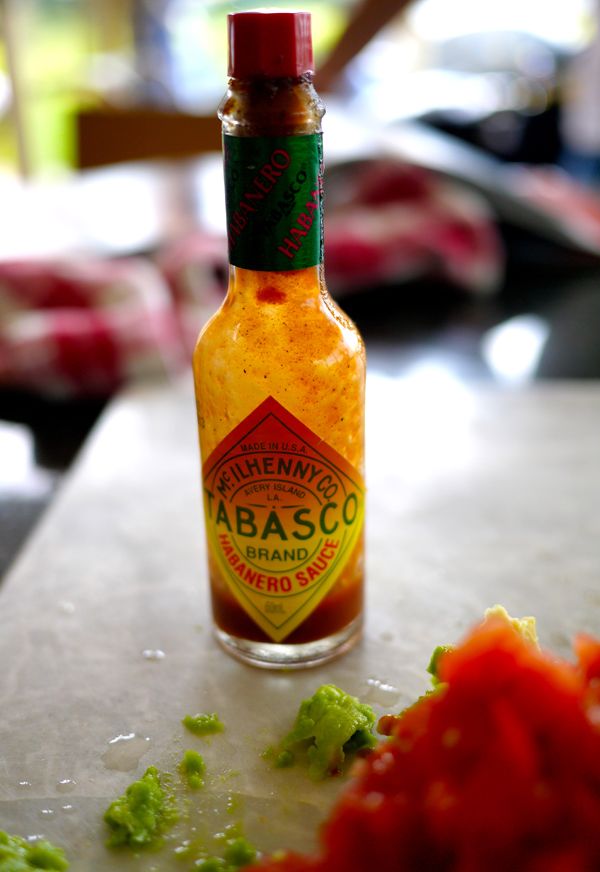 Mix it all together & put to one side while you toast your bread.
Hopefully by now your bacon should be good 'n' ready…
So you can start stackin'!
Pile your guacamole onto your toasted slices (I have three because I'm using little toasts… but you can distribute however you please!)
Add a beautiful slice of bacon to each stack.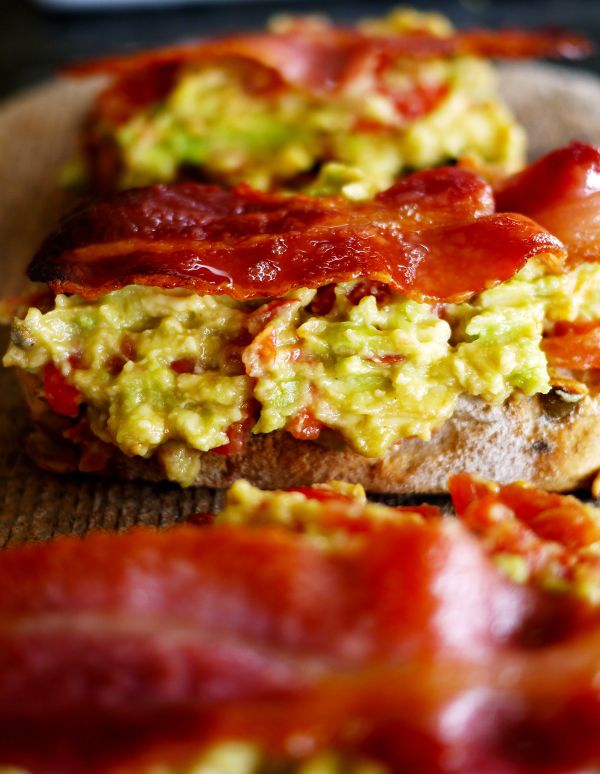 And serve! You can always add a little extra bacon if you like (and who doesn't like extra bacon?).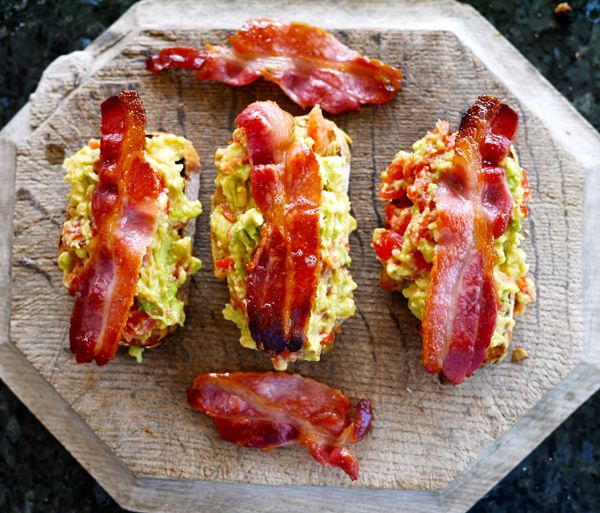 Get stuck in & try & stop yourself from muttering "mmhhmmhmm delishush*!" if you can.