It's really good to be home! I love traveling & exploring different parts of the world but it's just as much fun playing in the beauty on my own doorstep. I brought a little drop of sunshine back with me from Cannes & soaked Portobello road with it. London is a total babe when the sun shines.
My staple summer uniform is a little dress & rough tough boots.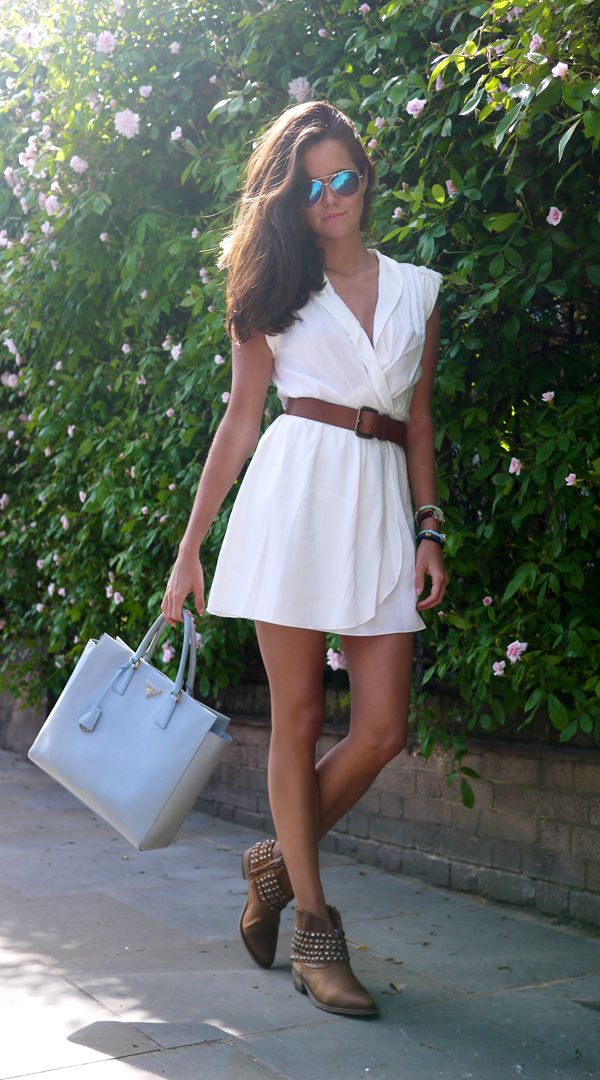 My little dress is from Love , my rough tough boots are by Steve Madden (a bit pricey but should last me years) belt from Ralph Lauren , bag by Prada & favourite new sunnies from ASOS.
[iframe frameborder="0″ height="120px" scrolling="no" src="http://currentlyobsessed.me/api/v1/get_widget?wid=29&blog=The%2BLondoner&product_ids=98bc9578a7ef2e8e00d37e12358545c2,n_872697,aa81b026598746f73282b84796c2f18d,d3d9c63201fbd41ea9c9fe5e1a2216dc&rows=1&cols=5&brand=1&price=1&hover=1″ width="600px"]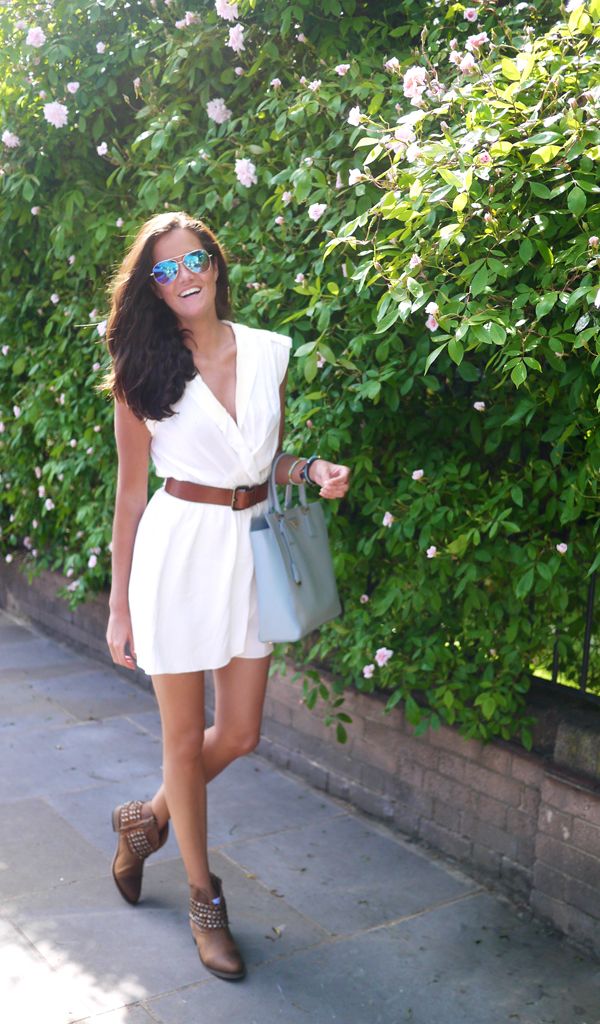 Grown up blogger photo…
Less grown up blogger photo…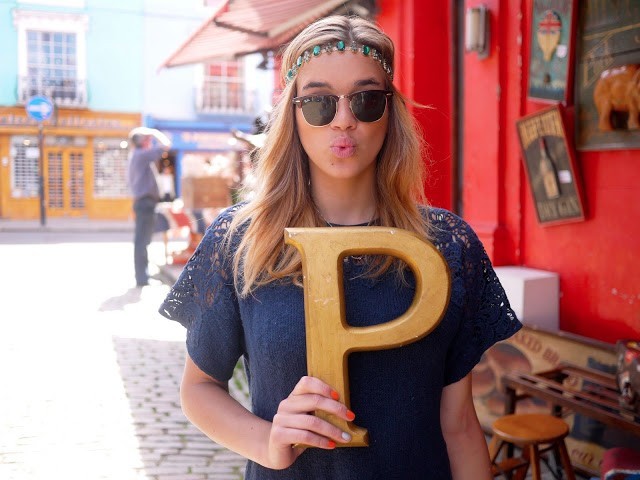 Portobello is chock-full-a antique shops & nick-nack stores. The perfect spot for sunny afternoon wanderings.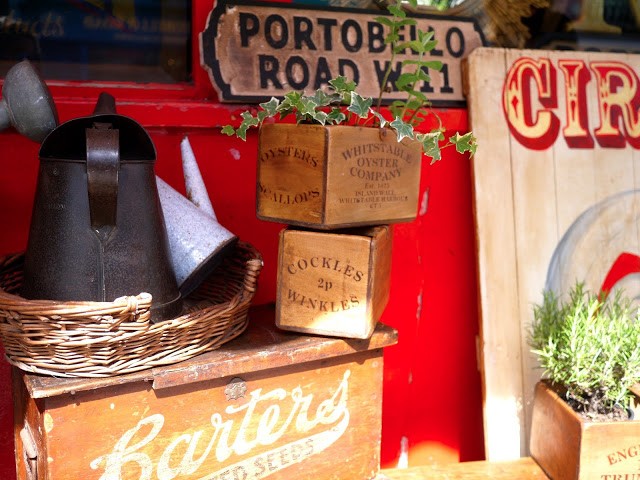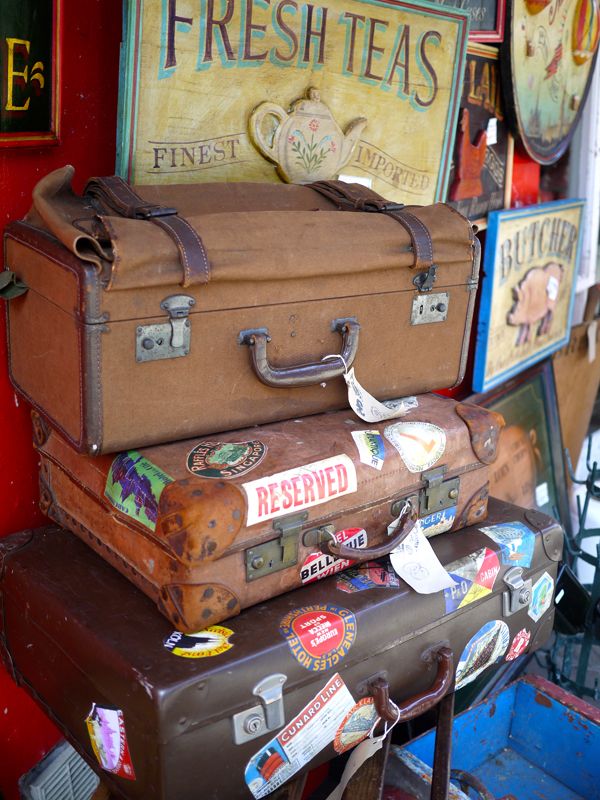 I found my favourite car…
PW found one to go with her outfit…
Dress from ASOS , bag by Prada, Zara slippers, sunnies by Ray Ban , crown from ASOS . Just off Portobello Road you'll find its much fancier big sister, Westbourne Grove. Sitting pretty on Westbourne Grove you'll find Daylesford Organic. A green grocer & restaurant with a few tables outside.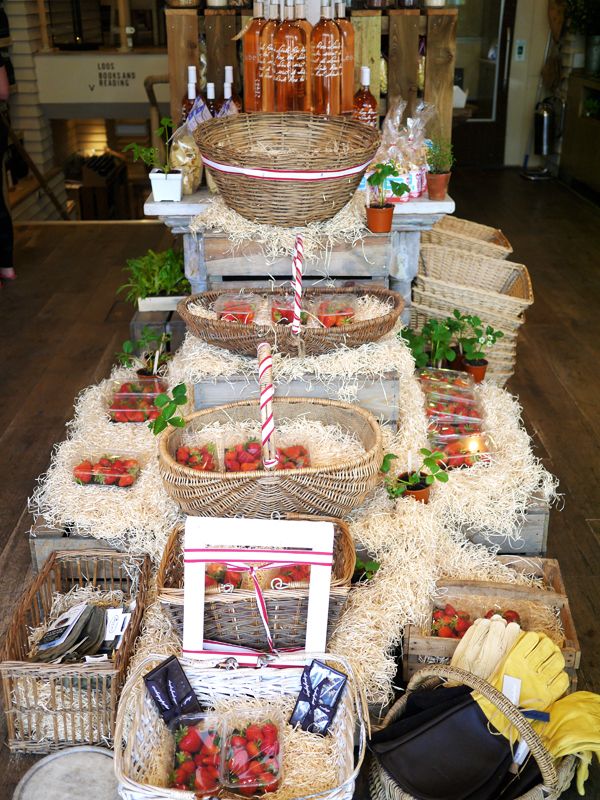 We set up shop in the sun & dug into great big salads.
Rather than choosing just one salad (boring) you can choose 3 from the menu and they'll pile them all into one bowl. I went for "spring greens, chilli, toasted garlic chips & crispy bacon", "marinated courgette with pasta, parmesan, lemon, olive oil & mint" & "Daylesford chicken Caesar".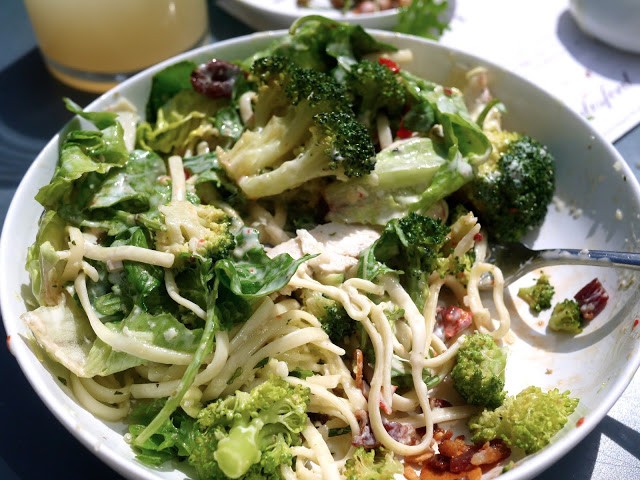 Phoebe went for 3 lots of chicken caesar & we shared a big box of cherries for pudding.
London, I missed you!
I think I'll stick around for a while.