My beautiful friend Carina is getting married. The best thing about a girlfriend getting hitched (other than being glad she's found eternal happiness, etc.) are the parties. And boy, does Carina know how to throw a party! This time she took over the V&A museum for a good ol' celebratory knees up.
On arrival Fidan & I had glasses of champagne thrust into our hands & were surrounded by a team of photographers.
I would like all parties to start this way from now on.
Having recovered from all the flash bulbs, we were able to take stock & peer around the museum in a whole new light (a blue one).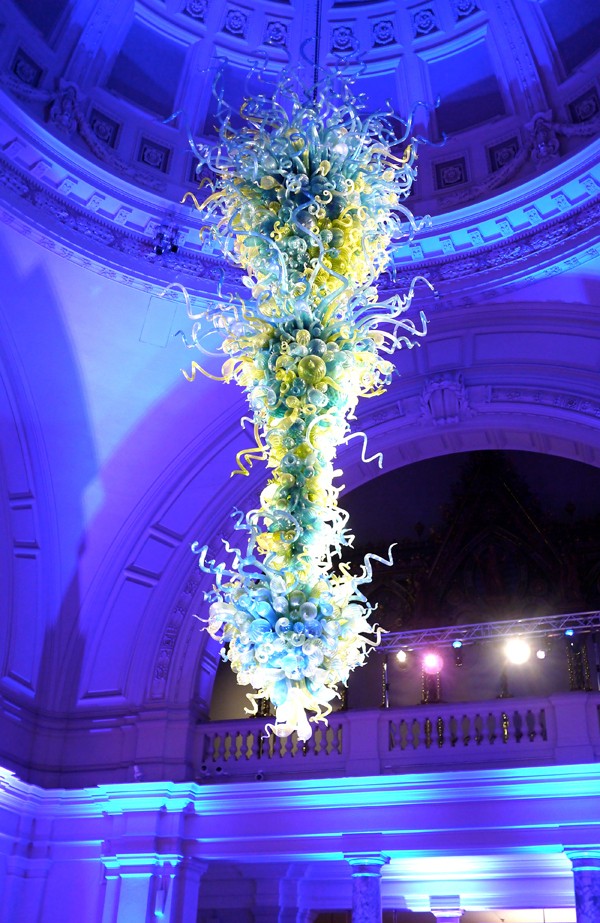 A sea of suits.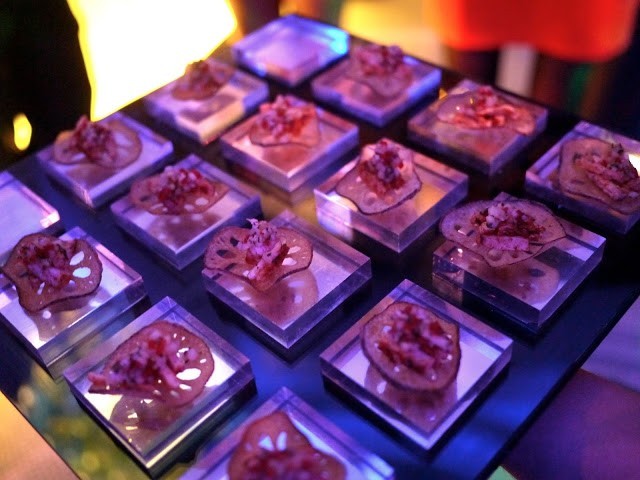 The ever glamorous Hanuska put us all to shame in her sheer glitterball number.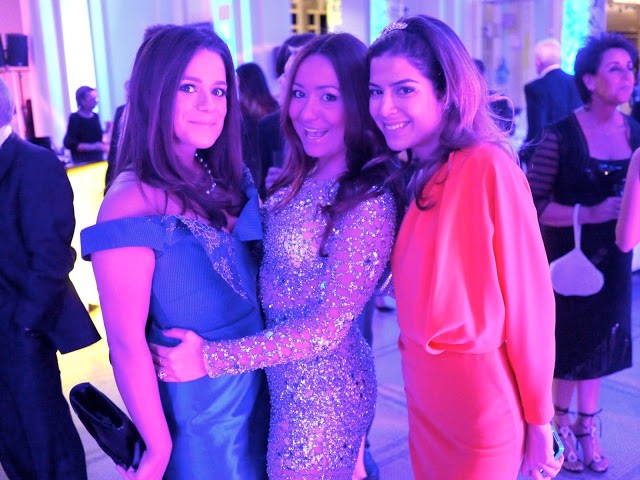 We didn't hold it against her.
Although a few of the boys would have liked to…
Little Carina gave her speech (in a white McQueen dress & towering nude Louboutins… sigh).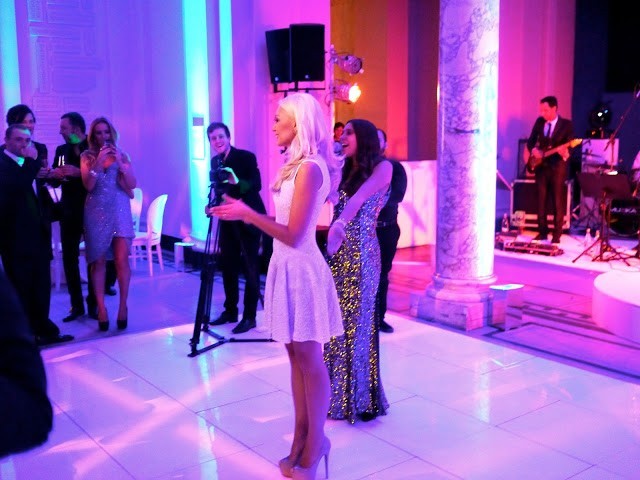 Then it was time for supper. I'm always prepared.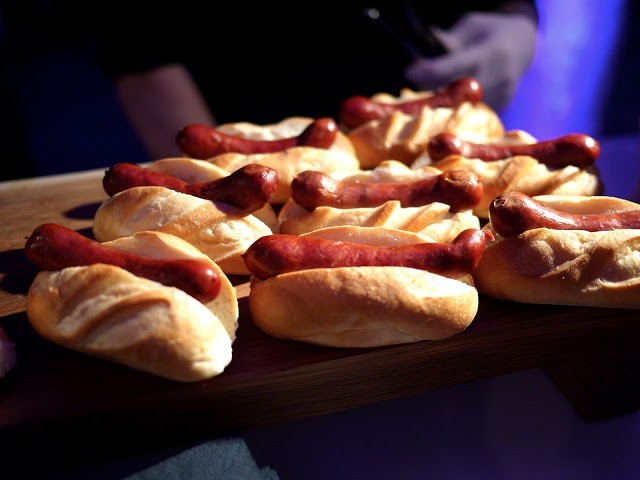 H is on a balls only diet. No hot dogs for her.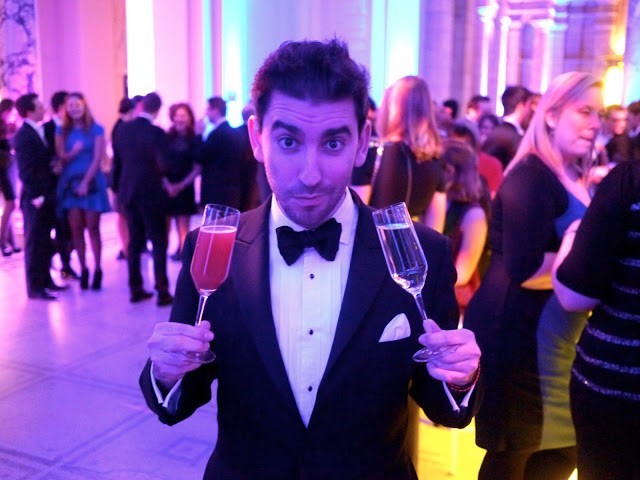 This is my wonderful new friend Mr Gold. We met in the queue for the buffet & bonded over a shared love of fabulous shoes. Who can resist a man in spiked Loubies?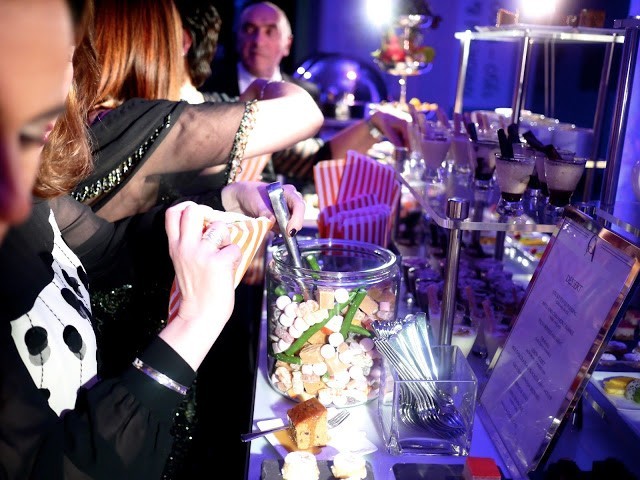 Having eaten our fill of miniature desserts, it was time for dancin'.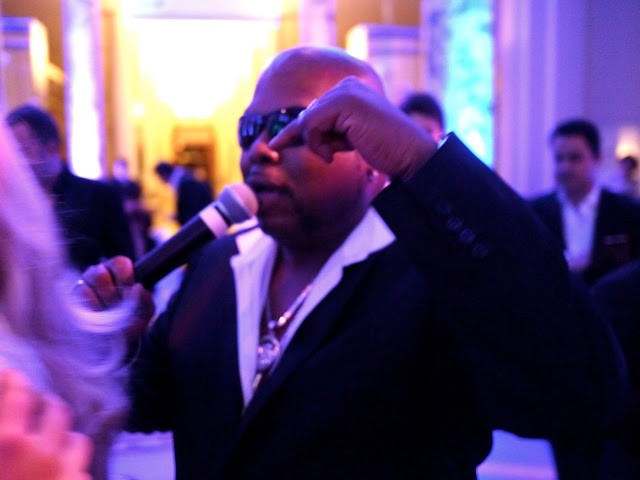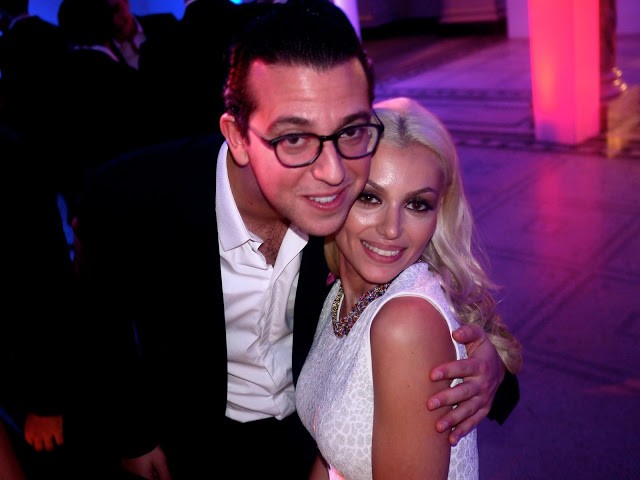 The happy couple!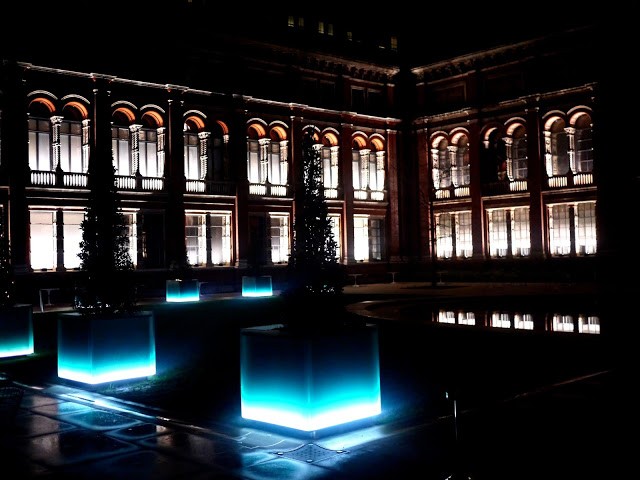 Sasha in her enviable Vivienne Westwood gown.
And me in my little Ted Baker number.
As the dancers drifted from the dance floor to their carriages, we headed off to Annabel's for a little more booty shaking. A fairytale evening in London town. I can't even imagine how beautiful the wedding will be!