Two of the most glamorous girls I know have finally started their own fashion line.
Steph & Alex (below) have put their pretty little heads together to design a range of vintage inspired t-shirts.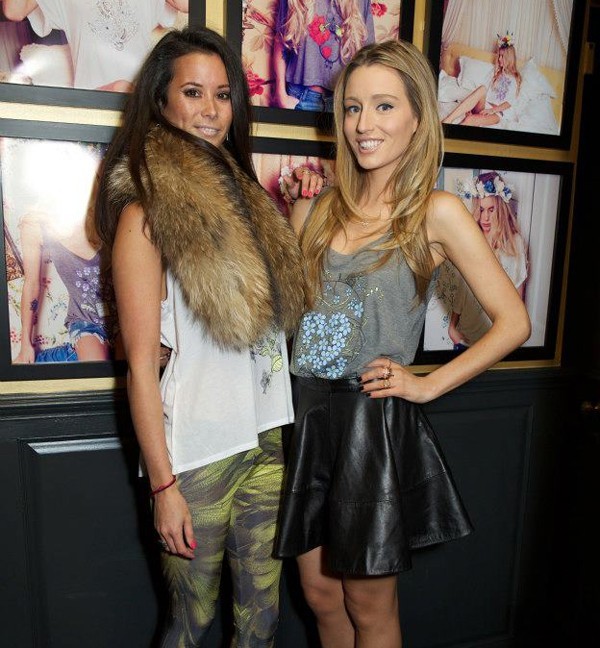 The only place you'll find the shirts in London is at Wolf + Badger on Westbourne Grove… which happens to be one of my favourite brunch spots.
I grabbed Natasha & headed down to do some serious shopping.
We bumped into Alex tapping away at her emails (grown up business woman), so Nat & I played…
Finally we pulled ourselves together & headed over to W+B.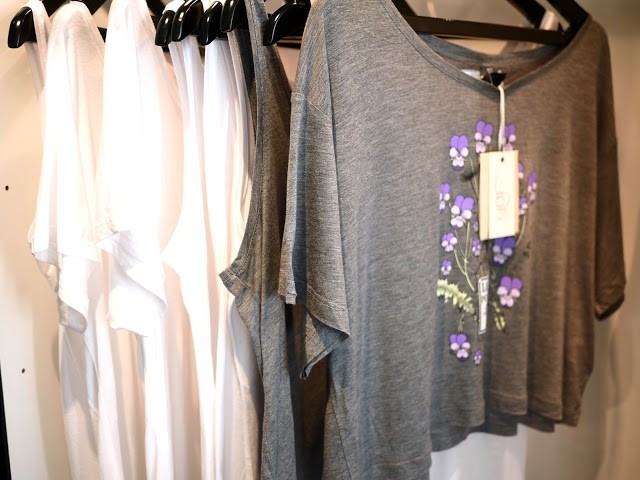 All the shirts feature hand-drawn illustrations of flowers, with a romantic twist. Each of the flowers have their own secret messages & meanings. The labels explain the story behind each shirt and attached you'll find a packet of seeds for that very flower. An adorable, modern way to wear your heart on your sleeve!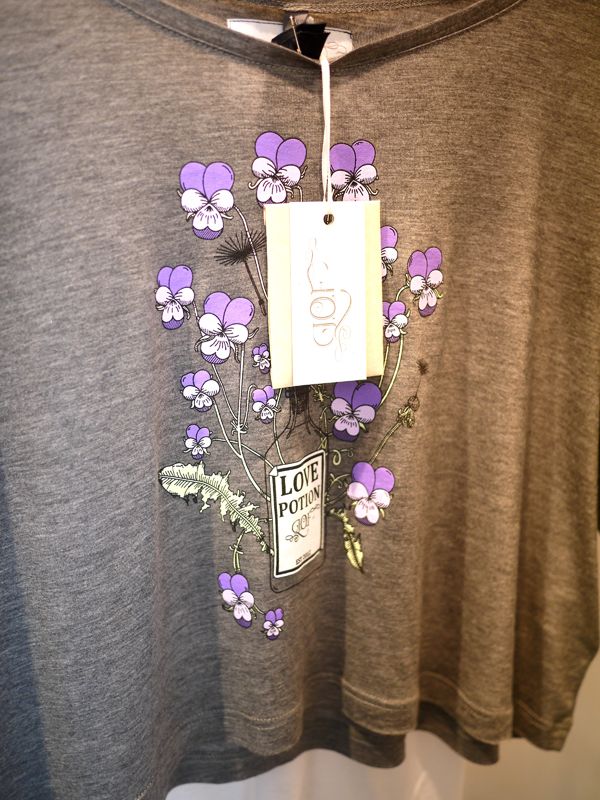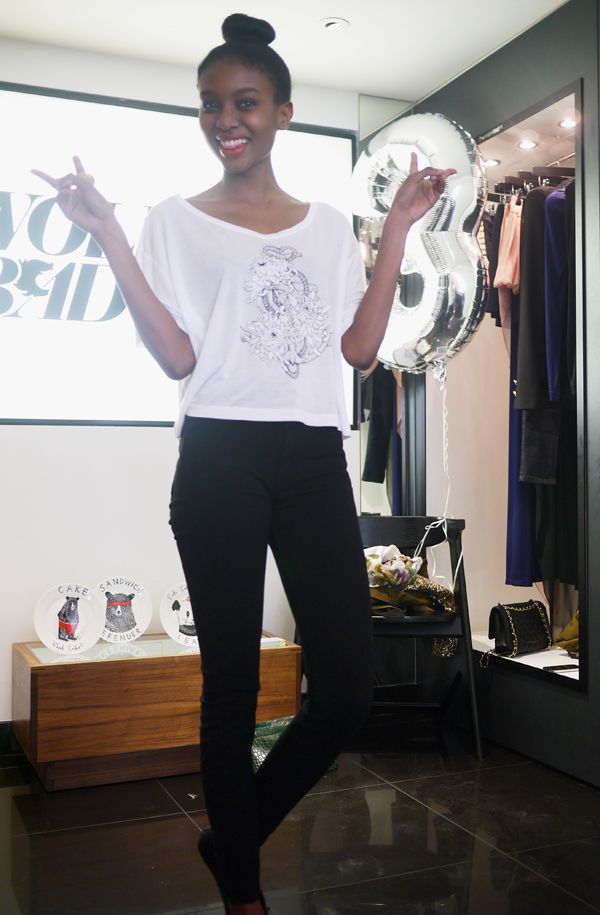 Nat immediately found her favourite, the Chrysanthemum cropped top, which symbolises loyalty.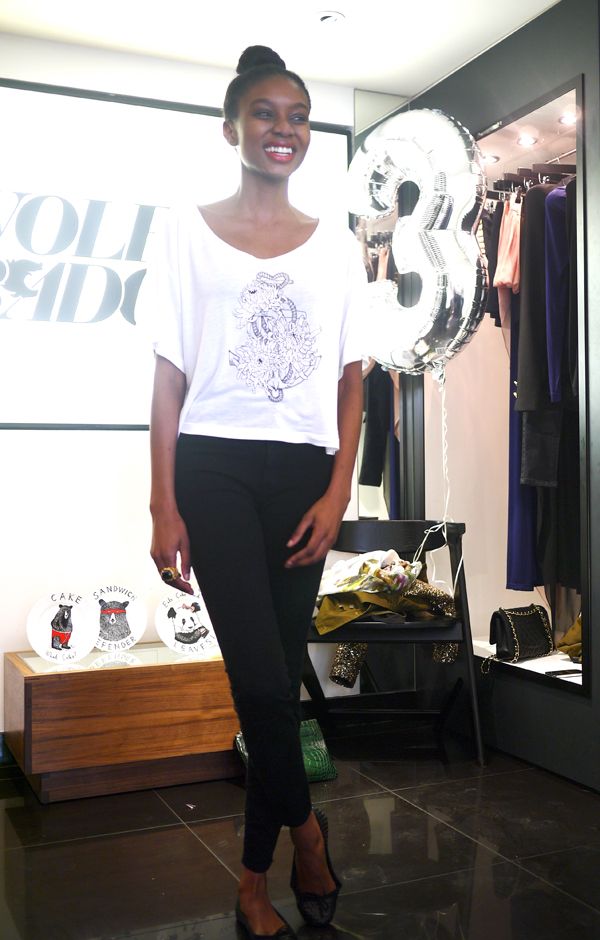 I'm a huge believer in soulmates (both in friendship & love) so it only made sense for me to plump for the Phlox crop tee, which means "our souls are united".
My new (surprisingly comfortable) Jeff Campbell Litas are from here and you can pick up my sunnies here.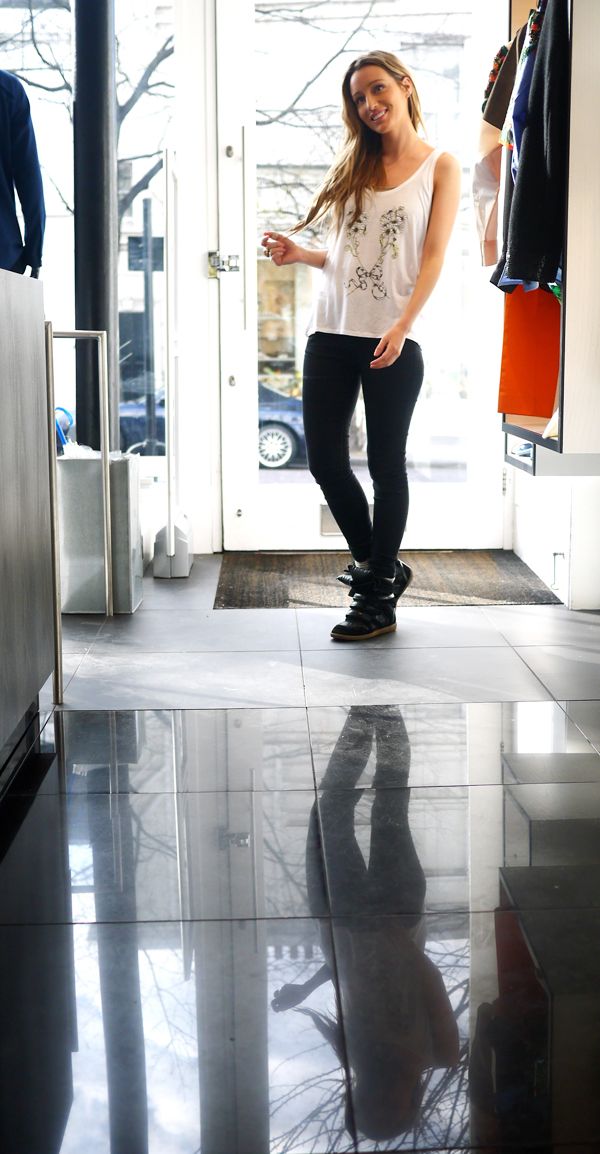 Alex wears the Daisy vest , symbolising innocence… hahahaha! (Sorry Alex!) paired with her enviable Marant sneakers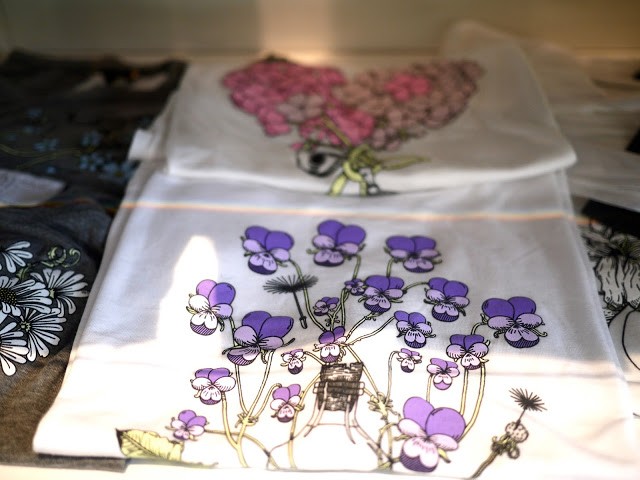 The t-shirts themselves are made from eucalyptus pulp & cotton, meaning they're very soft, fine & lightweight. Perfect going into Spring.
Check out the website here & follow Steph & Alex on Twitter for updates.
I wish them all the luck in the world.
Ps. Sorry there are no pictures of brunch, I had a very disappointing risotto at Carluccio's that really didn't deserve a picture.
They made up for it with a pretty good lemon tart though, so I wont hold it against them.