So I've been meaning to organise one of these for ages.
I've been getting
heaps
of letters recently asking for advice on meeting other bloggers in London, making friends in the city & getting advice on blogging in general.
It's always fun to meet people with similar interests and seeing as we all live online, I recon we have quite a lot in common!
I thought I'd take you to one of my favourite little lunch places (and one of the restaurants on Zagat's "Ones To Watch" list),Â
B-Soho
.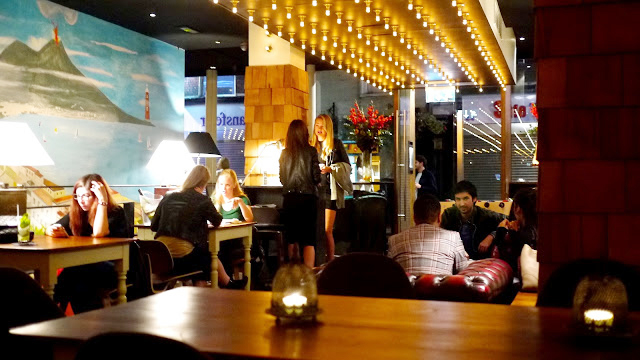 The owners have very kindly agreed to host us and give half price pizzas to all bloggers (meaning they'll be about ÂŁ4, so well within everyone's January budget).
There's table football, big squishy sofas & a fantastic cocktail menu so hopefully everyone will be happy!
If you fancy coming along and meeting some new people, come toÂ
B-Soho, 21-22 Poland Street
[iframe frameborder="0″ height="350″ marginheight="0″ marginwidth="0″ scrolling="no" src="https://maps.google.co.uk/maps?hl=en&ie=UTF8&q=b+soho&fb=1&gl=uk&hq=b&hnear=0x48761b2cde683a17:0xb07bf56386a4bfb2,Soho,+London&cid=0,0,12903826335388987485&t=m&ll=51.515273,-0.138102&spn=0.004674,0.00912&z=16&iwloc=A&output=embed" width="425″]
At 12.30 on Saturday 19th Jan.
Feel free to spread the word, Tweet, Blog, Instagram your little heart out, but please leave a comment if you're coming so we can get an idea of numbers.
Obviously you're more than welcome to bring your camera & blog on the day.
See you Saturday!